12 great money-saving Christmas tips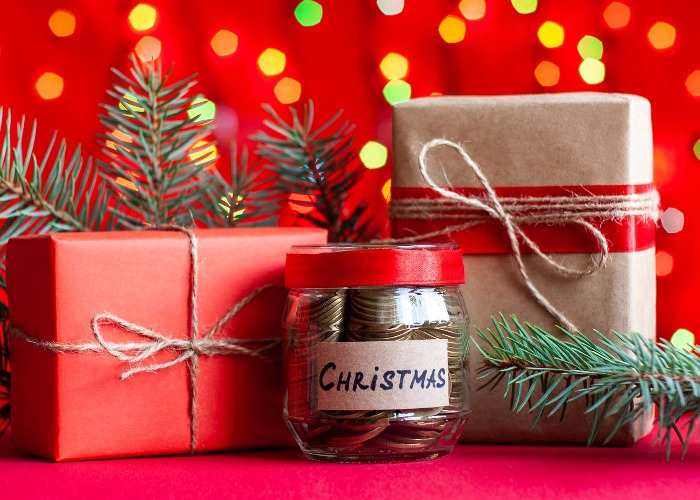 Looking to save money this Christmas? Not blowing the budget during the festive season is easier than you might think.
Christmas is an expensive time of the year, but with a bit of careful planning you can save money at every step. Here we've compiled some of our best tips for a thrifty celebration on a budget that you won't have to break the bank for.
1. Don't up-shift the brands you buy
Christmas tends to bring out the shopping snob in all of us and a desire to treat ourselves. Where a standard brand would do, we're suddenly tempted by 'finest' or luxury ranges. Unless it's something that will last for a few Christmases to come or is something extra-special, stick to what you know. If you do fancy a special treat, blow the budget on one thing, the meat centrepiece or the dessert for example, but not on the whole Christmas dinner.
READ MORE: 6 of the best supermarket Christmas desserts
Fortyforks/Shutterstock
2. Don't buy too much
In the grip of festive fever, it's easy to purchase more food and drink than you could ever hope to consume. Plan out what you need, make a list and stick to it. You can do this weeks or even months in advance and buy what you need little by little.
3. Make your own canapés
Often it's time-saver foods that cost the most. Items such as ready-made canapés and pigs in blankets can be pricey, so why not consider making simple snacks of your own? These ham and stilton tartlets or the delicate Parma ham palmiers will go down a treat at any Christmas party. You'll also make significant savings by making your own salmon gravadlax.
READ MORE: Best Christmas party recipes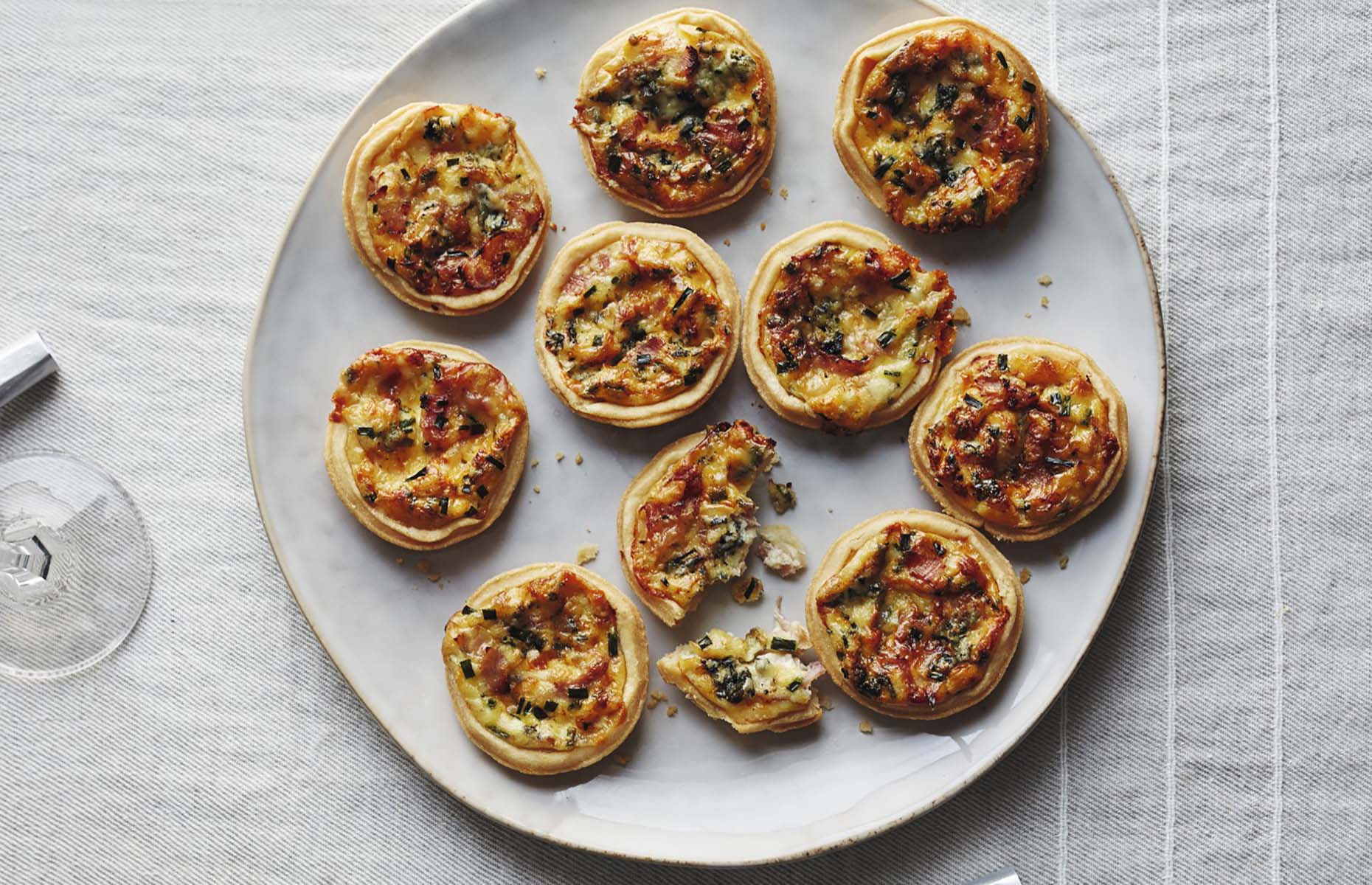 Waitrose & Partners/loveFOOD
4. Get rewarded for Christmas purchases
If you're doing a big Christmas food shop on your credit card, make sure you're getting the most benefit from it. Our sister site loveMONEY has a handy guide to the best reward credit cards, including the best supermarket and shop points.
5. Save duck fat for roast potatoes
Cooking duck in the run-up to Christmas? Make sure you save the duck fat. There's nothing better than duck-fat roasted potatoes to go with your turkey and all the trimmings. Here are a few more genius ideas to rescue foods you'd usually throw away, like these clementine sponges you can make with citruses that have gone a bit too soft.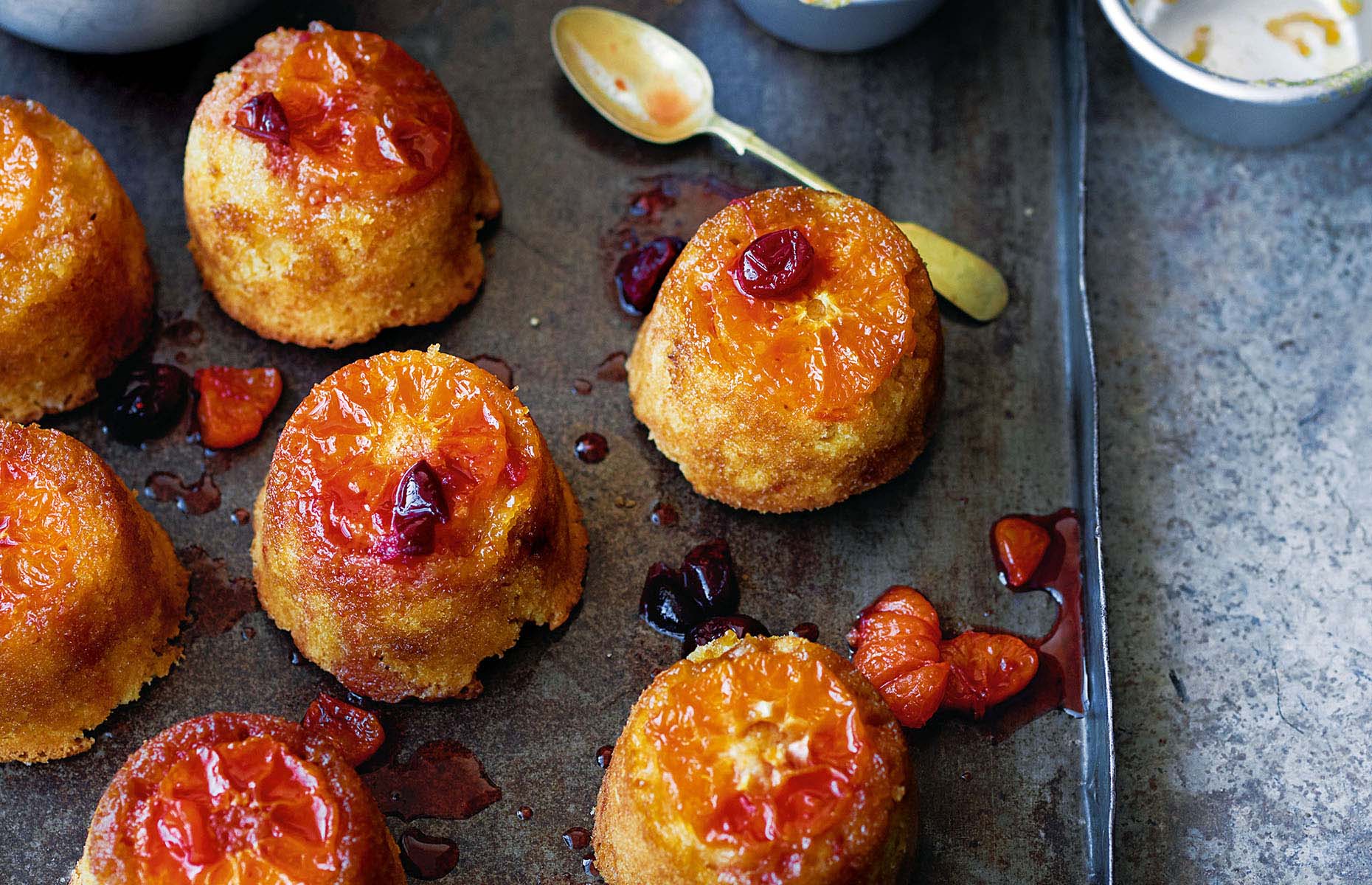 The Borough Market Cookbook/Hodder & Stoughton
6. Have a crafty Christmas
From homemade wine-cork wreaths to salt-dough Christmas-tree ornaments, there's no end to homemade decorations you can make. Check out these amazing decorating ideas from our sister site lovePROPERTY for more ideas.
7. Start planning meals early
Supermarkets are likely to slow down the pace of special promotions and up their prices as Christmas comes closer. They'll be aware that as Christmas Day approaches, shoppers no longer have time to hunt for the best deals. Get organised and take a look at supermarket Christmas ranges as soon as they are released to decide what you'll be making yourself and what's worth buying.
READ MORE: Our best-ever Christmas recipes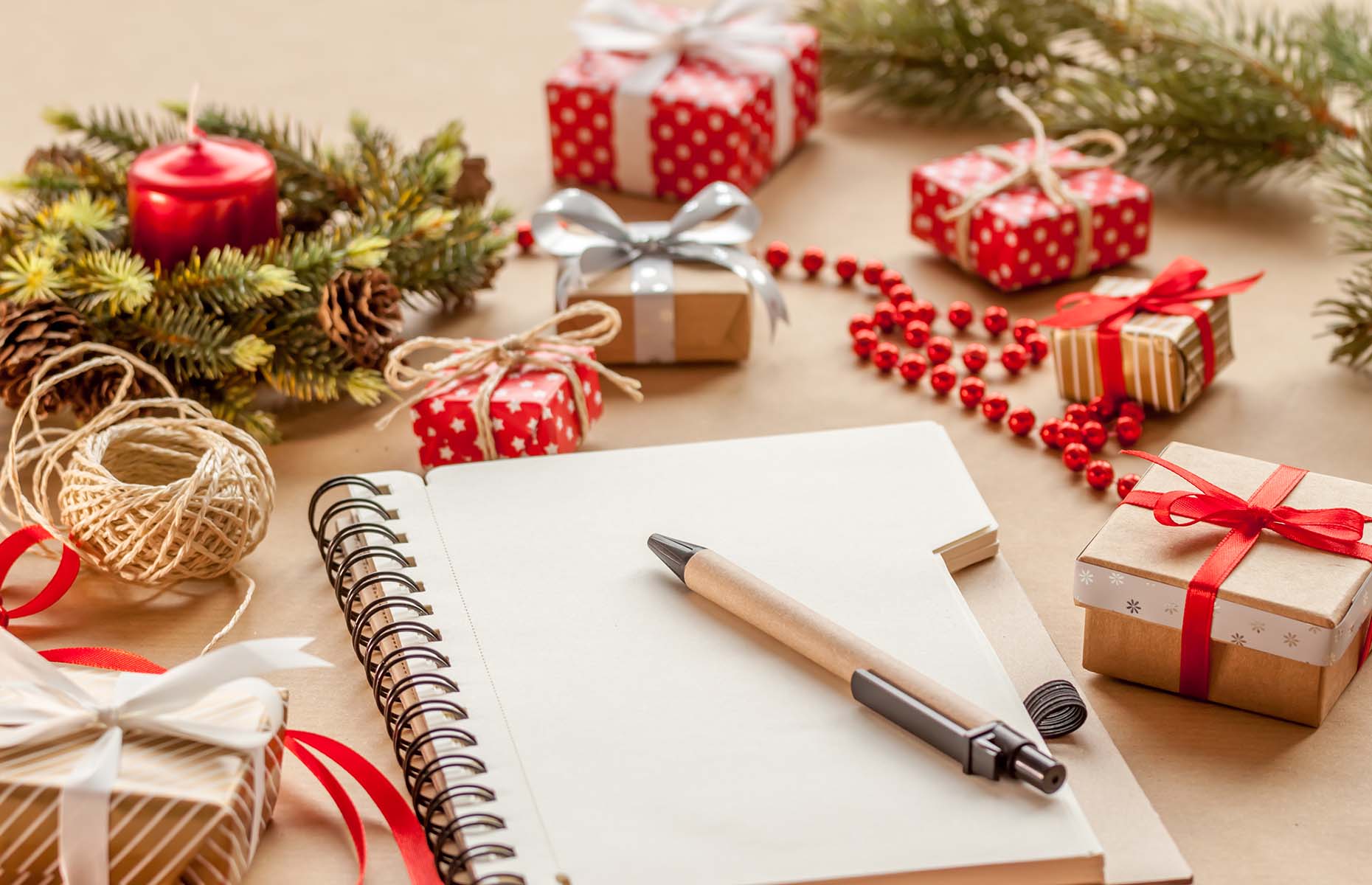 Chechotkin/Shutterstock
8. Learn how to make mulled wine
There's no need to buy pre-made mulled wine in bottles when it's easy to make your own and you'll get better value for your money too. Learn everything you need to know about mulled wine and how to make it at home with our handy guide.
9. Don't go overboard on your cheeseboard
According to Paxton & Whitfield's award-winning cheesemonger Hero Hirsh, a good cheeseboard only needs about three cheeses and the less you buy, the better. Get more of her tips in this step-by-step guide to building a Christmas cheese selection.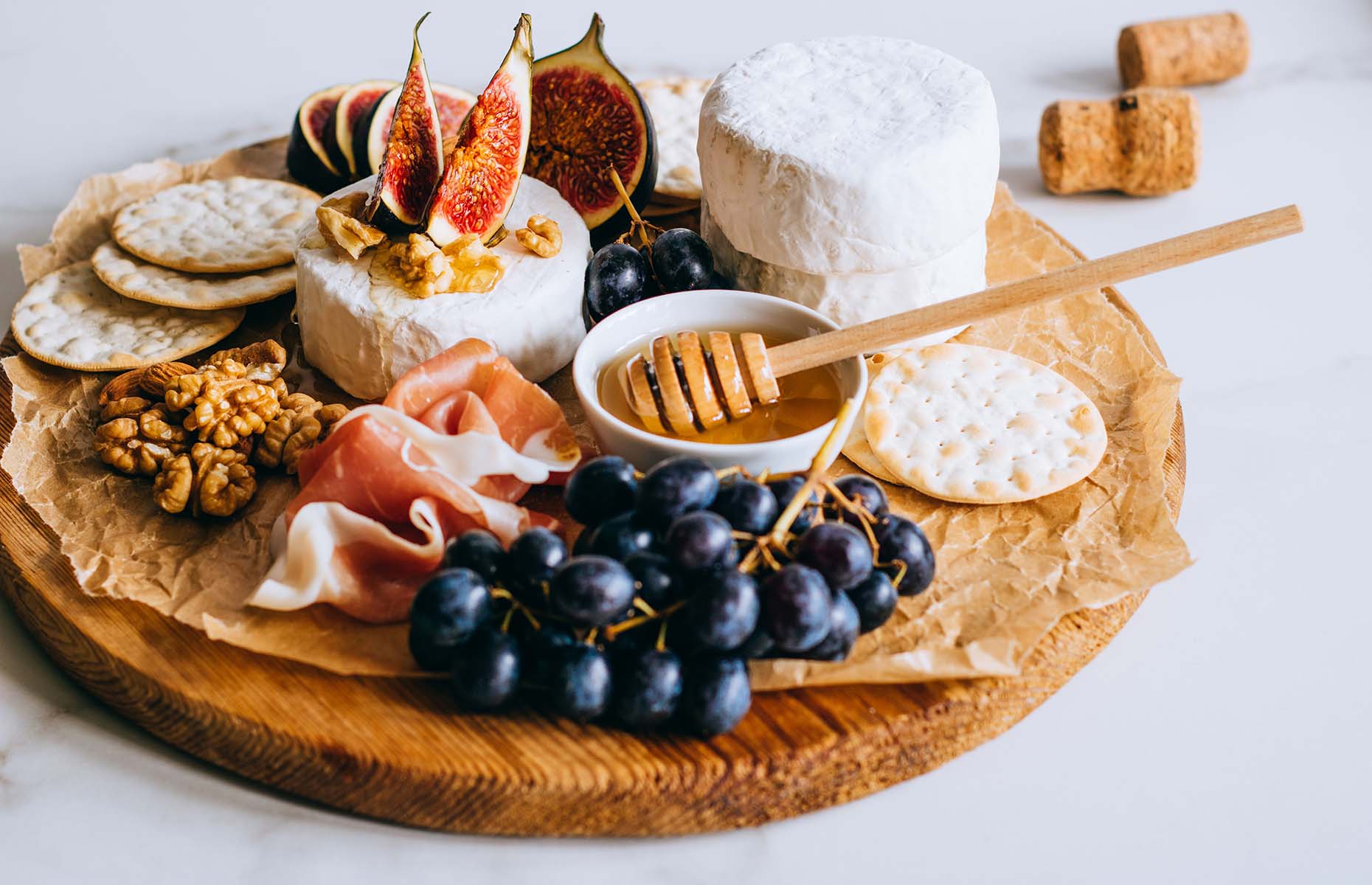 Malinka Galina/Shutterstock
10. Give homemade presents
Save money and add a personal touch by making your own gifts. From homemade Florentines and gingerbread biscuits to cute DIY chocolate chip cookie jars, we've collated some fantastic ideas in our homemade foodie gift guide.
11. Get help with the cooking
Ask members of the family to each bring a dish to ease the pressure on one person doing all the cooking. You could also allocate different courses to other people – many desserts, cheeseboards, starters and canapés will travel well and won't need reheating before serving. This will help spread out the cost, but also leaves you to concentrate on the main dish.
12. Make the most of your leftovers
There are lots of great dishes you can make with Christmas leftovers, from this breakfast turkey hash to this crumble , which is an excellent way of using up Christmas pudding.
READ MORE: How to use up Christmas leftovers
Lead image: Candle photo/Shutterstock
Be the first to comment
Do you want to comment on this article? You need to be signed in for this feature