How to use up Christmas leftovers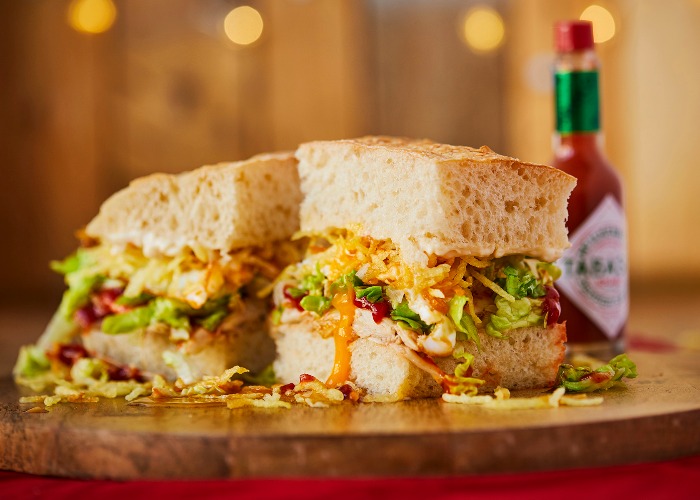 The festivities might be over, but there's no need to throw away any food. These are our top tips for using up Christmas leftovers.
If you've still got a mound of food left in the fridge, don't worry – there are plenty of delicious things you can make with leftover turkey, sprouts and all the trimmings after the big day.
Turkey
Turkey, chorizo and avocado hash
Incorporating leftover roast potatoes and turkey, this spicy breakfast dish is sure to tempt you out of bed on a cold morning.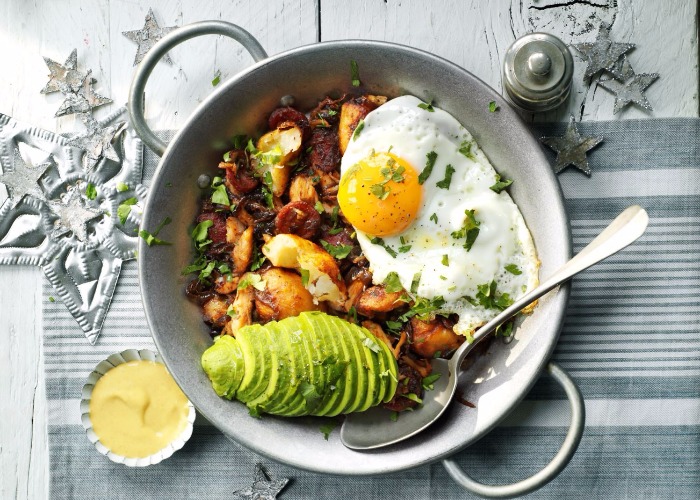 Sainsbury's/loveFOOD
Leftover turkey sandwich with gravy mayo
Salty, spicy and savoury, it couldn't more well suited for a lazy Boxing Day lunch. Filled with crunchy salted crisps, spicy Tabasco sauce and savoury mayonnaise made with leftover gravy, it's the ultimate turkey sandwich.
Add Malaysian flavours to shredded turkey in a sweet and sour coconut noodle soup that takes just 45 minutes to make.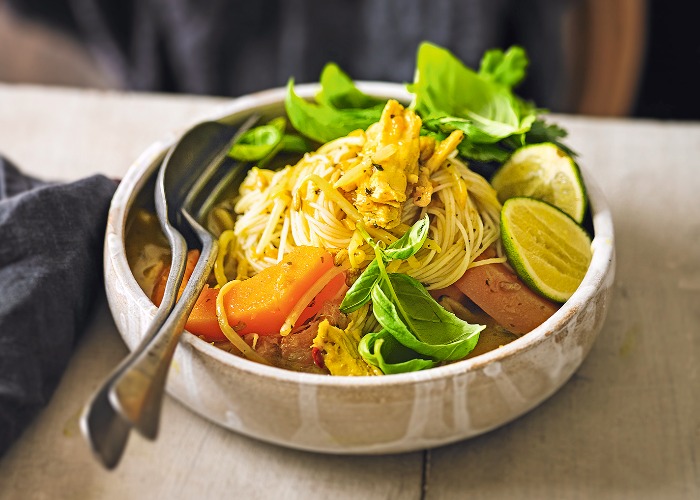 Waitrose & Partners/loveFOOD
Ham and other meats
Leftover gammon, quick-to-cook linguine and a silky poached egg come together in this comforting dish that's ready in under 20 minutes.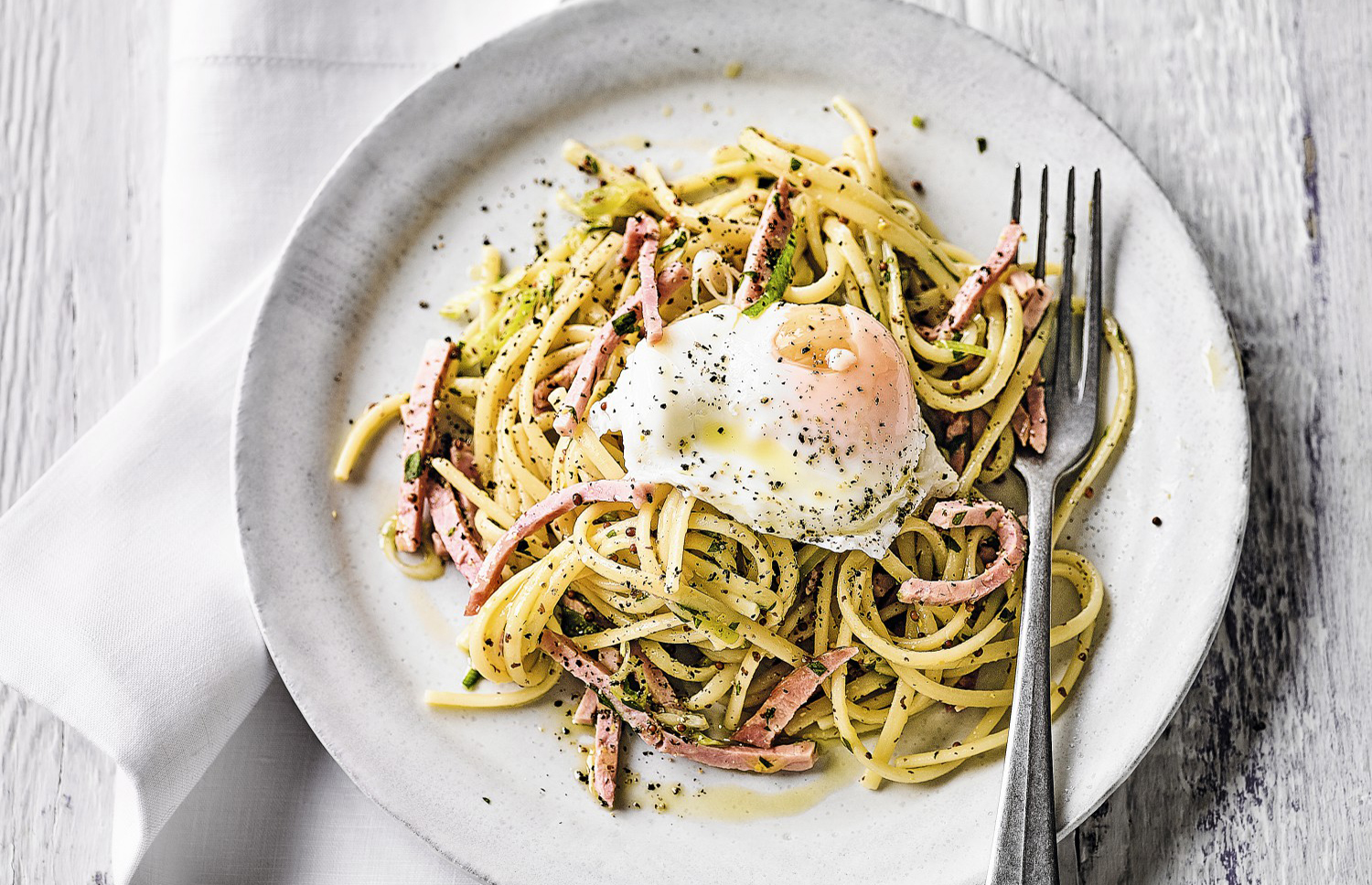 Waitrose & Partners/loveFOOD
An excellent chuck-it-all-in recipe, this Boxing Day pie incorporates pretty much all the leftovers from your Christmas dinner, including any cooked meat, cooked vegetables and even bread sauce.
Not only can you throw all the odds and ends from your Christmas cheeseboard into this mac 'n' cheese, you can also add leftover turkey, pigs in blankets and stuffing.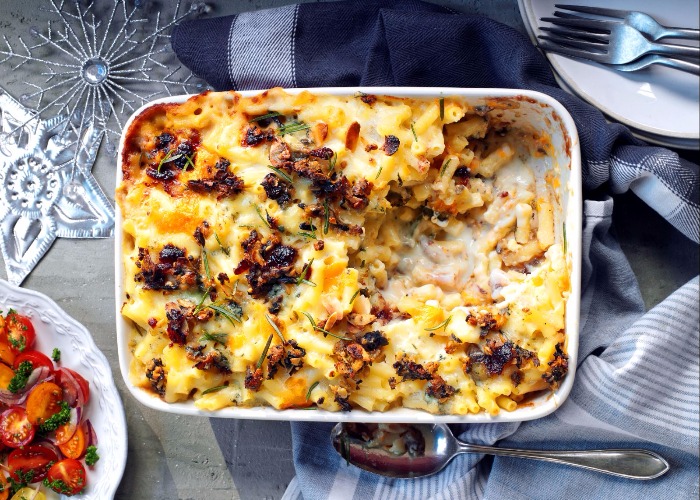 Sainsbury's/loveFOOD
Vegetables
Comté and Brussels sprouts gratin
Nutty Comté and sprouts are a match made in heaven. Add pancetta and thyme, and you're heading for leftover perfection.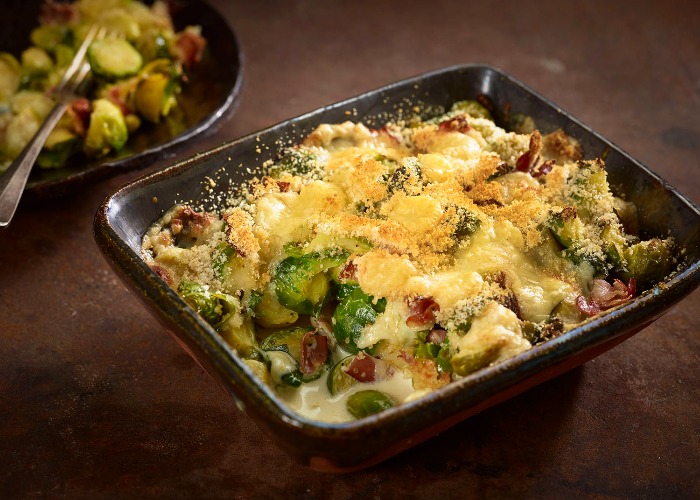 Comté Recipes/loveFOOD
This simple one-pan tray bake is a doddle to make and will use up leftover potatoes. Just skip the first step of roasting the potatoes separately and you'll have a delicious breakfast or brunch dish ready in just over 20 minutes.
Waitrose have the perfect solution for using up leftover vegetables: turn them into a delicious shortcrust tart with cheddar, goat's cheese or blue cheese.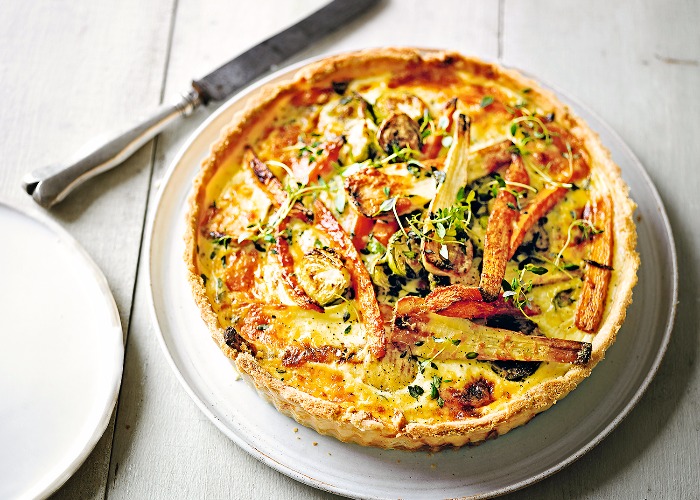 Waitrose & Partners/loveFOOD
Desserts
This ingenious recipe uses leftover Christmas pudding in the topping for a spiced Bramley apple crumble.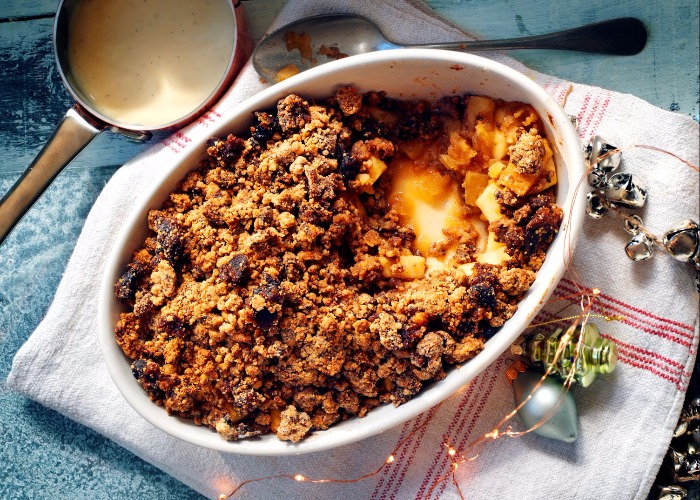 Sainsbury's/loveFOOD
Panettone bread and butter pudding
Made with leftover panettone you might have lingering around after Christmas, this recipe is a great way of using up any stale bits left uneaten. Served with an aromatic spiced mandarin sauce, it'll fill the house with lovely seasonal aromas of citrus and spice too.
You might also like:
30 cheap leftover meals to take you through January
28 delicious ways to transform yesterday's dinner into lunch
Be the first to comment
Do you want to comment on this article? You need to be signed in for this feature