Homemade foodie Christmas gift ideas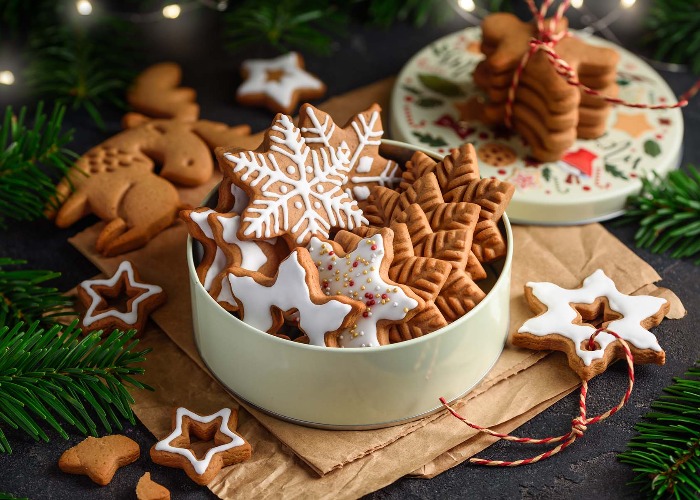 Surprise your friends and family with festive Christmas treats you've made yourself.
Whether you're looking to cut down costs this Christmas or want to surprise your loved ones with a special treat, these edible gifts are sure to put a smile on everyone's face. These delicious goodies will show care and thoughtfulness – and what more could you want for Christmas than that?
An Italian Christmas staple, panettone has found its way to our hearts. The rich, sweet bread is dotted with dried fruit and peel, and although it needs to prove in the fridge overnight, the rest of the cooking time doesn't take long. Wrap in baking parchment, finish with a festive ribbon and pop in Christmas stockings.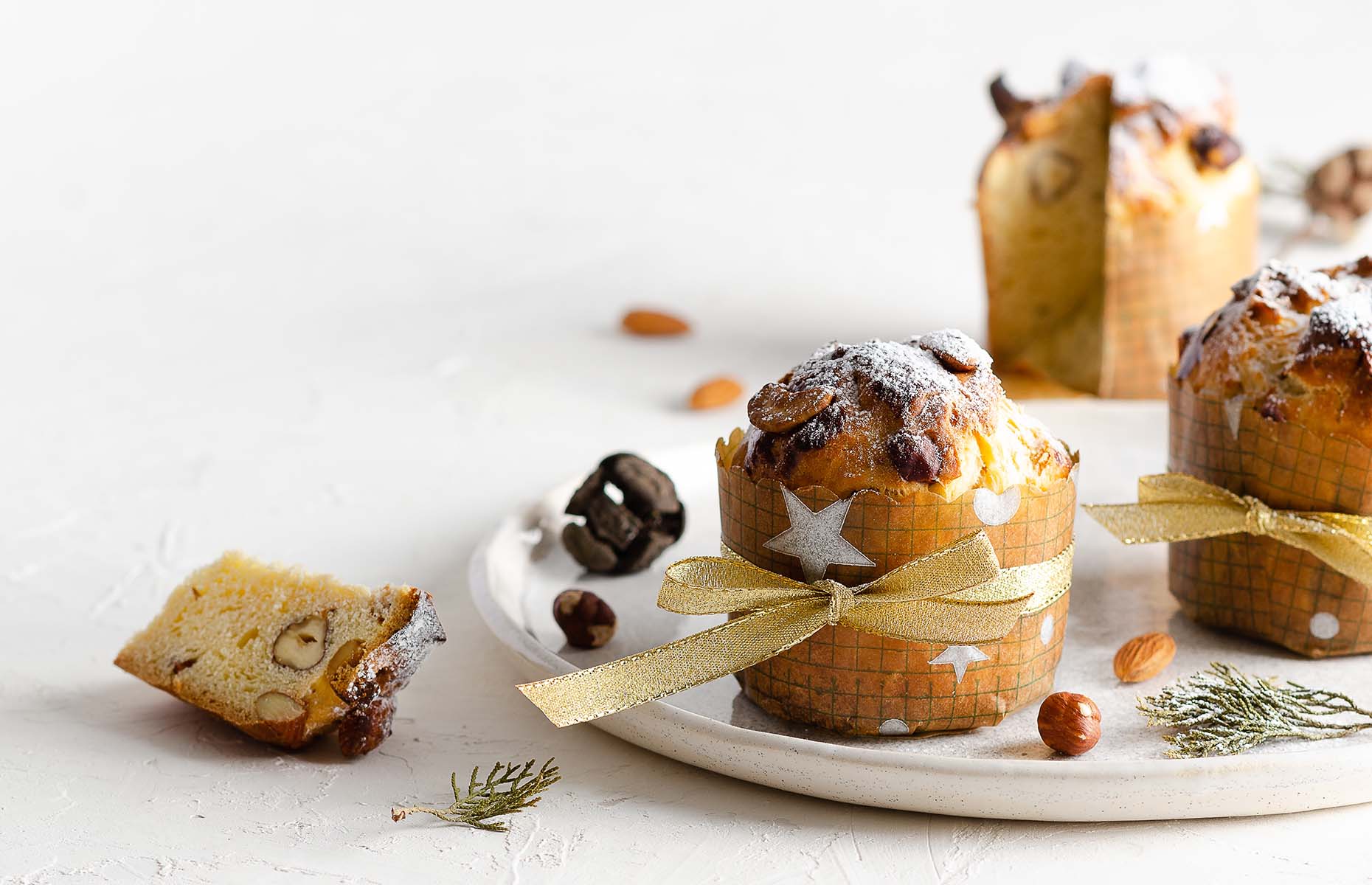 Cecilia Di Dio/Shutterstock
Extremely decadent, Florentines are like something between a brandy snap and a biscuit, laced with delicious toffee. Incorporating chopped crystallised ginger, a hint of orange zest and plenty of chocolate, these delicate bites are perfect to give as a gift. And while they might look very impressive, they take less than an hour to make.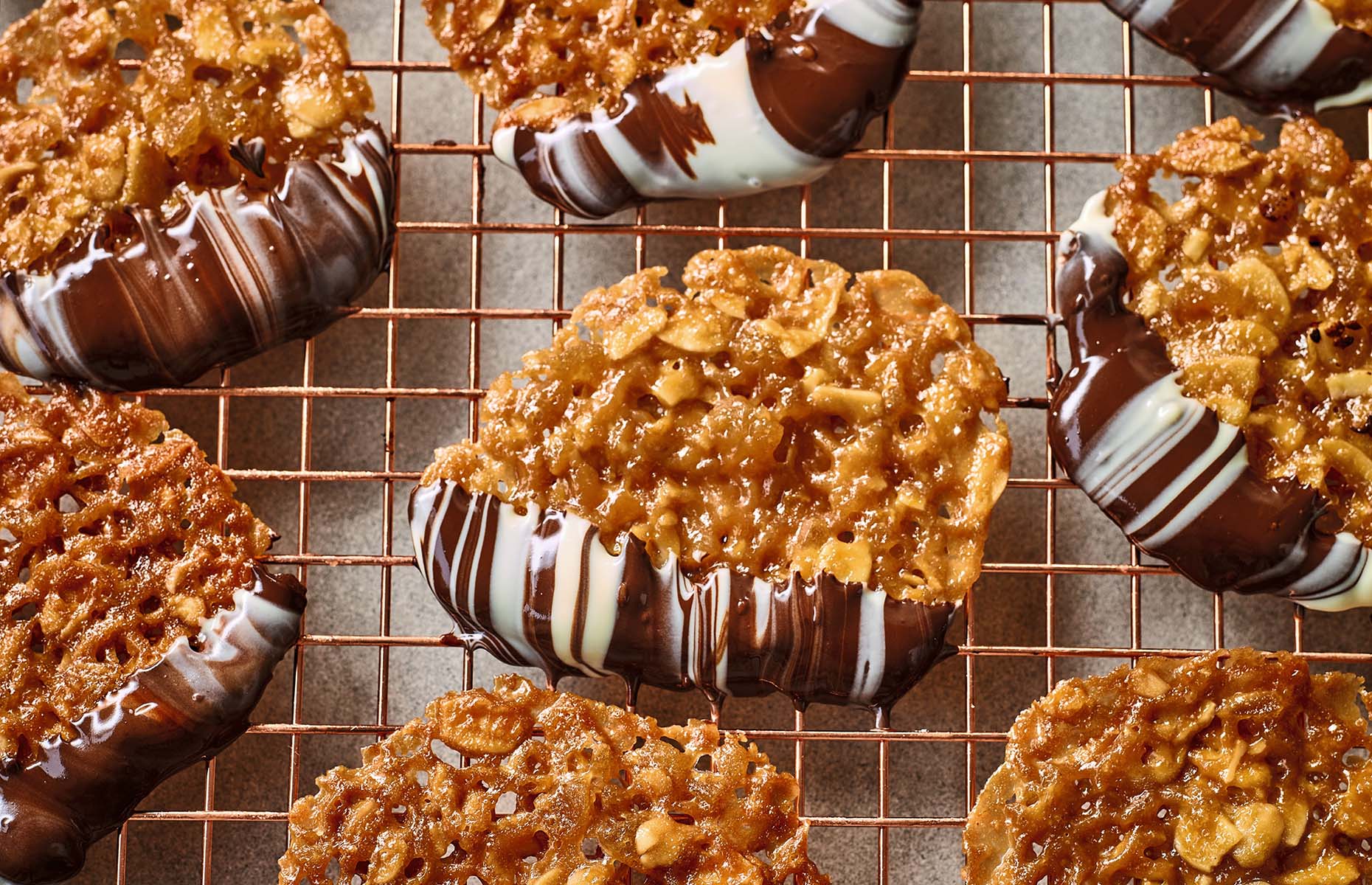 Nadiya Bakes/Michael Joseph
READ MORE: 12 great money-saving Christmas tips
These adorable biscuits don't take a lot of time to make and will be a fun activity for the whole family to do together. You'll need gingerbread men cookie cutters and writing icing for decorating as well as a nice box to put them all in. You can make the reindeer by turning the gingerbread men upside down.

Waitrose & Partners/loveFOOD
A perfect accompaniment to cheese and crackers, this Christmas apple pickle has perfectly balanced sweet and bitter flavours for those who'd rather gorge on a cheeseboard than chocolate. Present in a jar with a personalised gift tag and festive ribbon.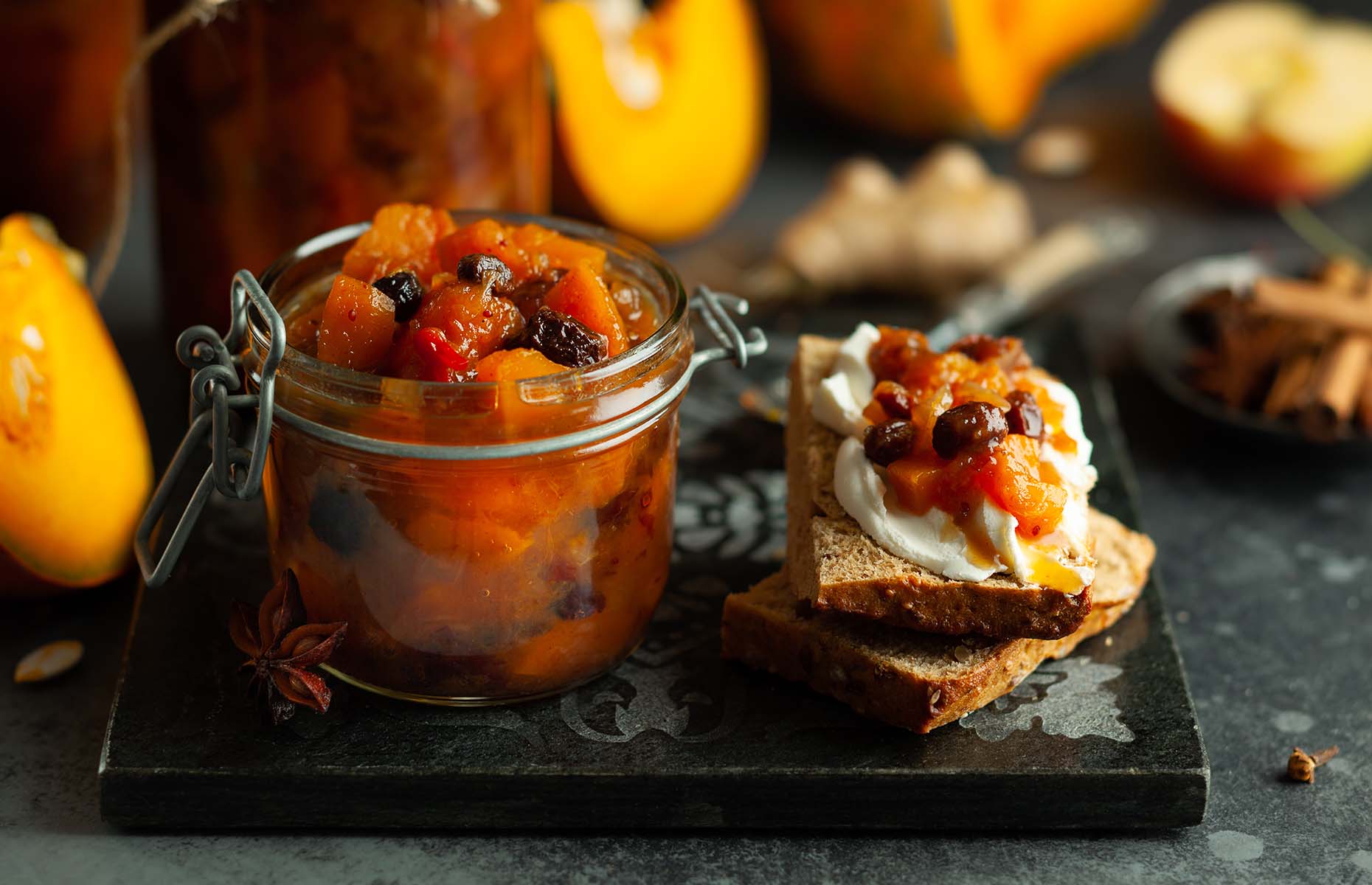 Kolpakova Svetlana/Shutterstock
Small enough to enjoy with a tea of a coffee after a big meal, these aromatic madeleines are great for when you need a little something to give as a gift. They're also really quick and easy to make, you'll just need a special madeleine tray.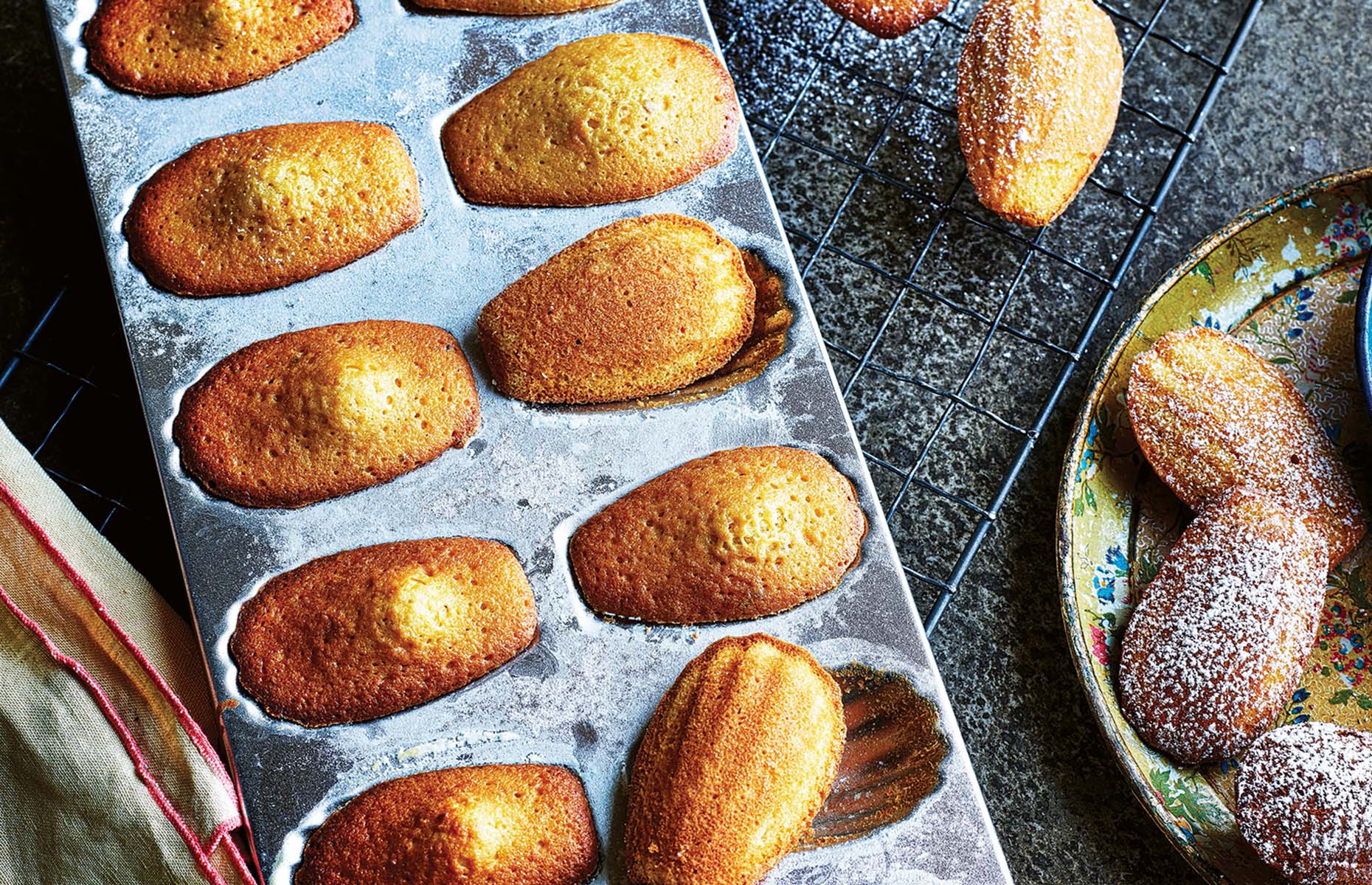 Bazaar/Mitchell Beazley
READ MORE: Easy mince pie recipe
A good truffle is a joy to eat. These decadent chocolate truffles are flavoured with salted caramel and will just take about an hour to make. They're a brilliant present for someone with a serious sweet tooth.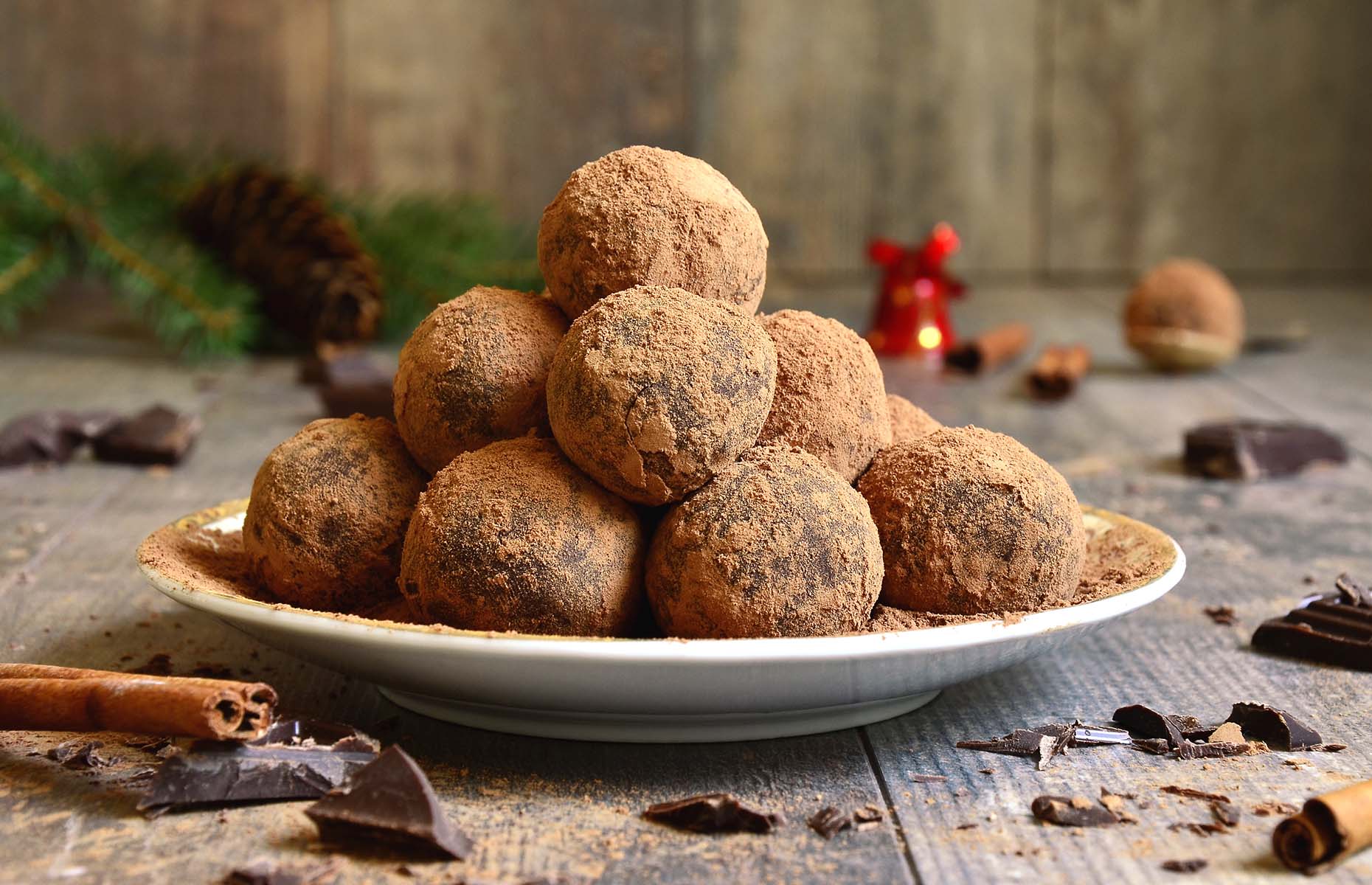 Liliya Kandrashevich/Shutterstock
A trend you might have spotted in supermarket stocking filler aisles, DIY chocolate chip mason jar is a fab little gift for Christmas. You'll need a cute mason jar and all the dry ingredients needed to bake the cookies – think flour, sugar, cocoa powder, baking powder and chocolate chips. Scoop the ingredients in distinct layers, then add instructions to a gift tag and finish with a festive ribbon. Use our best-ever chocolate chip cookie recipe as a guide.

yari2000/Shutterstock
READ MORE: How to build the perfect Christmas cheeseboard
Lead image: rom_olik/Shutterstock
Be the first to comment
Do you want to comment on this article? You need to be signed in for this feature