How to build the perfect Christmas cheeseboard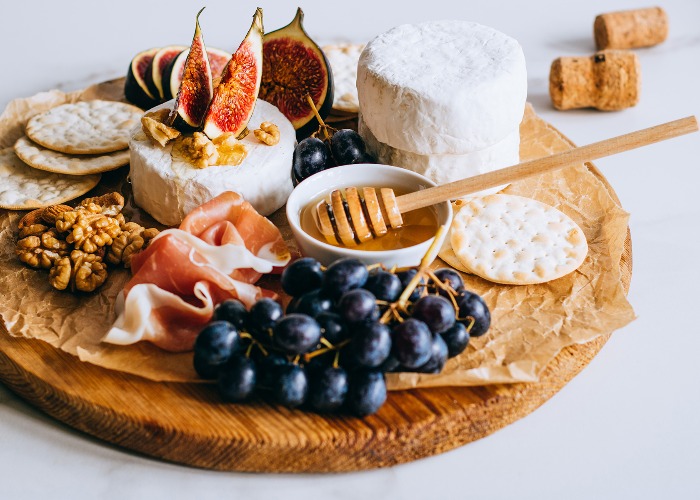 Everything you need to know about choosing cheese this festive season.
We spoke to award-winning cheesemonger Hero Hirsh from Paxton and Whitfield, food writer Nick Baines and Amanda Lloyd from Taylor's Port to get their top tips on creating the perfect cheeseboard at Christmas.
How much cheese should you provide per person?
If you are looking to create a cheeseboard as part of a Christmas meal, Hero suggests allowing each person about 100g to 125g (3.5oz to 4.5oz) of cheese. So for six people, around 750g (26.5oz) of cheese in total is a good amount. If you are looking for a festive supper, then allow 150g (5oz) per person.
The best cheeseboards have three or four cheeses. More than that and it can be too much for the palate to enjoy.
What cheeses should you buy?
Hero suggests creating a cheeseboard that offers different styles, textures and flavours. This is why the combination of cheddar, stilton and brie has always been popular, as you've got a blue, a hard cheese and a soft cheese.
If you go for this trio, you can also be more adventurous in the cheeses you select. For example, there are many great British artisan cheeses: instead of a brie try a Morangie brie or Tunworth, instead of cheddar try a Lincolnshire poacher or Kirkham's Lancashire and instead of stilton try Barkham blue or Devon blue.
For something different, Nick recommends considering different milk varieties such as a firm goat's cheese or velvety and rich ewe's milk cheese. If you want to stick with French cheese, hard and slightly nutty Comté is a versatile choice that can be paired with everything from charcuterie to a drizzle of honey.
Whatever you choose, always try the cheese before you buy it if you can and don't just go for what you had last year.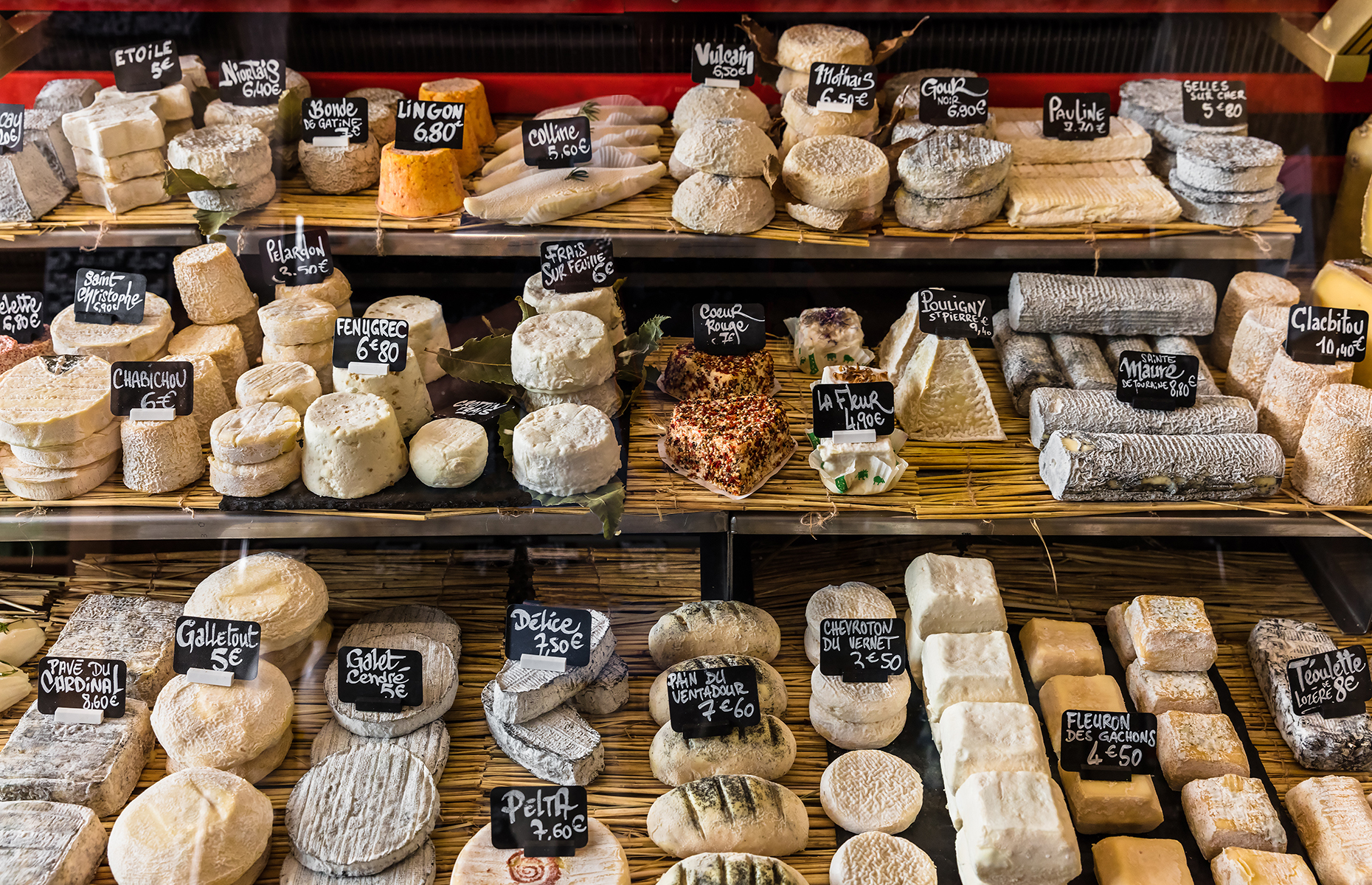 Premier Photo/Shutterstock
How should you put the board together?
When setting out your cheeseboard, Nick's top tip is to make sure you leave space to actually cut the cheese. Give the hard cheeses space to breathe and softer cheeses room to spread out.
Shape and colour should also be considered as much as anything else. For instance, the orange hue of a Shropshire blue might create a pleasing contrast compared to the paleness of a white stilton.
Sliced apples are a great palate cleanser in between cheeses, while grapes have long been a favourite. If you want to widen your cheeseboard, opt for the depth and faint saltiness of sliced charcuterie with a few pickled cornichons.
A simple homemade chutney is also bound to go down famously just don't make it too fierce as you'll blow your guests' taste buds into oblivion.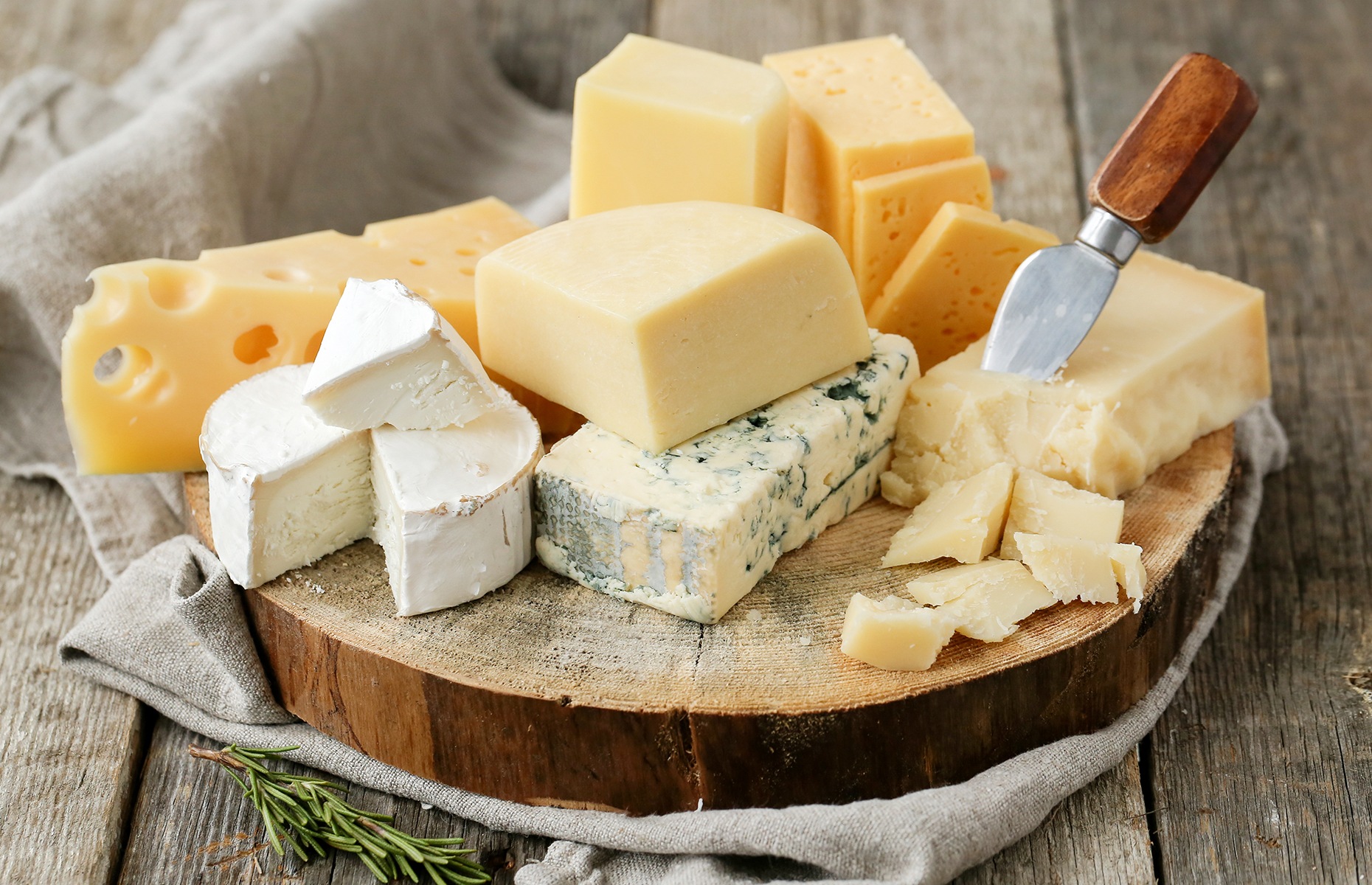 Y Photo Studio/Shutterstock
What should you drink with your cheese?
Port and cheese are a classic Christmas pairing, but remember that different styles of port will work well with different cheeses.
LBV, which stands for Late Bottled Vintage, is the quintessential Christmas choice. It doesn't need to be decanted and can last for a week or so after it's uncorked (although the quality will deteriorate). Hero suggests matching this with the unpasteurised cows' milk cheese, bix. Enriched with double cream, it's similar to chaource, a luxuriant white-rind cheese from Champagne.
If you choose a vintage port, such as Taylor's Quinta de Vargellas, which can age in the bottle for up to 20 years, Amanda advises decanting and letting it rest for a few hours so the sediment can settle. With dark violet and plum aromas, this can easily stand up to a strong cheese such as a beautifully creamy Cornish blue. A tawny port offers spicier and nutty aromas; try it with a tangy and buttery cheddar.
Lastly, don't overlook fortified wines: Madeira or a sweet oloroso sherry can both work well with cheese. Find out more in our guide to sherry styles.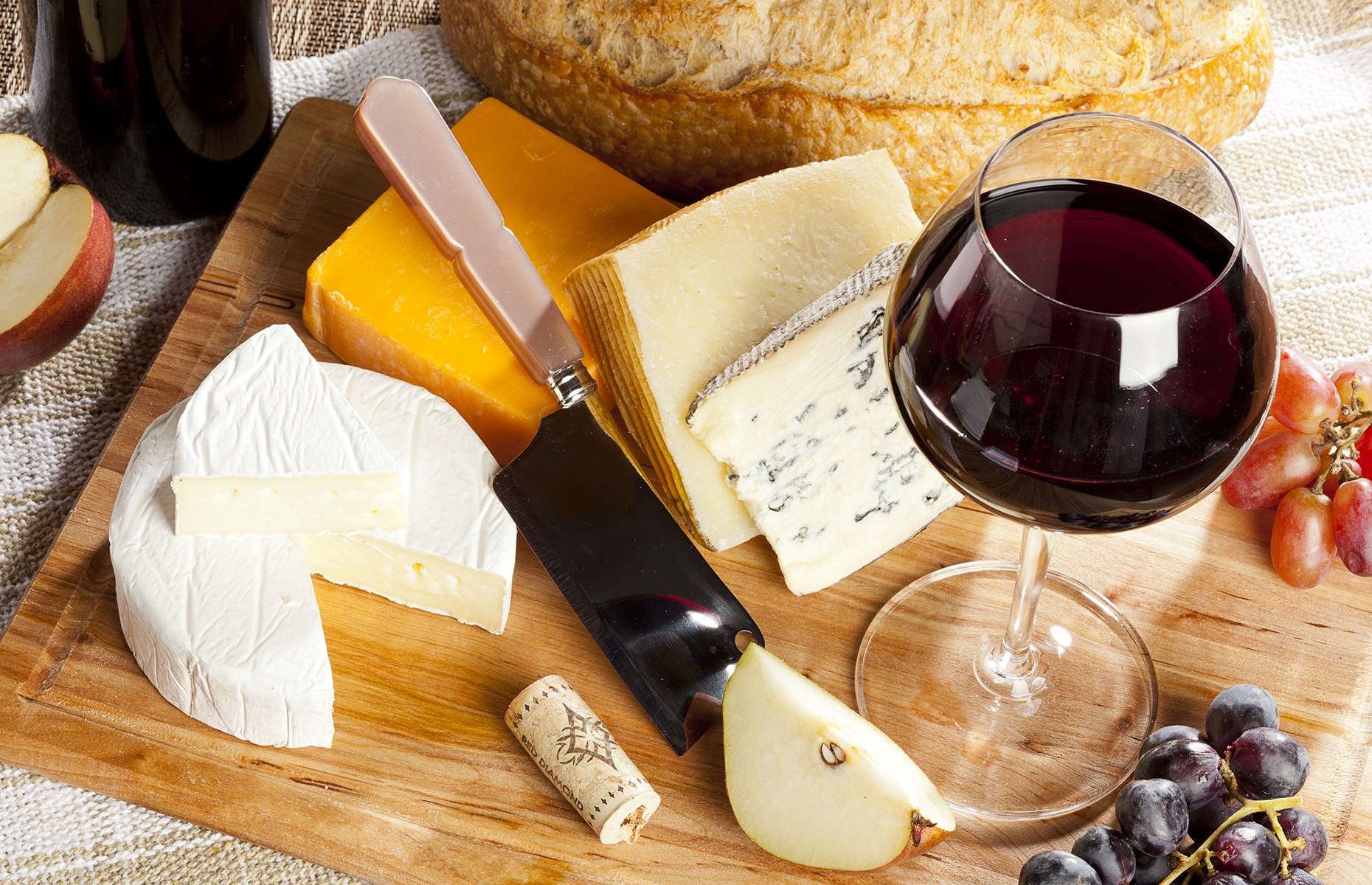 Brent Hofacker/Shutterstock
Where should you buy your cheese?
If you are looking for exceptional artisan cheeses and great advice, Hero always recommends going to a good cheesemonger. The cheeses will be in good condition, you'll be able to talk through what you are looking for, and you'll be able to try some of the cheeses before buying them.
How should you store your cheese?
How you treat your cheese post-purchase has a serious impact on its flavour. Once bought, Hero always recommends storing the cheese in a cold room or at the bottom of the fridge wrapped in waxed paper, if possible, as this allows the cheese to breathe.
The last thing you want to do, however, is to serve your cheese straight from the fridge. Bring the cheeses out an hour or two before you plan to serve. Let them come to room temperature to allow their characteristics to wake up, their complex flavours to unfold and their aromas to strengthen.
You might also enjoy:
Help provide food to those in need this Christmas
12 great money-saving Christmas tips
Be the first to comment
Do you want to comment on this article? You need to be signed in for this feature