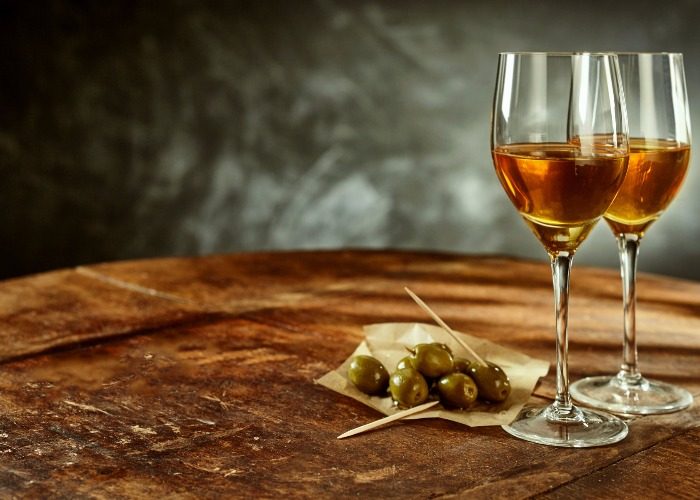 Once considered just a Christmas tipple, sherry's versatility and complex flavours are appealing to a whole new generation of drinkers.
Most of us will recall the faded bottle of cream sherry in the back of the drinks cupboard. Synonymous with sickly sweet dessert wine, and often served warm in unfathomably tiny glasses, this fortified Andalusian wine was kept for decades slowing congealing in decanters, only to be served once or twice a year.
But a growing band of creative sherry-ologists at UK bars and restaurants – Flok in Manchester, Bar Pepito in London and Pintxo in Bath, for example – are dusting off sherry's old image. It's now beginning to appeal to a far trendier audience than it did in its 1970s heydey.
Whether served on its own or used in cocktails, sherry is undergoing the same kind of reinvention that gripped gin, vermouth and craft ale. In fact, volume sales are predicted to rise by 18% from 2016 to 2021.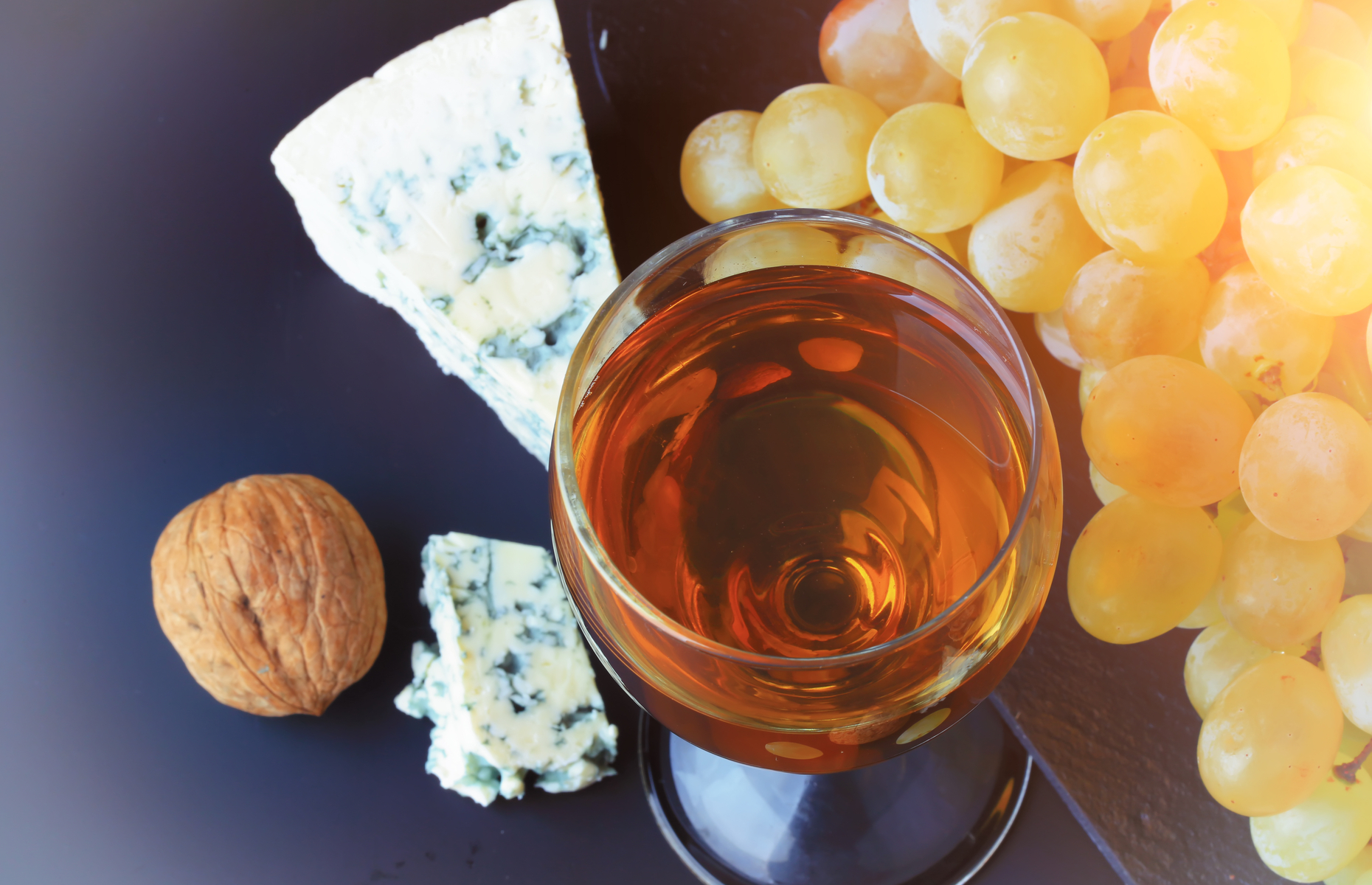 sabyna75/Shutterstock
"In the 70s and 80s, people would go down their local corner shop to fill up a jug with sherry", says Rob Scott-South, group general manager and sherry aficionado at Ambiente Tapas. "Poor regulation saw a vast amount of lower quality, sweeter sherries became available, and it's been a challenge to make people realise they're not all like this."
"We're changing people's perceptions by serving quality fino sherries ice-cold, and we've seen a huge surge in interest as people realise it's something a little bit different."
An introduction to sherry styles
So what is sherry and where does it come from? With so many saccharine versions available, you could be forgiven for thinking there's only one style. But this straw-coloured wine, with its complex nutty and fruity flavours, has many different guises.
Made from white grapes grown within a triangle of villages in Andalusia (Jerez de la Frontera, El Puerto de Santa Maria and Sanlucar de Barrameda), each sherry style is distinguished by its production method.
This includes the formation of a layer of naturally occurring yeasts or 'flor' in the barrel, which not only protects the developing wine from oxidization but also gives it distinct flavour profiles.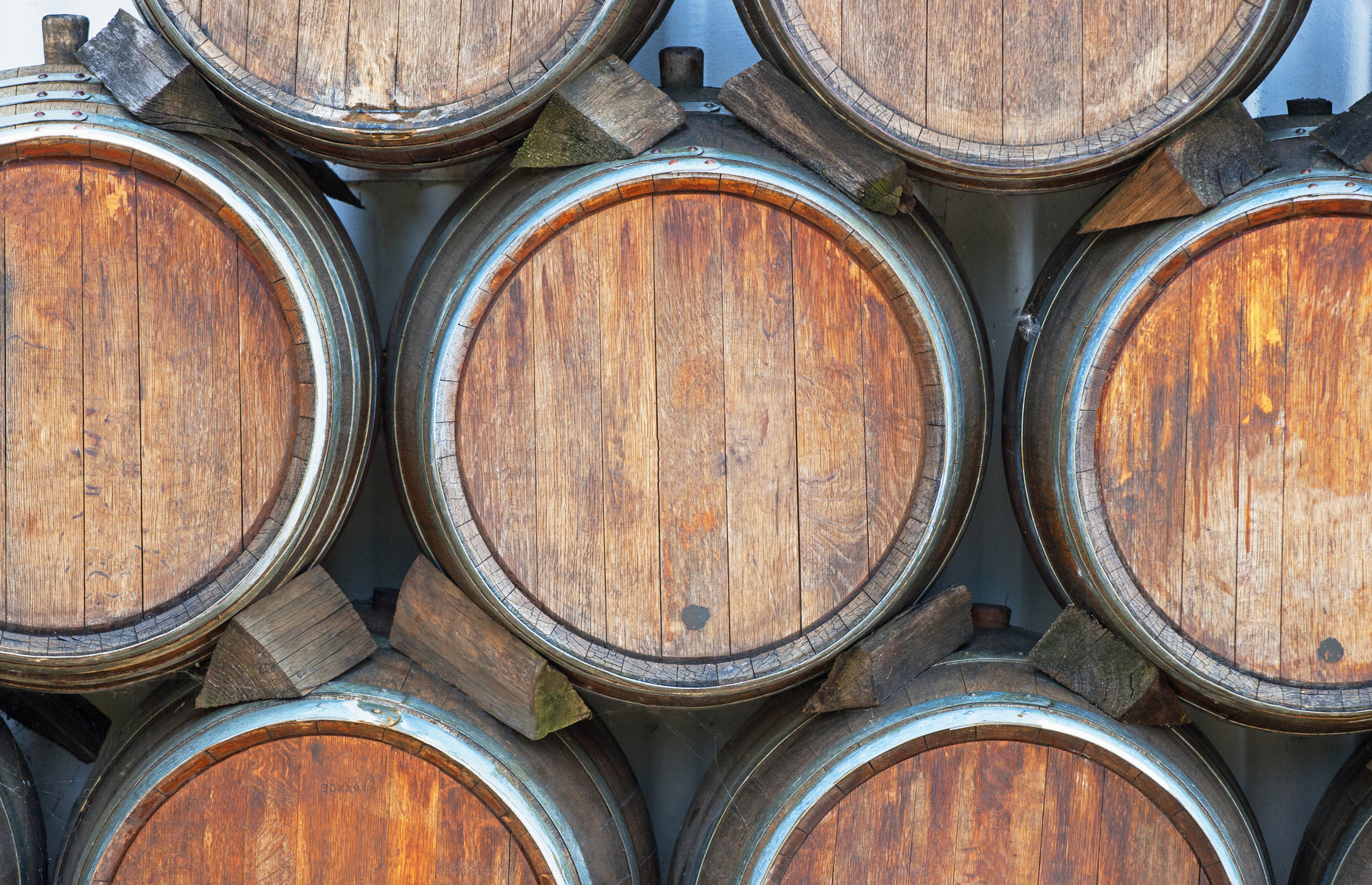 nnattalli/Shutterstock
Fino – crisp, dry and nutty. Aged entirely in contact with the flor, it is the sherry most like white wine and should be served and stored as such.
Manzanilla – also dry but because it is made in Sanlucar on the Atlantic coast, the climatic conditions encourage a thicker flor layer and give the wine a salty freshness.
Amontillado – this begins life as a fino but undergoes 'oxidative ageing', which means it comes in contact with oxygen for part of the ageing process and loses its flor. It has the sharpness of a fino but a more rounded finish.
Oloroso – aged in constant contact with oxygen to prevent any flor developing, this wine is a rich mahogany in colour with earthy and fruity tones.
Palo cortado – a halfway house between amontillado and an oloroso, with a complex bouquet.
Oloroso dulce (cream sherry) – produced by blending dry oloroso with sweeter wines.
Sweet sherry – the grapes are left out in the sun to turn into raisins before being processed into wine. These are sumptuous with dessert or cheese; the most common is made from the grape Pedro Ximénez, and is often known simply as 'P.X.'.
Why the resurgence?
While there are many fantastic sweeter styles of sherry, it's the drier finos and manzanillas that are starting to turn heads.
"Fino is like a super dry white or white rum and brings incredible elements to cocktails," says Ali Burgess, owner of London's Original Sin Bar. "It provides a creaminess, without the need for dairy, and compliments other flavours really well."
In their 40º in the Shade cocktail, for example, they combine fino with coconut vinegar, pineapple, light rum and honey and lime.
And with a lower abv than spirits such as vodka, sherry is also appealing to 'healthy hedonists'. "The new generation of drinkers are not going out to get drunk anymore, they are looking to enjoy the flavours and nuances of good drinks instead", adds Ali.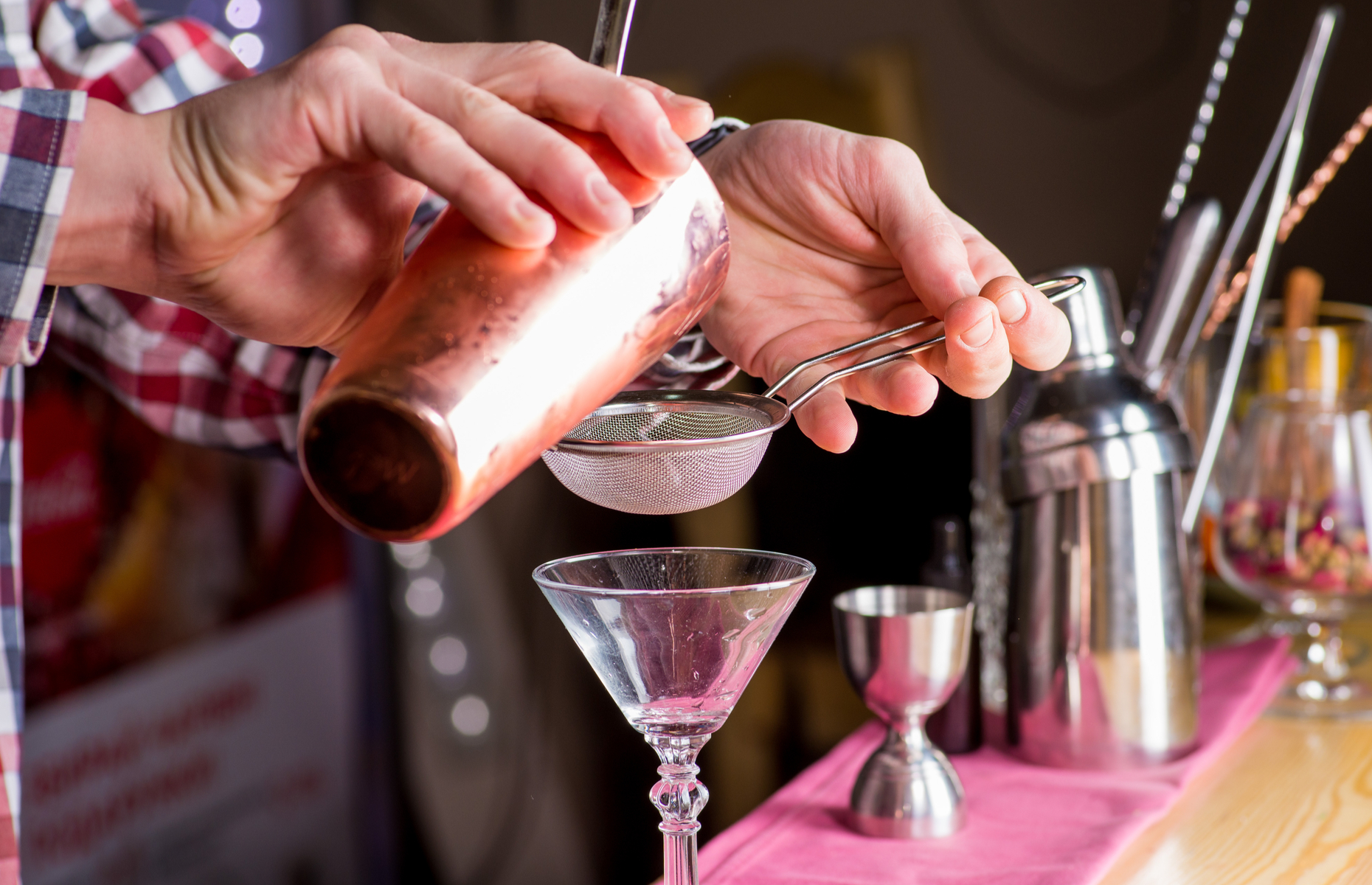 smirart/Shutterstock
New producers
But it's not just bartenders that are getting in on the act. Self-confessed "fino fiends" (and friends) Beanie Espey, Polly Bolus and Alexa Keymer have just launched Xeco Wines and a brand new sherry range, starting with a crisp fino.
"Our aim is to challenge the misconceptions of friends and younger drinkers that sherry is not for them", says Beanie. "[In the UK] 85% of sherries consumed are sweet or medium and this has been exacerbated by bars and restaurants that continue to lump sherries in with port and madeira so people don't think to order them before dinner."
Beanie suggests fino should be served straight or in a long drink with tonic as an elegant aperitif. "People don't realise it needs to be drunk relatively quickly and served chilled. Get this wrong and the experience might not be one you want to repeat in a hurry!"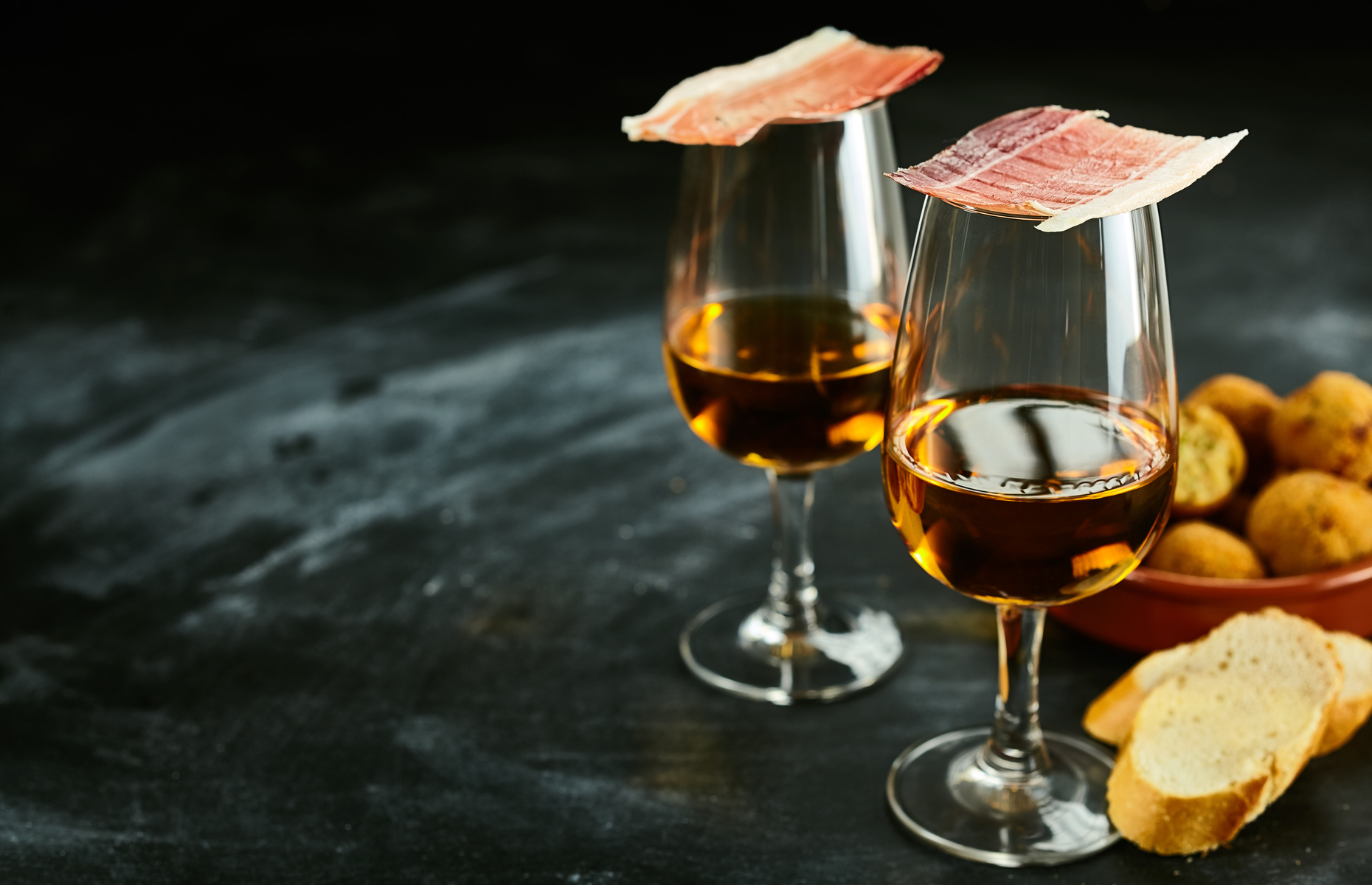 stockcreations/Shutterstock
Matching sherry with food
Of course, sherry is the perfect food wine. And we're not talking sherry trifle.
Unlike other white wines, sherries can cope with traditional 'wine enemies' such as spice and garlic and the savoury flavours of asparagus and artichoke. This makes them incredibly versatile when it comes to pairing with food.
Light and dry finos and manzanillas – which should be served chilled (around 6–8°C) and drunk fresh – lend themselves particularly well to tapas: think salty, crispy fish and seafood, and ham. An amontillado will make a lovely aperitif, partnered with a bowl of roasted nuts, but let this type of sherry warm up a little before serving. Robust oloroso (best served at around 12–14°C) is the perfect partner to cheese, the more mature the better, and meat dishes. P.X. is your go-to sauce for ice-cream.
And, if you really want to flex your sherry credentials, ditch those diminutive glasses for something which enhances the bouquet. Choose tulip-shaped wine glasses with a wide rim, fill halfway and swirl to release the aromas.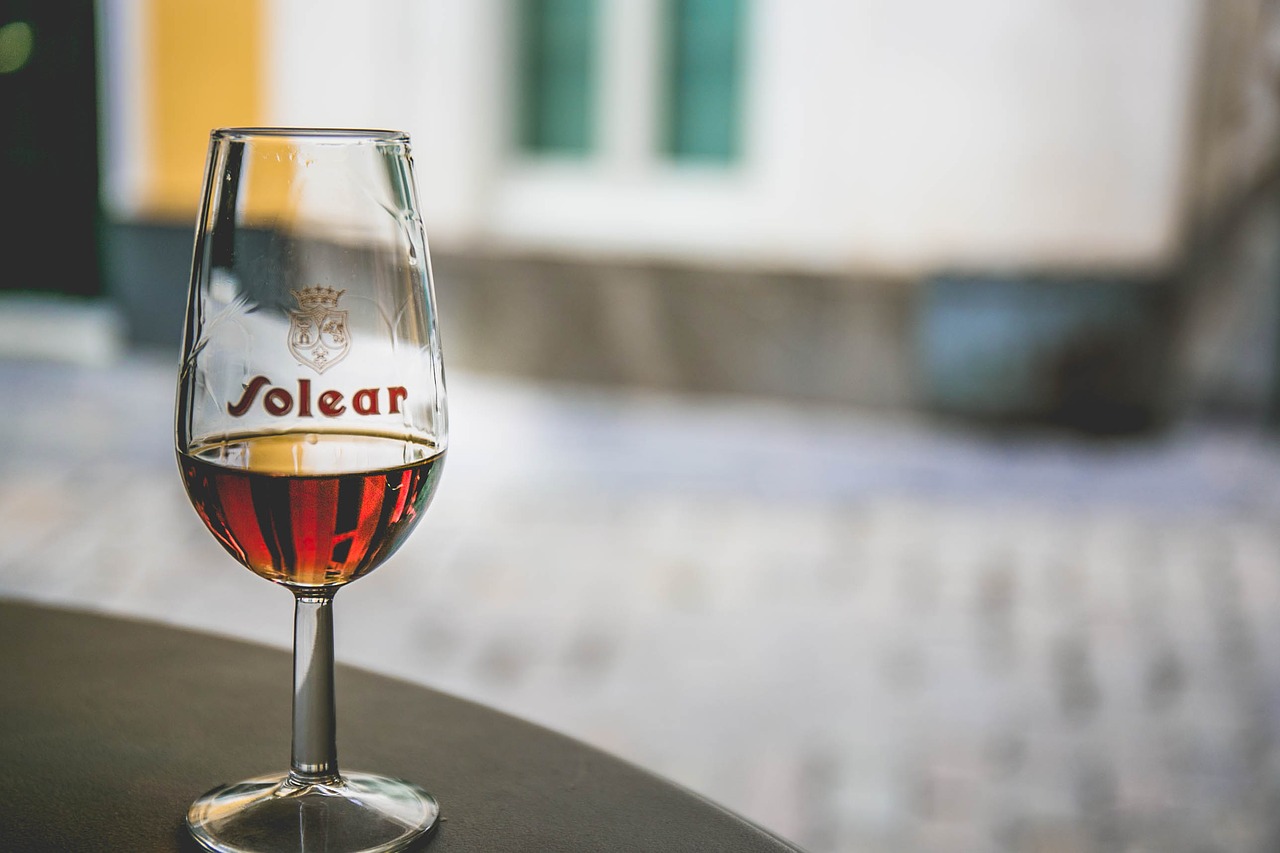 Pixabay
With 30 sherries on the menu at its York, Hull and Leeds venues, Ambiente Tapas is just one of the venues pushing the boundaries of food and sherry pairings. They offer a range of 'sherry flights', which allow novice drinkers to try a variety of styles and dishes.
"While some people may have tried sherry in a cocktail, few have tried it on its own," says Rob. "I love to challenge people's perceptions and show them how well it works with a whole range of foods, before and after dinner, and anytime in-between."
"Sherry is one of the most overlooked wines," he continues. "And yet you're getting a high quality, 12-year-old wine for very little money. Thanks to the geography of Jerez: the terrior, the microclimate, the winds, it's unlike any other wine in the world. The romance and skill that has gone into producing a good sherry cannot be replicated."
Make a sherry cocktail at home
Try Ambiente Tapas's 'Vina Vanilla' for yourself…
Ingredients
35ml Amontillado Vina AB
25ml orange juice
25ml Cointreau
25ml Licor 43
Ice
Orange peel (to serve)
Method
Fill a cocktail shaker half full with ice and pour in your ingredients. Shake well and serve in a martini glass, garnished with the orange peel.
Be the first to comment
Do you want to comment on this article? You need to be signed in for this feature