An interview with Selin Kiazim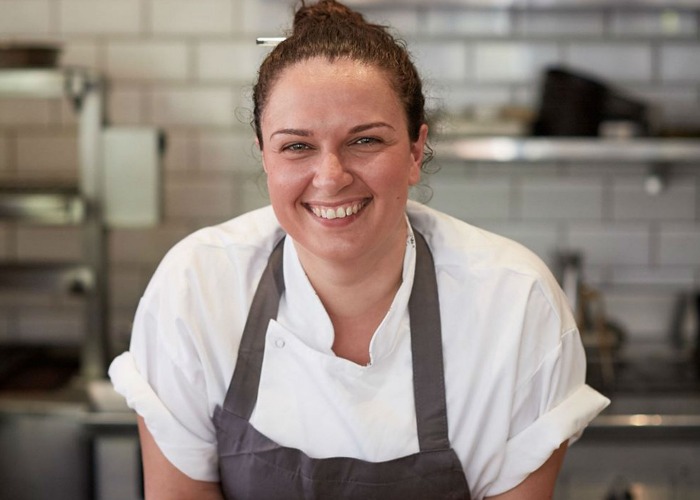 Former Great British Menu winner Selin Kiazim reveals what it takes to succeed in a male-dominated industry, secret family recipes and why Turkish with a twist works
Bubbly and passionate is how I'd describe Selin Kiazim on meeting her in Kyseri, her former Fitzrovia restaurant named after the Turkish city (now named Oklava Bakery & Wine). In full chefs' whites, with her trademark pen tucked in her hair bun, Selin was in the middle of cooking up a storm ready for her late afternoon diners before I asked the burning question: "Do people assume Turkish food is just kebabs?" A little embarrassing, in hindsight, but important nonetheless. "Yes!" Selin exclaims. "But there's much more to it than that."
Selin, the daughter of Turkish-Cypriot parents, grew up in north London 'surrounded by cooking'. When she wasn't at home, she'd spend her summer holidays with her grandparents in Cyprus, soaking up the methods and flavours that would eventually lead her to a successful career as a chef.
Selin didn't choose the conventional route to the top and instead began an art foundation course. After realising art wasn't for her, she signed up to a three-year culinary arts diploma at Westminster Kingsway College.
With two restaurants, a critically acclaimed cookbook and a Great British Menu winner's title to her name, Selin's quest for showcasing modern Turkish food in the UK has been a triumph. But it's not been without its challenges...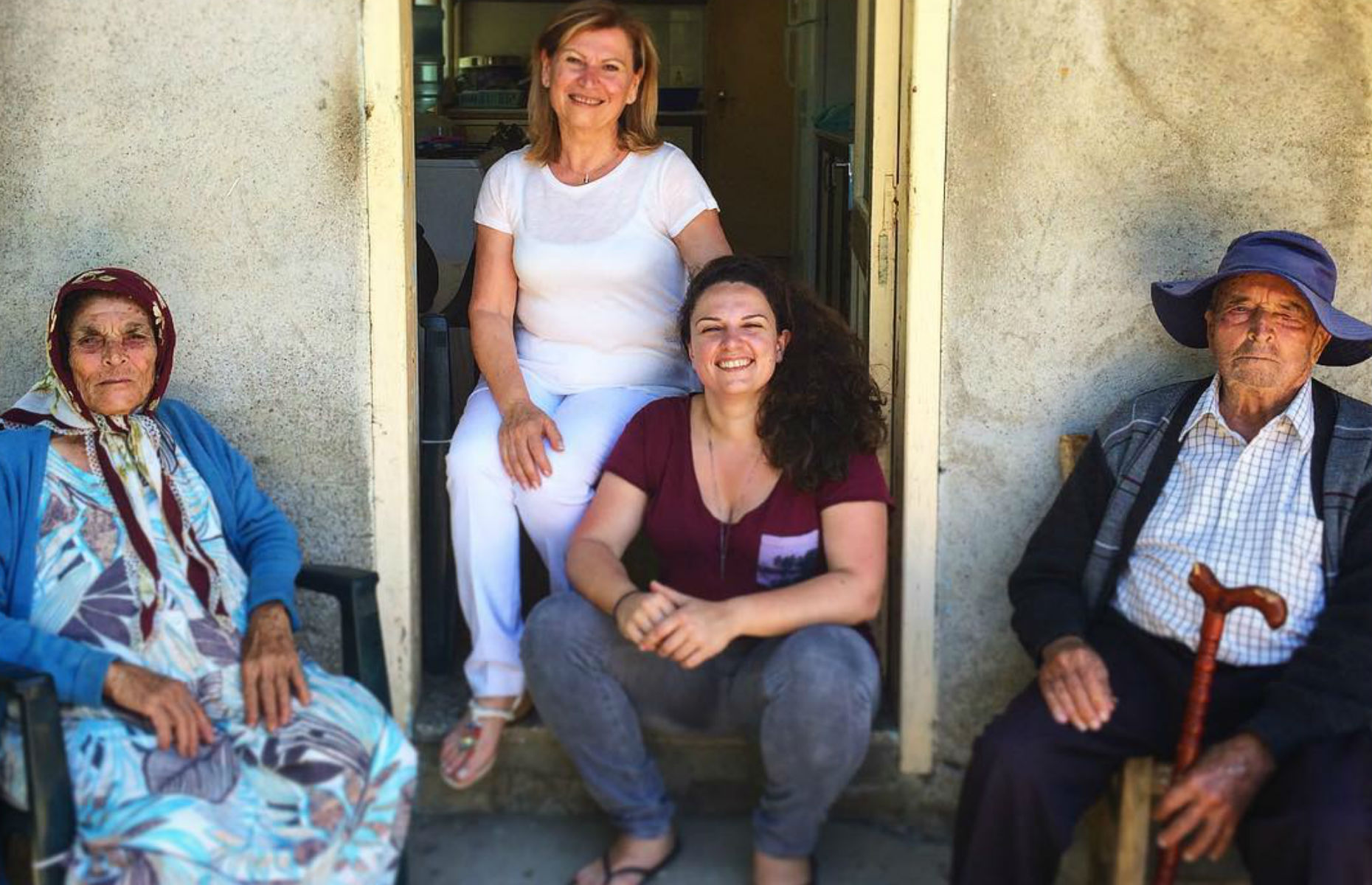 @selinkiazim/Instagram
Did you always want to be a chef or was there a specific moment in your childhood that created a spark?
I think from about 11 or 12 years old I knew I was passionate about food, particularly eating it! I went through a phase of watching cooking programmes at home, but I didn't want to be a chef until much later. Initially I was put off by all the things you hear about the industry – the long hours, hard work, lots of sacrifices you need to make. But then I realised it's hugely rewarding, and my love of food made me finally take the plunge when I was around 19 years old.
Which chefs do you look up to now?
Peter Gordon – I always have and always will look up to him. He was my old boss first at The Providores in Marylebone and then when I was his head chef at Kopapa in Covent Garden. He was a fantastic mentor, a great human being and an incredible chef. I learned so much from him, he's just a perfect example of a chef, how to treat people and run a kitchen properly. He's so organised. And I carry all that with me today.
What was the biggest challenge you've faced as a female chef breaking into the industry?
Thankfully, I've never experienced anything bad in that sense [sexism and being treated unequally to male counterparts]. But I have to give credit, again, to Peter in that he had zero tolerance of sexism or anything like that in his kitchens. And it's a really good thing I've never been treated as anything but equal to men. But, in a way, one of the challenges of being a female in this industry right now is getting recognition for what I'm doing. And I can't help thinking that if I was a man, whether that would be different. I mean in terms of exposure and press opportunities. Don't get me wrong, I've had my share and I know I was on TV and I'm very grateful for that, but – and this is controversial I know – things might be a bit easier if I was a handsome man!
Competition among chefs: is it friendly rivalry or can it get a bit heated?
All chefs are notoriously competitive, but I have to say, with Great British Menu specifically, I really enjoyed working with everyone and we all got along well. Even the producers commented on how nice that was because in previous years it was different. I think especially old-school chefs have a lot of rivalry, whereas the younger generation are a lot more supportive of each other. But, yes, there's healthy competition because chefs want people to go to their restaurant over anyone else's, so it's inevitable in this industry.
How did it feel to win the Great British Menu two years ago? And did it help to get your name out there to the masses?
It's funny because I think my strongest course was my main, and I was devastated when that didn't get chosen. So I went in with my new dessert of poached peach and raspberry jelly, Turkish panna cotta, peach and rosewater sorbet and a rosewater shard (her first effort had the lowest score in the initial round) which was something I hadn't tested or tried before. Then when it won the round, I was completely blown away but incredibly happy and relieved to have got a dish at the banquet.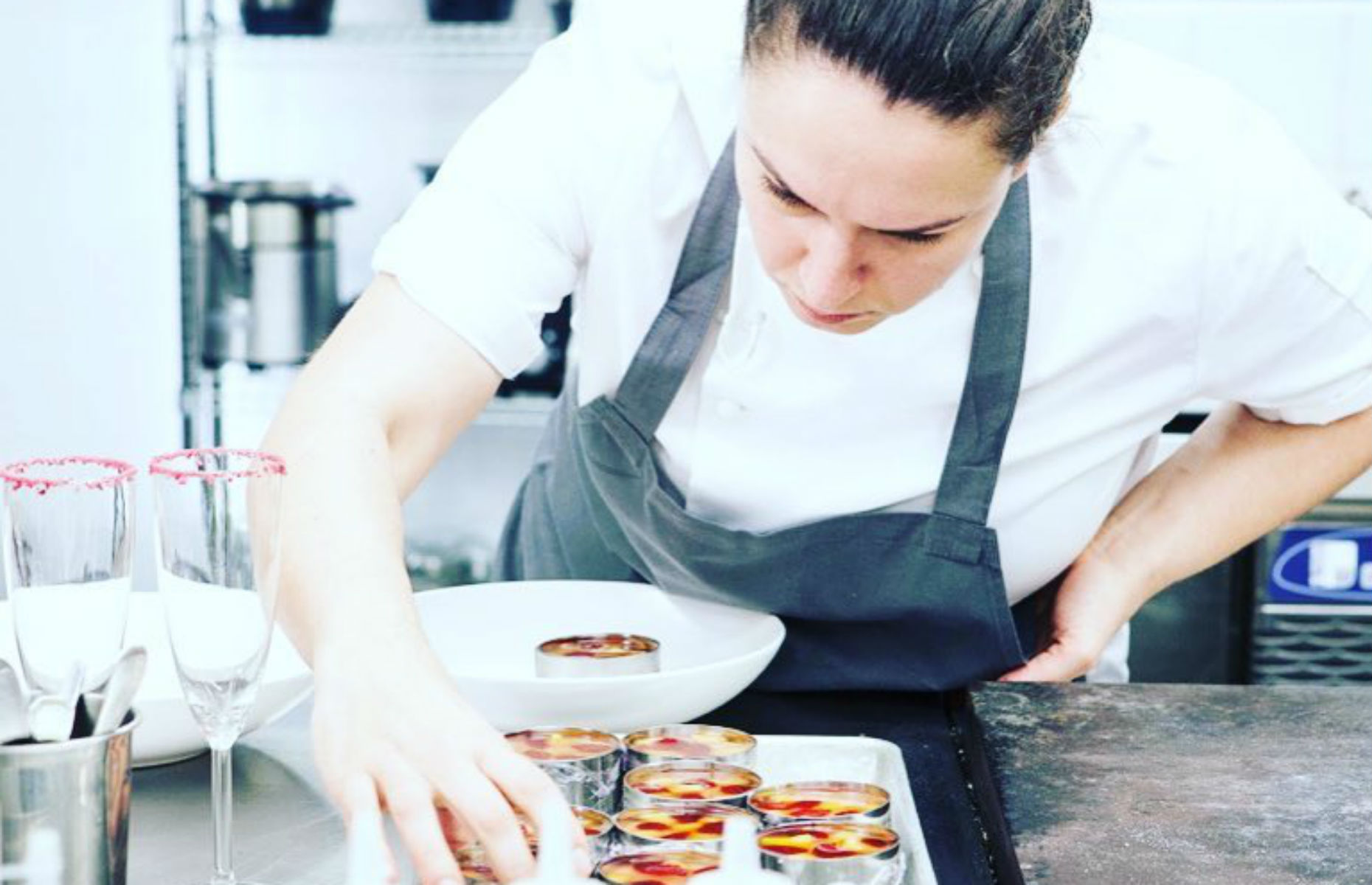 @selinkiazim/Instagram
When I got the call to go on the show I knew it would turn my career upside down and open a lot of doors. If I did well I knew it would give me and my restaurant (I just had the one at the time) the exposure we needed. Just to get my name out there, having seen the show to the end, did wonders. Even though it was in 2017, I still get people coming to the restaurants now saying they watched me on TV.
What's the most difficult ingredient to work with?
I'd say some kind of offal products, they can be simple but you really need to know what to do with them because they're often a harder sell. So getting the flavours right is tricky. But when done right, it's a real skill, especially when people can't believe that's what they're eating.
You're known for introducing a modern take on Turkish cuisine, why has it been such a success? Is it your love of combining unusual flavours and taking a risk?
For a lot of people, it's something new. To a certain extent they don't realise what some dishes are. For example, we do Turkish pasta, which not many know is a 'thing'. And at the other end of the scale, we do Cypriot-focused dishes. But I always say – and this sounds so cheesy – people taste the food and they understand the love that's gone into it. They can taste it. And that's exactly what I always set out to do because I wanted to show that Turkish food isn't just about kebabs and mezze. I wanted to show different angles of it and put it in a modern setting, and other than London, I don't think there are many other cities that can offer that. So I'm grateful I've had this opportunity.
Your Oklava restaurant still bakes your grandmother's traditional baharat bread. Are there any other secret family recipes you're using today?
Actually there are few we do here in Kyseri that I've been preparing today. My mum's recipe for dolma, which is tomato rice with lemon, herbs, dried mint and lots of olive oil. Dolma means 'to stuff', so we're doing little onions at the moment but we've done courgette flowers, which is also mum's recipe. We do her hellim loaf too, which is a bit like a focaccia bread, but we have halloumi going through it.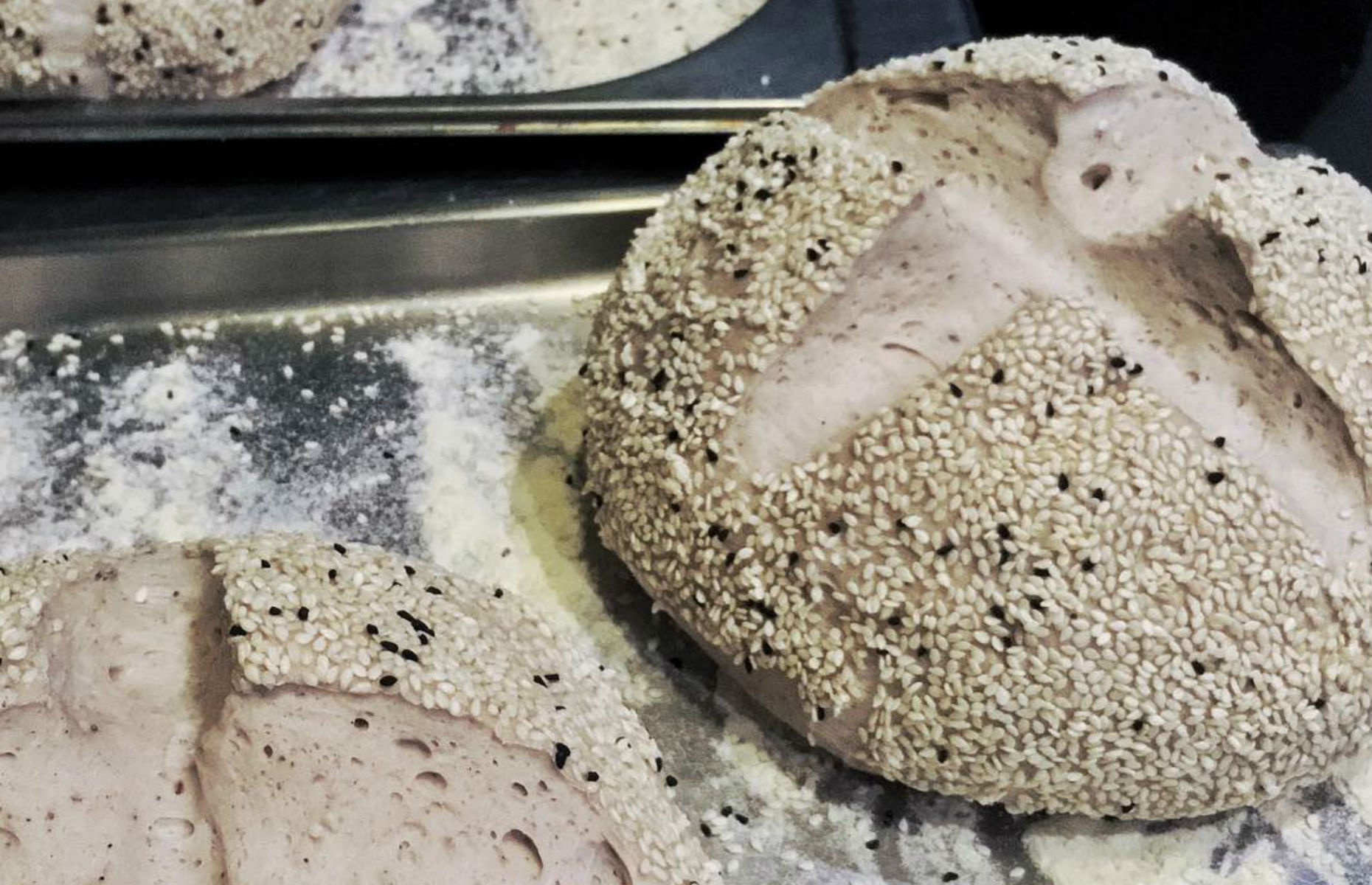 @oklava_ldn/Instagram
How much work goes into what you choose to feature on your menus?
Predominantly it's seasonal, but there are some things at Oklava which are available all year round like the chilli roast cauliflower. But otherwise, we change the plates a lot. It's usually me who does the menu changes, although I encourage the team to get involved. It seems to be they come with ideas more on the dessert front. When I change the menu it's usually because I get bored and I think 'Right, I want to change this', and I do it off the cuff. I brainstorm a few ideas, sat at home with my laptop surrounded by my books, and two or three weeks later, they come to life. Sometimes I need to let the menus be, for staffing purposes.
What are you most proud of career-wise?
There are a few things, but I'd say winning the Great British Menu is the cherry on top. It helped transform Oklava and now it's a very busy restaurant.
What's your go-to cuisine on a night off?
I like Asian food, so ramen, sticky chicken wings, that type of thing. I absolutely love soy sauce too – I put it on everything!
Who's the one person you'd love to cook for that you haven't yet?
My grandfather – he passed away a little while back and he never ate my food. But he was so critical! So I don't think he'd have loved it, but it would've been interesting to see what he thought.
Tell us something no one might know about you...
I did my art GCSE when I was 12. Seriously. My older sister Sinen used to be an art lecturer and she ran a Saturday art school so I went along to that, plus Tuesday evenings. She asked me to do the exam and I did. I enjoyed it and got an A!
Since this interview, Selin has opened Oklava Bakery & Wine at the site of her Kyseri restaurant on Grafton Way.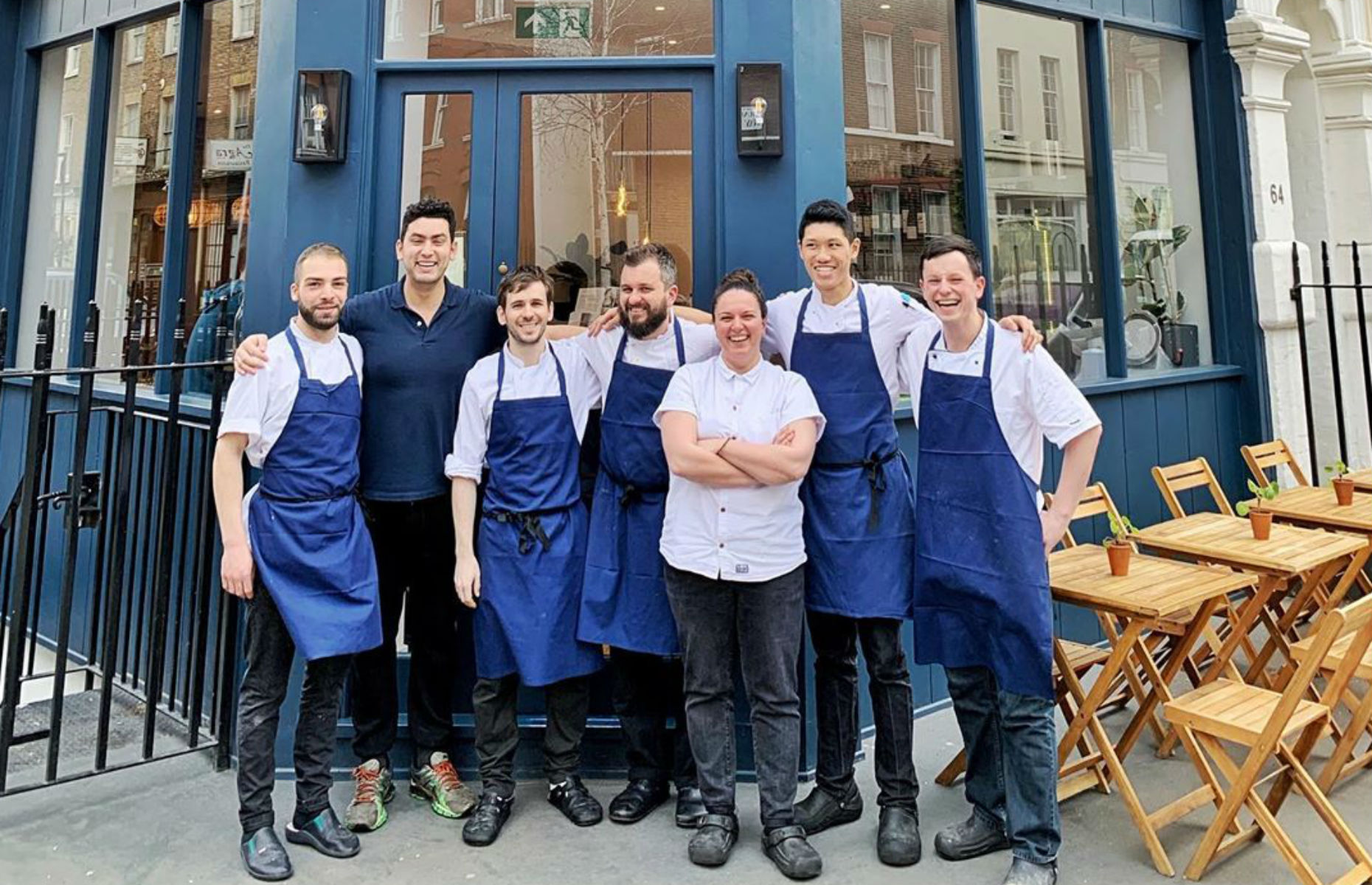 @kyseri_ldn/Instagram
Quick-fire
Fruit or veg? Veg
Meat or fish? Meat
Sweet or savoury? Savoury
Wine or beer? Wine
Tea or coffee? Tea, builder's
Night in, night out? Night in
London or Kyseri? London
Kebab or manti dumplings? Kebab
You might also like:
An interview with Thomasina Miers
Be the first to comment
Do you want to comment on this article? You need to be signed in for this feature