Opinion: What happened when I tried a new cookbook every week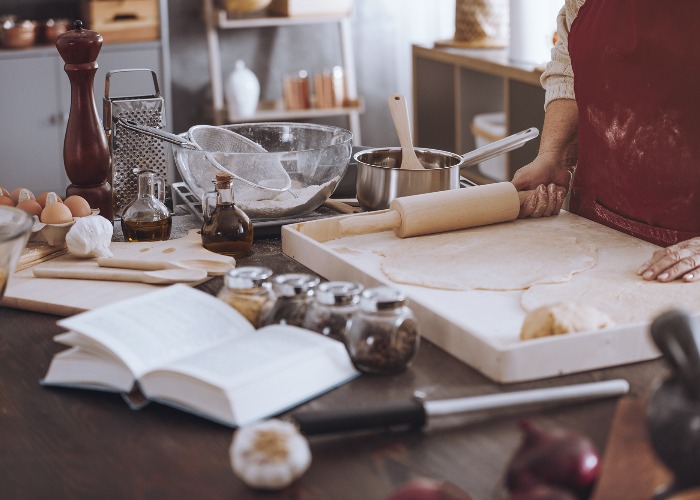 Writer Mary Novakovich set herself the challenge of trying out a new cookbook every week. Did she manage to keep it up?
I love cookbooks. I get several new ones every year and they're a joy to look through. The recipes look enticing and they leave me full of inspiration. However, the books end up on the shelf and I stick to my usual repertoire of dishes, inspired but lazily happy to stay in my little groove.
Last year, I vowed to do something about it. I set myself a cookbook challenge as my New Year's resolution: each week I would try a new recipe from a cookbook at random.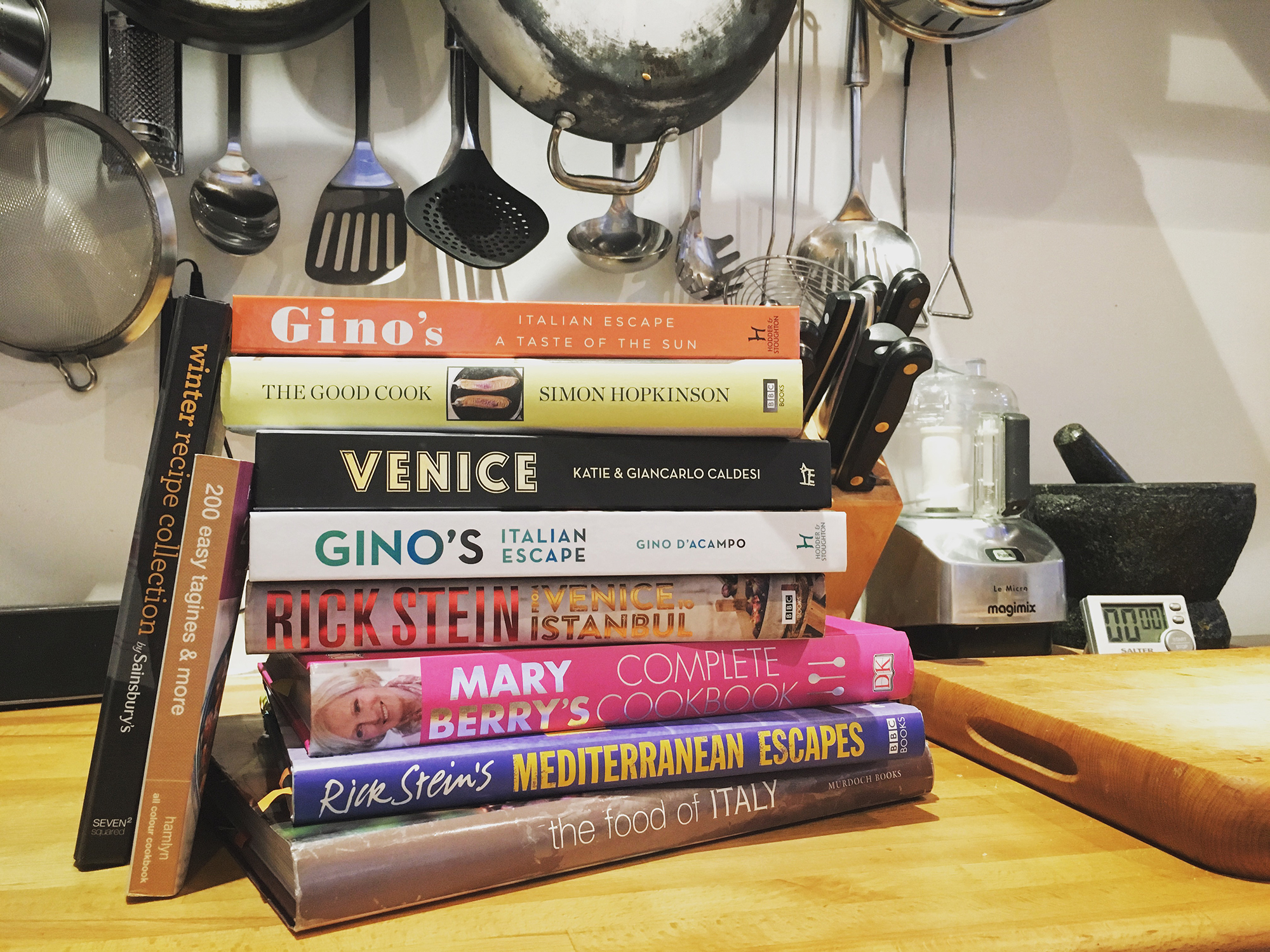 Adam Batterbee
It started badly. Using the Hamblyn 200 Easy Tagines & More, I attempted a spicy ginger and honey lamb tagine with ginger and garlic sweet potatoes. I failed miserably. The dishes were edible – just about – but the lamb was tough and the potatoes lacked flavour. Much as I love Moroccan food, I had no experience in cooking it.
In week two, things were looking decidedly better. I picked up Rick Stein's From Venice to Istanbul and found a pasta dish from Dubrovnik that I had eaten many times before but never made. Sporki macaroni is a slow-cooked beef dish with cinnamon, red onions, carrots and stock. Sticky, succulent and utterly gorgeous, it's served with whatever tubular pasta you like (I chose rigatoni). I used beef skirt from our local butcher and I think it made a difference. The dish immediately became a household favourite and we've cooked it many times since.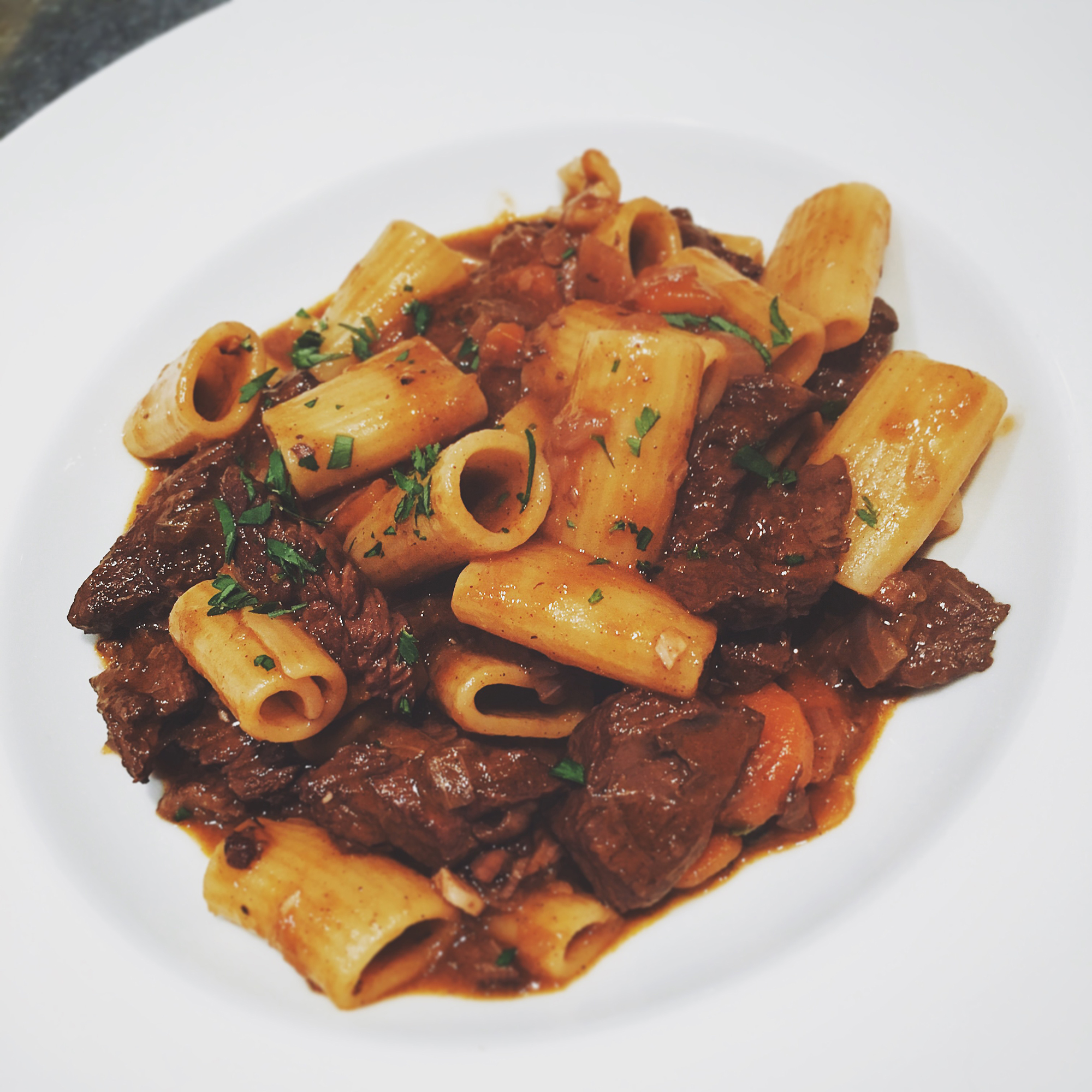 Adam Batterbee
After a trip to Italy via Gino's Italian Escape in week three (and a wonderful if time-consuming braised veal shanks dish), I made a few silly mistakes with my next attempt.
Staying with Italian food and using volume two of Gino's Italian Escape, I made a Ligurian pasta dish: trofie with pesto, green beans and potatoes. I've eaten this in Italy many times and chose it so I could use the jar of pesto I had recently picked up in a market in Liguria. I couldn't find trofie pasta, the preferred choice, so I used chania macaroni from our local Greek deli. They're the same shape, but one is made from semolina (wrong) instead of durum wheat (correct). The taste was all right but it was stodgy and uninspiring. I've since made it with my own pesto and the proper pasta, and the difference was amazing. The moral? Some substitutions just don't work.
By week six, I found that slow-cooked dishes and pasta were common themes. I stopped worrying about not pushing myself on the technical front and was enjoying finding great recipes in unlikely places. A cheap Sainsbury's book I picked up years ago – Winter Recipe Collection – yielded a fantastic dish: lamb shanks braised in red wine with red onions, rosemary, thyme and stock. It was sublime, with rich, caramelised lamb covered in a silky sauce.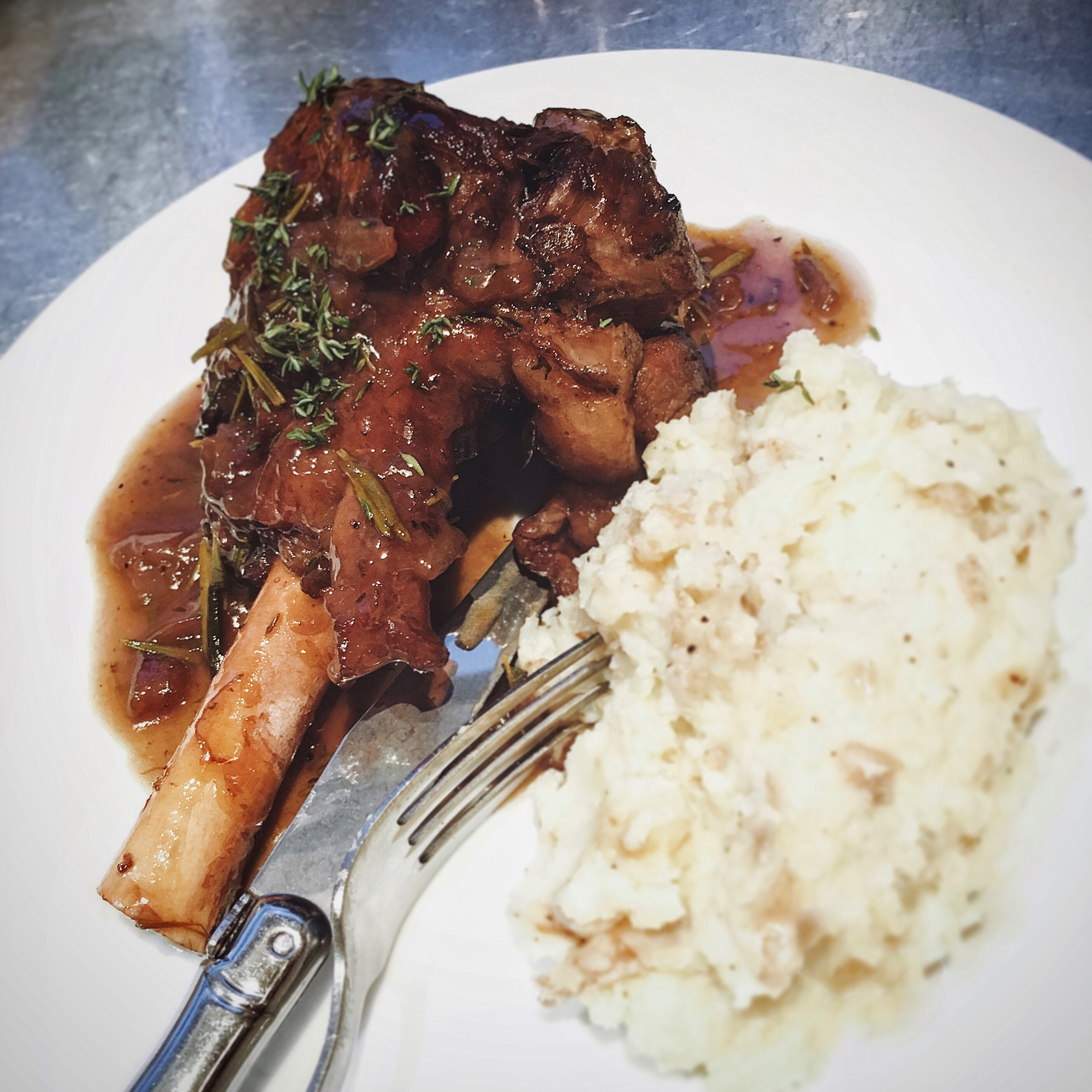 Adam Batterbee
Over the course of the project, I noticed how difficult it was to find a recipe for two people that didn't cost a fortune and required numerous ingredients. The most economical dish came in week eight from Venice: Recipes Lost and Found by Katie and Giancarlo Caldesi.
Yes, it was another pasta dish, but a very pleasant one nonetheless. For bucatini with sardines and onions, I cooked a load of onions very slowly and melted the sardines into the sauce. While it didn't make me swoon like some of the previous ones, it was a good, serviceable dish to rustle up on a wet Wednesday night.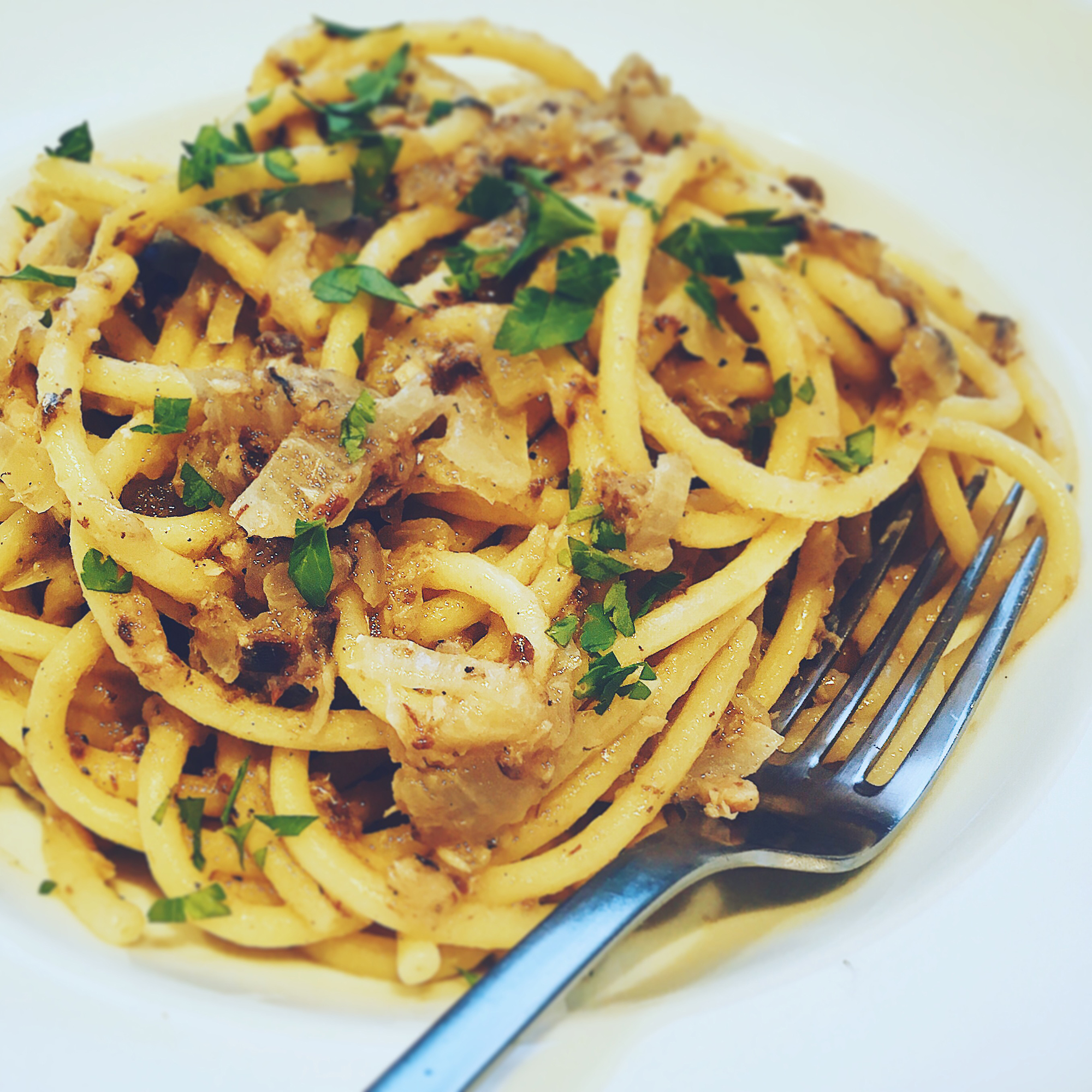 Adam Batterbee
What ended up being my final dish in week 10 was – surprise, surprise – another Italian recipe. I dug out one of my favourite books, The Food of Italy, to make a classic: chicken cacciatore. It was pure comfort food. Chicken thighs and drumsticks cooked in a sauce of tomatoes, mushrooms, pancetta, and plenty of herbs and garlic.
Each week, I had been posting about my challenge on Facebook, which ended only when I took a 10-day trip and lost my momentum. I hadn't expected the reactions I got.
People cooked the same dishes, or tried something new and posted the results – it was immensely gratifying. They, too, were rediscovering their cookbooks.
When I'd run into friends, the first thing they'd ask was: "What are you cooking this week? We all want to know."
You might also like:
I went vegan for six months then gave up: here's why
We need to talk about 'foodies'
Be the first to comment
Do you want to comment on this article? You need to be signed in for this feature