An interview with James Martin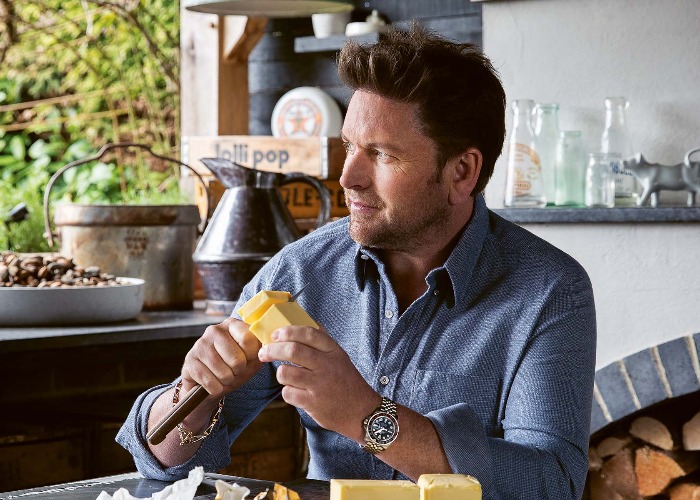 We chat to chef James Martin about all things butter, his latest cookbook and going on a live tour next year.
Chef James Martin's career has led him everywhere from restaurant kitchens to TV screens and now his much-talked about cookbook Butter aims to celebrate the humble ingredient. Showcasing how important butter is, many delicious recipes that can be made with its help and also the wonderful artisan butter producers in the UK, the book aims to educate and break some of the stereotypes around it. James says there will always be critics ready to pounce, whether the theme of his book was butter, meat or vegetables, but remains adamant it's an important ingredient we should learn to love and celebrate.
We caught up with James to get his thoughts on butter and how to cook with it, find out how this book came together and talk future plans.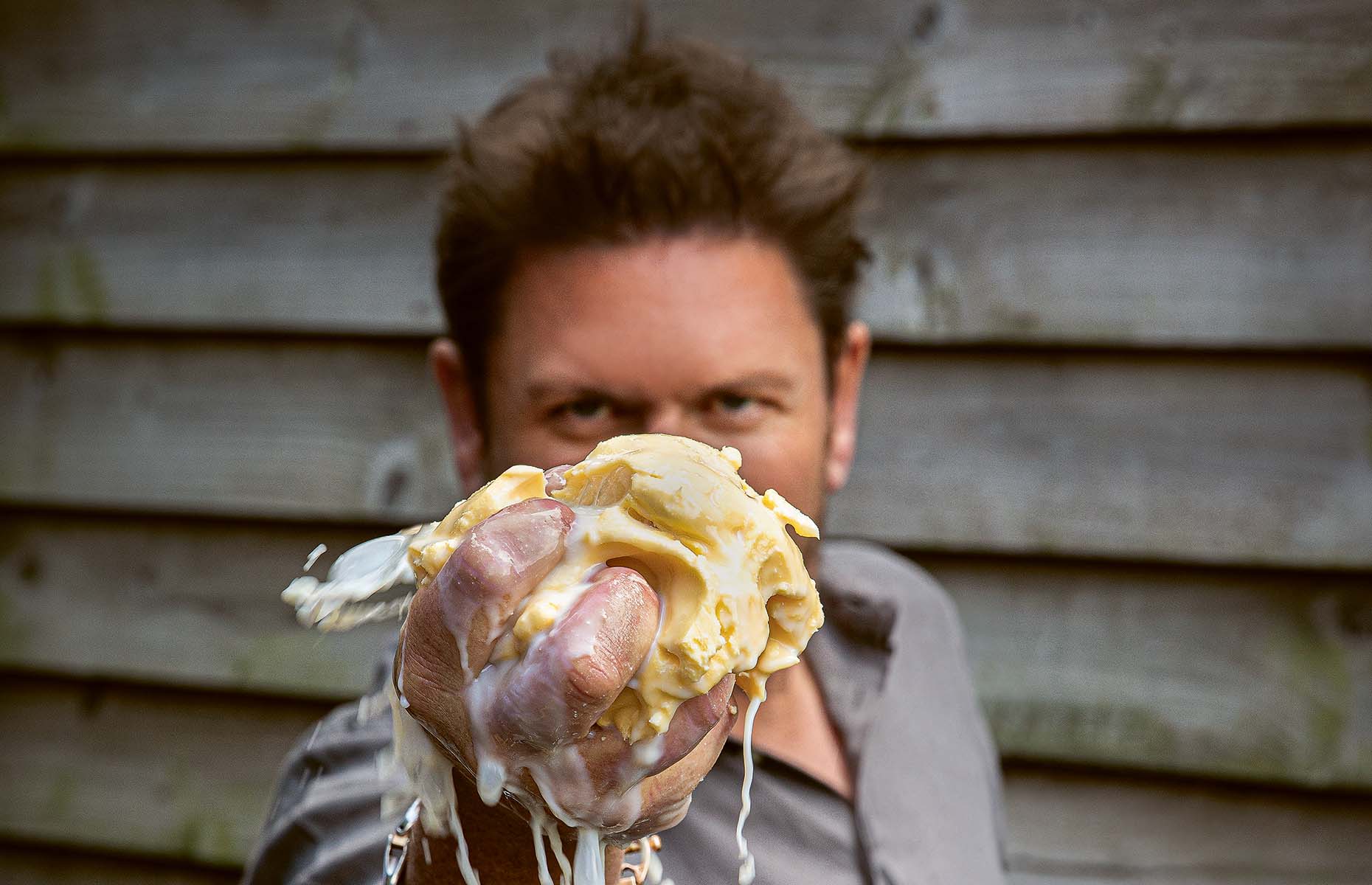 John Carey
What inspired this cookbook?
I think it was the accumulation of lockdown and the publishers wanting another book. When they first approached me, they just wanted a standard cookbook again and I wanted to do something different. We had a bit of a discussion and originally spoke about fat and they said: "What about butter?"
Because I wanted the book out in October, they said it only gives us four months to make it and I said no problem, I can have the recipes a week on Tuesday because I've got hundreds!
We narrowed down the list of 600 or 700 recipes, tested them, wrote the book and photographed everything in nine weeks. And that was because of lockdown and I knew I could throw 100% of my attention to it.
BUTTER/Quadrille
READ MORE: Chicken wings with gochujang, lime and herb butter
Are there any recipes from the book that are particular favourites?
There are several but at The Kitchen (James Martin's restaurant at Chewton Glen Hotel) we do this thing called The Apple which is an ice cream apple served with a Tatin apple baked in butter – it's probably our most famous dessert and the recipe is in the book. And then also how to make your own butter. It's the first recipe in the book and I love the simplicity of it. We asked 10 people on the street what butter is and how it's made and eight of them didn't have a clue.
Is there a particular reason why butter is such a special ingredient to you?
I've always liked it because I love the taste of it. There's nothing better than that first bite of a nice bread with a bit of butter. Dipped in olive oil? Yeah, sure. But it's also bloody good with a bit of butter on it.
Anybody who is a chef will tell you that you can't cook without butter. It's just one of those ingredients that it doesn't matter what you do with it, it'll improve your cooking. It's just going to add loads of flavour.
And it also hits home with everyone because everybody knows about it and has a story to go with it. Nearly every country in the world uses it – whether you're cooking classically French or whether you're doing something Italian or Indian, butter is involved. The topic of butter is so wide and so varied, we've barely scratched the surface of it with this book.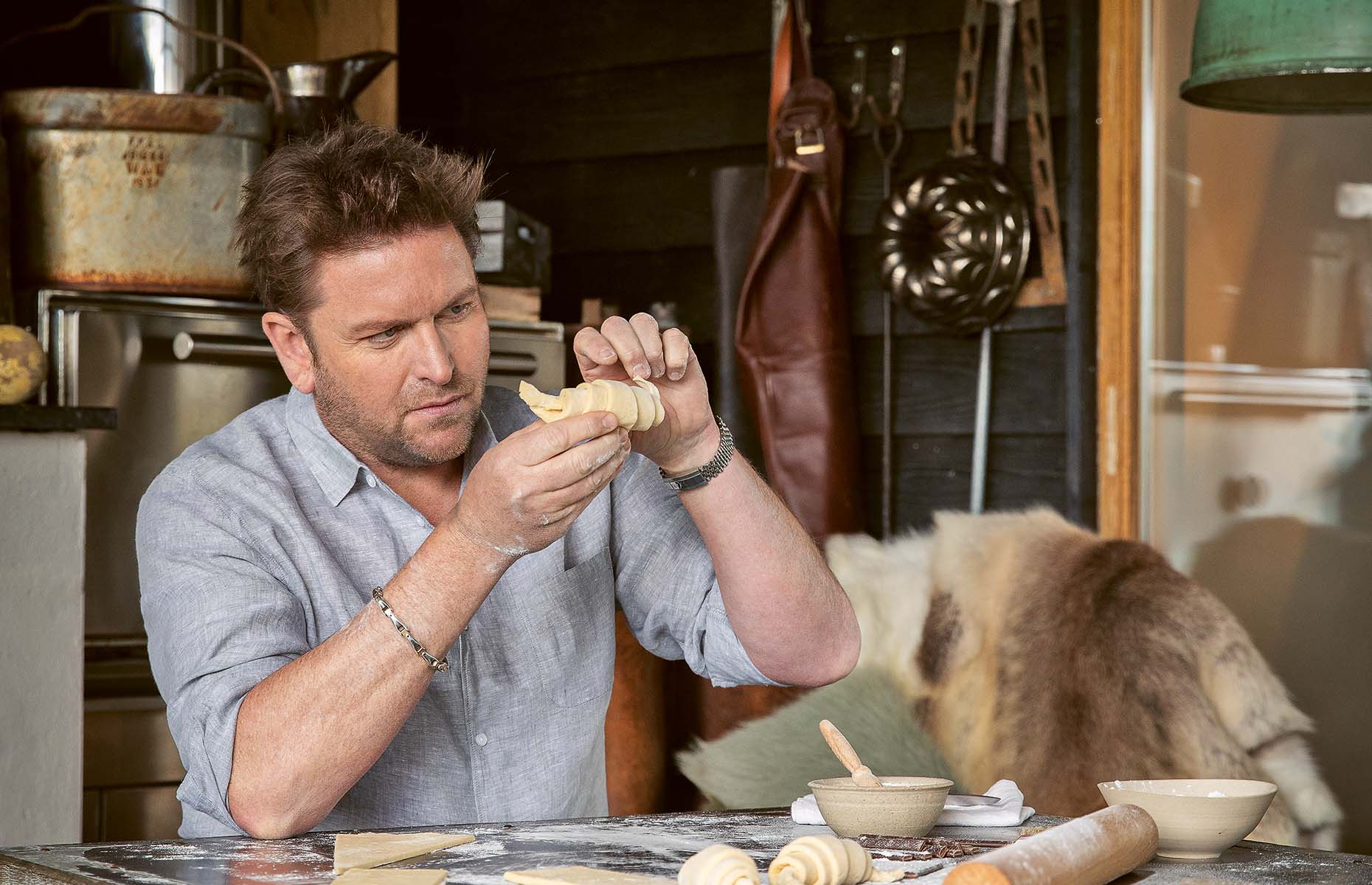 John Carey
Do you have a butter story to tell?
I remember having roast potatoes at home. Just warm, sort of room temperature potatoes after a Sunday lunch and my granny spreading butter on them like she's plastering a wall. I remember tasting them and thinking this is just one of the best things I've ever eaten. And the bread for a bacon sandwich that my nan made was buttered so much, it used to go through the other side of it. They're lovely, those memories, and to put those down on a piece of paper and publish them has been wonderful.
READ MORE: Butter or Stork – which makes the better sponge?
Where do you stand on butter from a healthy eating perspective?
It's a British problem. In the UK we have this natural obsession with stuff and I don't know why. Everywhere in the world manages to eat butter in moderation. It's a natural product and I'd rather eat that than whatever vegetable spread is. Do you know what margarine is made from? How do you make a product with so much stabiliser in it and other stuff that shouldn't be in it? I think I'd rather eat butter all day long, thank you very much.
If we just learned to enjoy food in all forms that we produce right on our doorstep, then the UK and the world would be a much happier place.
Do you have a favourite butter?
There are several. Netherend from Gloucestershire is a good one and Ampersand is great too. Other decent ones are from The Edinburgh Butter Company and Briddlesford Farm, which is from the Isle of Wight. Having said that, I do like a bit of Anchor Butter on my toast too.
When you're talking about butter as a product, there are some that you have to use for certain recipes. If you just use a generic supermarket butter, it won't work. It's all to do with the moisture and the buttermilk content. A lot of the commercial butters have got water and buttermilk in there and because of that, when you bake it, the impurities come out and your pastries go soggy. Whereas if you use butter like Ampersand and the real, highly pressed ones that are not processed at all, but are more pure and have that moisture squeezed out of them, that's different.
READ MORE: An interview with Rick Stein
What about a flavoured butter? Is there a staple that everyone should have at home?
There are so many different flavours. You can just blend tomatoes with a block of butter and put it in the freezer or blend a bit of Marmite with butter for that umami kick. I think garlic butter is probably the most popular and I always have it in the freezer because it's great with a bit of steak or grilled fish. Flavoured butter is so versatile, you can just have some carrots straight out of the garden, simply cooked, and with a bit of butter they taste beautiful.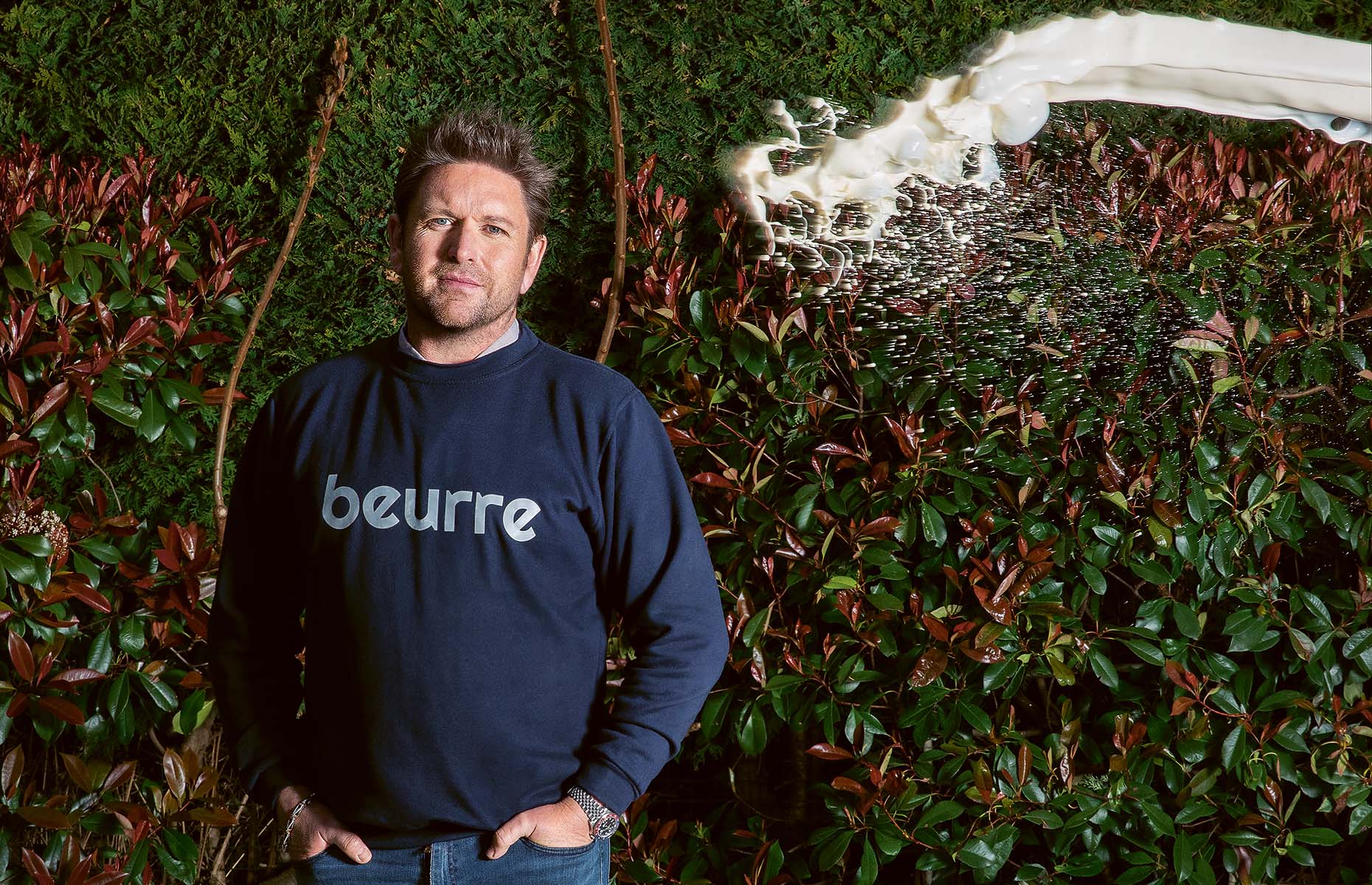 John Carey
What have you enjoyed most about writing this particular cookbook?
I've had the time to do it which, in the hospitality industry, you never have. You just go from one thing to the next, flat out constantly. Having the time to sit down and write has just been a real highlight.
READ MORE: An interview with Tom Kerridge
Do you have a favourite food memory?
I lost a good friend of mine a year-and-a-half ago, chef Michel Roux Sr. We spent many an evening together chatting away about food. Tarte Tatin was a big love of his and that's basically butter, sugar and apples, made with puff pastry and he used to produce the very, very best.
To have that memory of food that was made at home by him and with him – you should never forget things like that. Food is a great conversation starter and those were magical moments. Losing him was very sad but just knowing him has been a great gain to my life.
You did your first online cookery class last year. How was that experience?
It was good. I shouldn't have done it in the worst storm that's ever hit Britain, but nobody could've anticipated that my hallway would be a foot-and-a-half full of water when we went live. But listen, if you don't try, you won't succeed and it's a learning process.
What are you looking forward to the most in your upcoming live tour?
Going out and about and seeing people enjoying themselves. It's a bit like performing in a busy restaurant every night of the week, but your restaurant seats like 5,000 people – it's that kind of an atmosphere. The buzz you get from thousands of people who have made the decision to come out and spend the evening with you is pretty special.
I've done two tours like this already and this time the response has already been massive. It'll be good fun, doing it live again.

BUTTER/Quadrille
READ MORE: Roast avocado and chicken with 'nduja butter
What's the most challenging thing about doing a live show like this?
It's keeping well. When you're on stage for the second half, the car outside is getting heated to the same temperature as the stage. It's the same in your hotel room too. It sounds ridiculous but it's so easy to get ill coming off stage, particularly when you do it consecutively night after night.
READ MORE: An interview with Rukmini Iyer
I read that someone once threw butter at you during a live demo. Is that true?
Yes, I've had that a few times actually! I can cope with the occasional packet of butter, it's fine. I think it's just for a laugh. If it was straight out of the fridge, it'd probably give me a nasty whack but it's always in good fun.
Your Saturday morning show is now back on TV as well. What do you enjoy most about filming it?
I come out of my house and I walk exactly three metres. It's so pleasurable to do with the dogs walking around too and hopefully it comes across on screen like that as well. I didn't realise, particularly when it started, how successful it would be. We got asked to do six shows at the start and now we've done over 200. It's a good format and all the guests seem to love it too.
Is there a foodie destination in mind where you'd like to go next?
Japan. I've never been and it's a place I've always wanted to go to. It's probably the best country in the world for food but also it's one of the most fascinating places in terms of culture. I don't want to go there with a guide, I just want to wander around and experience all of it – the food, the history, the buildings, everything about it.
READ MORE: Buttercream fruit cupcakes
Lead image: John Carey
Be the first to comment
Do you want to comment on this article? You need to be signed in for this feature