An interview with Rick Stein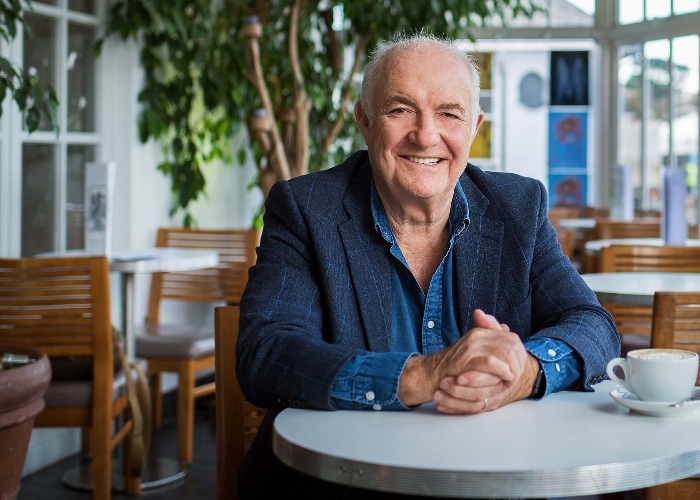 We chat to Rick Stein about his latest cookbook, life at home during lockdown and what makes a meal memorable.
Chances are you either have a Rick Stein cookbook sitting on your bookshelf, you've dined at one of his restaurants or have seen one of his many food programmes on a lazy Saturday morning and been inspired by the dishes he so effortlessly prepares. Much of Rick's life has passed travelling the world and learning recipes and techniques from local cuisines, and bringing what he's learned back in the form of food films and cookbooks, yet his passion for Cornwall and Cornish seafood is unwavering.
When I call Rick, who's at his home in Padstow, I've just finished flicking through his latest cookbook Rick Stein at Home – a heartwarming and joyous collection of over 100 recipes and short essays, taking readers inside the chef's kitchen and offering a snapshot of his all-time favourite dishes and food memories.
READ MORE: An interview with Tom Kerridge
What inspired you to write this book?
I found myself in lockdown in Sydney for five months and, as soon as we were allowed to have people round, we were cooking for family every Thursday night. It became a little bit of an occasion which got me thinking about different family meals so there are recipes for a pastitsio and duck cottage pie in the book.
It also got me thinking about how I cook at home rather than what I cook at home. A lot of the time it's just me looking in the fridge and making sure I use up ingredients because I'm not very keen on wasting food. For example, I have a recipe for ragù bolognese, but I'll rarely follow it because I'll put things like a bit of bacon in it or a bit of salami, or some chicken livers that need using up.
I'm not trying to paint a picture of a chef carrying on at home. I've tried to be as truthful about my cooking as possible and also gathered together quite a few recipes from my family and friends that they've cooked for me.
READ MORE: Rick Stein's duck cottage pie recipe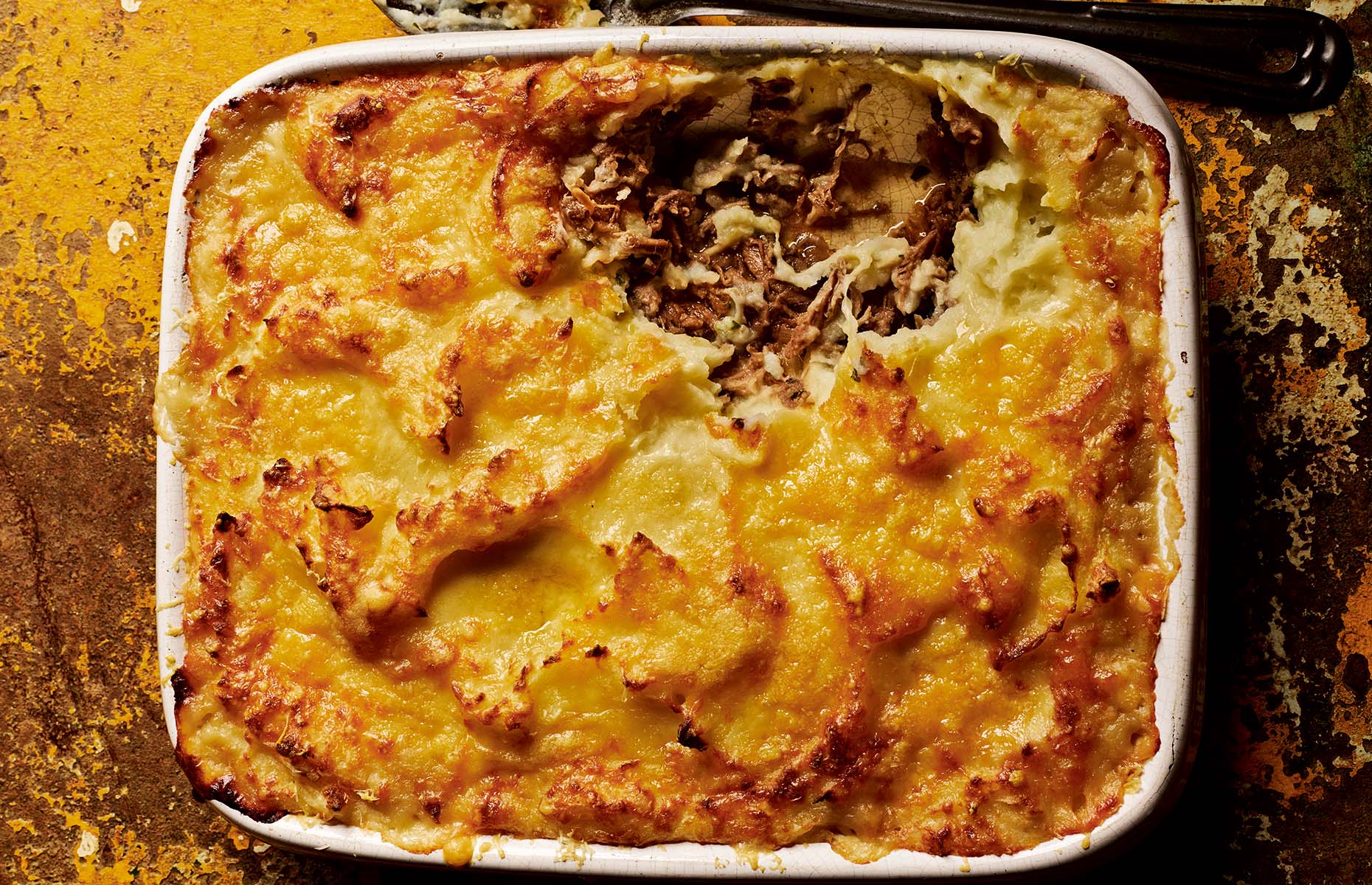 Rick Stein's Secret France/James Murphy
Which recipes from the book are your personal favourites?
The braised beef short ribs and my mother-in-law's poached pears with red wine and blackberries. I also love the barbecued whole sea bass – it's one of the best recipes for fish if you like outdoor cooking.
What do you enjoy most when working on a new cookbook?
The writing. I love the recipes, but it's the writing. I always write a little intro to every recipe – what was the experience when I originally tried it, what makes it special. These days you can get any recipe on the internet, but what makes a good cookery book is why this particular version of the recipe is special.
I got the go-ahead from the publishers to write a series of longer essays for this book about various aspects of cooking. For example, I thought people would probably like to know what I have in my store cupboard so I tried to be really honest about what actually goes on in my homes in Padstow, London and Australia. And there's one essay that I love about my wife Sas organising dinner parties so the book is not only about cooking but also entertaining at home.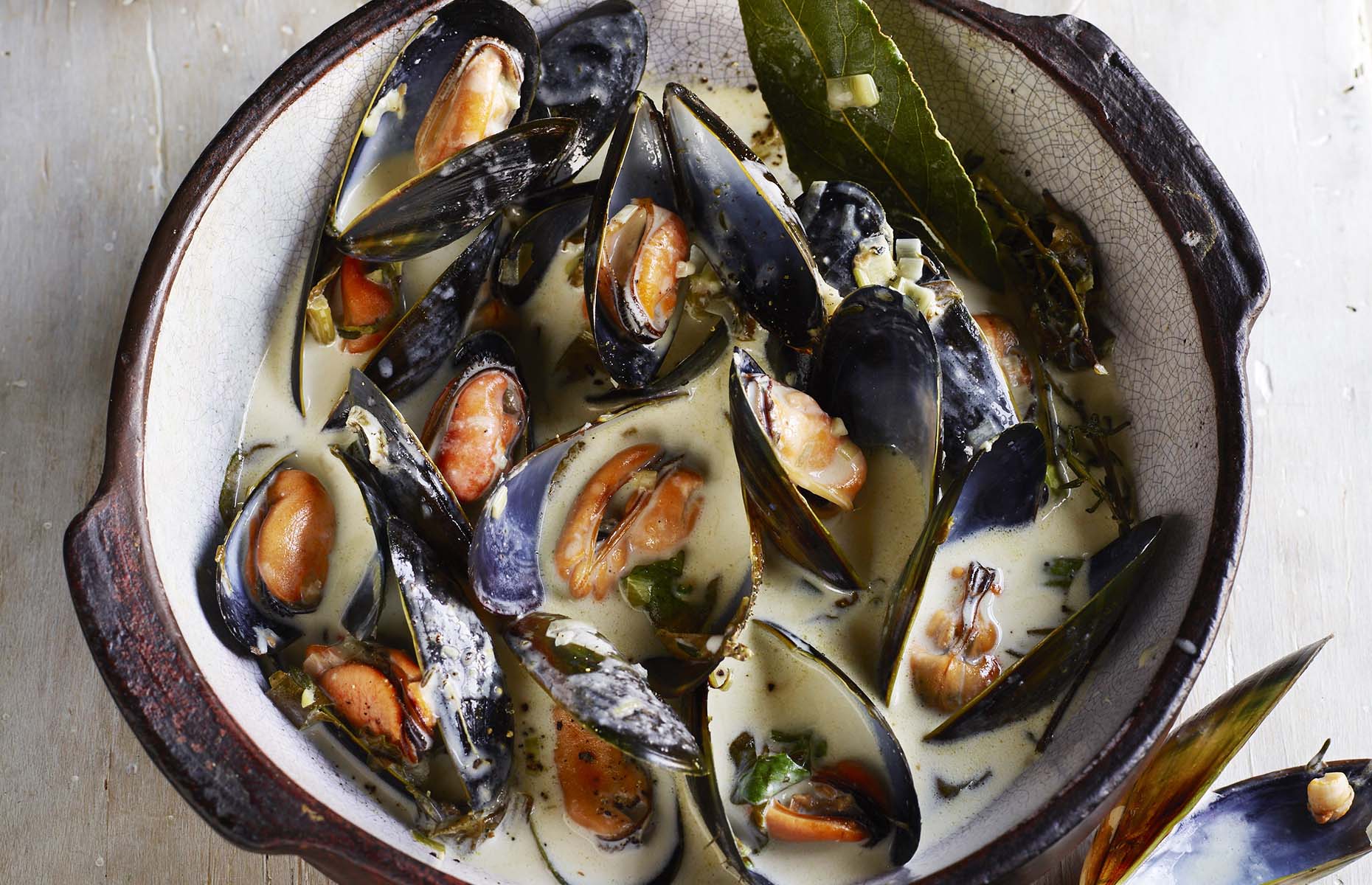 Rick Stein at Home/James Murphy
READ MORE: Rick Stein's Cornish mussels with cider recipe
What's a food memory that always brings you joy?
I have lots but I think it's moments when I've had particularly wonderful meals. What I love is when you're not expecting anything from a meal and then it suddenly becomes this memorable experience.
I have a fish curry recipe in the book from when we were filming in India. We were in Mamallapuram in Tamil Nadu and we thought we'd get some lunch on the beach. I can still remember the slightly oily flavour of the exquisite snapper. It was an astonishing mixture of very fresh curry spices, curry leaves and this beautiful fish. I love the incongruity of thinking this is just a very ordinary beach with cattle wandering up and down and Kashmiri traders selling trinkets to French tourists while we're having this sensational meal not realising that the beach had a temple at the end which is a UNESCO World Heritage Site.
But memorable moments can also happen at home. We had some Australian friends over and they have two young kids. I had some Cornish lobsters from Padstow for the occasion and I'd put them in the fridge still alive and the little boy, who was about four at the time, opened the fridge with these live lobsters staring back at him. I'll always remember that.
READ MORE: Rick Stein's chicken and prawn stir-fry recipe
What's the best thing about Cornwall and Cornish food for you?
We've just done another series on Cornwall going out in January and I think we're very blessed being on the Gulf Stream so we just get this relatively mild weather all year-round. This means the water is a bit warmer so we have a really good variety of seafood, both fish and shellfish, but also the grass is very special because of the mild winters so there's great cream and meat.
Filming here has been quite a joy, because it's all positive and there seems to be great optimism about Cornwall. In the latest series, we had a bit of a question mark about Cornish charcuterie, but we went to a place called the Cornish Charcuterie Company and they just get it. Their charcuterie is made from their own pigs and they understand the right conditions for curing salami and sausages. They're producing the sort of salami and coppa that you'd expect to eat in Italy.
We also got to film with some young people who gather all kinds of edible seaweed and are all incredibly enthusiastic about it. We met some very good cheese makers, particularly a Dutch family who make Cornish Gouda. It's a great county for food and making food and drink films.
How does it feel now that things are slowly getting back to normal?
It's been quite tough, certainly from a business point of view. We were lucky last summer that we could open from the beginning of July till the first lockdown in autumn but this year we've been incredibly busy. I go swimming most days and I have to walk across the quay which is always really, really busy. But I quite enjoy it because there's people on holiday having a nice time and the weather's been really special. Some people say it's terrible in July and August because the place is overrun, but I quite like it.
Where would you like to go next?
I'd like to go to Italy to some lesser-known parts of the country. Just before the very first lockdown me and Sas went to Trieste and it's such a beautiful city but no one really goes there. So I'd like to go somewhere like Abruzzo that's not as popular as Tuscany or Umbria. I just want to get back to enjoying Italian cuisine in Italy.
READ MORE: Rick Stein's Vietnamese chicken salad recipe
Lead image: James Ram
Be the first to comment
Do you want to comment on this article? You need to be signed in for this feature