What is harissa and how should you use it?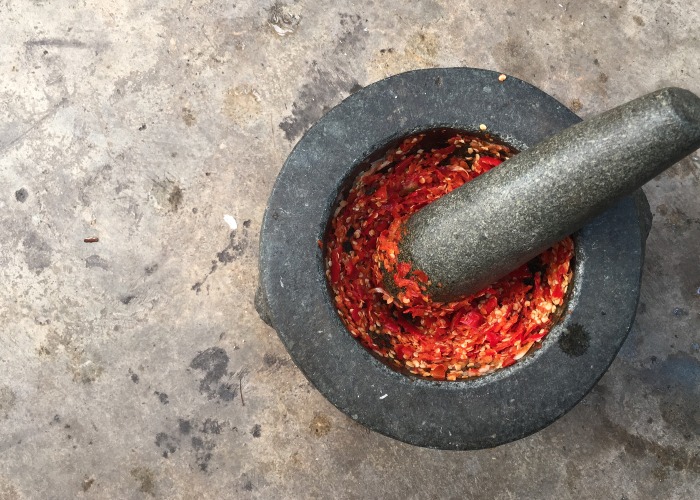 We take a look at one of the world's most popular chilli pastes and how it can jazz up everyday dishes
If you like your food spicy, you'll almost certainly love harissa, a hot pepper chilli paste. It's got a deeper flavour than just chilli – you get a spicy hit backed by garlic and lemon. Sometimes it's sweet and smoky. It can be blow-your-head-off hot but it takes its time, and tends to be earthier than fresh chilli or flakes.
The most common peppers used for the paste are roasted red peppers, baklouti pepper and serrano peppers. Some versions are heavy on the garlic, others are more generous with cumin. You'll also find rose harissa which has a subtle sweet and fragrant flavour from rose petals. You may even find a paste that's got a whack of fresh mint in it.
Here's the lowdown on what exactly harissa is and how you should be using it.
READ MORE: Make your own chilli oil
Where does harissa come from?
Harissa originates from North Africa and while every region has its own variation and take on the paste, it's particularly associated with Tunisia.
The Spanish occupation of Tunisia in the 16th century is thought to have begun the spread of its influence around the world. Today, it's estimated that a quarter of the world's population eat harissa in any single day.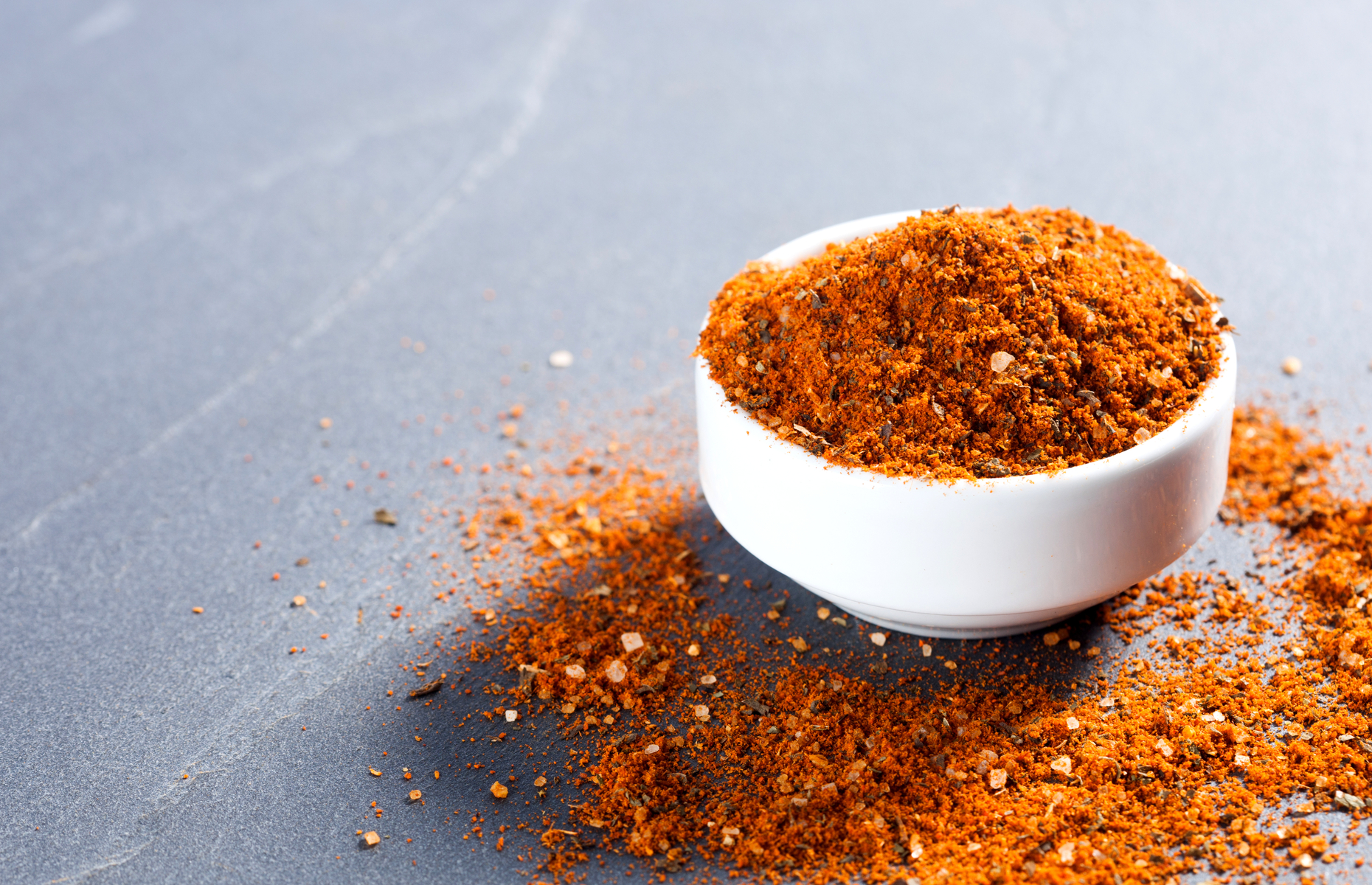 avs/Shutterstock
Where to buy harissa paste
Harissa is most commonly sold in jars which you should find in the supermarket spice aisle. You'll sometimes see it in tins and tubes as well.
Want to get busy in the kitchen? You can also buy harissa powder, which is ground chillies, spices and herbs without any oil, so it lasts for longer. You can use it as seasoning, or add oil and garlic to form a harissa paste.
READ MORE: What are capers and how do you cook with them?
How to make harissa paste
If you want to use the powder, just mix it with oil and garlic (and rosewater if you prefer a sweeter, more delicate spice hit). If you're really into your chillies, start from scratch with a mix of dried chillies, salt and oil.
The best thing about making your own harissa is that once you've nailed the basics, you can mix and match spices to create your own blend, depending on your preference and what you have in the cupboard.
Some recipes call for coriander, paprika or cumin. Others suggest caraway seeds or even mint. It's totally up to you.
Whizz everything in a food processor until you've formed a paste and adjust to taste as you go. You can use it straight away but as with most spicy pastes, it's best if you can leave it in the fridge overnight to allow the flavours to develop. It'll keep refrigerated for a couple of weeks.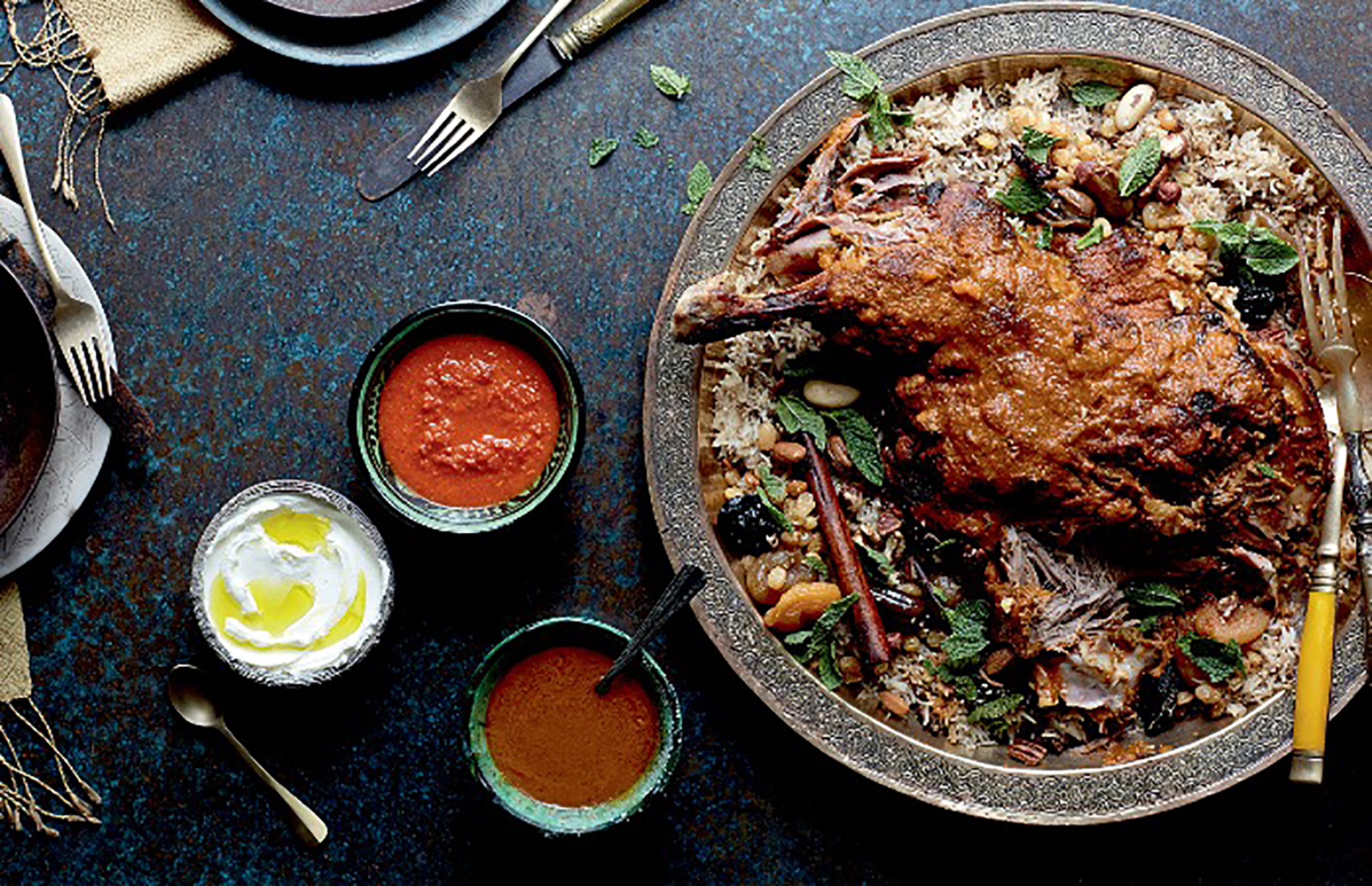 HQ/loveFOOD
What should I cook with harissa?
The versatility of harissa is one of the best things about it. Just a smidge will give your dinner a lift. Add a little to a basic tomato sauce, or use it to pep up a chicken breast or piece of fish. You can also let it really dominate the dish – it's historically used as a flavouring for couscous – and is especially good if you like the flavour of chilli but want something more complex.
Get the recipe for harissa and lemon-baked fish with cous cous here
Fire is harissa's friend so the barbecue is another good place to start. Burgers work well: try harissa-spiced lamb patties, tempered by a cooling raita. A spoonful is delicious with breadcrumbed chicken burgers and even better in the marinade for grilled prawns.
READ MORE: What are anchovies?
Its flavour deepens as it cooks so low and slow dishes are perfect. Use it as a spice rub before slow-cooking a leg of lamb to have with flatbreads or follow this recipe for Lebanese-style lamb and serve it on the side with the finished dish. It works wonders in this slow-cooked chicken dish too.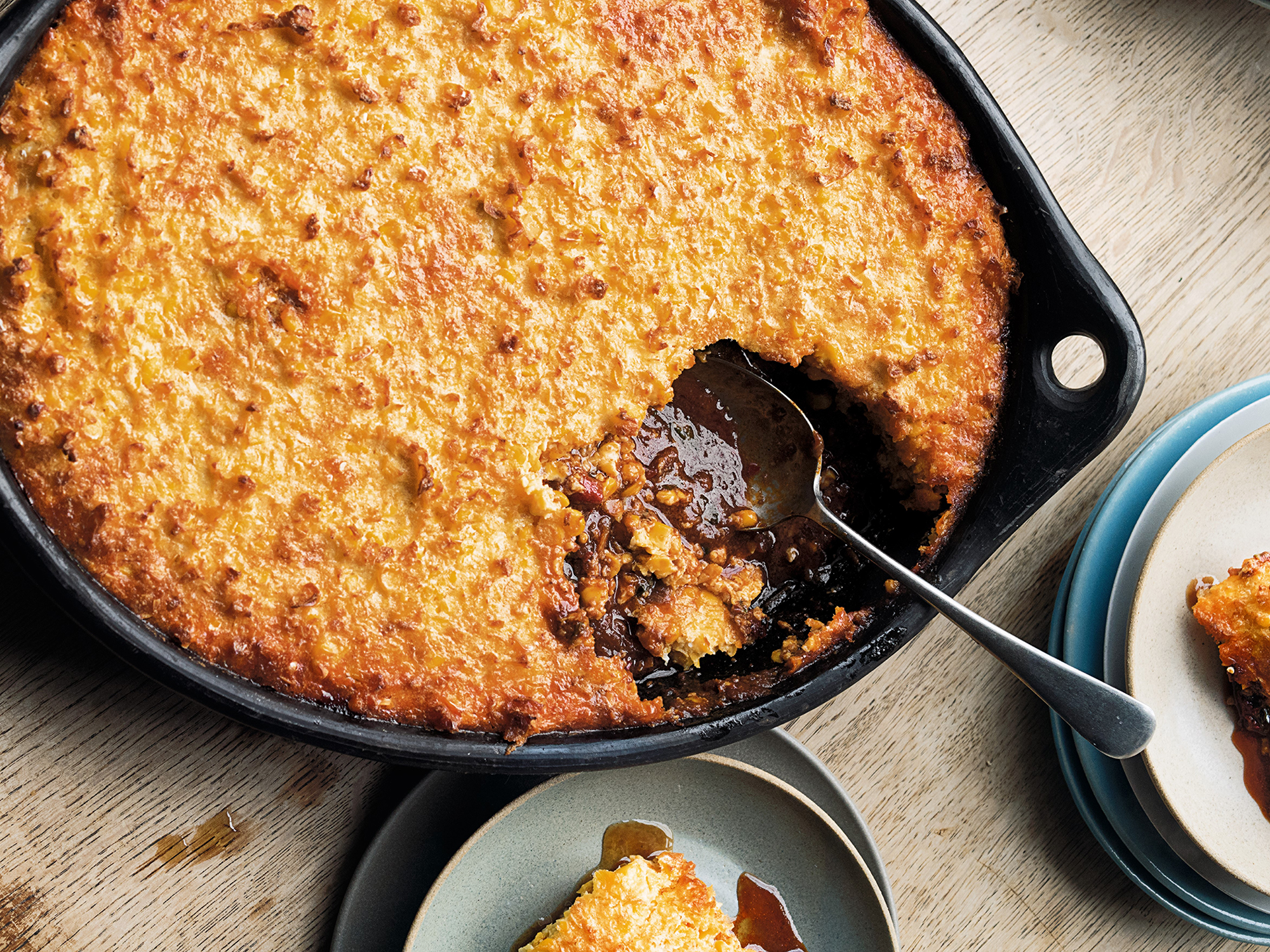 Jonathan Lovekin/Ebury Press
You can also use it to make an incredible herb and squash dip, best served with strips of toasted pitta bread.
Vegetarian? Spice up aubergine and wrap it in kataifi pastry (the thin, crispy Turkish pastry that looks like noodles) or wow with a beautiful summer vegetable and mozzarella stack, layered with harissa-spiked avocado cream.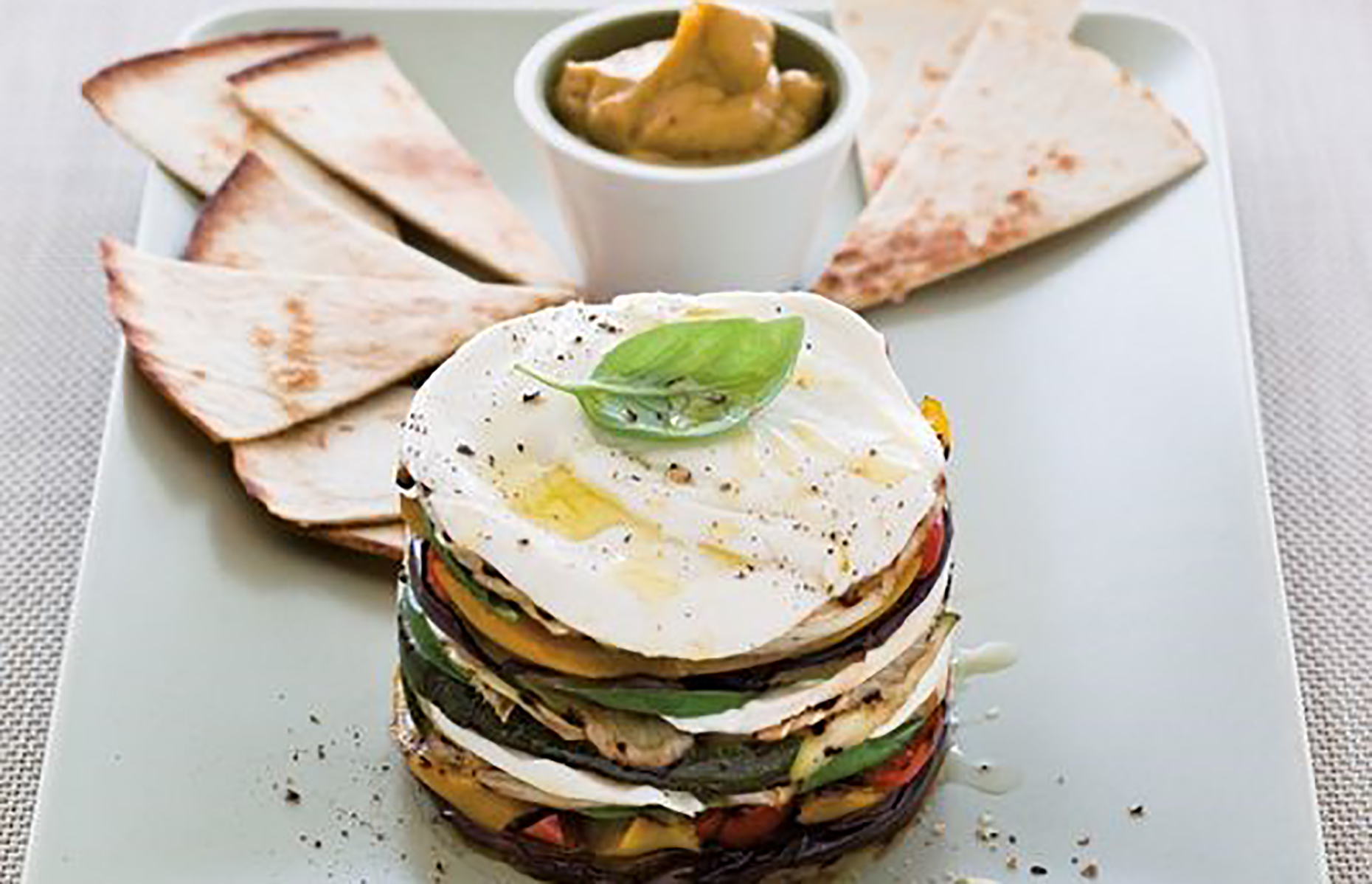 Nicola Graimes/loveFOOD
Lead image: Kietichai charoentrirat/Shutterstock
Be the first to comment
Do you want to comment on this article? You need to be signed in for this feature