How to cook with lemongrass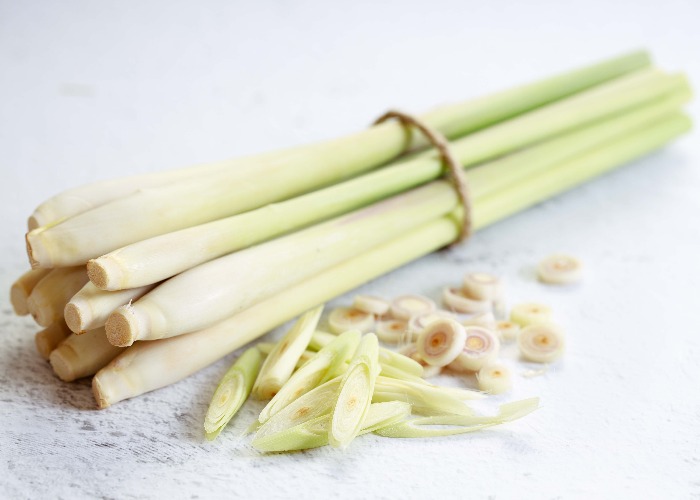 From buying and storing to prepping and cooking, this is all you need to know about lemongrass.
As it's become more widely available, found on most supermarket shelves next to other aromatics like ginger, garlic and galangal, lemongrass is no stranger to most of us. But to those with little experience of preparing recipes with lemongrass, it can be an intimidating ingredient.
We take a look at how to unlock the incredibly fragrant flavour lemongrass can bring to a dish, how to make sure you're buying the best-quality product and our best-ever recipes to inspire you to try cooking with lemongrass.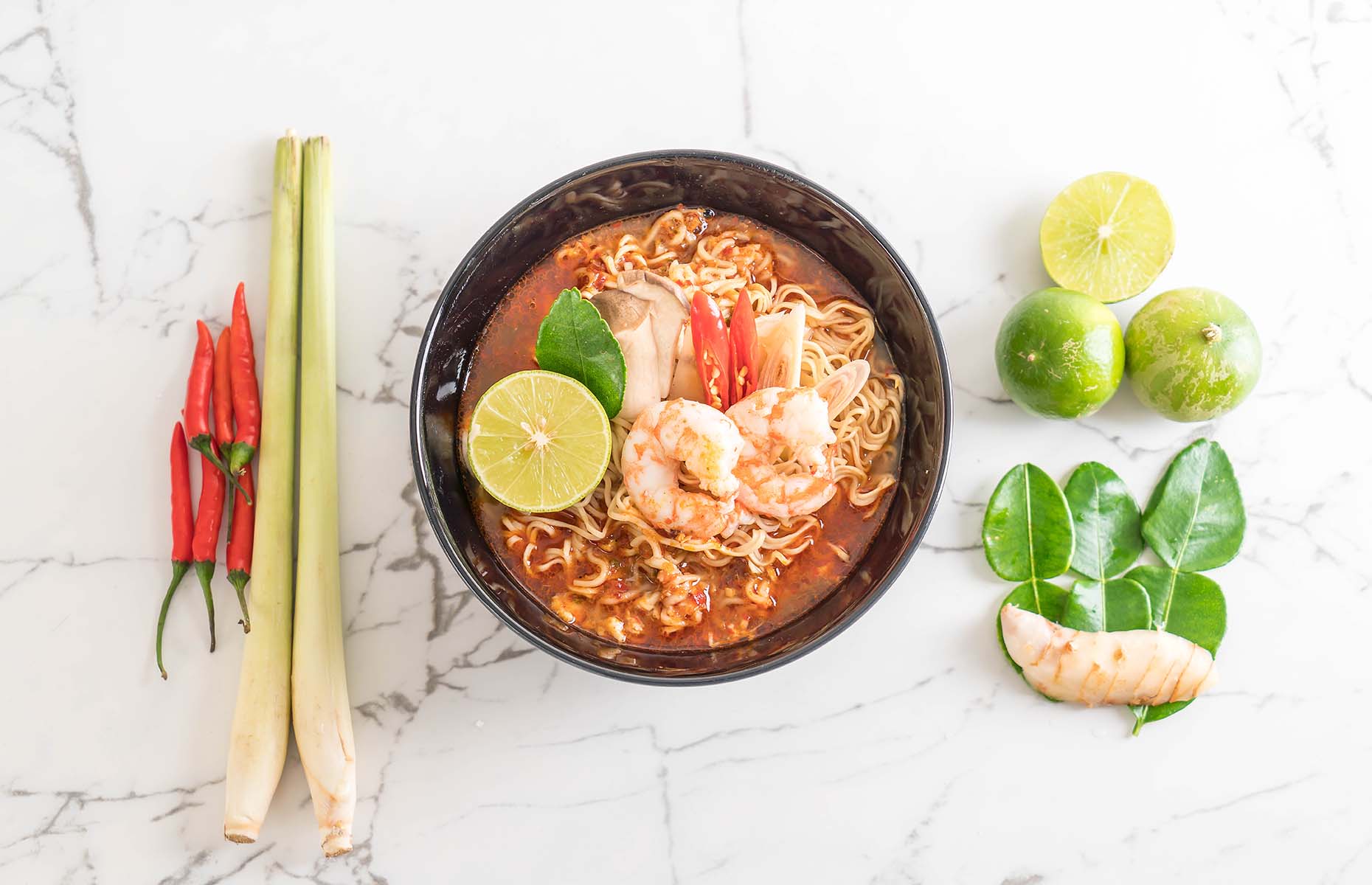 gowithstock/Shutterstock
What is lemongrass?
A perennial plant native to tropical climates, most notably Southeast Asia, lemongrass is a tall grass with a citrusy smell. In cooking, just the stalk of the plant is used and it can come in fresh, dried or powdered forms.
Most commonly used in Thai cooking but also found in dishes from Indonesia, Sri Lanka, the Philippines, Vietnam and India, fresh lemongrass imparts bright and zingy flavours that are reminiscent of lemon with hints of ginger. Some stalks can often have floral or minty notes too.
Lemongrass is most commonly added to curry pastes and salads, used to infuse soups, stocks and tea, and, in modern cooking, it's often found in frozen treats, desserts and cocktails.
Citronella oil, an essential oil used to make mosquito-repellent candles, comes from the leaves and the stems of another lemongrass species while in Ayurvedic cooking it's said to aid digestion and blood circulation.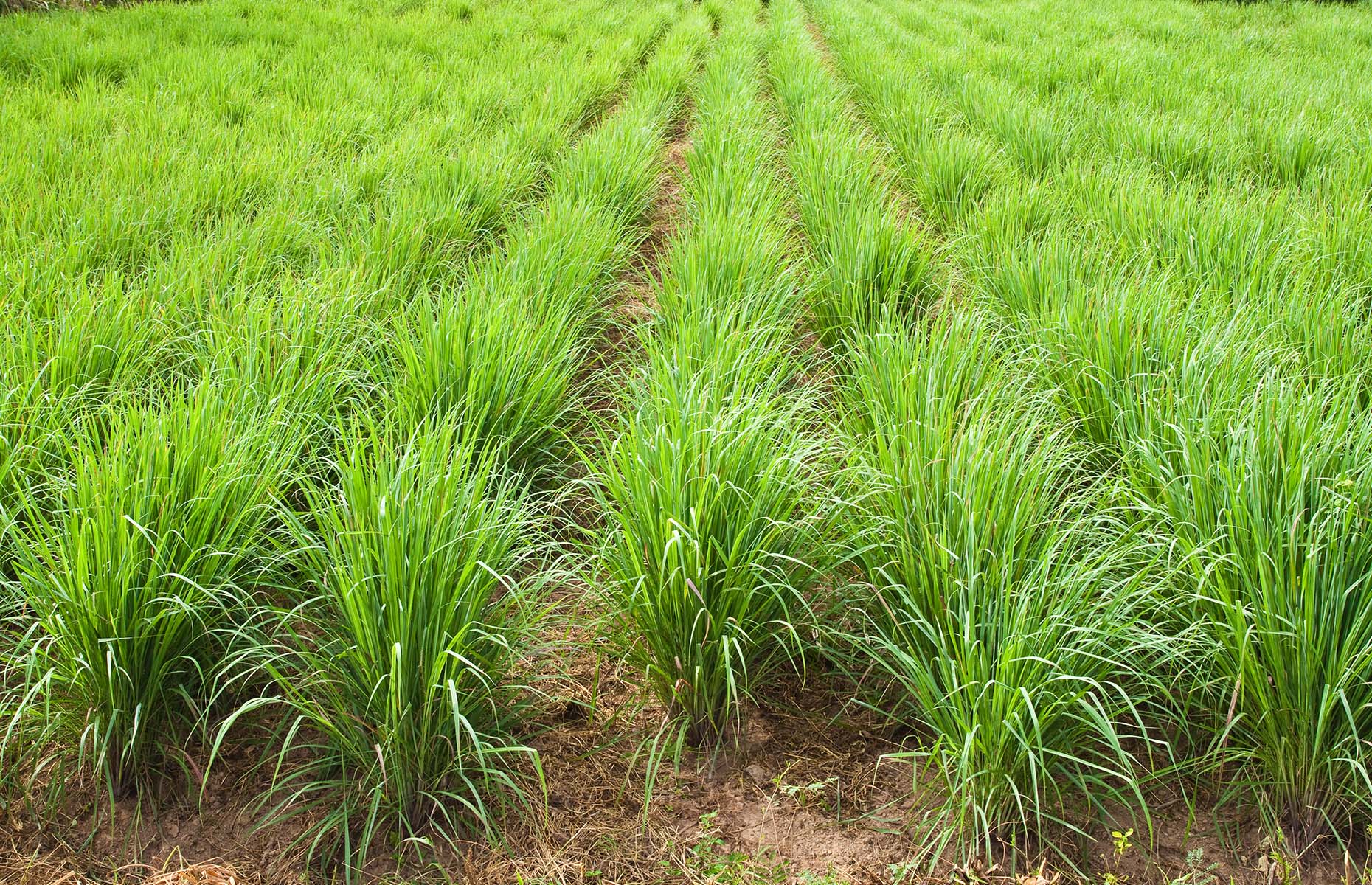 satit_srihin/Shutterstock
READ MORE: The world's tastiest curry recipes
How to choose and prep lemongrass?
Colour is one of the most important clues when it comes to buying the best-quality lemongrass. Saiphin Moore, chef and founder of Rosa's Thai Cafe, says to look for plump stalks that are light green in colour and avoid ones that are yellow or brown and have dried-out tips. "Frozen lemongrass can be a great alternative too," she says. "Just make sure you only defrost what you need to avoid wastage."
If slicing, it's most important to remove the two outer layers as they are tough and unpleasant to eat (Saiphin suggests saving these for infusing tea), and only use the softer and meatier middle section. You'll also want to remove the tough root section, which Saiphin says is about the length of a knuckle.
When you start slicing the stalk, you'll see purple rings inside – an indication the stalk is fresh and ready to use. Note that lemongrass is very fibrous and a little stringy so make sure to cut it rather finely, or, if cooking, let it soften adequately.
READ MORE: How to prep and cook cauliflower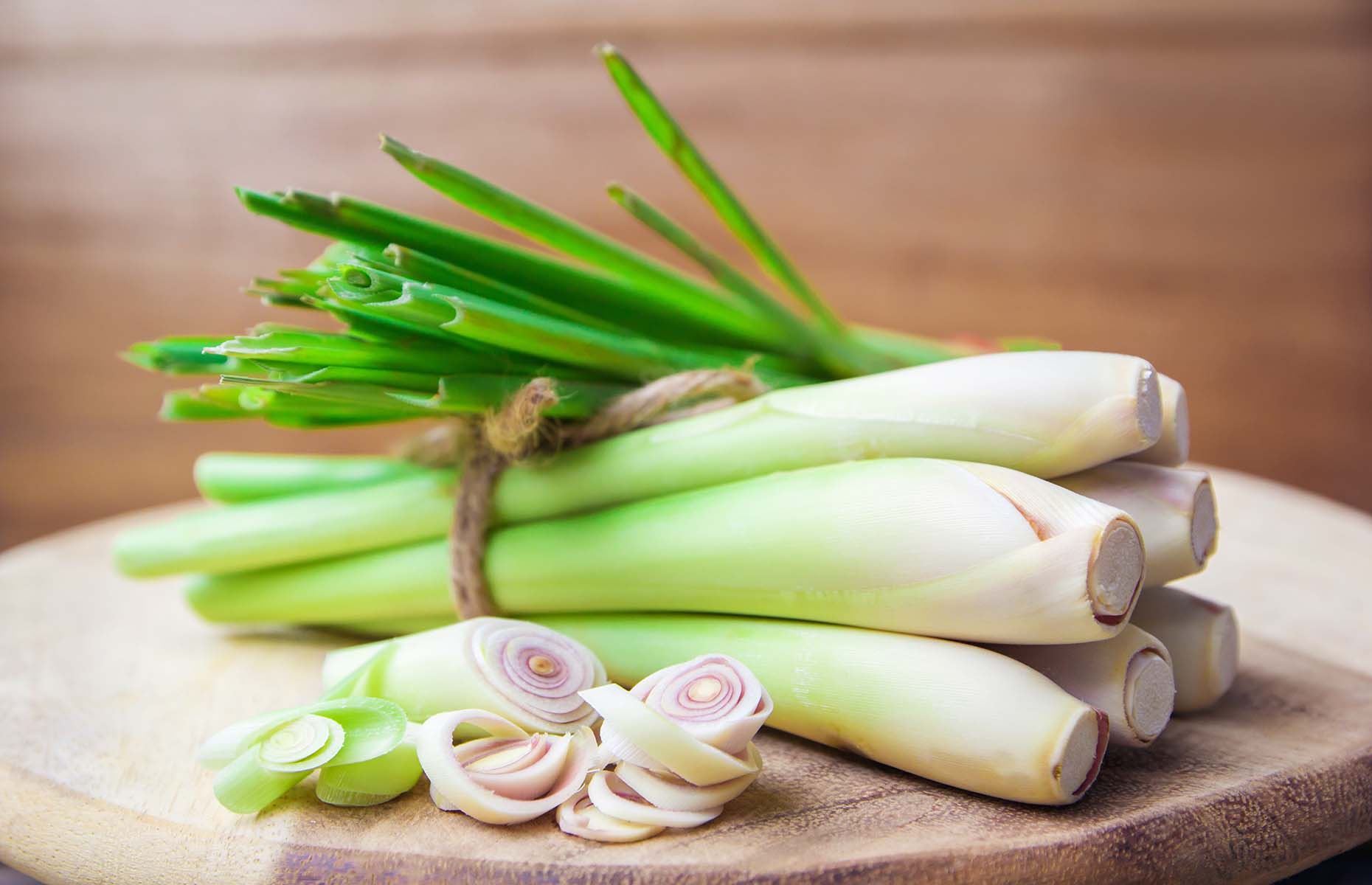 NUM LPPHOTO/Shutterstock
"For soups, you can just bruise the middle section and put the whole thing in, or cut diagonally to create two-inch-thin slices," Saiphin advises. For the former, flip your knife upside down so the blade faces the ceiling and bash the lemongrass stalk a few times with the blunt edge.
Lemongrass is available throughout the year and will retain its freshness for up to two weeks if stored wrapped in a paper towel in the fridge.
READ MORE: 11 secret ingredients to transform your cooking
What to cook with lemongrass?
Lemongrass can be eaten both raw and cooked, used to infuse dishes like soups and curries, and it's also at the heart of most Thai curry pastes.
Spicy soups where lemongrass is used to balance out the heat are the most common dish to make and Saiphin loves cooking and eating them all year round. "Lemongrass, combined with galangal and makrut lime leaves makes the perfect trio for classic tom yum or tom hka soups," she says.
Lemongrass is also a key ingredient in typical Thai curry pastes like red, green and massaman. It also goes extremely well with fish and poultry, while Saiphin also uses it to flavour marinades for braised beef or pork.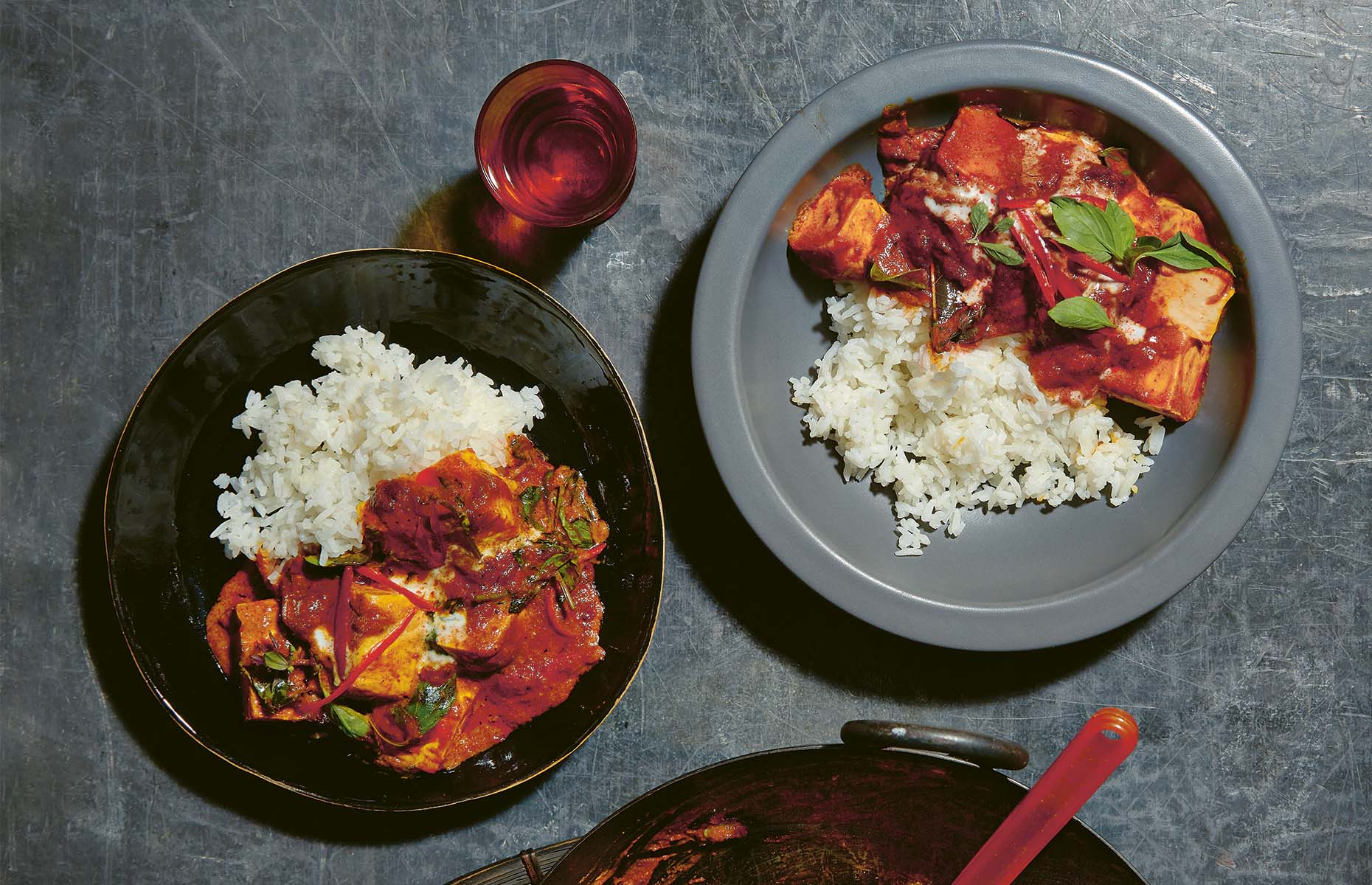 Rosa's Thai Café: The Vegetarian Cookbook/Mitchell Beazley
READ MORE: A complete guide to tofu
Best recipes with lemongrass
Start with easier recipes, like soup, where lemongrass is either used whole to infuse or finely sliced. A traditional Thai tom yum is a good start or give chicken noodle soup a Thai twist. This slow-cooker take on a Vietnamese pho is also a winner.
When you've mastered soups, it's time to try making your own curry paste to better understand the flavour profile lemongrass brings – this tofu massaman curry is brilliant or try panang curry, which is one of the most popular in Thailand.
In another Thai recipe that features a peanutty sauce reminiscent of satay, lemongrass is just bruised and used to infuse the rich curry sauce while in this Sri Lankan cashew curry it's added thinly sliced. Finally, follow Saiphin's advice and try it in rempah – a complex spice paste used to flavour slowly-braised beef rendang.
READ MORE: Our best ideas for cooking with halloumi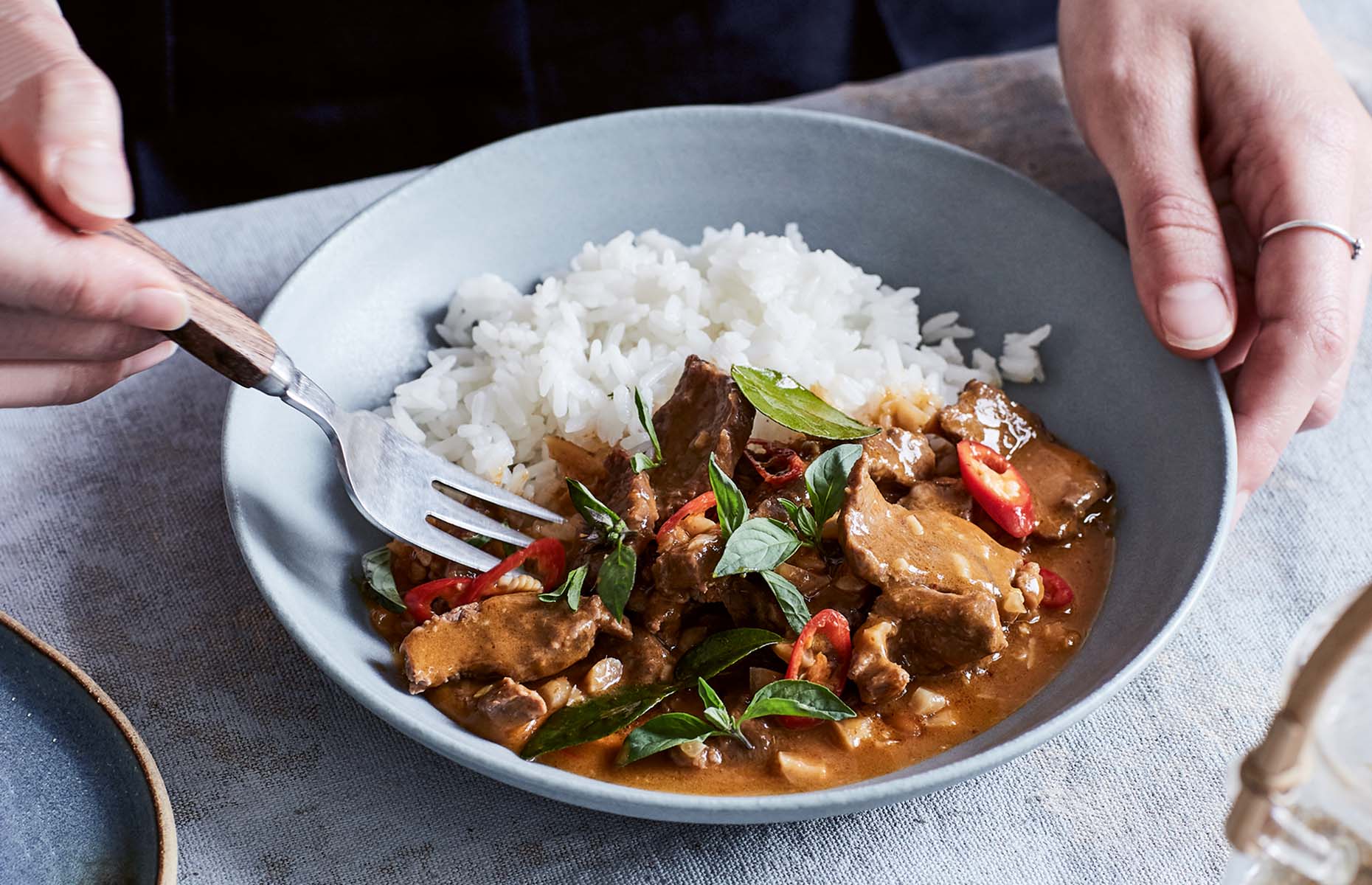 One Pot Feeds All/Kyle Books
And when lemongrass and its wonderful aromatic qualities are no longer a stranger, try experimenting with fish and seafood dishes. We love these spicy and zingy crab cakes with lemongrass or pair it with mackerel for a tasty Vietnamese báhn mì. For something totally modern, surprise your dinner party guests with a refreshing lemongrass lemonade – the stalks are roughly chopped and heated to extract the flavour, then mixed with coconut sugar, lime peel and juice, and left to cool.
Lead image: SherSor/Shutterstock
Be the first to comment
Do you want to comment on this article? You need to be signed in for this feature