How to cook with cauliflower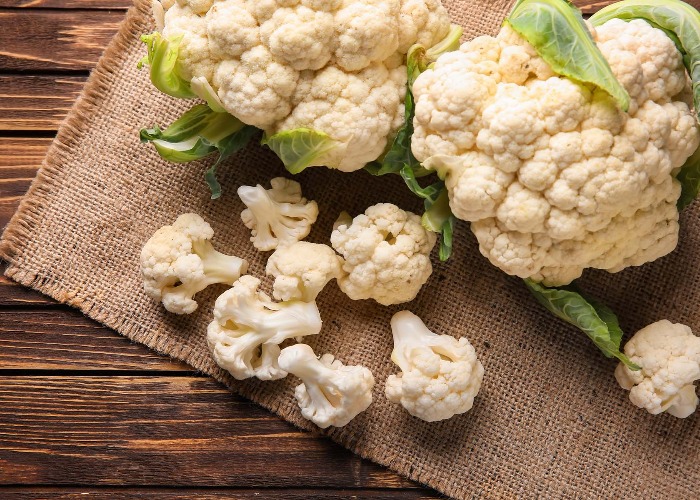 Make the most of this humble brassica with our top tips on how to buy and prepare it, plus our top cauliflower recipes.
A common ingredient found in kitchens nearly everywhere in the world, cauliflower is one of those vegetables that's never quite the star of the show, but it should be. Incredibly versatile and nutritious yet inexpensive, there's lots you can do with it, if you know how. Here are our best tips on how to cook with cauliflower.
Where does cauliflower come from?
A highly modified type of cabbage that belongs to the mustard family, or brassicas, cauliflower's origins can be traced back to Roman times when Pliny the Elder described an early version of this plant in his encyclopaedia Natural History.
In the Middle Ages, cauliflower was most closely associated with Cyprus, from where it spread to France and Italy. But it wasn't until the time of Louis XIV that cauliflower became a common addition to grand banquets and dining tables throughout Europe. The British took cauliflower seeds to India in 1822 and new varieties were developed to withstand different weather conditions.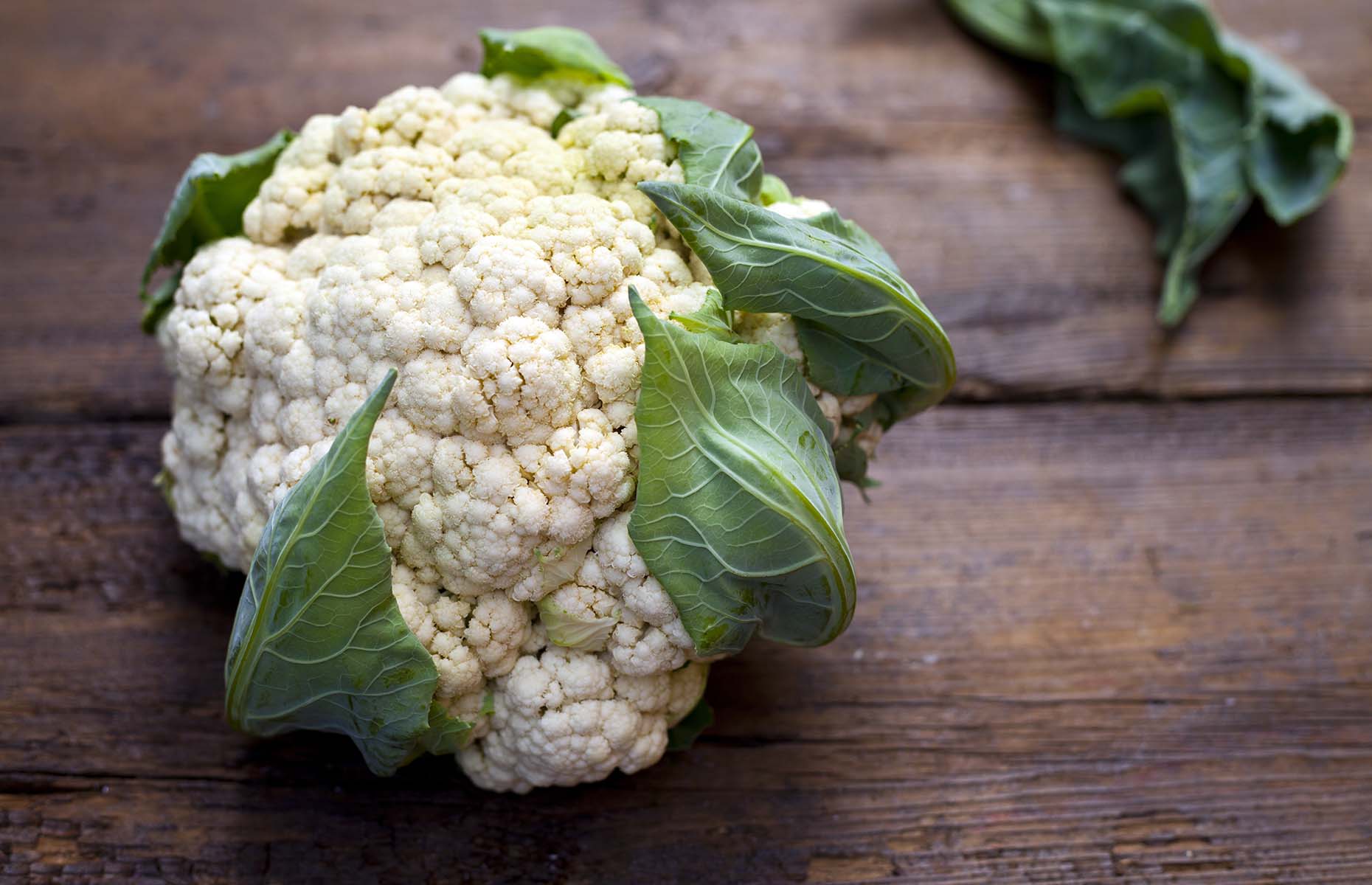 Magdanatka/Shutterstock
READ MORE: How to cook with artichokes
Nutritional benefits of cauliflower
Cauliflower should be a must in any healthy diet thanks to its excellent nutritional value. Certified nutritionist Jenna Hope says: "Cauliflower is rich in fibre and contains a number of micronutrients such as vitamin C, B vitamins and magnesium to name a few." These play a significant part in supporting our immune function and energy production, while magnesium "plays a role in over 600 processes in the body, including muscle and nerve relaxation and hormone production", according to Jenna.
Cauliflower is also low in calories and has a low carbohydrate content so can be used in a variety of low-carb meals. Jenna suggests mixing cauliflower rice into brown rice to increase the fibre content and up your vegetable intake. "Cauliflower is highly versatile so it can be used in a number of dishes such as cauliflower pizza and mash, or added to smoothies and bakes," Jenna says. To retain most of its nutritional value, Jenna advises steaming the florets.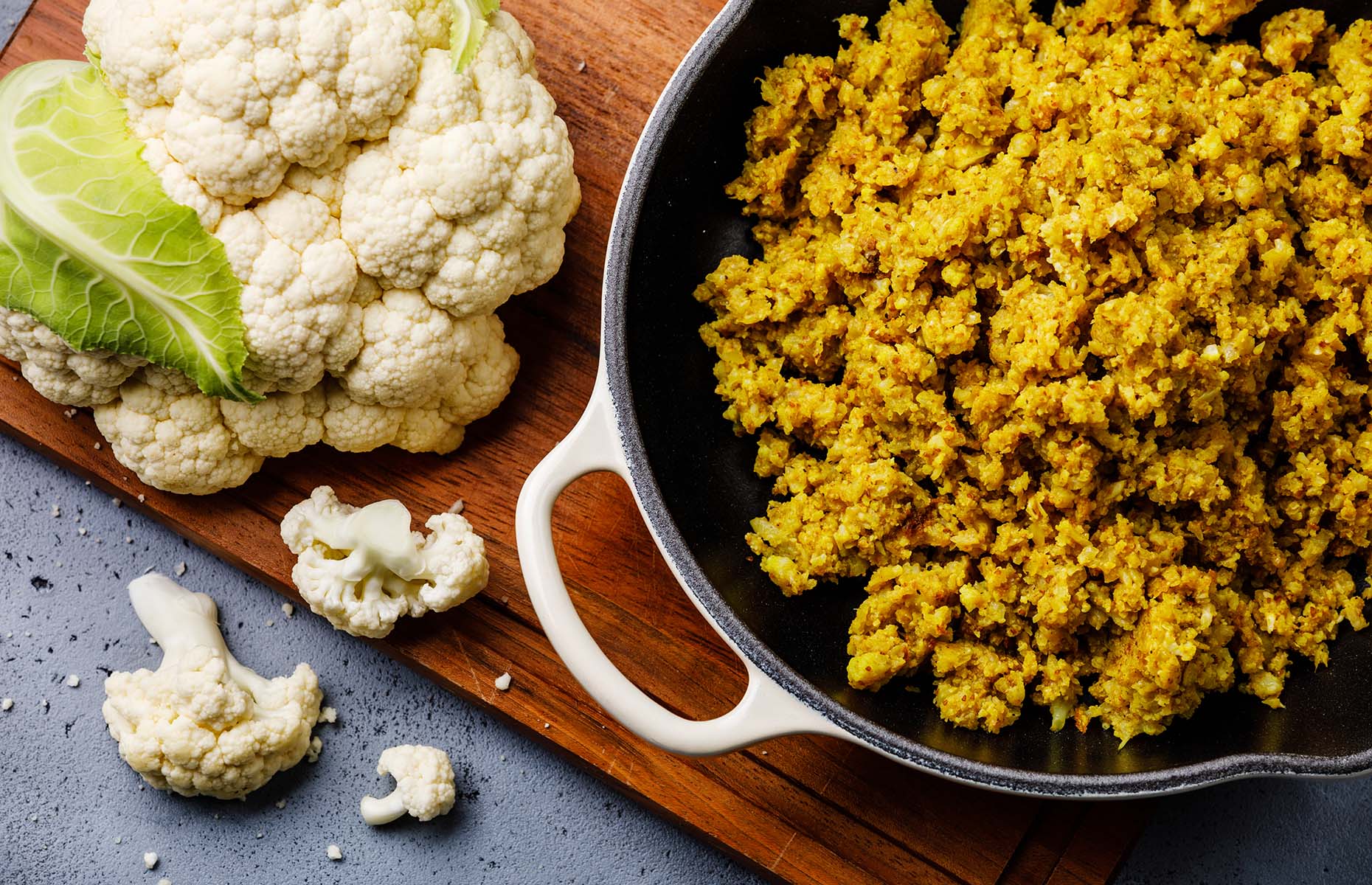 Natalia Lisovskaya/Shutterstock
If you enjoy a plant-based diet, Ramona Hazan, founder of plant-based products Ramona's Kitchen, suggests bulking your dishes up with cauliflower, or featuring it as the main component – for example cut into thick slices to use in place of a steak. It's an ingredient that can be used in many different cuisines so Ramona advises mixing up your meals to keep them exciting without incorporating any meat.
READ MORE: 24 easy food swaps to help you eat healthier
How to choose and prep cauliflower
Cauliflower's white, sturdy florets are ideally suited to many different types of cooking. When choosing cauliflower, go for a head that's bright and white with no discolouration and has leaves that are still firm and green. Check the base too – the whiter it is, the more recently it's been picked. At home, store in the fridge and use within a week.
Typically, most cauliflowers are white, but you can also find orange and purple varieties as well as Romanesco cauliflower. This unique-looking vegetable is easily recognisable thanks to its green, pointy florets. It has a sweeter flavour than white cauliflower too.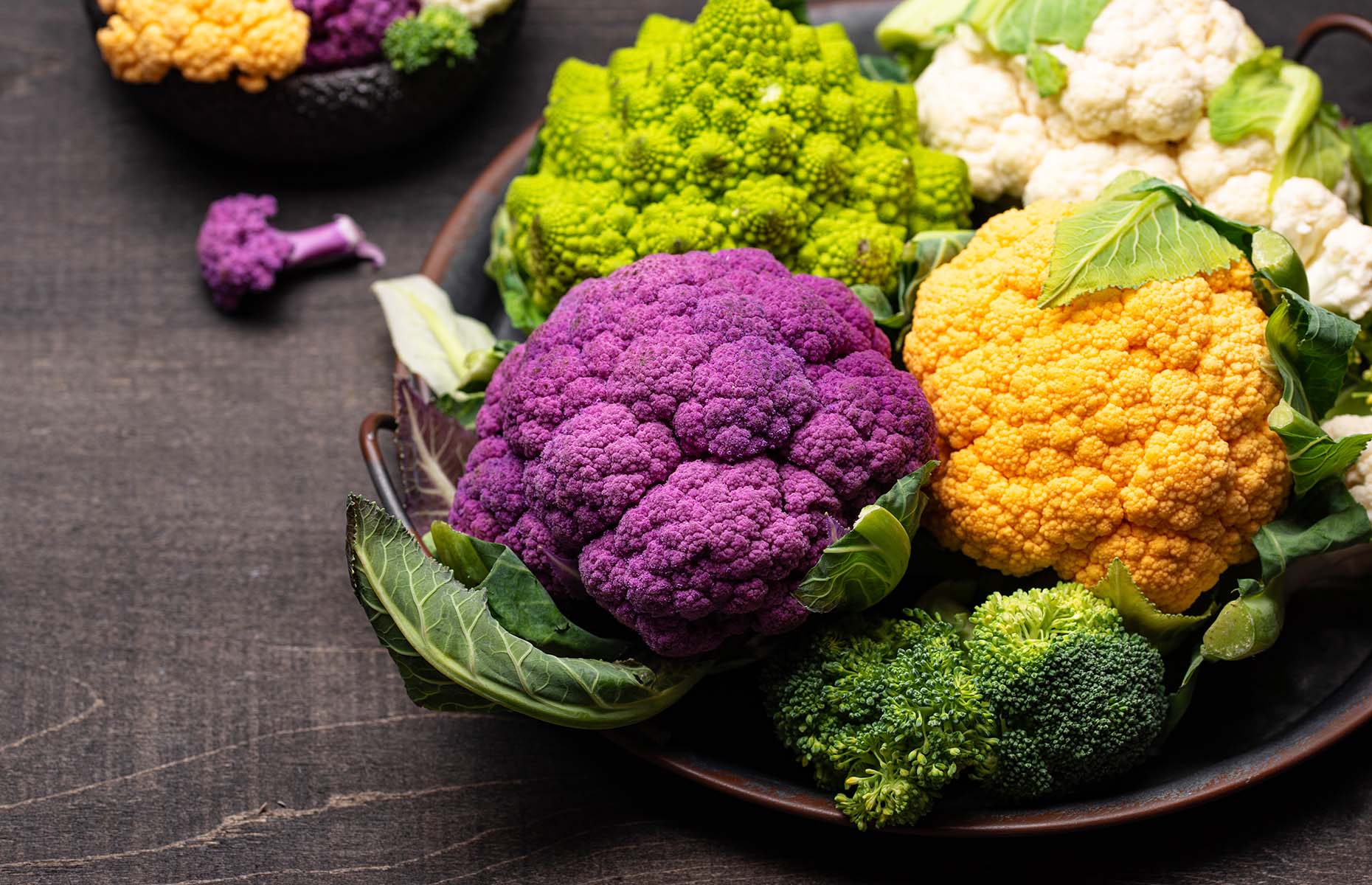 Yulia Furman/Shutterstock
When it comes to preparing cauliflower heads, it largely depends on how you're going to use it. "Cauliflower is such a versatile vegetable that can be cooked in many different ways, either as part of a sauce, a side or even the main part of your dish," says Ramona, "I enjoy roasting cauliflower with olive oil and salt and pepper. Then I generously drizzle the florets with my tahini sauce and finish with some pomegranate seeds sprinkled on top."
The whole head can also be shaved raw in salad or grated to make cauliflower rice. Jenna advises to hold on to the leaves as well – not only are they edible, they're actually delicious and rich in vitamin K. Plus, it reduces food waste too.
Cauliflower on its own can often look pale and unappetising so Ramona suggests thinking about how you'll add colour and flavour to make it stand out. "You can create a beautiful red marble effect by combining a little saffron mixed with water and drizzling over the cauliflower," Ramona says. "Make it look even more exciting by topping your dish with toasted sesame seeds or dried fruit like currants to add more texture and another flavour to the dish."
READ MORE: 20 foods to boost your immune system
What to cook with cauliflower
There are two obvious classics that we all know and love – cauliflower cheese and cauliflower soup. Jazz up the latter by serving it tasty cheese twirls, while the former can be upgraded in myriad ways.
Cauliflower is excellent both when roasted and baked so you could add a comforting white bean twist to your cauliflower cheese, elevate it with smoked cheese in a gratin or mash together two classics in the ultimate macaroni and cauliflower cheese dish.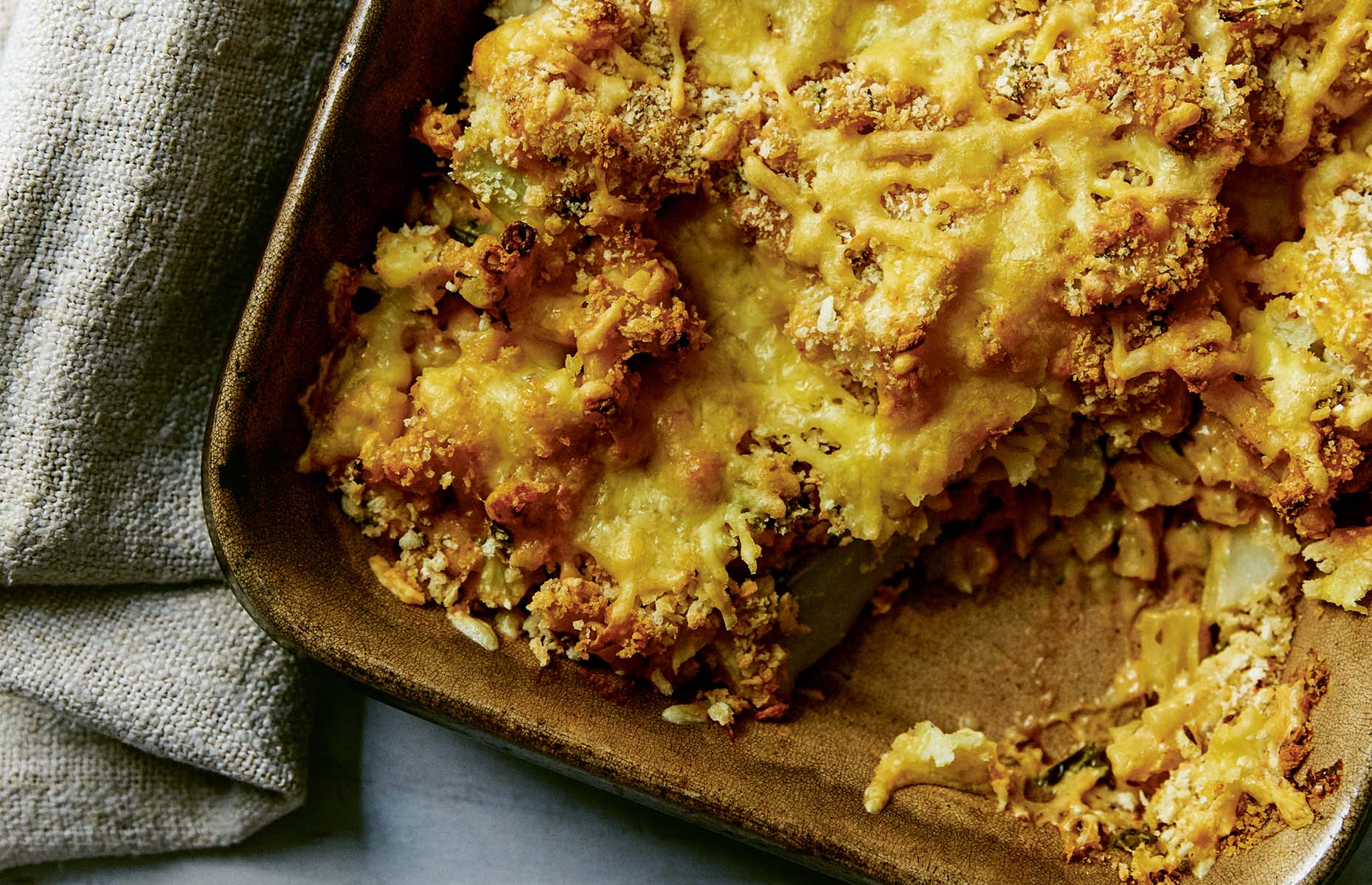 Simple Spice Vegetarian/Mitchell Beazley
When it comes to a vegetarian and vegan diet, cauliflower is a top ingredient to use thanks to its nutritional value and its meaty texture that can stand up to big flavours. A veggie traybake with harissa-flavoured cauliflower, served with couscous and yogurt, is easy to make, tastes great and is super healthy, while a whole roasted cauliflower is a brilliant meat-free showstopper. It also works well in vegetarian and vegan curries, like this cauliflower dhansak or the classic Indian dish aloo ghobi.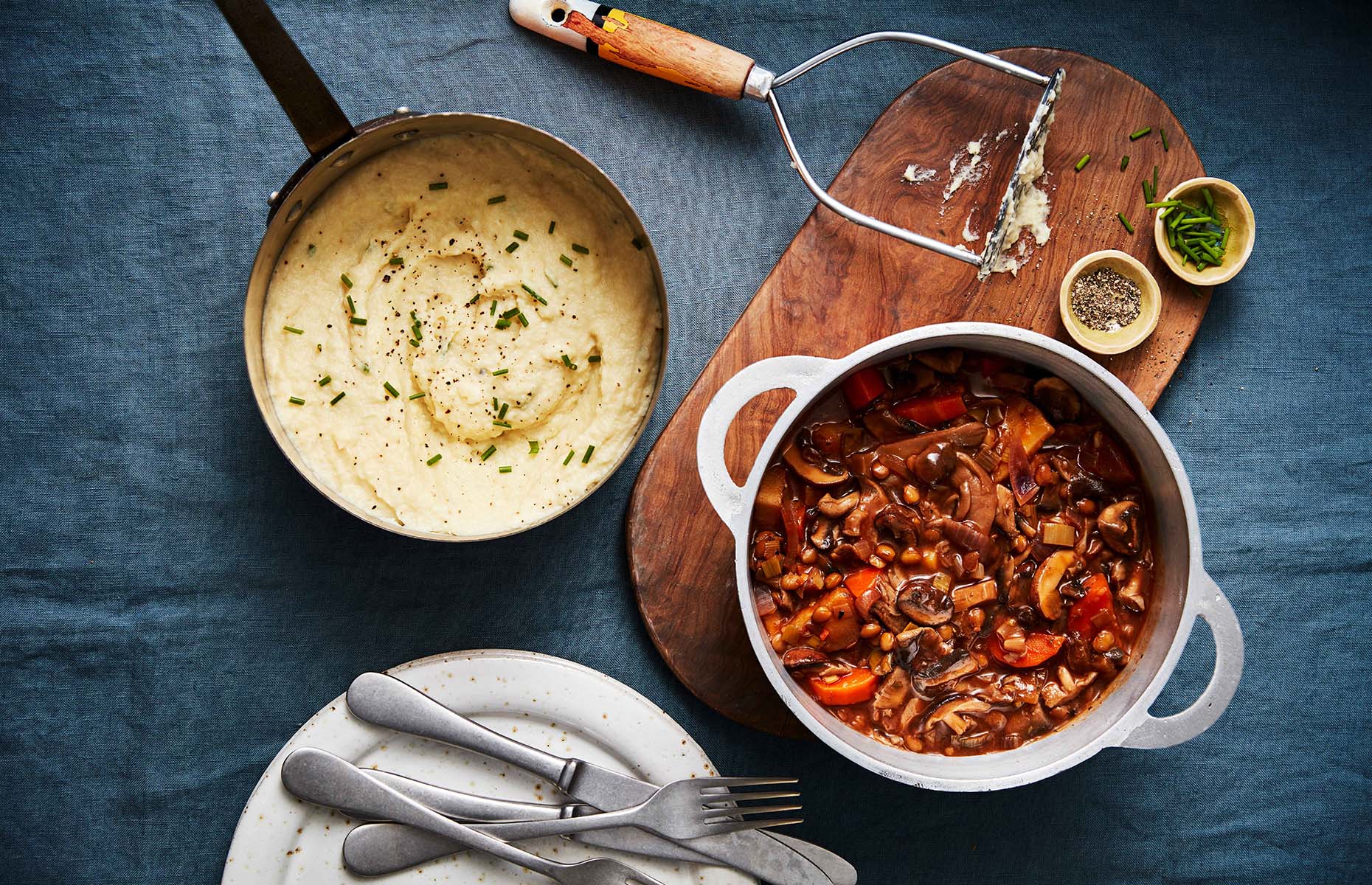 Great British Vegan/White Lion Publishing
When it comes to sides, cauliflower is excellent when roasted with spices. For a lower-carb alternative, try cauliflower mash instead of potato – you'll barely know the difference. You can also blitz the florets in a food processor to turn into cauliflower rice or just stir through rice.
Don't forget that cauliflower can also be pickled, ground down to make a low-carb pizza base, shaved or crumbled raw in salads, or made into these irresistible sticky snacking bites.
Be the first to comment
Do you want to comment on this article? You need to be signed in for this feature