How to make your own burgers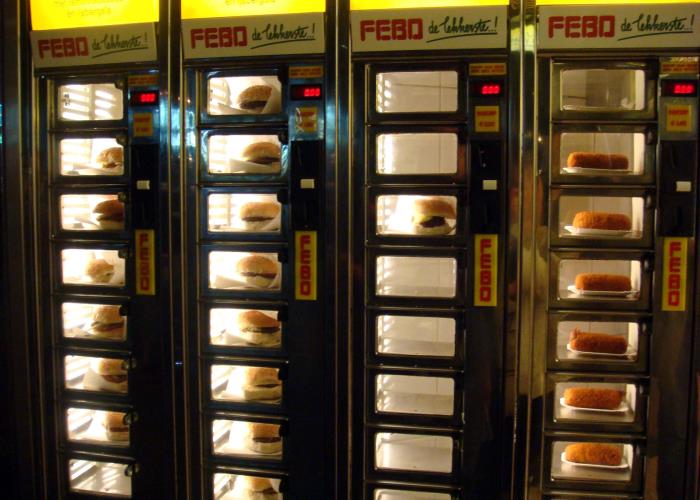 Don't buy ready-made burgers; make your own using our top tips.
Following the revelation that a sample of Tesco frozen burgers contained horse meat and DNA and pig DNA, and Iceland burgers contained horse DNA and pig DNA, you might be thinking about making your own instead.
Away from food provenance, the flavour of a home-made burger is actually something quite special. If you needed anymore persuading, just ask Delia Smith, who wrote in her 1993 Summer Collection that she prefers a 'genuine all-American Half-Pounder' to a plain grilled steak.
Before I could understand what makes the best burgers, I needed to get my head around the word hamburger. I don't know about you, but it has always confused me. Where are these burgers containing ham?
A quick delve into French cookery bible Larousse Gastronomique gave me the answer: the only meat in a Hamburger is beef. The name is an abbreviation of Hamburger steak, which is beef grilled in the style of the town of Hamburg in Germany. German immigrants introduced it to the US and the rest is history.
Taking Larousse as my starting point, a basic hamburger recipe contains minced beef, chopped onion, beaten egg, salt, pepper and parsley 'if liked'. Four hundred grams of beef (14oz) makes four burgers, which are fried or grilled until droplets of blood appear on the surface, meaning they are cooked.
Liked most dishes worth making, there is plenty of contention among chefs and cooks as to what makes the best burgers, but here are some top tips worth following.
Choose good meat and use beef with at least 10% fat
Your burger is only as good as the meat you make it with. For the best hamburger, both Delia and Nigel Slater recommend using chuck or blade (neck) steak. If you're 'feeling flush' Delia recommends rump.
Most of the experts agree meat should contain plenty of fat to keep the burgers moist while cooking. John Torode says a 'great burger' requires meat with 40% fat, Delia states it is vital that the meat contains 20% fat, and Nigel suggests at least 10%. Nigella meanwhile merrily tears up the rule book and goes for 5% 'extra lean' Aberdeen Angus. Her hamburger, however, deviates from the purist version with added buttermilk and caramelized onions; both guaranteed to combat dryness.
Don't over-process the meat
Whether you have bought ready-minced meat or steak to mince yourself, do not over process it or you will end up with a sticky paste and burger with a bouncy texture. If you are going for the real McCoy and have bought chuck steak, trim off gristle and sinewy bits, but keep the fat. Cut it into chunks and pulse in a food processor.
Be careful with the salt
Delia warns that if you add salt before cooking it will draw out the juices, drying the burger. She adds salt only after cooking, while Nigel Slater advises being frugal with it beforehand. If you can't bear the thought of an unseasoned burger, take the advice of John Torode, who suggests adding Chinese Oyster Sauce to the raw mix instead. (He uses two tablespoons of oyster sauce for 1.5kg of beef.)
Get the right thickness and chill well
Obviously, this is a matter of personal preference, but a thickness of 2cm should ensure a tender burger on the inside and nicely charred outside. If you chill your burgers well they are more likely to keep their shape.
Chop onions very fine or fry beforehand
If you use onion and don't follow this tip you run the risk of coming across chunks of raw onion in your burger. Nobody wants that. Frying the onion gently without colouring will also add sweetness, according to Jamie Oliver.
The ultimate purist's recipe – Nigel Slater
After much research I went for Nigel Slater's Hamburger recipe. Like Delia Smith, he keeps things simple and uses only minced beef, freshly milled black pepper, salt and a little oil, as well as a touch of butter for frying. For two people he suggests using 225g or 8oz of minced beef, 25g or 1oz of butter and one tablespoon of groundnut oil. He mixes the beef, pepper and a little salt, forms it into two burgers and fries in hot oil and butter untilil springy to the touch (three or four minutes in total if you like them rare).
More burger ideas
I like Jamie's addition of cumin, coriander, parmesan and mustard, as well as breadcrumbs and egg to bind and lighten the mixture. Also, Nigel describes it as 'pure heresy', but I like his idea of either adding two teaspoons chilli sauce, harissa or Indonesian Sambal Olek to the raw mix, or stuffing a walnut-sized lump of blue cheese into the middle of each. [Taken from Nigel Slater Real Fast Food.]
This is a classic lovefood article that has been updated
More burger recipes
Vintage cheddar cheese burgers recipe
Burger recipes
Vintage cheddar cheese burgers recipe
Be the first to comment
Do you want to comment on this article? You need to be signed in for this feature