The history of Easter eggs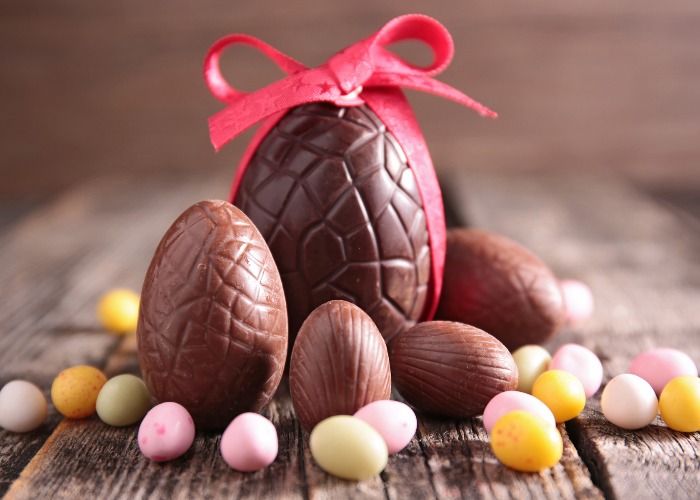 The giving of eggs at Easter is an age-old tradition. We explore the history of the classic chocolate gift.
Eastertime is traditionally all about new season lamb, spring greens, hot cross buns and, of course, Easter eggs.
The humble egg has been used by many cultures and religions throughout history as a symbol of new life and new beginnings. These days the Christian festival of Easter is when you're most likely to see them make an appearance.
READ MORE: Easter biscuit recipe
The first chocolate egg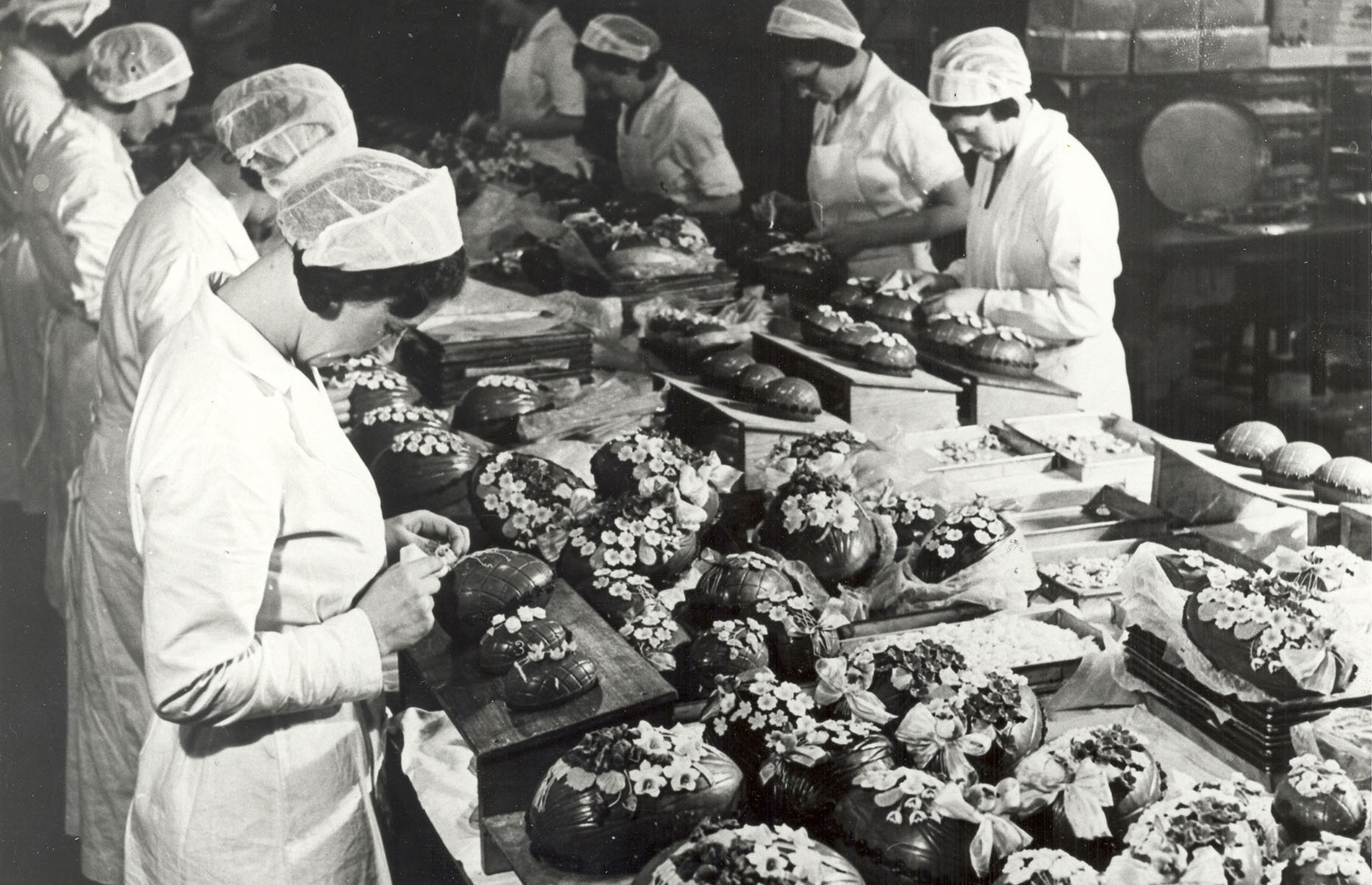 Image courtesy of Cadbury
JS Fry of Bristol made the first chocolate egg in the UK in 1873, with Cadbury launching its version two years later. Decorated by hand to suit Victorian tastes, these eggs were made from dark chocolate and would have been grainy and bitter by today's standards. They weren't for everyone either – they were an expensive and luxury gift.
In 1905, Cadbury launched the Dairy Milk chocolate bar and subsequent Easter eggs were made with this new style milk chocolate, proving a big hit.
READ MORE: Mini egg brownie recipe
However, it wasn't until around the 1950s, when there were developments in production and packaging, that costs lowered costs and the masses could enjoy Easter eggs.
The 1960s: Cadbury eggs for kids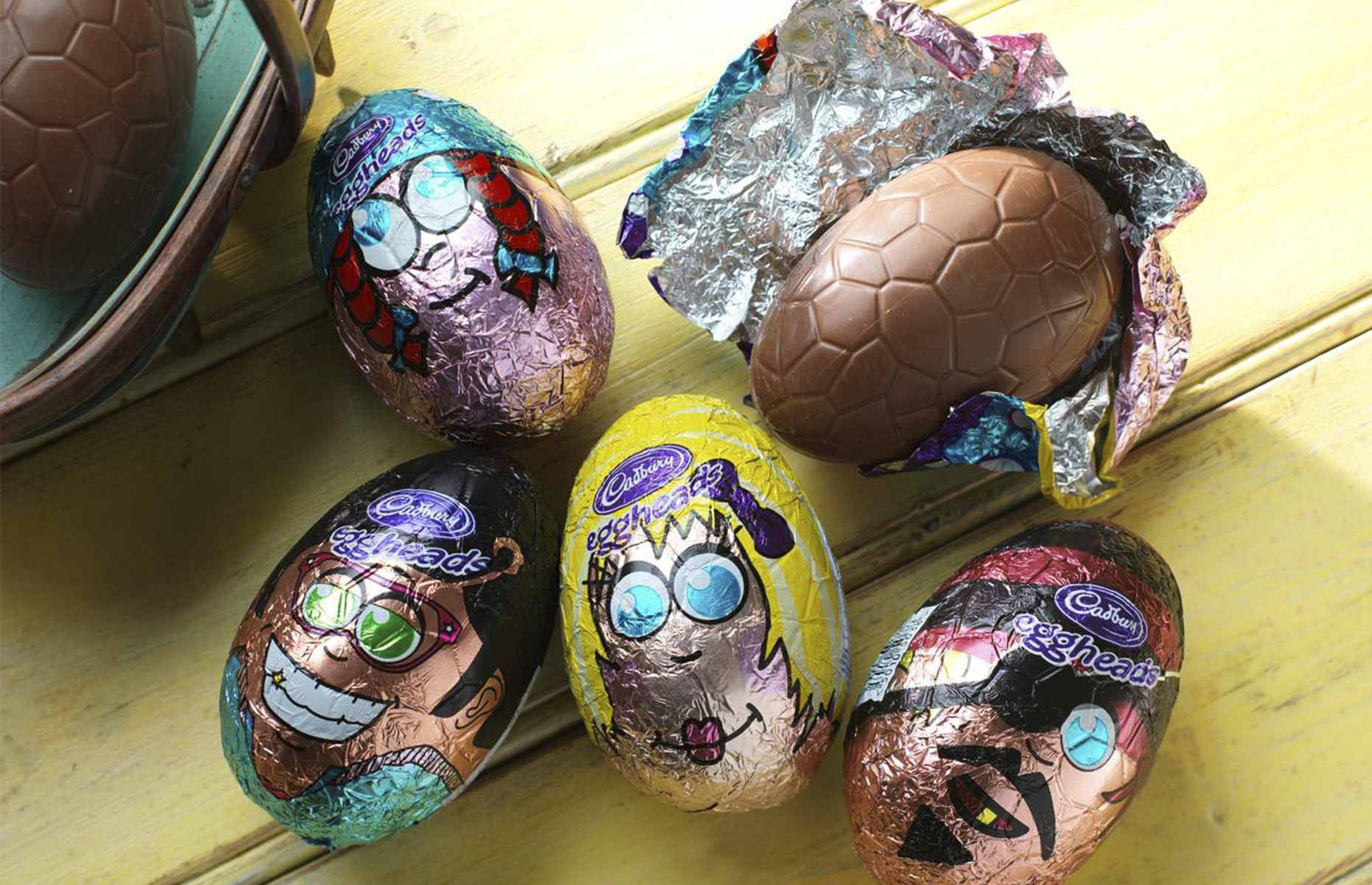 CadburyUK/Facebook
Rationing of chocolate during World War II meant Cadbury Easter eggs for children came later. Branded eggs, such as Buttons, first appeared in the 1960s and increased in the 1970s, with attractive, child-friendly packaging.
READ MORE: Easy hot cross bun recipe
Since then, the market for children's Easter eggs has exploded – and the price has plummeted. Before people may only have given one egg, but now kids end up with half a dozen.
The rise of artisan chocolate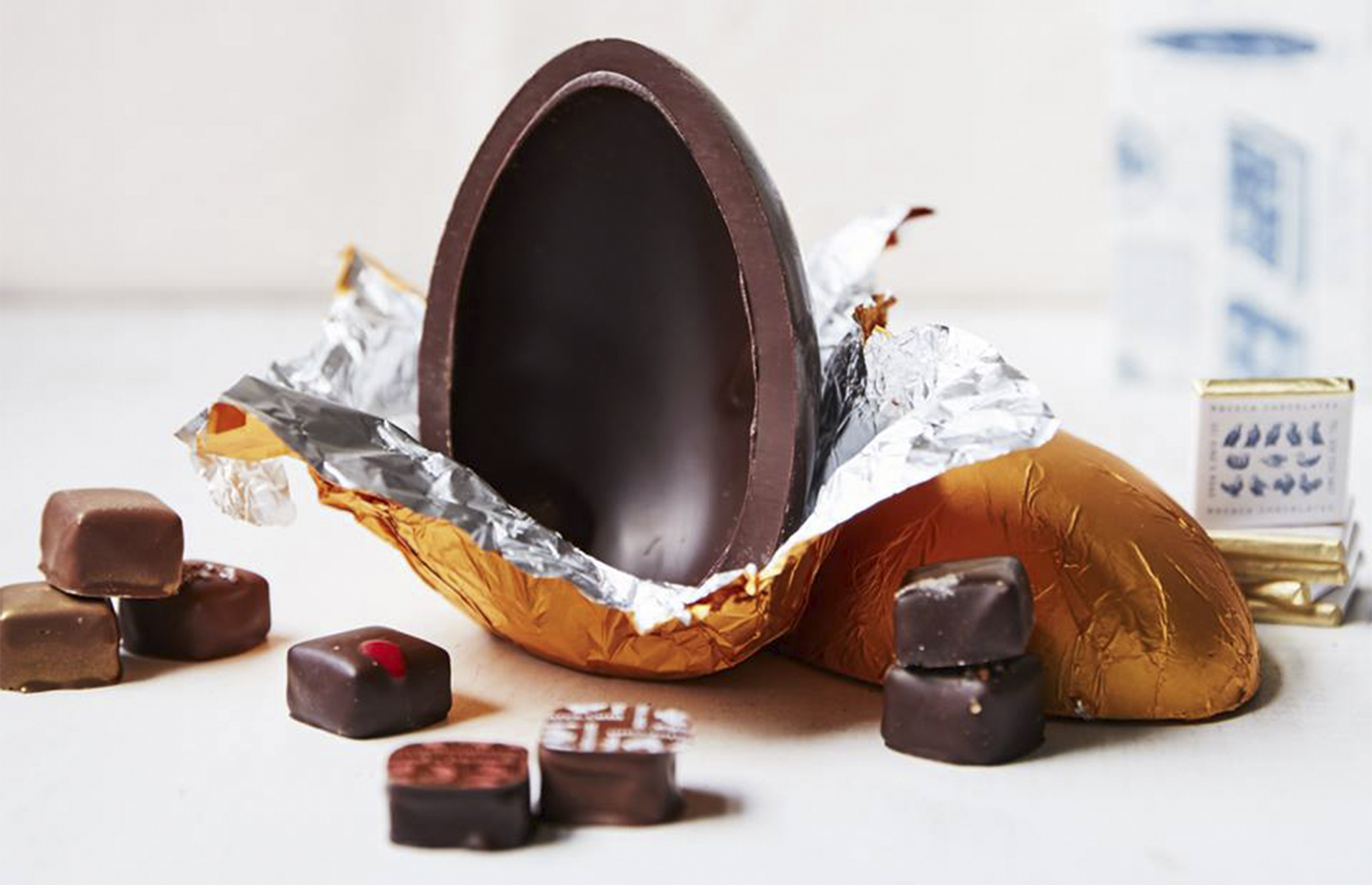 rococochocolates/Facebook
Alongside the cheap children's confections are a new range of handmade, high-quality chocolate eggs that are strictly for grown-ups.
Chantal Coady founded Rococo chocolates in 1983 and today is one of a number of chocolatiers producing stunning bespoke, artisan confections.
READ MORE: The ultimate Easter food guide
So, how can you tell a good egg? Opt for a smaller egg, made with better quality chocolate – one that doesn't include vegetable oil on the ingredients list.
Easter today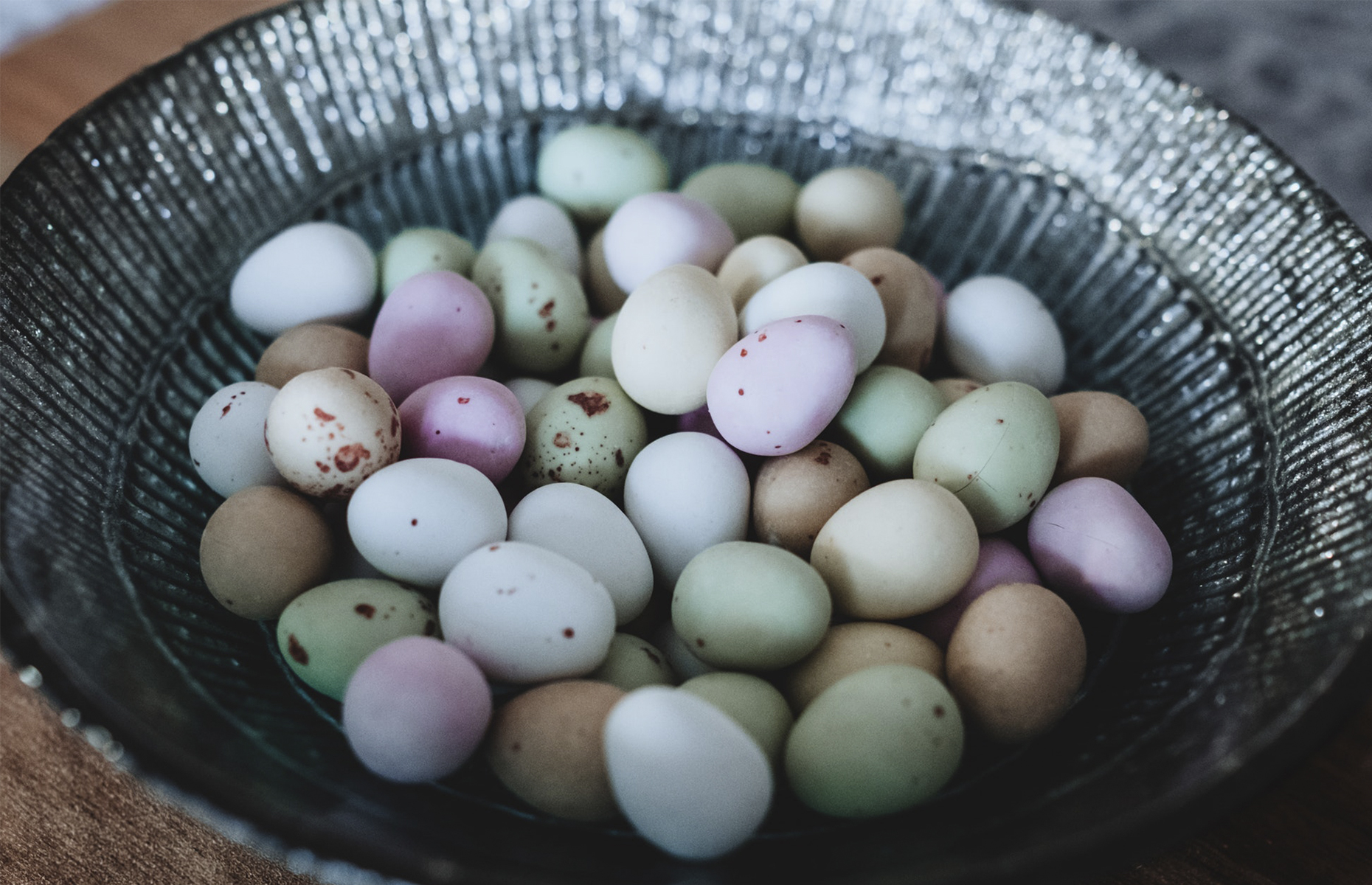 freestocks/Unsplash
Today, it may seem we're more separated from the rhyme and rhythm of the seasons. But as you snap off a bit of your chocolate shell, you are in fact continuing a springtime millennia-old tradition.
Main image: margouillat photo/Shutterstock
Be the first to comment
Do you want to comment on this article? You need to be signed in for this feature