Simnel cake: what it is and what's the story behind it?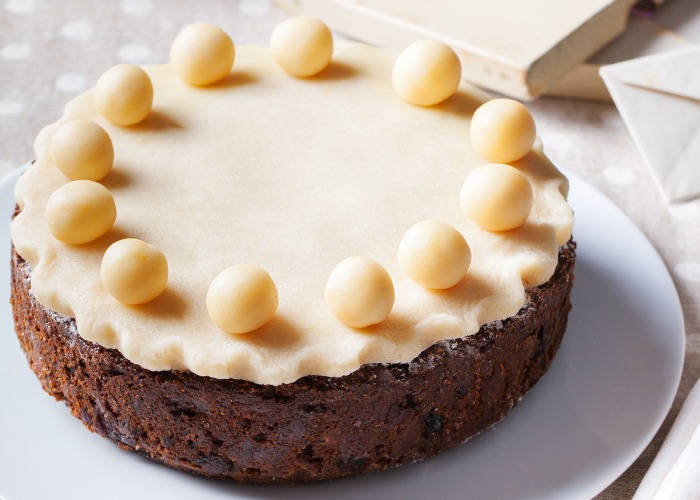 loveFOOD takes a look simnel cake's meaning, history and the legends that go with it
Springtime is when the world comes back to life. In the ancient Anglo-Saxon tradition, it is when Eostre, the Goddess of Spring, returned to Earth. And how else would you welcome an old friend back but with a nice cake?
A simnel cake today is a light fruit cake that appears around Mother's Day and Easter. It has a layer of marzipan baked in the middle and a second layer on top. It's decorated with 11 balls to represent the apostles minus Judas, and sometimes there's a ball representing Christ in the middle.
Simnel cake history
The name simnel probably comes from the ancient Roman word simila, meaning fine flour. Simple, everyday, simnel bread has been made in England since as far back as the 11th century. We don't quite know how it tasted but it's often described as being boiled as well as baked.
Around the 17th century, fancy simnel cakes came to be associated with springtime – they turn up in Mothering Sunday celebrations, Easter or the 'day off' from the religious fast of Lent known as Refreshment Sunday.
READ MORE: celebrity chef Lisa Faulkner's simnel cake recipe
But the same version was not made everywhere and different regions had their own take.
Devizes star simnel
The Devizes simnel cake was made with currants and lemon peel, coloured golden with saffron and always made in a star shape, then boiled, baked and glazed. The Wiltshire Heritage Museum still have an original recipe.
Shrewsbury simnel cake
Shrewsbury's simnel cake, famous in its day, was a rich plum cake in the centre, covered in a crust made from flour, saffron and water. It was boiled for several hours, brushed with egg and baked. It was so hard that one story claims a recipient of the cake believed it to be a footstool.
Bury simnel cake
Closest to the version we know and love today, Bury simnel is named after the town in Lancashire. It's a rich fruit cake made with nuts, cherries and peel; iced on top with marzipan; and decorated with 11 sugar balls.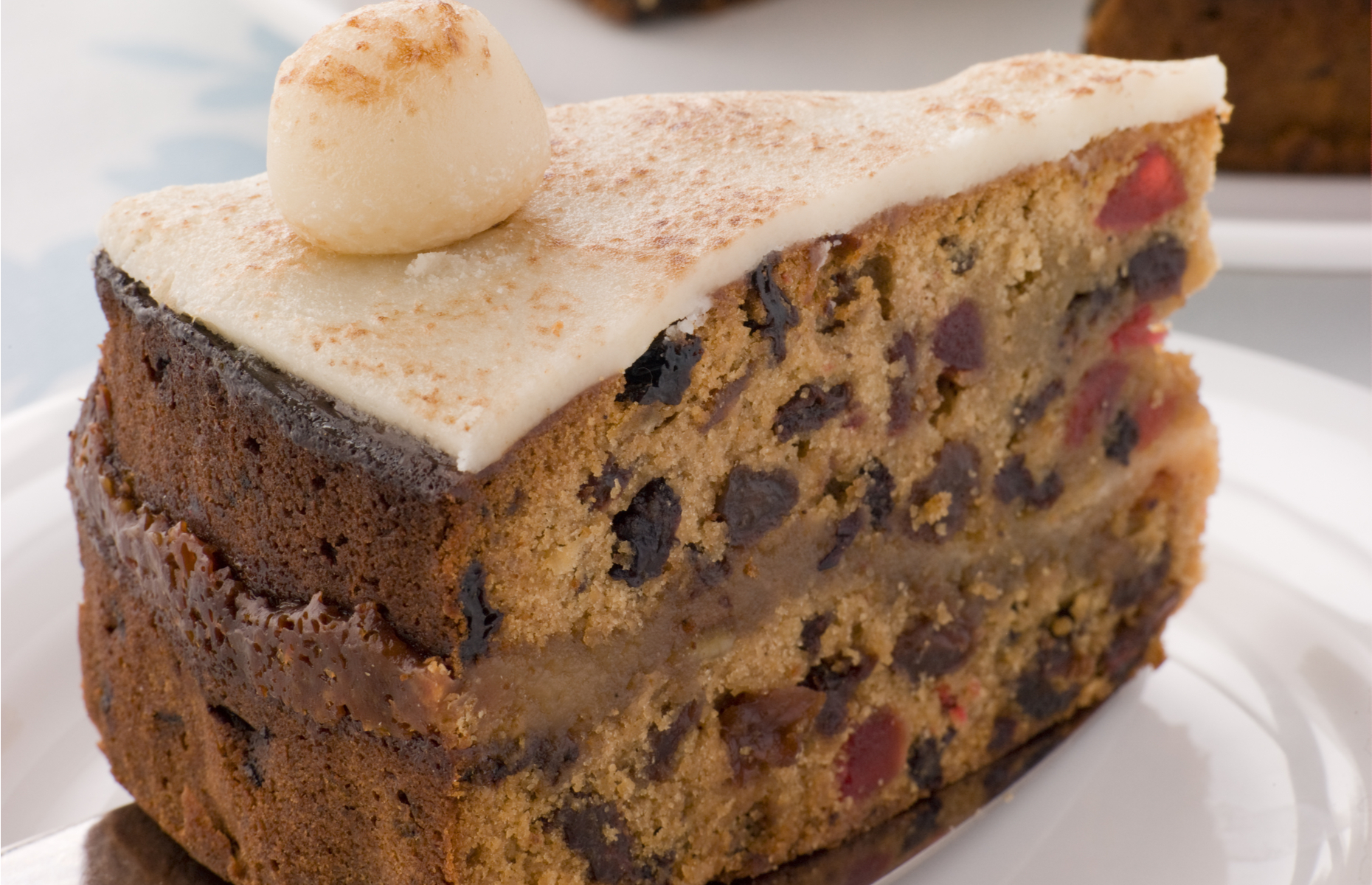 Monkey Business Images/Shutterstock
The legend of Simon and Nell
If you like tall tales, they don't come much taller than this 19th-century story from Wiltshire.
Supposedly, an honest old couple named Simon and Nell found themselves with a surplus piece of dough at Easter. They argued and fought over what to do with it – Simon wanted to boil it and Nell to bake it. In the end, they compromised and did both so that their invention became known as the cake of Sim-Nel.
Our top supermarket picks
Gluten free: ASDA Free From 4 Simnel Cake Slices, £2.20 (220g)
All-rounder: Sainsbury's Easter Hand Decorated All Butter Simnel Cake, Taste the Difference, £10 (850g)
Blow-out: M&S Easter Simnel Cake, £12 (930g)
Simnel cake alternatives
Nobody is going to stop you creating your own simnel tradition. As long as it welcomes springtime, you can make it just how you like.
If you aren't into heavy fruit cakes, this moist and zesty lemon and pistachio cake with a layer of marzipan makes a lovely, light alternative. Or try this rum, raisin and caramel bundt for a fruit cake with a twist.
This is a classic loveFOOD article
Lead image: Anna_Pustynnikova/Shutterstock
Be the first to comment
Do you want to comment on this article? You need to be signed in for this feature