An interview with Paul Hollywood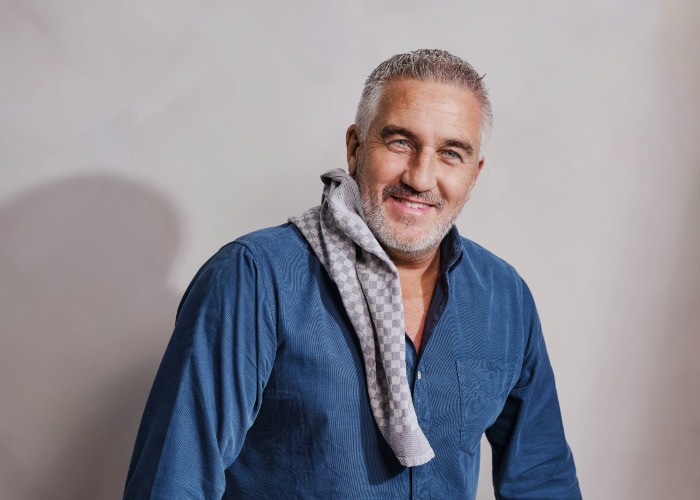 We spoke to the baking icon about his 40-year career in the industry, what it's really like being a judge on Bake Off – plus the origin of the famous Hollywood handshake...
Paul Hollywood has a bone to pick with Britain. As much as he's delighted that The Great British Bake Off has reignited our national love of baking, there's one unintended consequence of all that.
"People are baking more at home – so they all feel like judges now. They love having a pop at me, saying, Paul's got it wrong.
"And I'm going, hang on a minute! You're watching it on the screen. I'm smelling it, feeling it and tasting it and you think you know better than me?"
Since the first series hit our screens back in 2010, Bake Off has become one of the best-loved shows in the UK, with last year's final attracting 6.9 million viewers.
In that time, the challenges have become more complicated (the first-ever technical was simply to bake a Victoria sponge, if you can believe it) and the show has made the move from BBC to Channel 4, with Mary Berry, Sue Perkins and Mel Giedroyc being replaced by Prue Leith, Noel Fielding and Matt Lucas.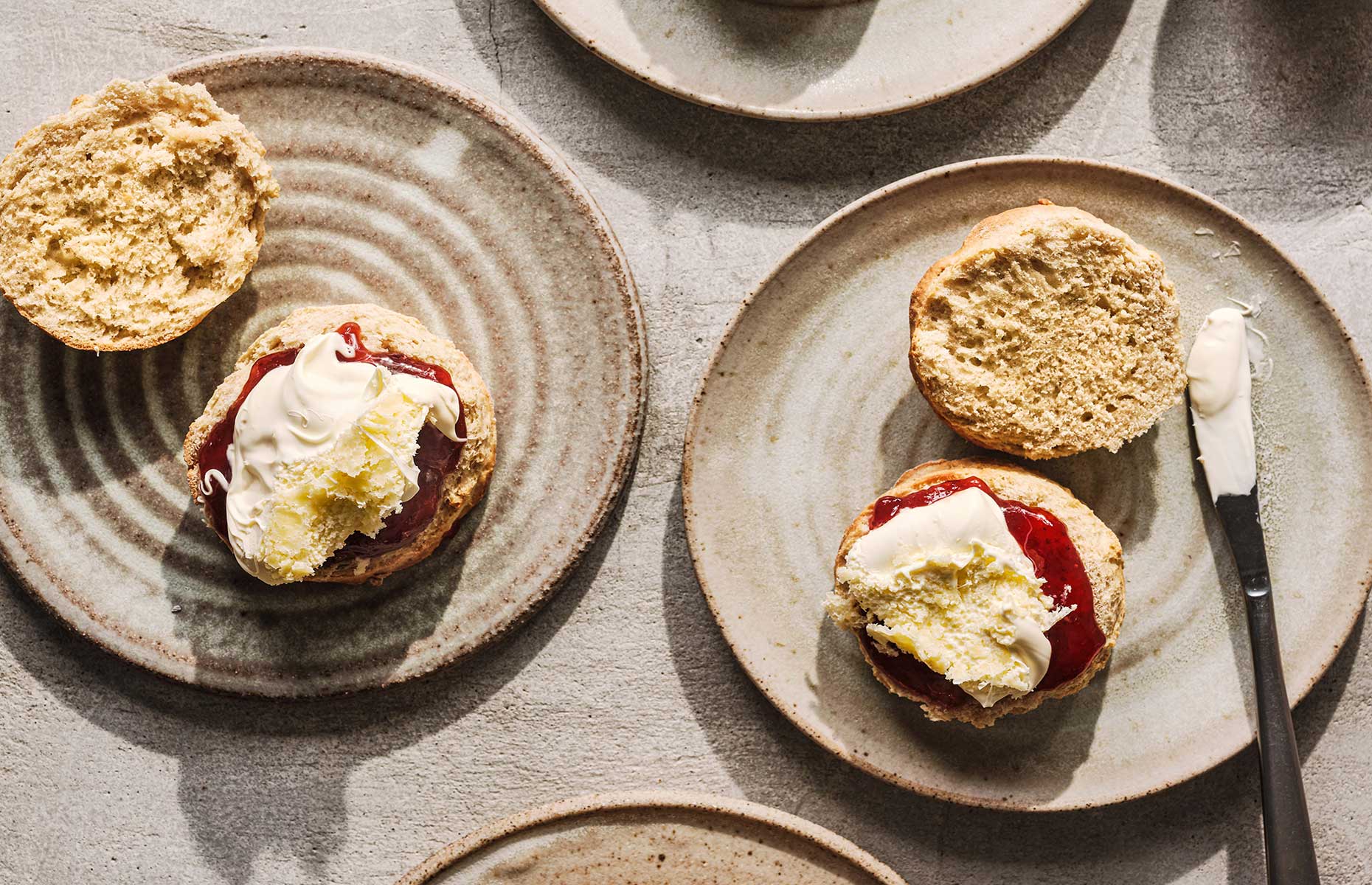 Paul's scones recipe(Image: Haraala Hamilton)
But one element of Bake Off's recipe for success has remained the same: Paul Hollywood. Of course, there are others too – innuendos (what contestant doesn't live in fear of a soggy bottom?), the gingham-clad tent and the ever-endearing bakers, who never fail to win the hearts of the nation.
As Bake Off films its 13th series, the esteemed baker and TV personality tells us what he's learned from 40 years in the industry, what goes on behind the camera and the inspiration behind his new cookbook, BAKE.
"Baking is part of my DNA"
Born and raised above his father's bakery in Merseyside, Liverpool, Paul got plenty of practice making (and eating) baked goods.
"I remember disappearing downstairs and nicking iced buns and all sorts," he laughs.
"My dad always smelled of bread when he came in, always covered in flour. That was then attached to me for many years. It became part of my DNA."
Paul briefly trained as a sculptor after he left school – but admits baking "was a natural thing for me to do."
Aged 17, his father persuaded him to leave art college and join the family business. By his early 20s, he was managing a bakery by himself.
After apprenticing at the family business, he worked as head baker at some of the most prestigious hotels in the country, including the Cliveden, The Chester Grosvenor and The Dorchester.
Despite all the fancy cakes he's made (and eaten) in his time, Paul is as keen as ever to stay true to his Liverpudlian roots. "I'm more of a hearty baker. Give me a sausage roll and a doughnut and I'm happy."
Dishing out hard truths (and handshakes)
It's fair to say that Paul has always been the sterner judge on Bake Off – even the hardiest of contestants fears the laser-like glare of his piercingly blue eyes.
Or, to put it in his own words, "I'm just a straight talker!"
"Don't forget, the bakers in the tent have probably never been judged before. If your mate were to make you a chocolate brownie, you're not going to eat it and go 'wow, it tastes terrible'. You'll say: 'Oh, thank you very much.'"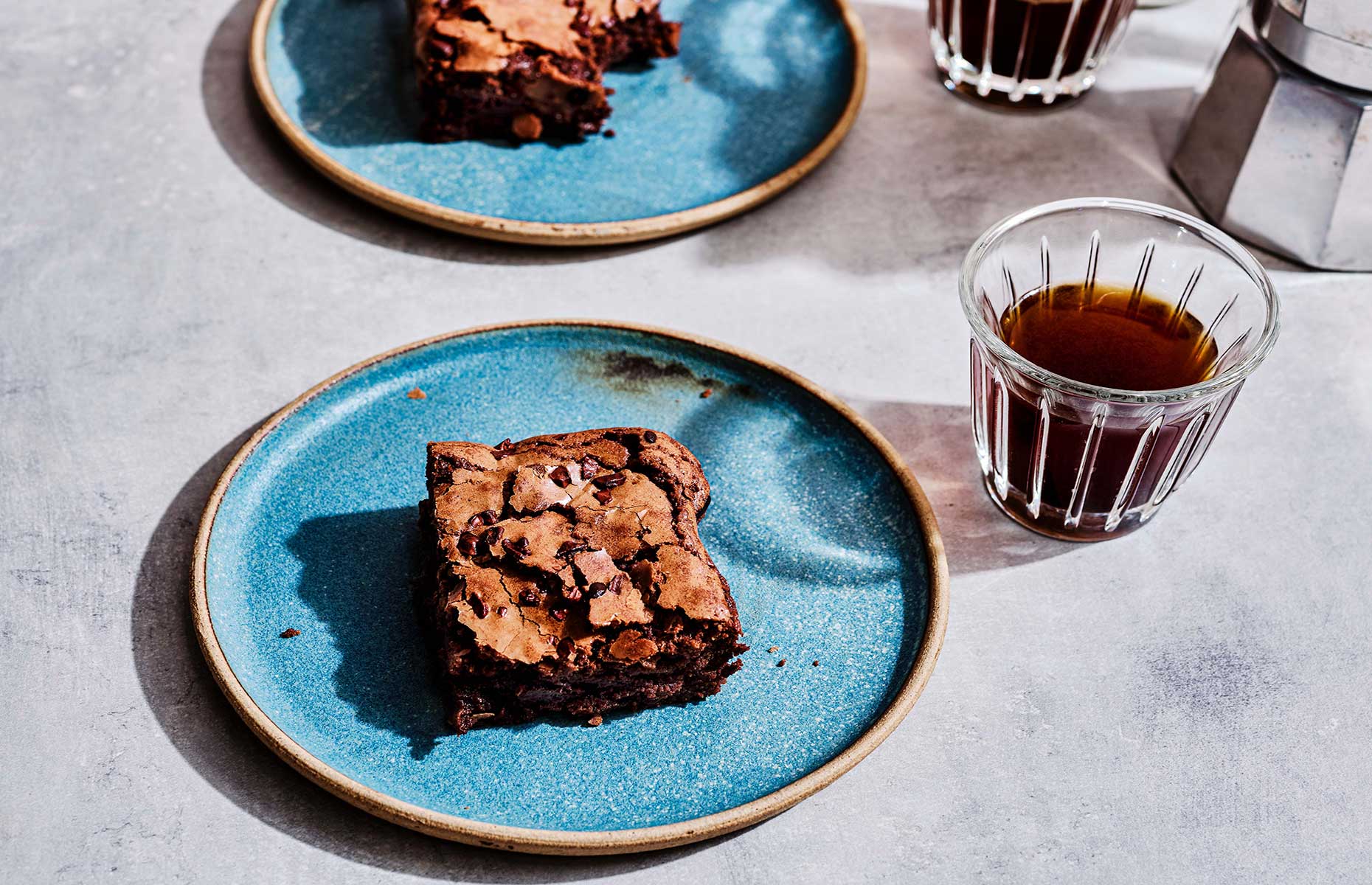 Paul's chocolate brownies recipe (Image: Haraala Hamilton)
This means many contestants enter the competition without having encountered much criticism. "I always say it's bad because of X, Y or Z, but that doesn't often make the edit in the end."
Since he's so unflinchingly objective, it's all the more rewarding when contestants get glowing feedback. And there's no higher praise than a Hollywood handshake.
How did the tradition come about? The first handshake was, allegedly, given out in series three. " I just saw something that was particularly good and I shook [the contestant's] hand and went: well done.
"And that was it. The rest of it was the press going, 'Oh, he's given out another handshake. It must be good.' It's out of my control."
That hasn't stopped some fans from questioning whether Hollywood handshakes have got, well, out of hand. While there was just one given out in series three and four, the most recent series saw seven handshakes being awarded in total.
READ MORE: an interview with Benjamina Ebuehi
Inspiring a nation of bakers
It seems the UK has well and truly caught baking fever, thanks in large part to Bake Off. Between 2009 and 2014, during which time the first four series aired, baking sales in the UK jumped from £523 million to a whopping £1.7 billion.
In 2020, lockdowns helped fuel a second rise (if you'll pardon the pun), with even the unlikeliest of bakers whipping up banana bread at home. Meanwhile, more people turned their hobby into a side hustle as the number of home baking businesses increasing by 157% between 2020 and 2021.
"I'd like to think the show has played a small part in that," says Paul. "Because we push the bakers to create perfection, the people that watch it want to create perfection too.
"I think the standard of baking, through programmes like The Great British Bake Off, has improved across the UK as a whole."
READ MORE: an interview with Kim-Joy
BAKE
Paul's keen to keep this momentum going. Which is part of the reason why he's written his latest book, BAKE, which also happens to be his first cookbook in five years.
Aimed at anyone "from beginners to professionals", the book is Hollywood's attempt to "go back to the classics, refine them, make them even better.
"I want it to be covered in flour and sponge batter and dough and look a right mess, but the page just falls open at your favourite recipe."
While some of the recipes are more advanced, each is written using clear step-by-step instructions, so that "if you break each recipe down to its component parts, they're all fairly simple.
"And that's the idea. You start out making something easy and end up making something very complicated and becoming a proficient baker. Then you get your application form in to the tent."
Does Paul ever take shortcuts? "No. I can't, because I'd be found out! I bake a lot at home, I make all my bread for toast, sandwiches, all my rolls, I make my own sourdough. I'll often make focaccia and meringues too."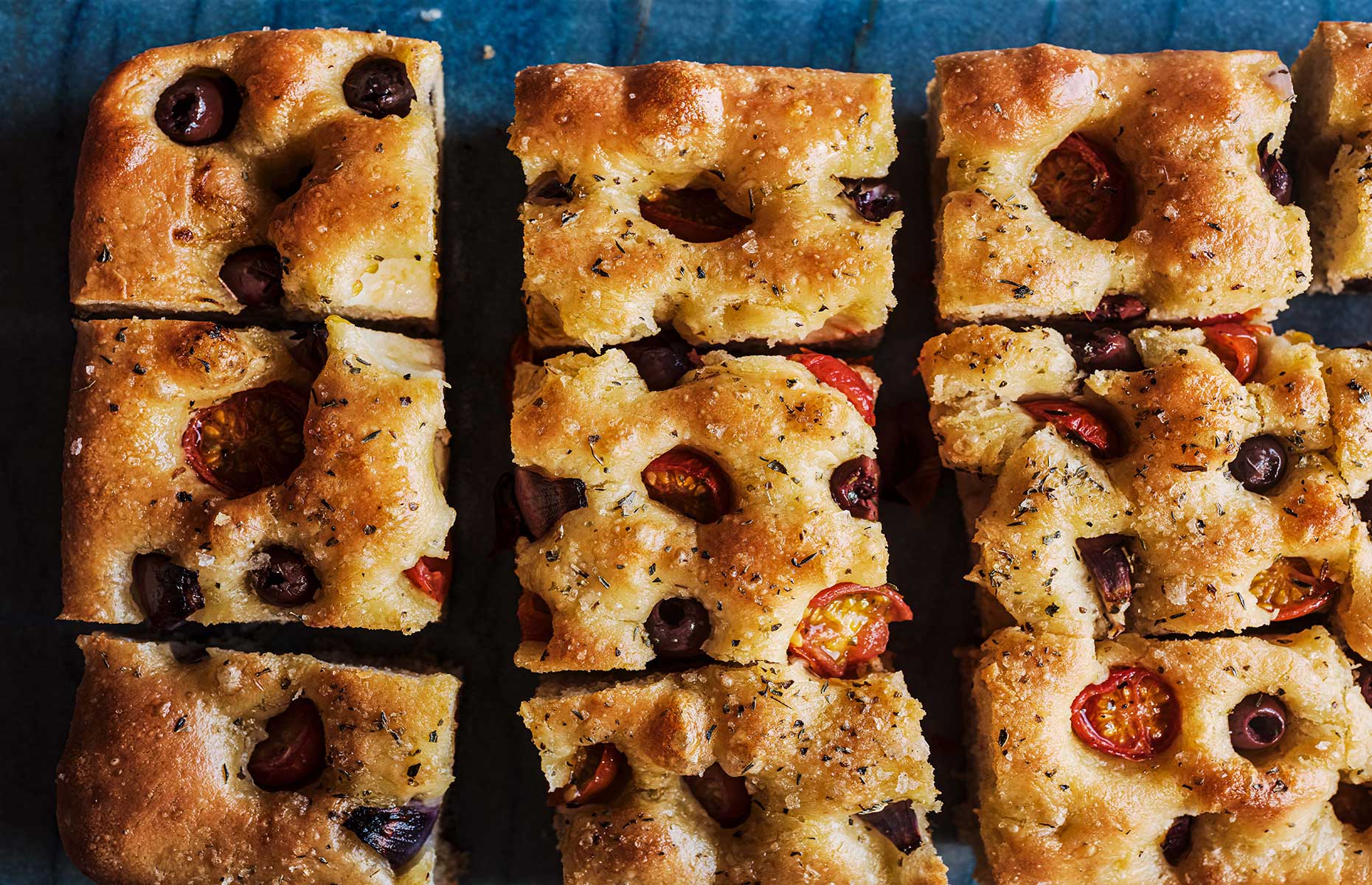 Paul's focaccia recipe(Image: Haraala Hamilton)
While we find it hard to believe he doesn't have a loaf of supermarket bread hiding at the back of his freezer, his enthusiasm for baking – after some four decades in the industry – is infectious.
"I think I'm in a very lucky position, doing my job," he muses. "I love baking at home on my own. It's peaceful, I'm not bothered by anything. And I get to eat it at the end."
When asked what makes him most excited about the future of baking in the UK, Paul's response is immediate. "You only have to look at what the kids are doing."
Having recently appeared as a judge on Junior Bake Off (standing in for former Bake Off contestant Liam Charles) he says, "I was shocked at the standard. These are nine, 10, 11-year-old kids.
"If that's the level kids are at now, I think Britain is going to become a nation full of bakers – and that's a good thing."
Paul's latest book, BAKE, is published by Bloomsbury and is out now. To discover Paul's latest recipes visit his website, or to find out more about The Great British Bake Off, including how and when to apply, click here.
Be the first to comment
Do you want to comment on this article? You need to be signed in for this feature