An interview with Kim-Joy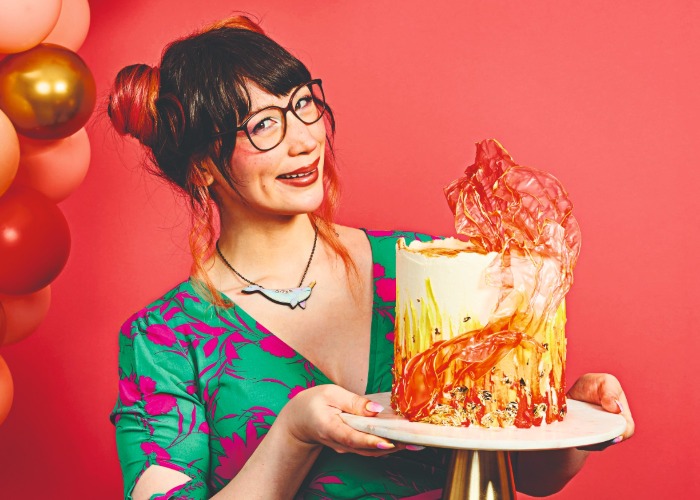 We caught up with Bake Off contestant turned cookbook author Kim-Joy about tackling challenging briefs, finding confidence through baking and where she gets all her ideas from.
Since coming second on The Great British Bake Off in 2018 – where she won judges' and viewers' hearts with her whimsical, colourful bakes – Kim-Joy has honed the quirky style we know and love. She's written three cookbooks, launched a baking-themed card game and created countless animal-adorned bakes. We chatted to her about how she develops her fantasy-esque creations and why you can't always expect baking to go to plan...
I loved making pandan cake as a child
I first tried pandan cake in Chinatown and I just thought: this is the most amazing thing in the world, I want to make it.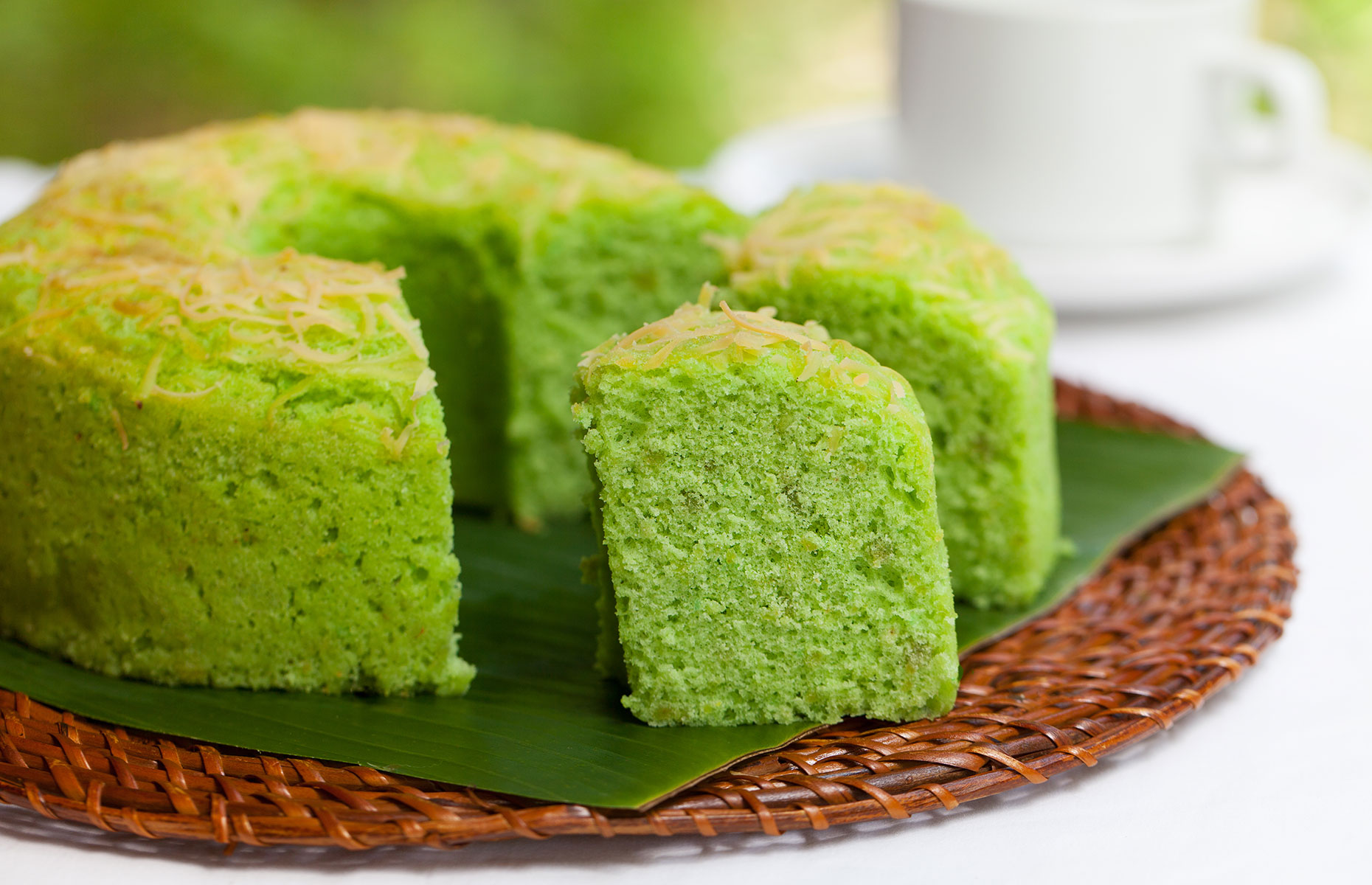 Anna_Pustynnikova/Shutterstock
It's this fluffy, green chiffon sponge which is flavoured with pandan leaf. My mum's Malaysian-Chinese and she had a cookbook with a recipe for pandan cake in it, so I gave it a go. It's actually a really complex cake to make. It wasn't perfect – it was a bit dense, but still really nice.
Bake Off was a big confidence boost
I loved watching the show. At first, I was like, I'd never apply for this! I thought I'd never be able to do what they can do. Over time, I had more and more people telling me I should apply, but I still wasn't quite ready. Then I met my partner Nabil and I was in a super settled place, so I thought: I'll just apply and see what happens. I felt like I had enough basic skills.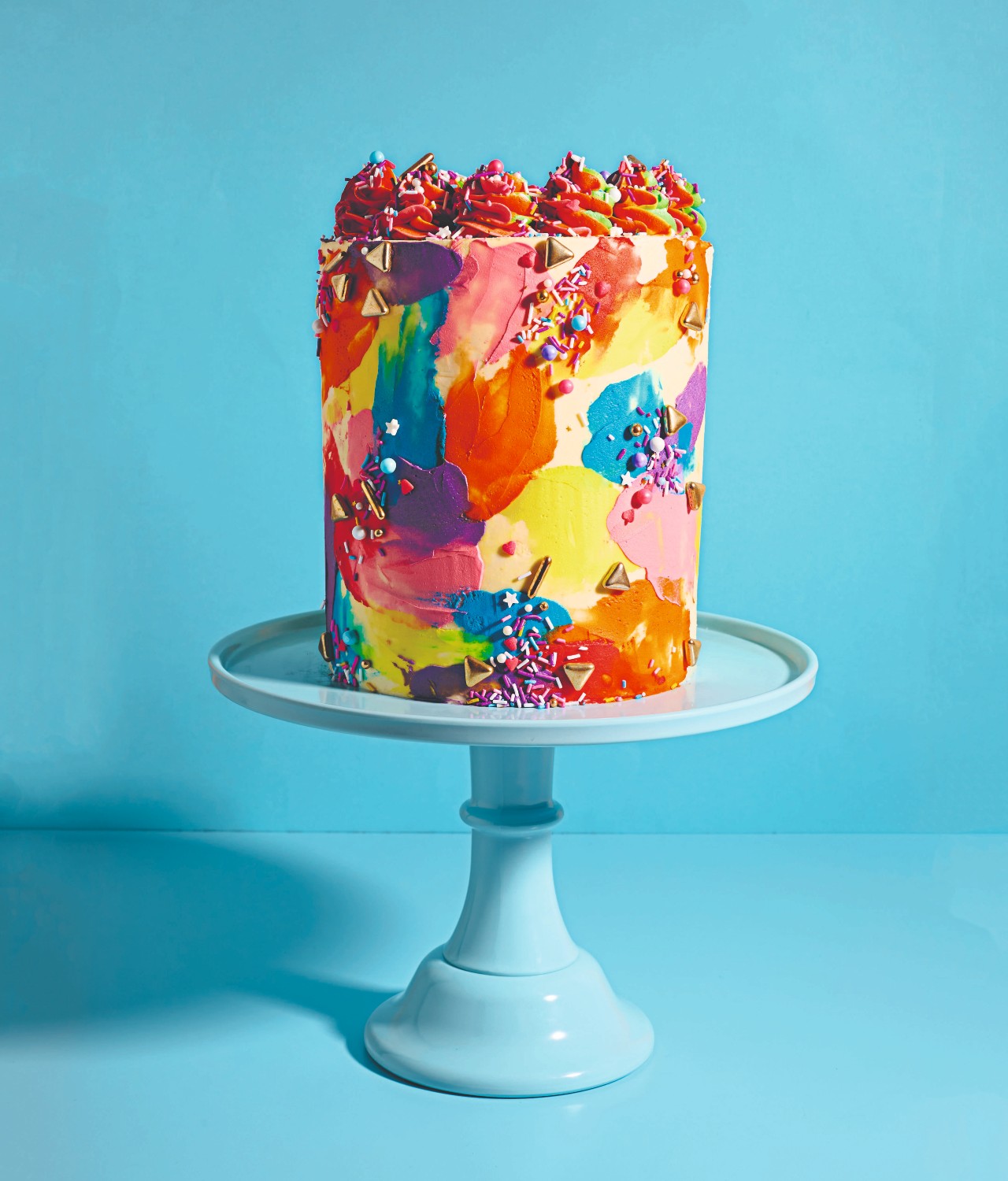 Ellis Parrinder
Being on the show boosts your confidence. Just knowing that you've managed to bake in such a high-pressure environment – anytime you're feeling down on yourself, you can think: I was on Bake Off.
READ MORE: Kim-Joy's crème brûlée cake recipe
Some of the challenges were pretty out-there
One of the most memorable challenges was during dessert week. The brief was to make a dessert within a tempered chocolate sphere that you'd melt afterwards. When I read it I thought, oh no, there are loads of things that could go wrong.
I made little turtles from choux pastry and filled them with chocolate orange crème diplomat, and then I had a caramel sauce to melt the ball. I remember practising it so many times – I melted chocolate ball after chocolate ball. It was difficult, because it wasn't just about presenting it, you had to melt the ball in front of the judges. It was really nerve-racking.
READ MORE: An interview with Chetna Makan
But it helped me to carve out my baking style, in a way, the fact that they set such bonkers challenges. I didn't think I had a style before I went on the show, and then I realised I definitely do.
Turning baking into a career was a dream
After the show finished on TV I started thinking, maybe I could do this. I could make this my career – that would be my dream.
You never know what's going to happen when you go on the show. You've just got to think: this is fun, this is a challenge, and then if anything comes out of it that's a bonus.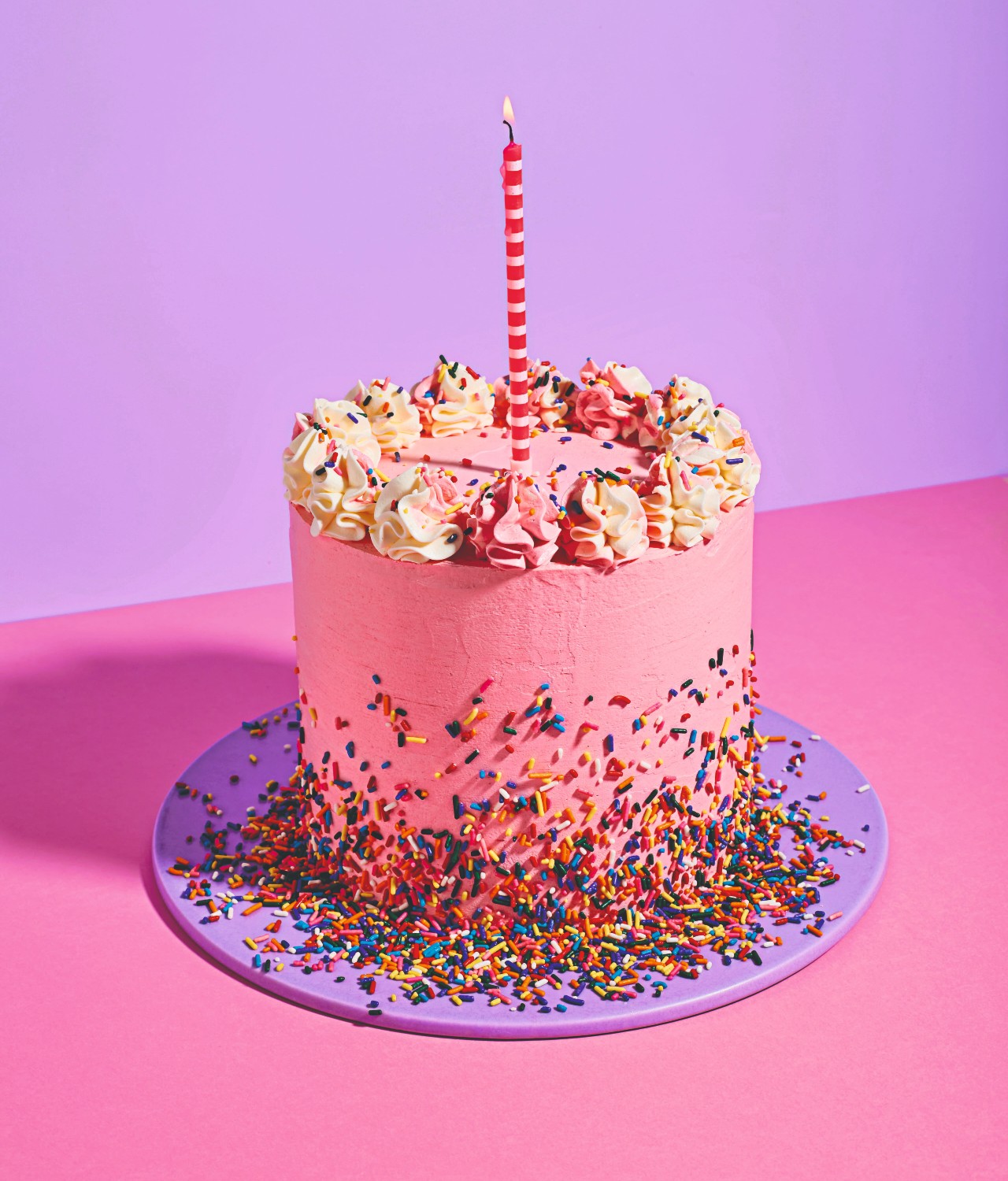 Ellis Parrinder
You can't plan everything with baking
I get inspiration from lots of things. I'm a big thinker, and I'm big on details, so I always want to think and think about an idea until I can get it right.
But when I'm developing recipes, a lot of it's problem-solving – you have to have a practical idea of what's going to work within a bake. Sometimes when you have an idea, it doesn't quite materialise until you say it out loud to somebody else.
READ MORE: Kim-Joy's vanilla layer cake recipe
For example, I've got a recipe for burnt Basque cheesecake in my new book, and I kept thinking: how would I decorate that? It's such a rustic thing. Then I was chatting to some friends and suddenly the idea just came: I'll turn it into a lava landscape with dinosaur biscuits on top.
Other times, ideas emerge while I'm baking. I don't always know exactly how something will turn out. For example, if I spread buttercream on a cake and the colours merge nicely, then I think: I'll just leave it like that. You can't plan everything.
Baking gives you a sense of purpose
To me, the best thing about baking is being able to give other people something you've baked and seeing their reactions. It's a simple thing you can do to make other people happy.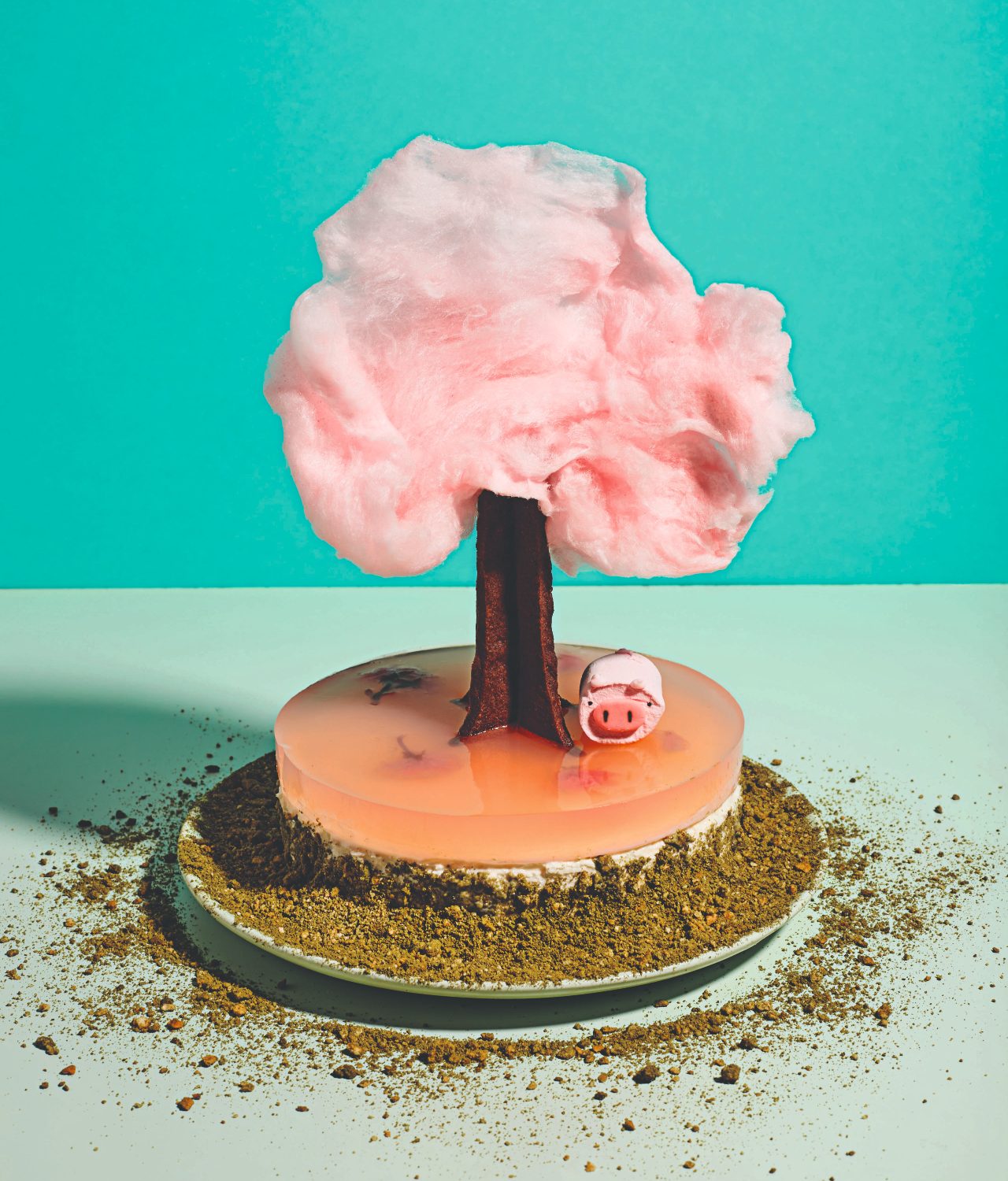 Ellis Parrinder
I think that the reason why it really benefits your mental health is because it makes you feel productive and valued as a person. Nowadays, you go to work, you come home, and you don't always have a clear sense of purpose within that – it can feel like you're just doing the same thing over and over. Whereas baking is a small, microcosm-like way that you can feel productive.
It brings people together, and we need that – it makes us feel better.
READ MORE: An interview with Rick Stein
Start small and work your way up
I think people sometimes see baking as one whole thing, but there are lots of different aspects to it. Whether you're a really rustic baker, or whether you really want to do details, whether you want to make things like biscuits or bread.
If you've not baked before, go for the aspect that you're most drawn towards eating or making – start from the lower level and work your way up. Give yourself enough time and don't rush it, just take it step by step.
READ MORE: An interview with Rukmini Iyer
Don't worry about it being too perfect
I love it when people put their own spin on my recipes. Sometimes people think baking is really structured, but it's much better when people feel free with it and they can just do their own thing.
Kim-Joy's book Celebrate With Kim-Joy is available now, published by Quadrille.
Main image: Ellis Parrinder.
Be the first to comment
Do you want to comment on this article? You need to be signed in for this feature