Stir-up Sunday Christmas pudding and cake recipes
The last Sunday before Advent means it's time to stir-up your sweet treats.
How to make a Christmas pudding
SHUSTIKOVA INESSA/Shutterstock
Sunday 25 November is Stir-up Sunday, the last Sunday before Advent and the traditional day to prepare Christmas puddings. If you haven't got a recipe to hand, or you want to make a pudding with a twist, we've got you covered. Here are our best tips and recipes for making your own.
Ingredients
Christmas pudding requires flour and breadcrumbs, and is meant to be dense, but if you want a slightly lighter texture, opt for self-raising flour over plain flour, or add baking powder.
As for liquids, puddings always contain eggs, but adding a drizzle of milk will make the texture slightly squishier, too.
In terms of the alcohol, rum, brandy and whisky are classics. However, sherry, madeira and port make good lower alcohol content options, and stout will add a rich savoury flavour. Soak fruit in the alcohol overnight, then add them to the pudding, rather than pouring rum straight into the batter and hoping for the best.
Raisins, currants, sultanas, candied peel and glacé cherries add juiciness and robustness to the pudding, but dried apricot, grated apple, prunes, figs and blanched almonds often find their way in. Use what fruits and nuts you have available or like best.
Schnapps2012/Shutterstock
Mixed spice is usually used to give Christmas puddings its festive flavour, plus orange and lemon zest. Try experimenting with other combinations, for example cinnamon and cloves.
Even though fruit provides abundant sugar, you should add more to encourage caramelisation, whether that be dark muscovado, treacle, light sugar or golden syrup.
Christmas pudding is a rare opportunity to bake with suet, but if the thought makes you squeamish, butter is a good alternative and makes the pudding vegetarian friendly.
The method
Don't use a food processor to make your pudding. The ingredients are easy to combine by hand, and shouldn't be stirred too vigorously. Plus you can't make a wish if you use a processor!
Anna Shepulova/Shutterstock
Use lidded plastic pudding basins so you don't have to faff around with a greaseproof paper lid, or worry about water getting into your pudding.
If you don't have a steamer, cook your pud in a saucepan by boiling water straight from the kettle around it, so that the water level reaches halfway up the basin. Keep the water at a gentle simmer throughout the cooking period. Steaming times vary from four hours to eight hours, so return every now and again to top up the water.
After your pudding has steamed, store it in a dark, cool place until Christmas Day.
Ageing and feeding
Ageing gives a pudding's flavours time to mature. Some people make their pudding even earlier than Stir-up Sunday to allow more time, however four weeks is fine. Christmas pudding doesn't need as long to mature as Christmas cake.
Steve Allen/Shutterstock
It's not necessary to feed Christmas pudding as it will already be rich, with the fruits soaked in booze and the pudding doused again before setting alight. For Nigella, suet and steam is enough to keep it moist.
The best way to light your pudding
The key to successful ignition is to use high enough percentage alcohol (approximately 40%) and get the spirit really hot first.
Heat 2-3 tablespoons of brandy, rum or whisky in a saucepan (don't let it boil) and then transfer to a long handled metal ladle. Make sure the steamed pudding is ready to serve and turned out on a serving plate with a large rim to catch the liquid.
Light the spirit by tilting the ladle slightly over the hob flame or using a match. Pour the lit spirit immediately over the pudding, take it to the table and wait for the flames to go out before serving.
Christmas pudding recipes
Christopher Elwell/Shutterstock
Mary Berry's Christmas pudding
Who better to teach you how to make Christmas pudding than the doyenne of baking herself – Mary Berry? Mary's Christmas pudding recipe calls for candied peel, almonds, and plenty of dried fruit, plus a cheeky splash of rum or brandy. It keeps for up to three months, and you need to steam it to reheat it on the big day. To top off the festive cheer, serve with a very generous dollop of brandy butter.
Delia's traditional Christmas pudding
Marina Zheleznitskaya/Shutterstock
Delia's traditional Christmas pudding recipe, with barley wine and stout as well as rum, makes for a grand Christmas dinner finisher. The combination of different booze makes it extra rich. The recipe uses suet for moistness and whole skin-on almonds for texture.
Waitrose Classic Christmas pudding
The Waitrose Christmas pudding recipe is a classic, soaking fruit overnight in brandy, before combining with the flour, breadcrumbs, sugar, suet and spices, plus a grated apple for tang and moistness. The recipe also recommends a decent steaming time of six hours, but not as long as Delia's eight hours.
Puddings with a twist
Ganihina Daria/Shutterstock
Bitter chocolate and stout pudding
For something a bit less traditional, try Linda Collister's recipe with dark chocolate and a glug of stout. Despite the twists, there's still plenty of well-known Christmas flavours: figs, dried fruit and lovely mixed spices. This recipe keeps for only one month, so Stir-up Sunday would be the ideal day to start, but no earlier.
Cranberry gingerbread Christmas pudding with ginger sauce
A lighter pudding with a fruity twist, this cranberry gingerbread pud calls for Jamaican ginger cake, light sugar instead of dark sugar, cranberries, orange juice and zest, pecans, ginger and ground cloves. It's sumptuous served with a sauce made from egg yolks, double cream and ginger wine.
Buck's fizz Christmas pudding
Olesia Reshetnikova/Shutterstock
In the spirit of celebration this showstopper bucks fizz Christmas pudding includes Champagne (you could use prosecco or cava) and orange liqueur, such as Grand Marnier. The outside is decorated in orange slices, which add a wonderful flavour and look impressive once it's turned out on the table. The finishing touch is a flourish of edible gold glitter.
Amaretti Christmas pudding
Crushed amaretti biscuits add an amazing almondy flavour to this otherwise classic Christmas pudding recipe, while soft dates add caramelised notes and chopped figs provide texture. The recipe also calls for strong ale rather than rum or brandy.
How to make a Christmas cake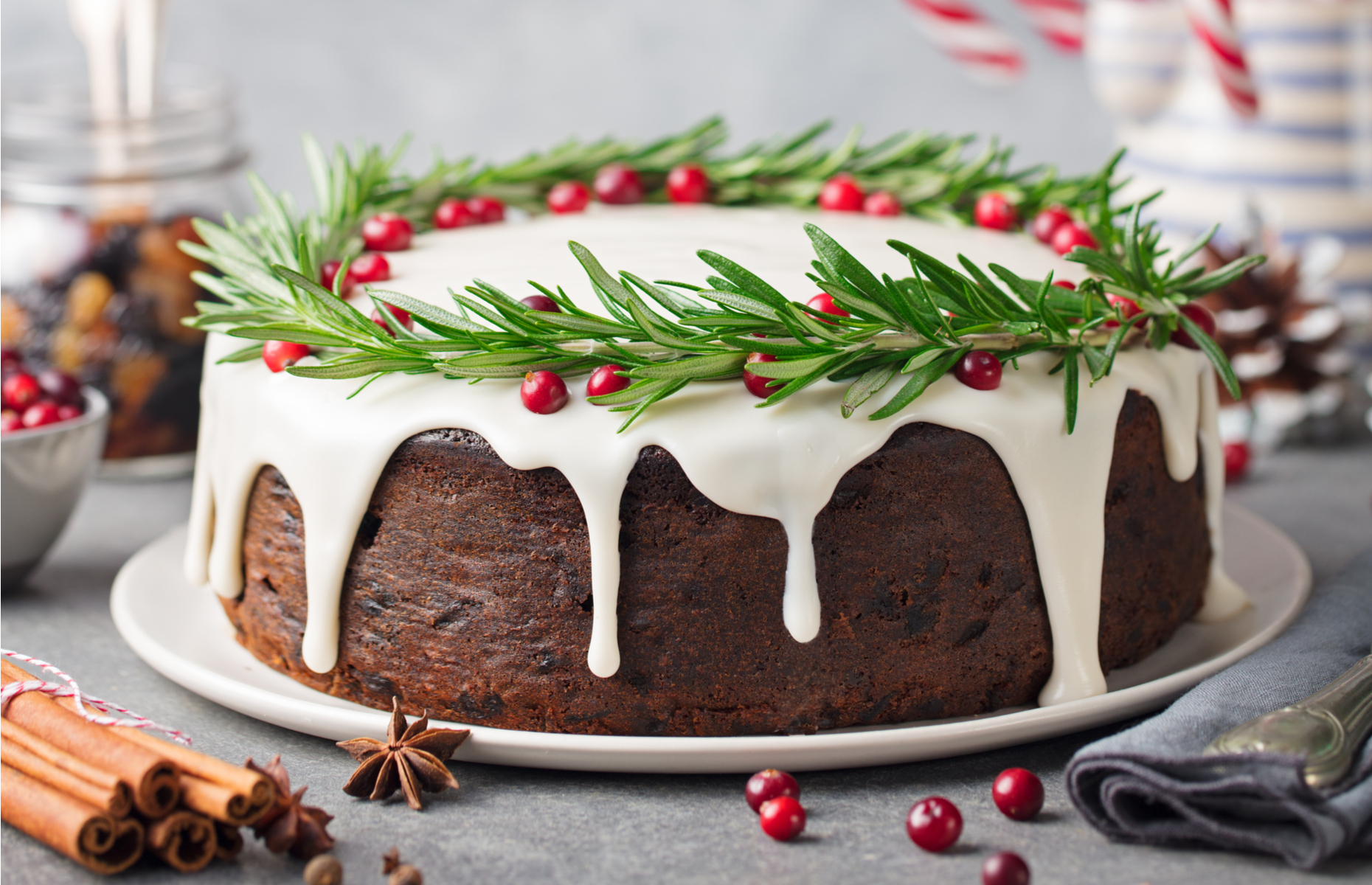 Anna_Pustynnikova/Shutterstock
Ingredients and method
Christmas cakes contain much the same ingredients as Christmas pudding, but they're a little less dense and of course they're baked in the oven.
Traditional Christmas cakes are usually made a couple of months earlier than Christmas puddings as they really improve in flavour and richness with maturation and feeding. However, if you've left it until Stir-up Sunday, you can still get away with a pretty decent cake one month before Christmas.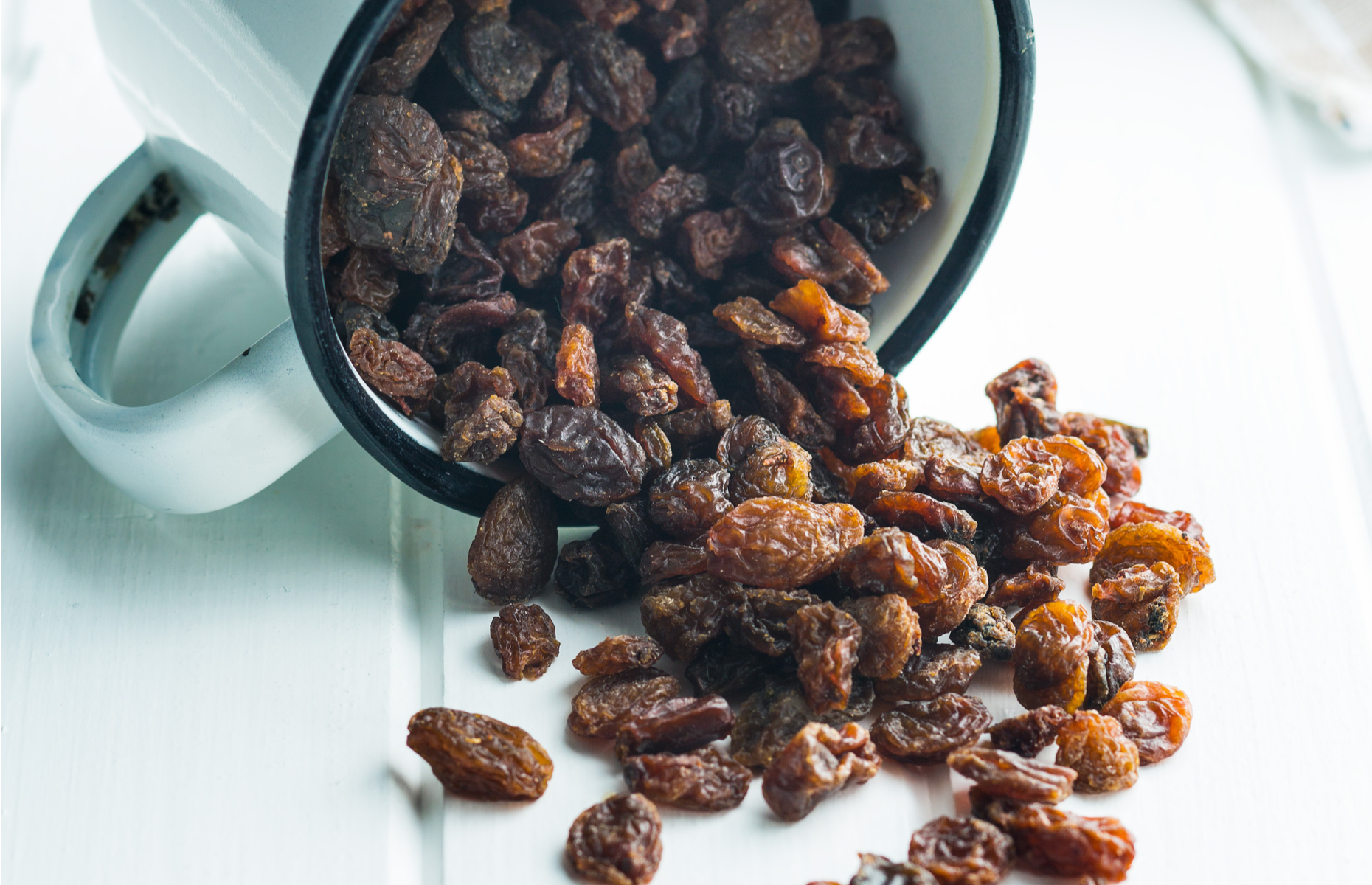 Jiri Hera/Shutterstock
Ageing and feeding
It's best to make Christmas cake early so there's time for the flavours to mix and mature. Ideally, it should also be fed with a little brandy or rum. Length of maturation and frequency of feeding is a matter of personal preference, but it stands to reason that the earlier you make it, the better it will be.
Brandy and rum are classic choices, but fortified wine with a long shelf life, such as marsala or madeira, are also good if you want something with lower percentage alcohol.
To feed the cake, poke holes in the top of the cake with a skewer and drop over one or two tablespoons of alcohol, weekly. Re-wrap the cake tightly after each feeding.
Christmas cake recipes
Anna_Pustynnikova/Shutterstock
Paul Hollywood's classic Christmas cake
A classic Christmas cake packed with moist fruit, including sultanas, raisins, apricots, prunes, pineapple, cherries, candied peel and orange zest, and made rich with butter and brandy. The addition of marzipan, snow-white icing and festive figurines make it even more spectacular.
marcin jucha/Shutterstock
Christmas cake with crystallised ginger
Everything about this Christmas cake screams over-the-top indulgence. It's full of fruit, butter and brown sugar, but the mix has the addition of fiery crystallised ginger and the almond paste is spiked with brandy. Add a layer of royal icing and peak it to resemble snow.
Fig, port and star anise Christmas cake
This fig, port and star anise Christmas cake is a bit more 'out there', but hear us out. There's loads of fruit, lots of port and plenty of nuts, so you're not missing out on any of the classic Christmas ingredients. It's also infused with the aromatic flavour of star anise, and the decoration on top of the cake is stunning. It's an ideal pick if you're not too keen on icing.
Christmas cake with a twist
Bundt cake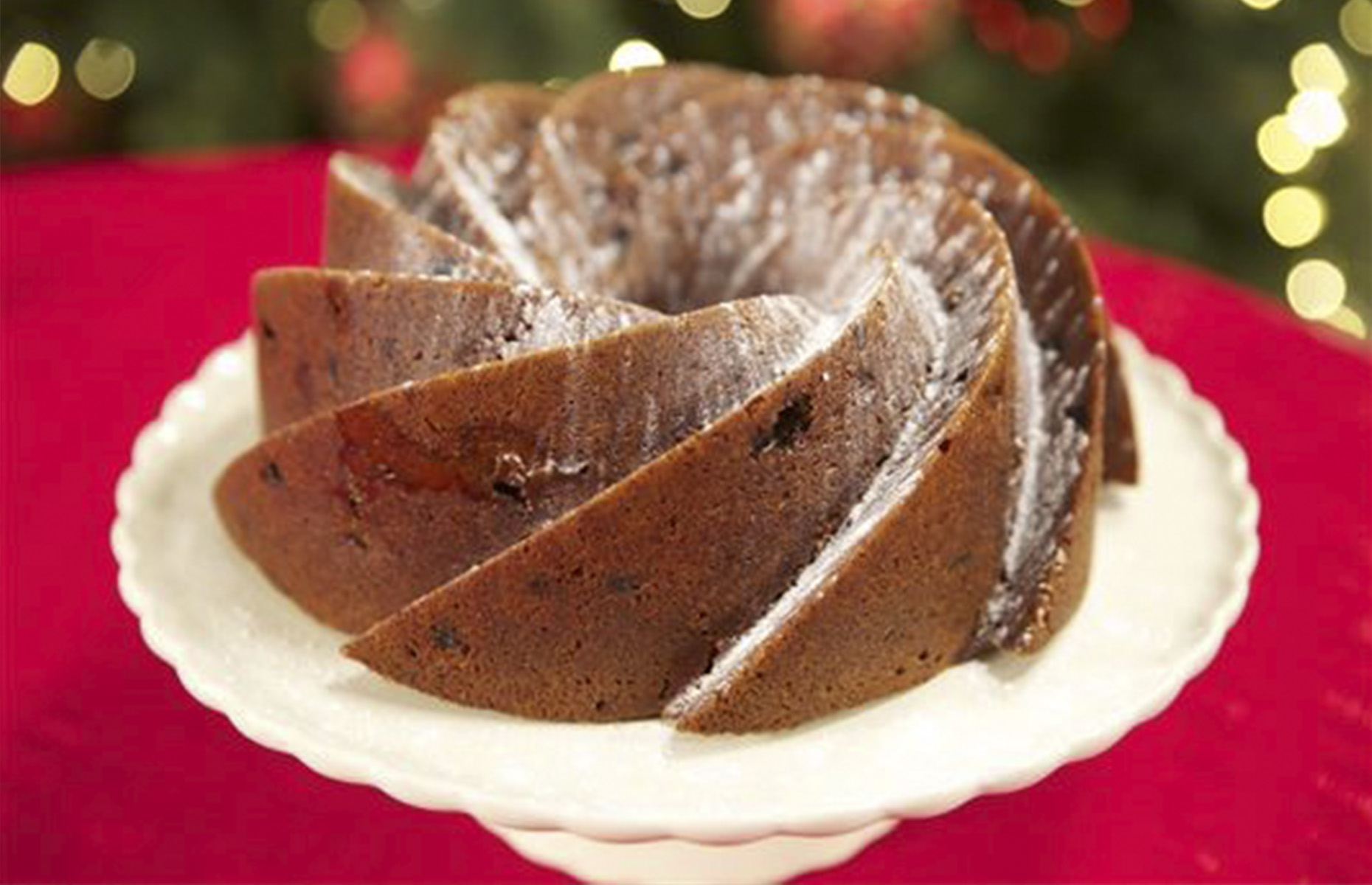 John Whaite/loveFOOD
This nutty, marzipan, mincemeat bundt cake is full of Christmas flavours, fruits and spices, and the bundt shape adds to its festive appeal. It's a little lighter than Christmas cake and the pecans and walnuts provide a pleasing contrasting texture. It's also surprisingly good served alongside a cheeseboard.
Caribbean-style Christmas cake
Dark rum, black treacle, cinnamon, stem ginger and tropical fruit mix shine in this wonderful Caribbean fruit cake. Royal icing topped with caramelised satsumas, redcurrants, grapes and gooseberries make it a fine Christmas centrepiece.
Simple cinnamon Christmas cake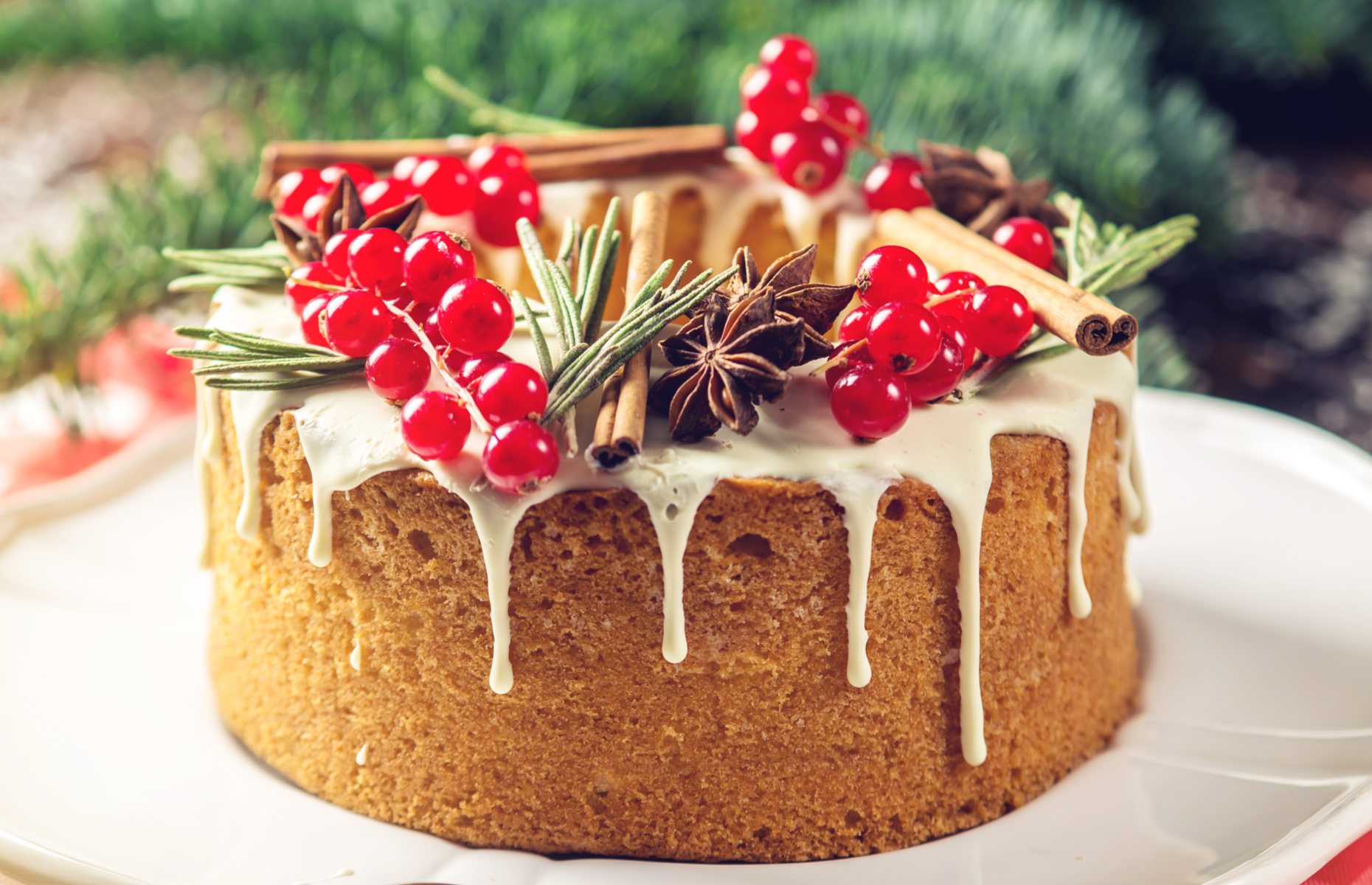 Artem Oleshko/Shutterstock
If rich cakes aren't your thing, this simple cinnamon cake is a good solution – it's a much lighter option that's relatively quick to prepare. It's not wholly traditional, but mixed spice, cinnamon and mace give it a Christmassy flavour. This one's best made closer to Christmas Day.
What to do with Christmas pudding and cake leftovers
Christmas pudding ice cream
Christmas pudding ice cream is your most refreshing way to turn around leftover Christmas pudding and it's relatively simple. Start with homemade or shop-bought vanilla ice cream and blast it in the food processor with cut-up pieces of pudding. Scoop the ice cream mixture into a large bowl and freeze until you're ready to eat.
To serve, turn the pudding-shaped ice cream mound onto a plate and drizzle over melted chocolate.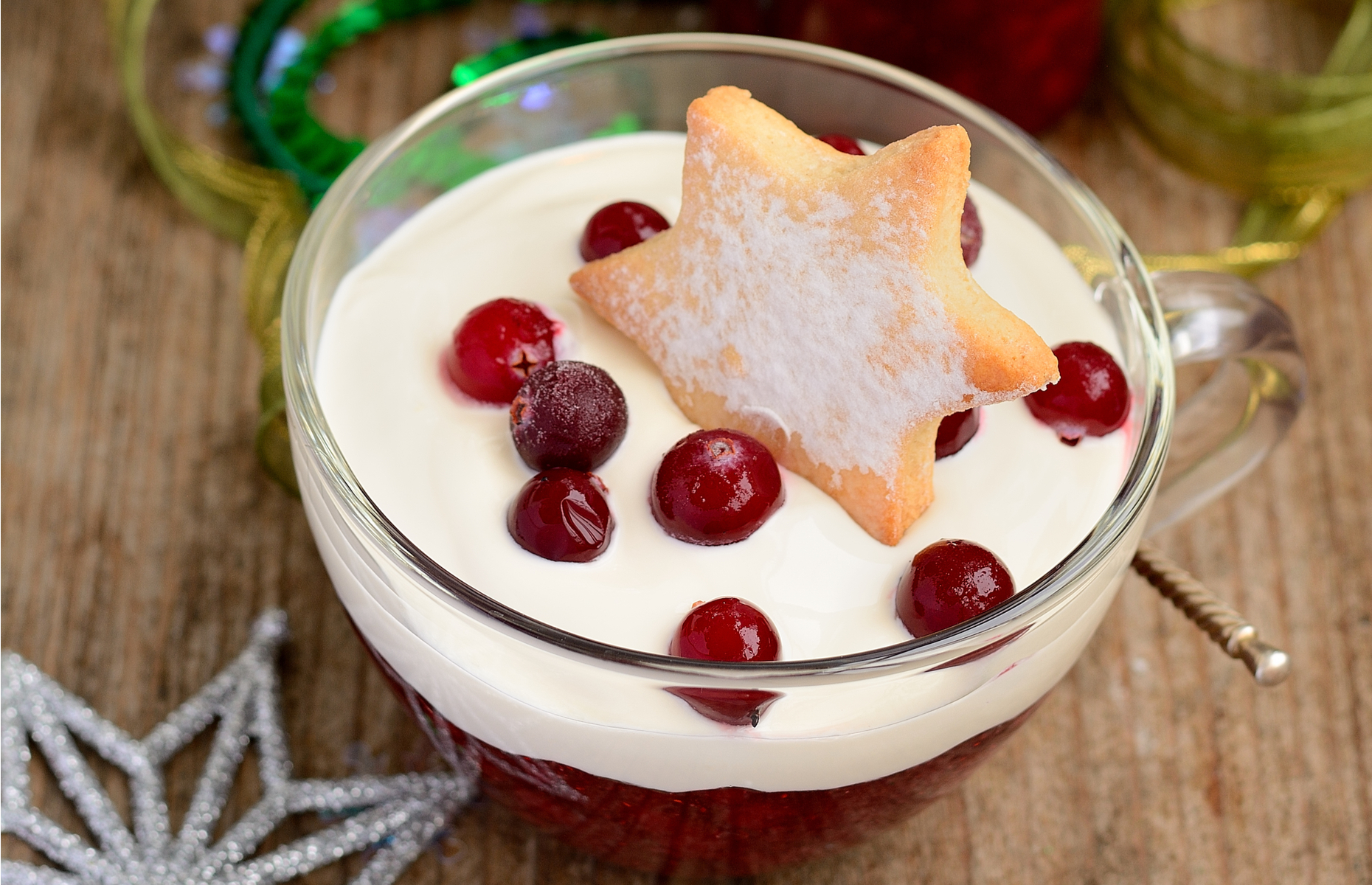 ILEISH ANNA/Shutterstock
Trifle
A festive-themed trifle is a cracking use for leftover Christmas pudding or cake. Make trifle as normal, but use slices of Christmas pudding or cake in place of sponge and go easy on the booze (remember: your pudding already contains plenty). Add fruit jelly and crème patissiere in layers, and top with whipped cream and a scattering of nuts.
Cake pops
Christmas pudding cake pops are a really fun way to upcycle leftover Christmas pudding. All you need is a couple of bars of white and dark chocolate, plus some lollipop sticks. Decorate however you like, but if you happen to have edible glitter or icing, why not have a go and turning them into Christmas baubles?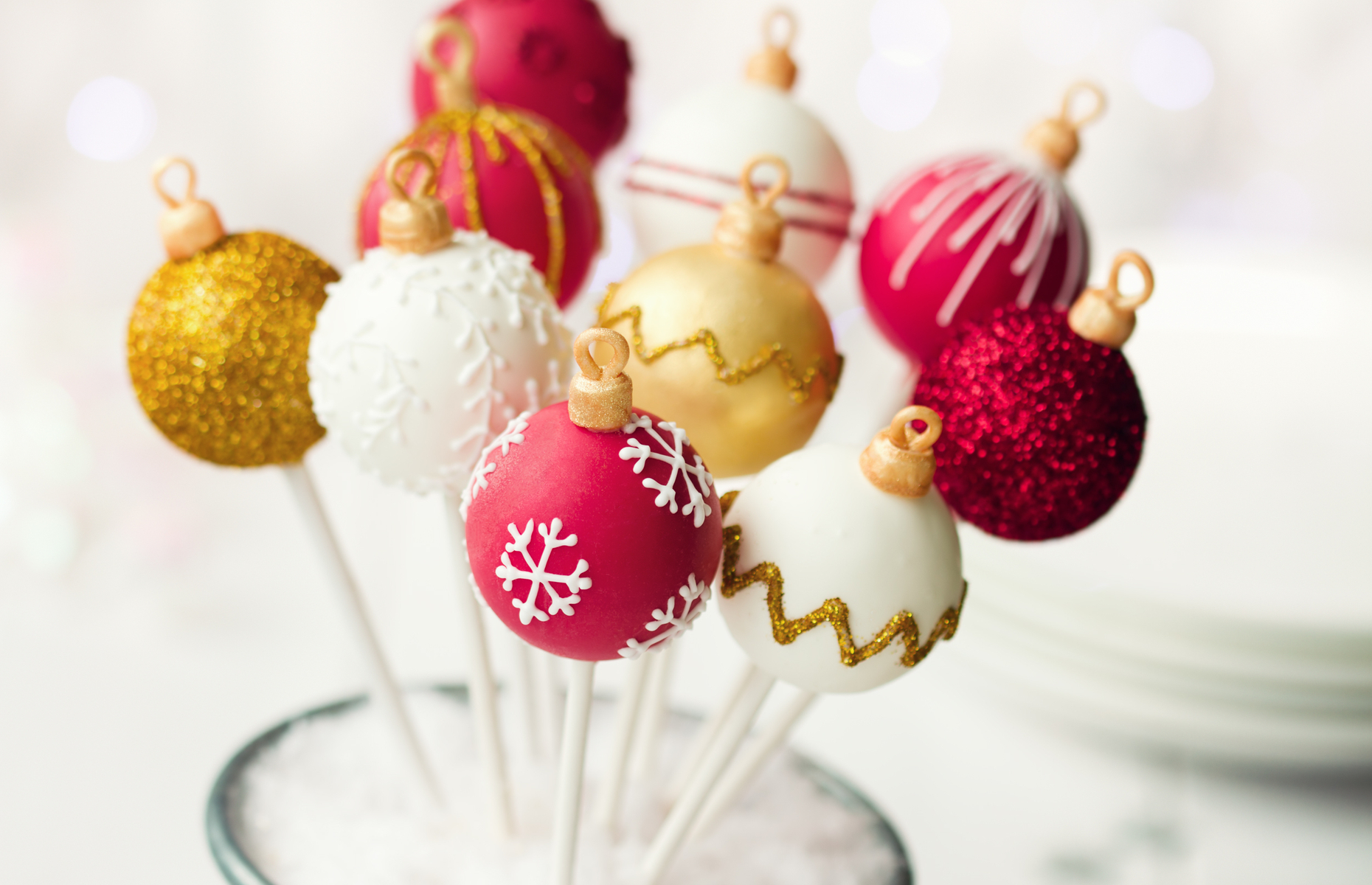 Ruth Black/Shutterstock
Christmas pudding mousse
This Christmas pudding mousse is an ingenious way to transform dense, leftover pudding into a lighter – yet still fruity and boozy – dessert. A creamy blend of custard and double cream is topped with a tangerine and Grand Marnier (or Cointreau) sauce.
Be the first to comment
Do you want to comment on this article? You need to be signed in for this feature