A guide to food and drink in Austria
From delicious soups to tasty dumplings, crispy Schnitzel and the finest of cakes, food and travel writer Rudolf Abraham takes us through some of Austria's wonderful culinary highlights.
What's so special about Austrian food?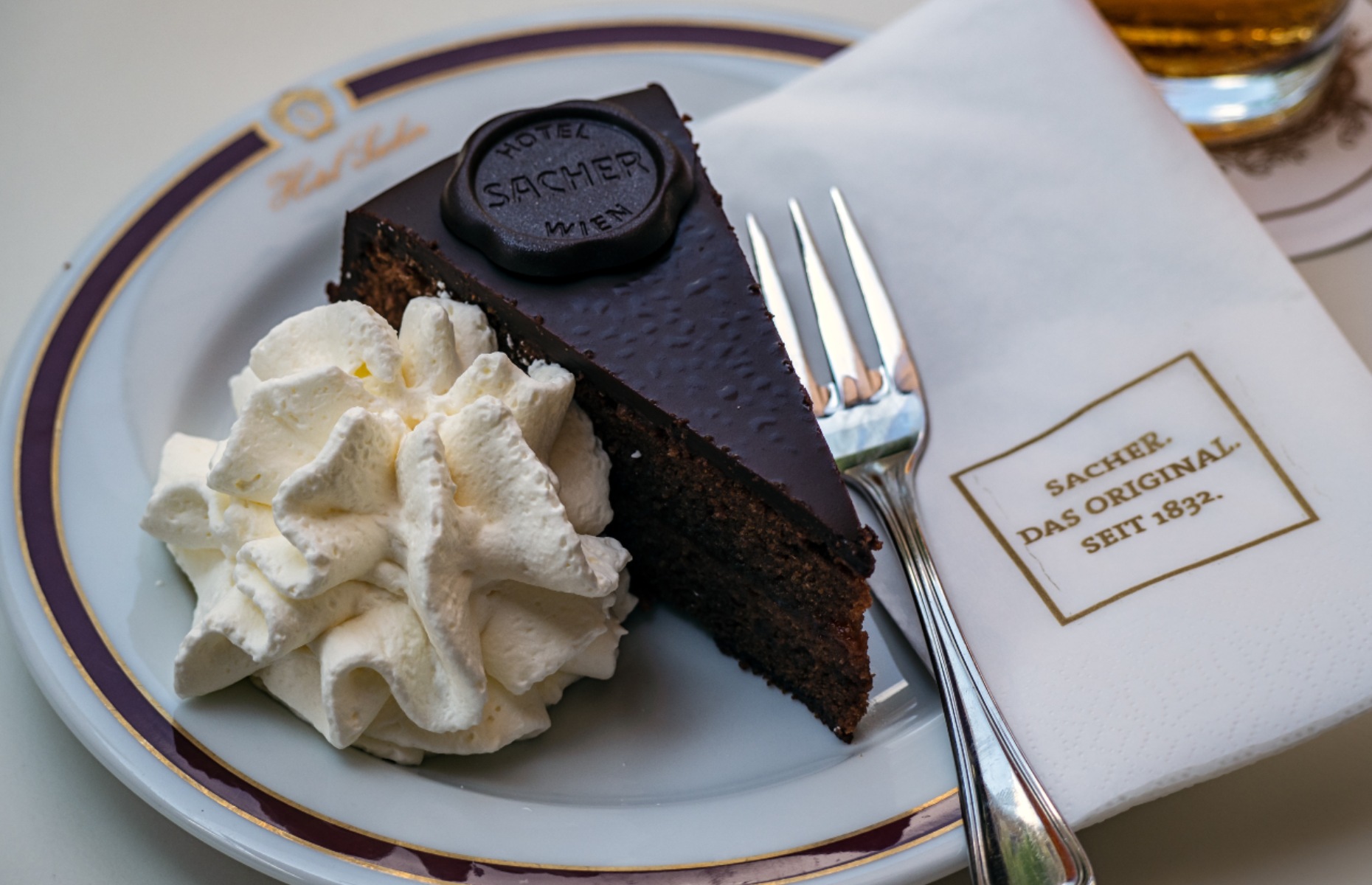 Chris Lawrence Travel/Shutterstock
As befits a country which lay at the centre of the vast and powerful Habsburg domains for several hundred years, Austria has a wonderfully rich culinary heritage. While there are some dishes which are fairly ubiquitous, there are many others associated with a particular region, season or setting – curd cheese dumplings with wild garlic and creamy nettle soup in the springtime and wild mushrooms in autumn, as well as delicious pumpkin soup in Burgenland and catfish fillets from the Danube, Gröstl served in a mountain hut in the Austrian Alps and Sachertorte savoured in the cafés of Vienna. Austrian hospitality is legendary, and this is a country where you're unlikely to ever go hungry – so as the Austrians say, Mahlzeit (or "enjoy your meal").
Top five ingredients in Austrian food
Meat
Pork, beef, veal, chicken and game – meat features prominently on the Austrian menu, although vegetarians shouldn't despair as there are a good few non-meat dishes too. The most famous Austrian beef recipe is Tafelspitz – slow-boiled with root vegetables and served with potatoes, a dollop of horseradish and apple sauce – while the most widely known overall dish is Weiner Schnitzel, which is veal cutlets that have been pummelled until suitably thin then dipped in batter, coated in breadcrumbs, fried and served with wedges of lemon.
Tiroler Speck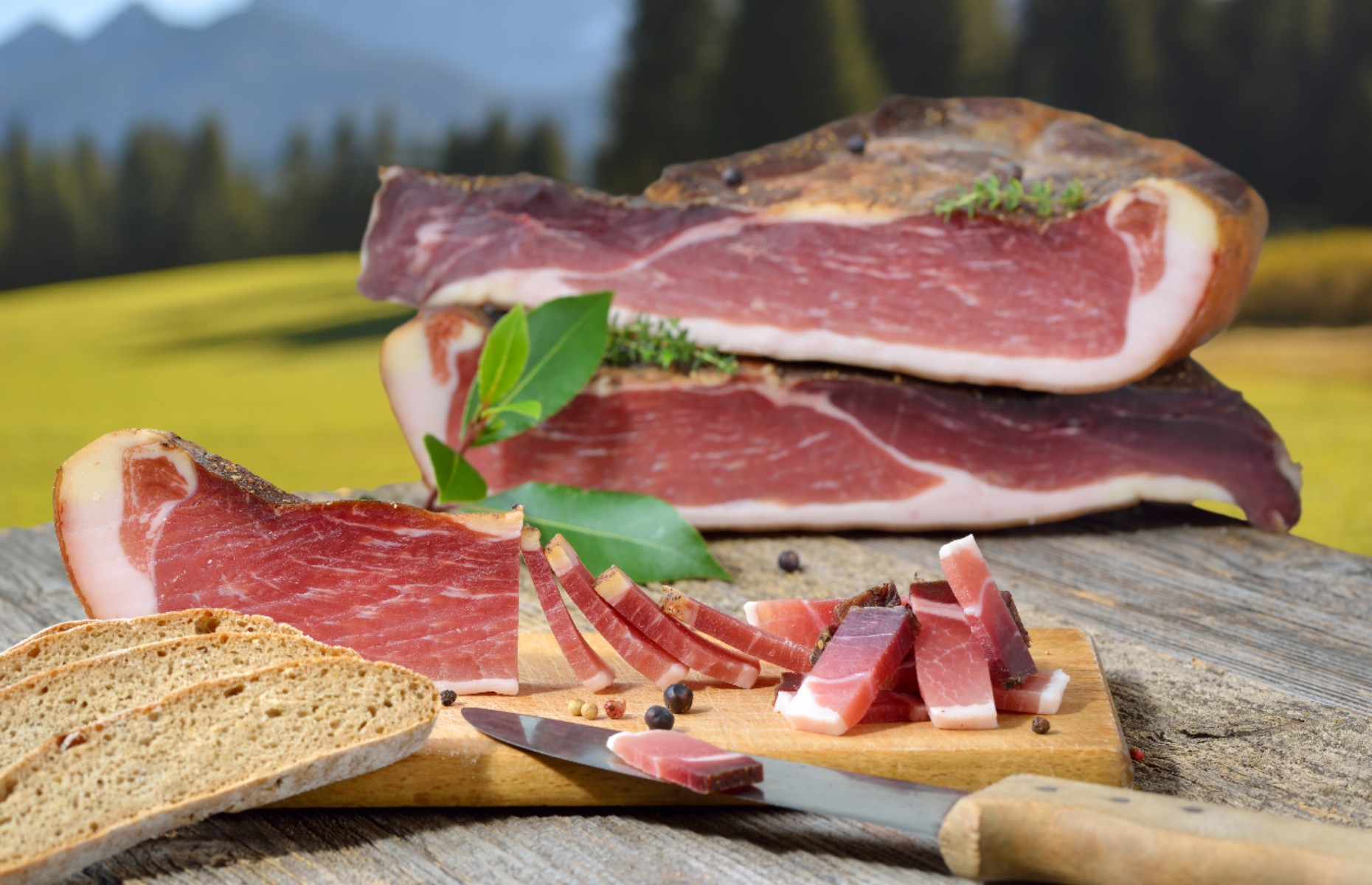 Karl Allgaeuer/Shutterstock
You'll find speck (smoked bacon) making an appearance in many dishes, such as Tiroler Gröstl or Tiroler Knödel, or served on its own – often as the centrepiece of a good Brettljause, which is a traditional wooden platter of cured meats and cheeses served with slices of fresh rye bread, pickles, horseradish or other raw vegetables to add crunch. After it has been dry-salted, Tiroler Speck is seasoned with a blend of herbs and spices – juniper berries add a distinctive flavour – and gradually cold-smoked over several days using beechwood, before being air-dried and matured for around five months.
Knödel
Knödel (dumplings) are an Austrian staple made from small cubes of dry bread mixed with egg, fried onions or other ingredients. They're usually boiled and served as an accompaniment to meat or other dishes, although you'll also find them on their own or as a dessert. Many are vegetarian-friendly too. Semmelknödel are the simplest variety, while Kaspressknödel includes potato and cheese in the ingredients and are fried rather than boiled. Spinatknödel are made with the addition of spinach.
Alpine cheeses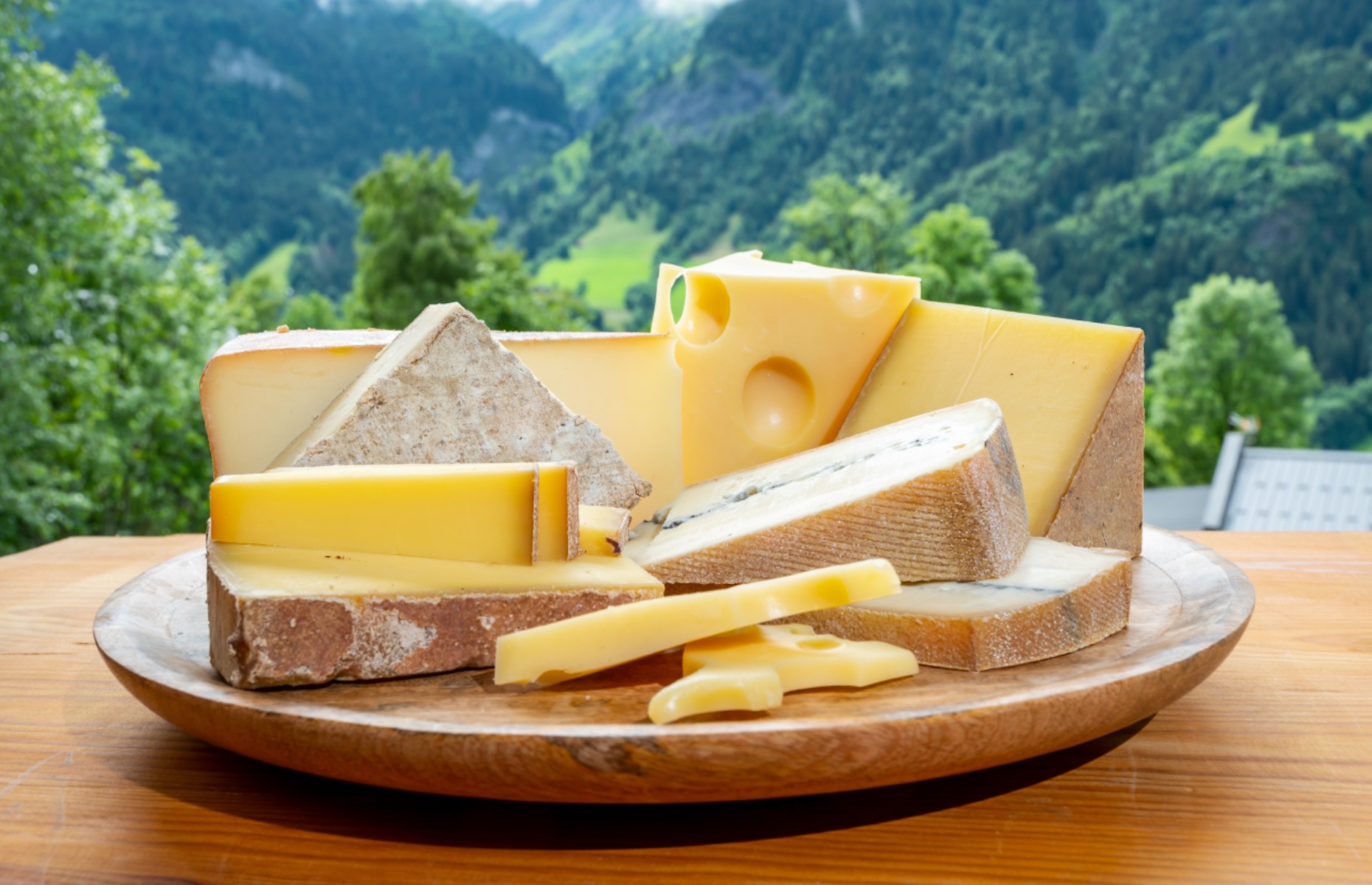 Barmalini/Shutterstock
All those lush mountain pastures support a long heritage of Alpine dairy produce, from rich butter to delicious cheeses (bergkäse). Several of these cheeses have Protected Designation of Origin (PDO) status, including Vorarlberger Alpkäse – a hard cheese with a rich, slightly aromatic flavour from the Alpine herbs which form part of the cows' diet; Gailtaler Almkäse – made in 14 pastures above the Gail Valley in Carinthia; and Tiroler Graukäse – a pungent, rennet-free cows' milk cheese which is slightly crumbly and with a grey mould.
Topfen (Quark)
This traditional form of unaged curd cheese is made by warming soured milk until it curdles. It's an essential ingredient in desserts such as Topfenknödel (a traditional fried or boiled pastry). It's also used to make lip-smacking savoury spreads like the spicy cheese Liptauer.
READ MORE: A guide to food and drink in Slovenia
Seven dishes to try in Austria
Weiner Schnitzel and Apfelstrudl probably need little introduction, but there are loads of other traditional dishes on the Austrian menu worth trying.
Kürbis suppe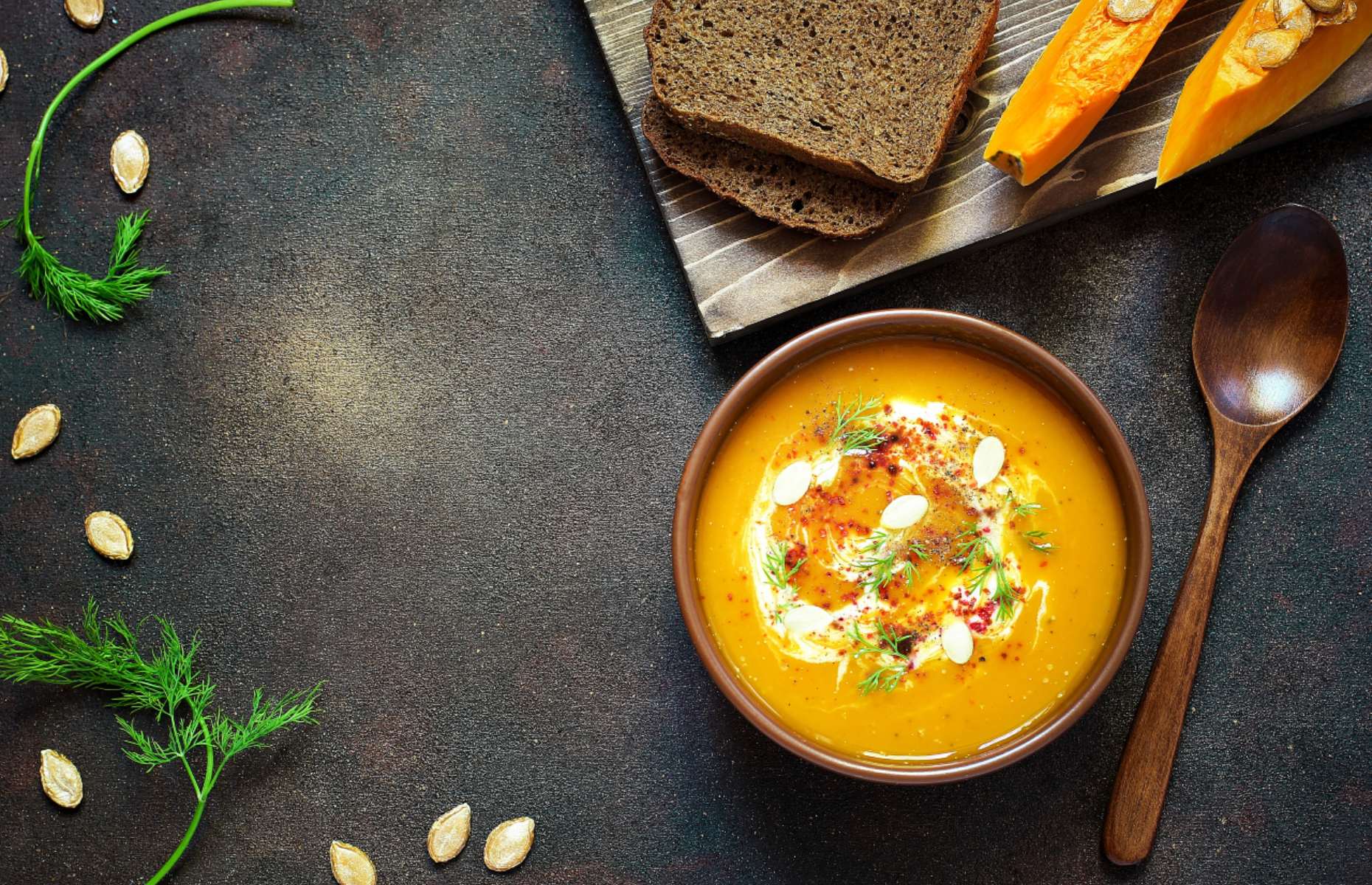 Usmee/Shutterstock
This wonderfully rich and comforting pumpkin soup is particularly good in Styria and Burgenland and is usually served with a drizzle of pumpkin seed oil, for which these regions are famous.
Kärntner Kasnudeln
This delicious Carinthian specialty is a good vegetarian option – think giant ravioli-like parcels stuffed with cheese, potato, pumpkin or other fillings, served smothered with foaming butter.
Tiroler Gröstl
A quintessential part of any hiking trip or stopover at a mountain hut in Austria, this is a hearty potato, bacon and onion fry-up, seasoned with caraway seeds and served sizzling in a pan, topped with a fried egg and good scattering of chives. The original is from Tirol, but you'll find it all over Austria.
Martinsgans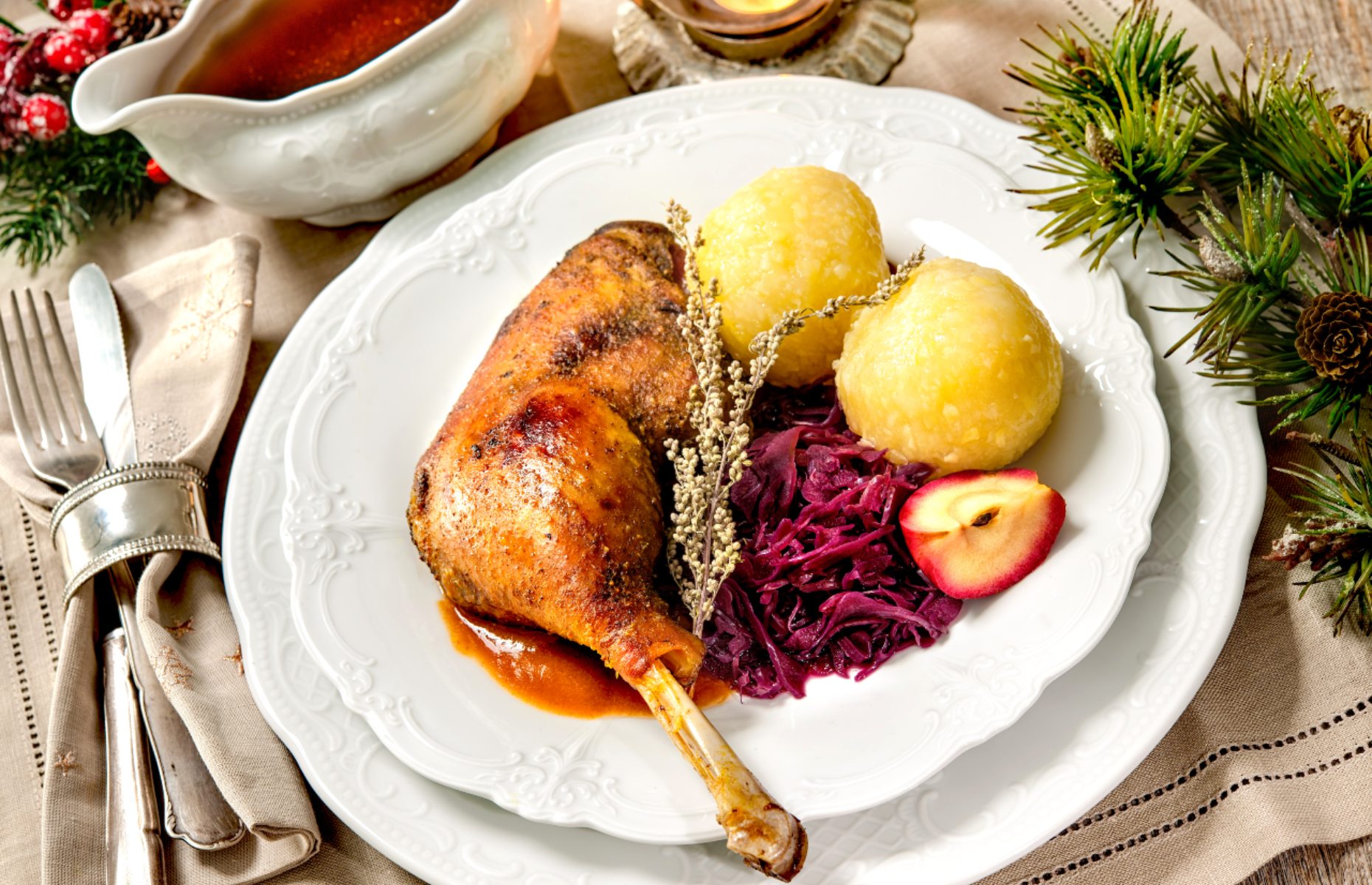 Alexander Raths/Shutterstock
Martinsgans is the traditional festive meal for St Martin's Day on 11 November: roast goose with stuffing, served with sautéed red cabbage and potato dumplings.
Hirschragout
This slow-cooked venison ragout, simmered in red wine and usually served with Knödel (boiled dumplings), is especially popular during the autumn months.
Kaiserschmarrn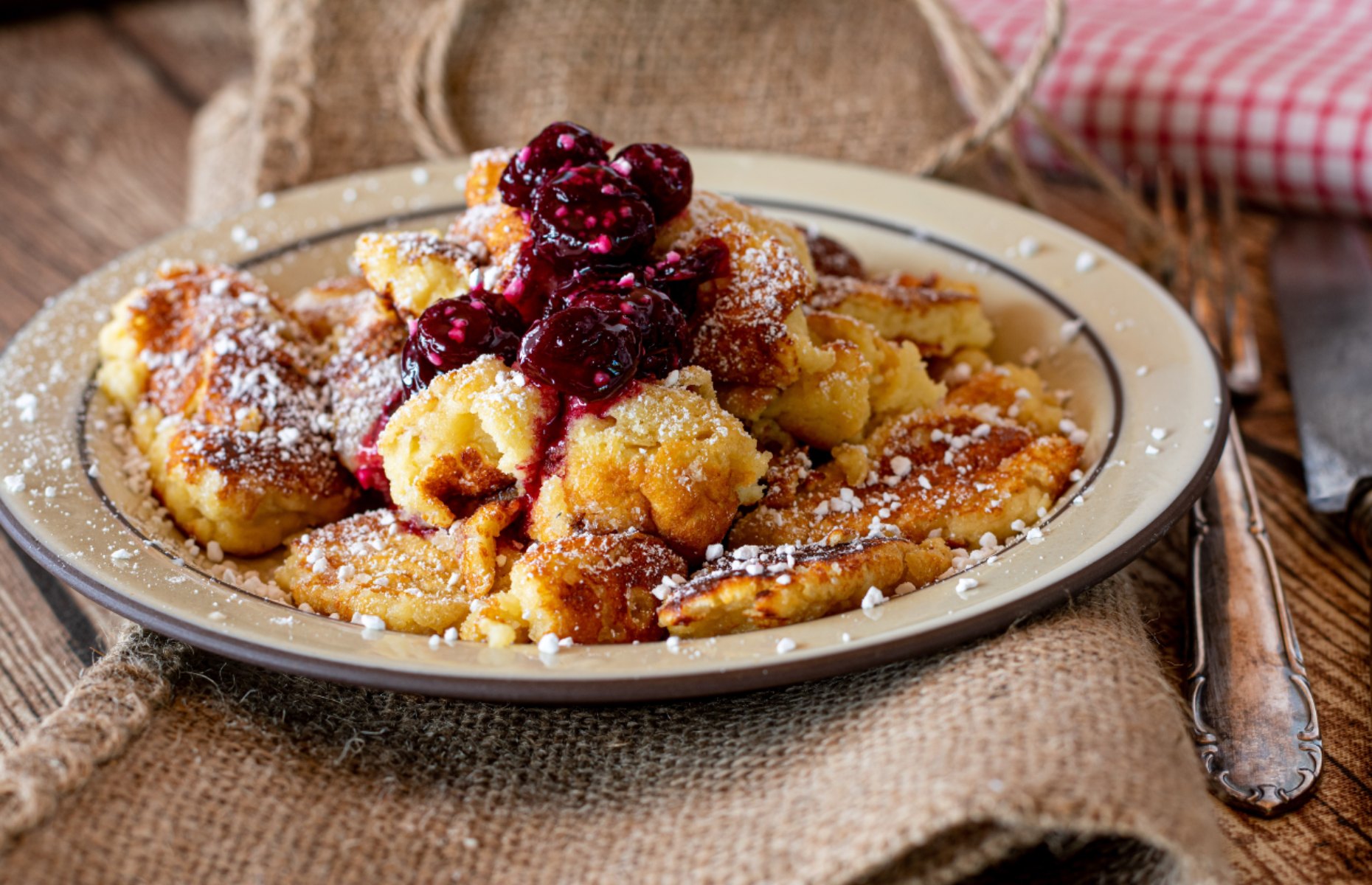 Angelika Heine/Shutterstock
Kaiserschmarrn was a favourite dessert of Emperor Franz Josef I – it takes its name from the Austrian emperor – and it is the be-all-and-end-all of Austrian sweet things as far as this writer is concerned. Think deliciously plump, fluffy pancakes, roughly chopped or torn into large pieces, tossed in butter and sugar and caramelised under the grill, sprinkled with icing sugar and cinnamon, and served with a bowl of plum or berry compote.
Sachertorte
Austria's most famous cake – which is saying something in a land famous for these sweet treats – Sachertorte is a rich, dark chocolate cake with a layer of apricot jam through the middle and on the top and sides, all covered with a layer of chocolate glaze. The most illustrious place to try Sachertorte in Vienna is Café Sacher, named (like the cake itself) after the young apprentice chef who first created it in 1832 when he was just 16 years old.
What to drink in Austria
Wine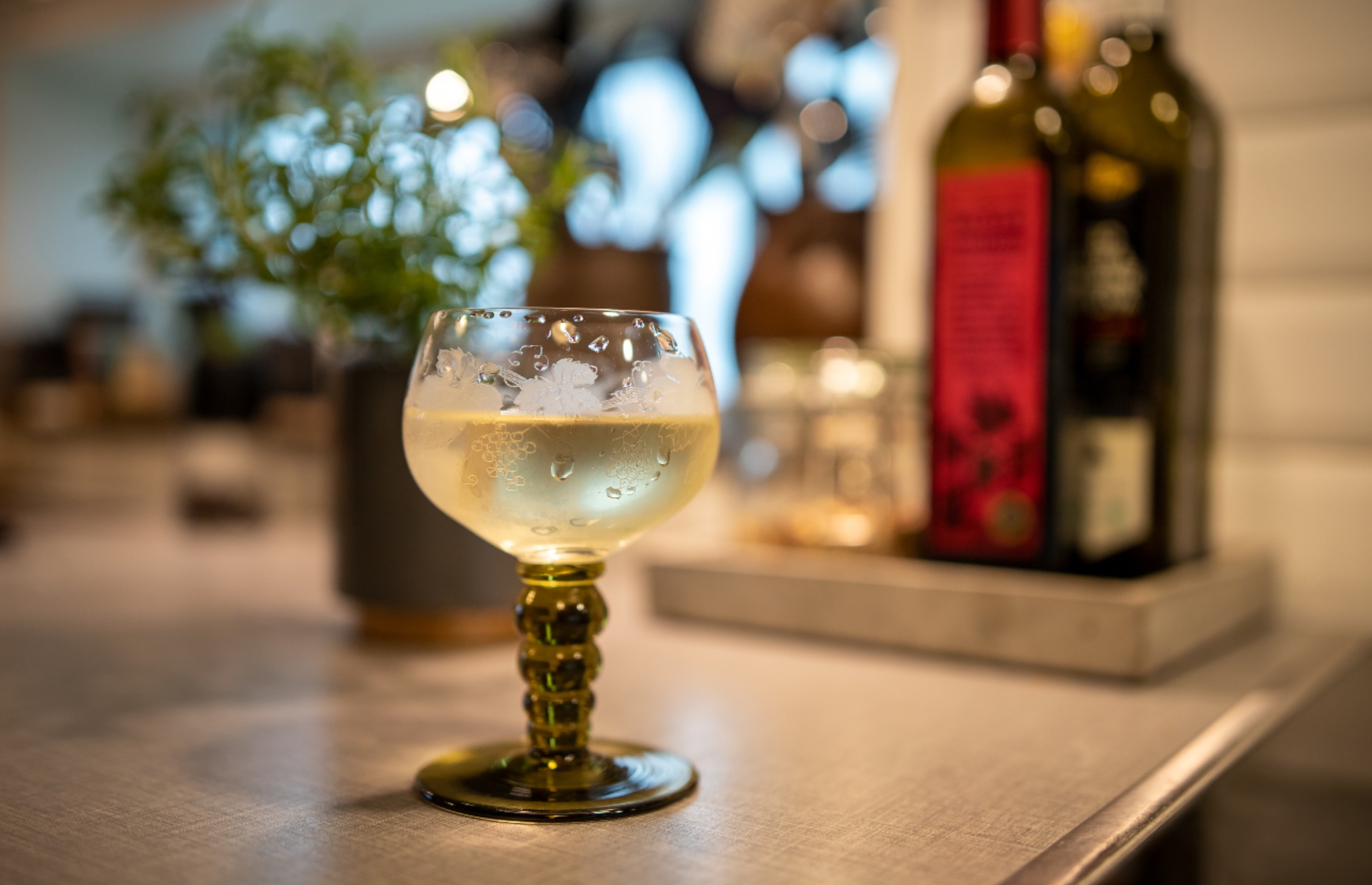 VLA photos/Shutterstock
Austria has four main wine regions. Wine is primarily made in the east of the country in the Niederösterreich (Upper Austria), Wien, Burgenland and Steiermark (Styria) regions, although it's also produced on a smaller scale in the more mountainous western half of the country. Grüner Veltliner is the white wine to look out for, which is generally deliciously crisp, with plenty of citrus flavours and notes of white pepper. Zweigelt is the most popular red wine.
Beer
The Austrians like their beer, drinking more of it per capita than any other country in Europe apart from the Czech Republic. Ottakringer is the biggest brewery in Vienna, founded in the 19th century, while Stiegl has been brewing in Salzburg since 1492. Beer festivals in the capital include the Wiener Bierfest and Craft Beer Festival.
Coffee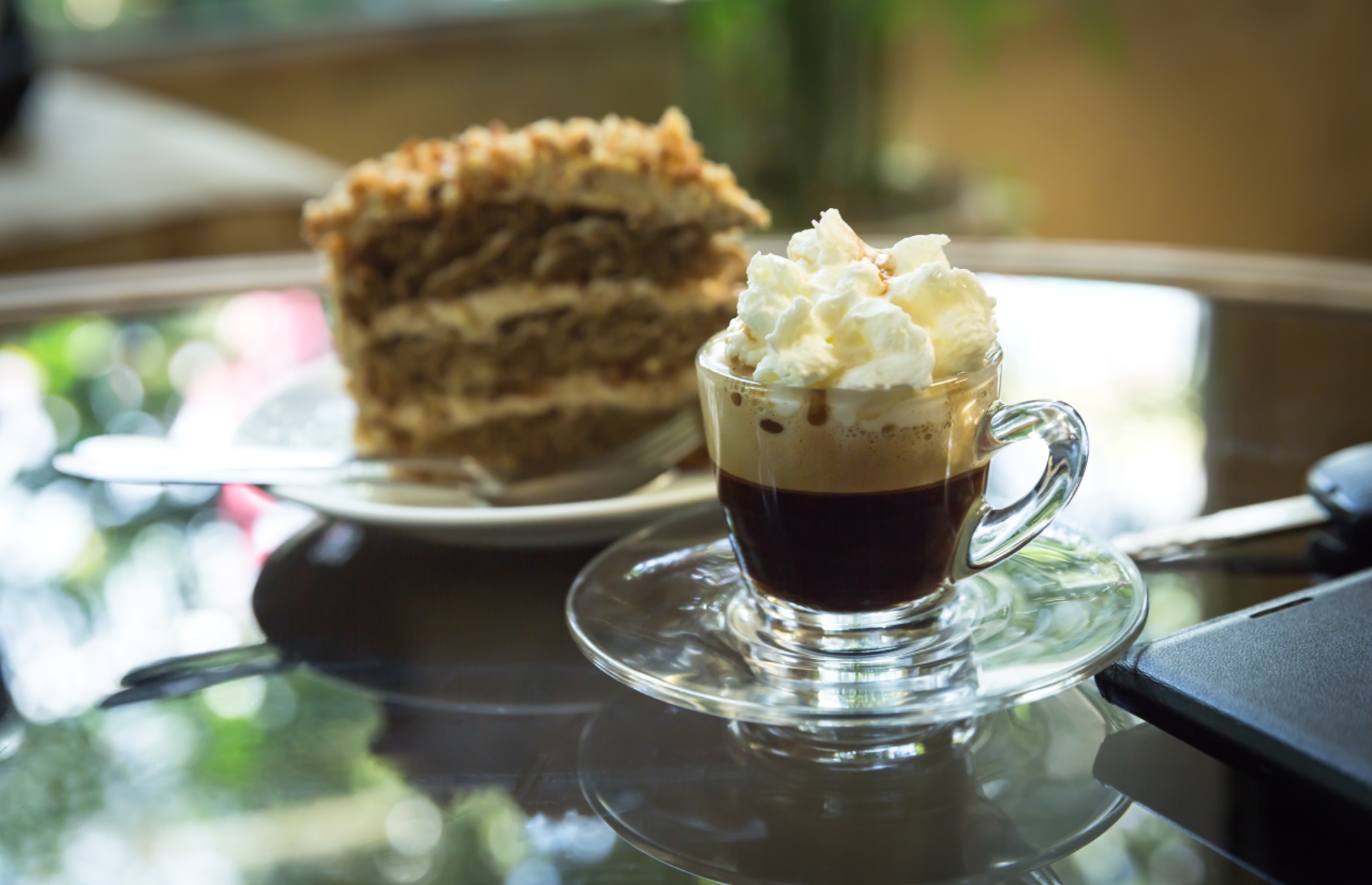 Dourleak/Shutterstock
Coffee has been a part of the fabric of Viennese life since the city's first licensed coffee house was opened in 1683 by an officer from the Polish-Habsburg army, according to most popular accounts, using sacks of coffee beans left behind by the Ottomans following the failed Second Siege of Vienna. In any case, decent coffee is never far away in Austria, whether it's a good espresso you're in need of or a large Einspänner – two shots of espresso topped with a thick layer of whipped cream.
Where to eat in Austria
Traditional
Herkuleshof, Carinthia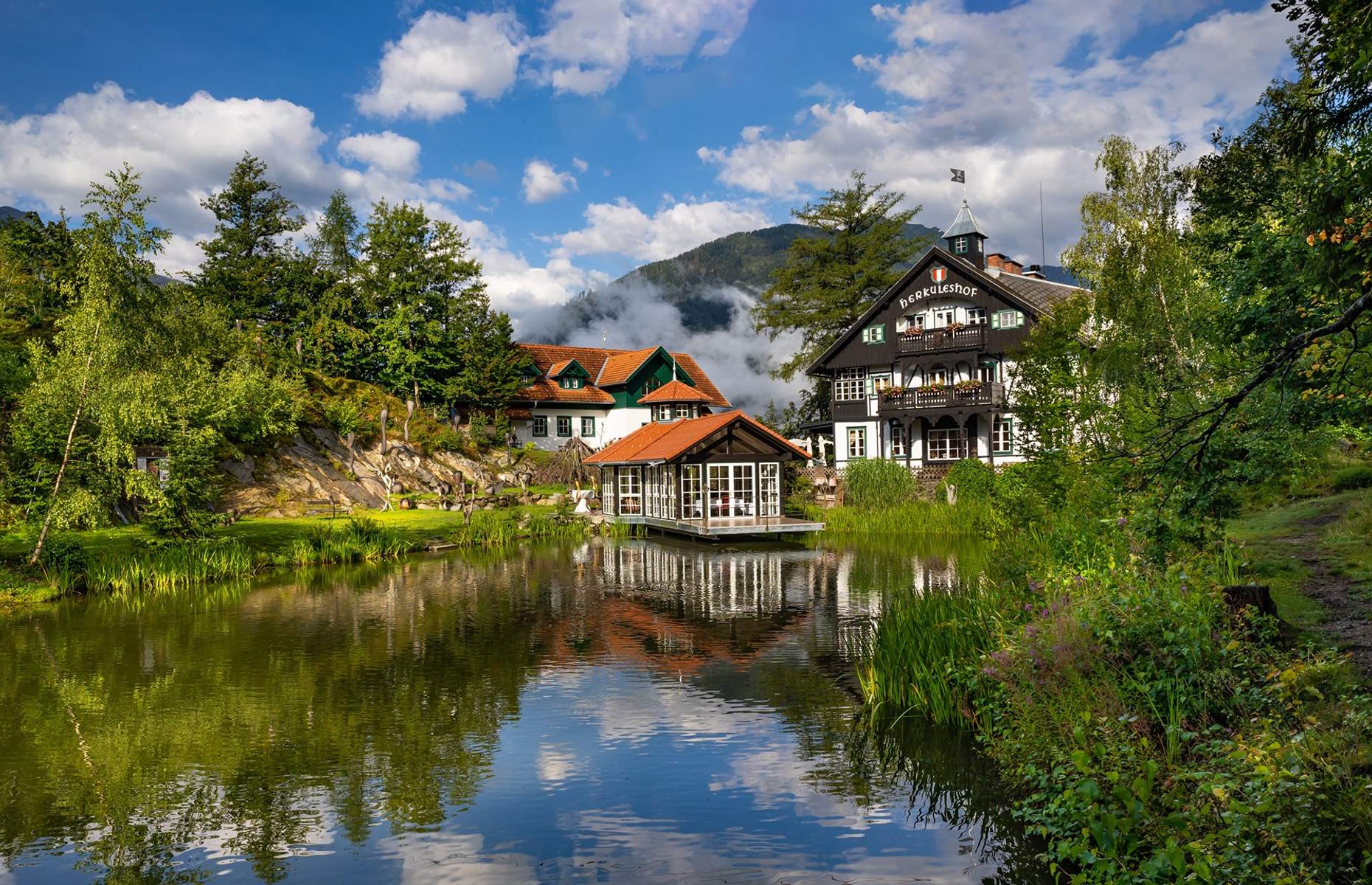 Herkuleshof/Facebook
Just a short way down the Mölltal from the foot of Austria's highest mountain, Großglockner, Herkuleshof serves supremely good traditional food and is set on top of a small hill which was once the site of a Roman temple.
Steinerwirt, Zell am See
This excellent restaurant in Zell am See serves delicious traditional dishes, along the lines of Hirschragou and Kaiserschmarrn, in a friendly, wood-panelled setting.
Stiftskeller, Innsbruck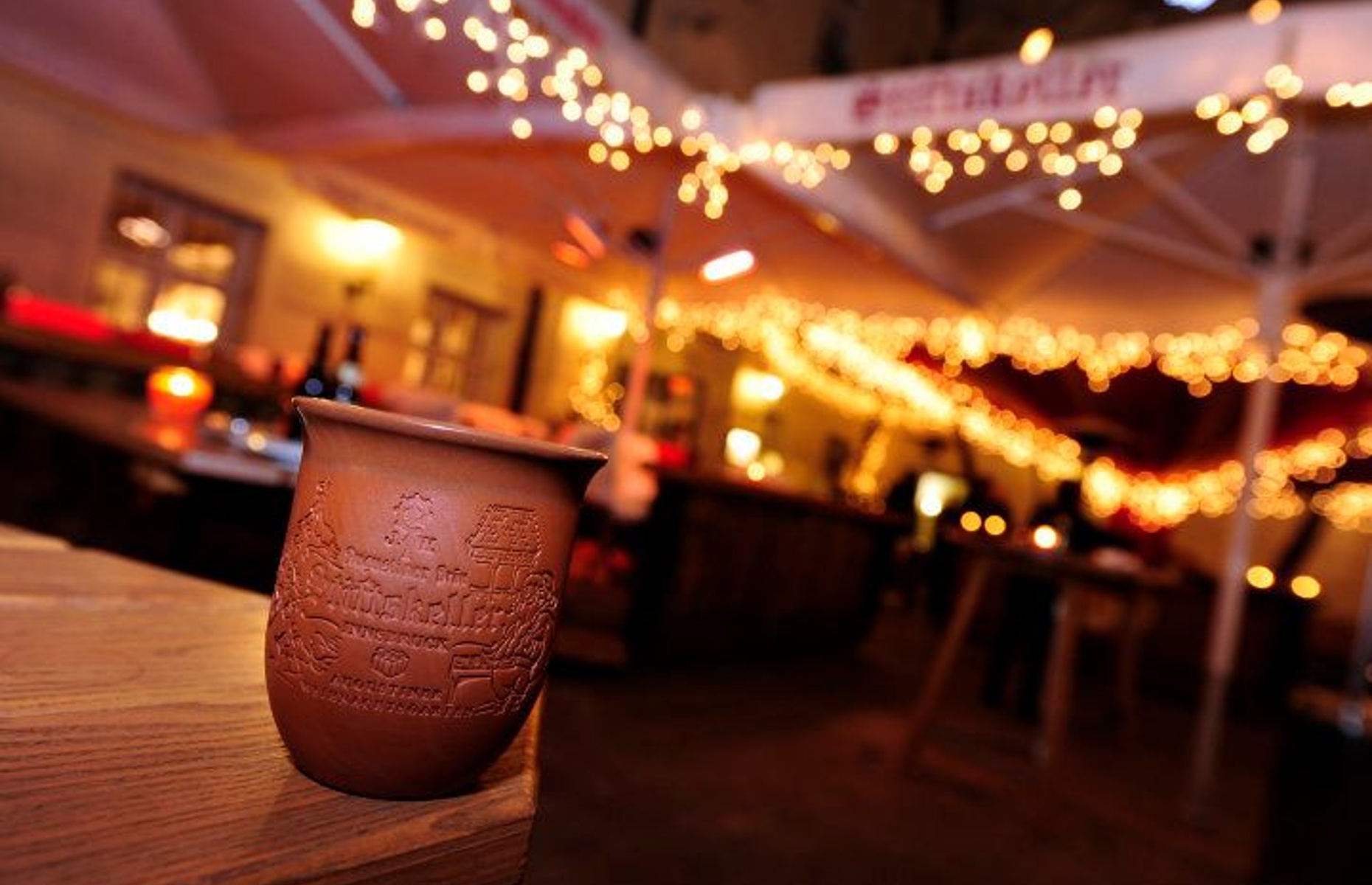 Stiftskeller/Facebook
For the traditional beer hall experience in Austria, you need look no further than this popular place in the Tirolean capital.
Fine dining
Tian, Vienna
The most surprising thing about the Michelin-starred Tian is that in this city of Schnitzel and Tafelspitz it's vegetarian and vegan-friendly. Chef Paul Ivić has created a wonderful six and eight-course menu, described as a "walk through the vegetable garden", with an emphasis on seasonal, regionally-sourced ingredients. It also has organic wines and a no waste policy.
SENNS.Restaurant, Salzburg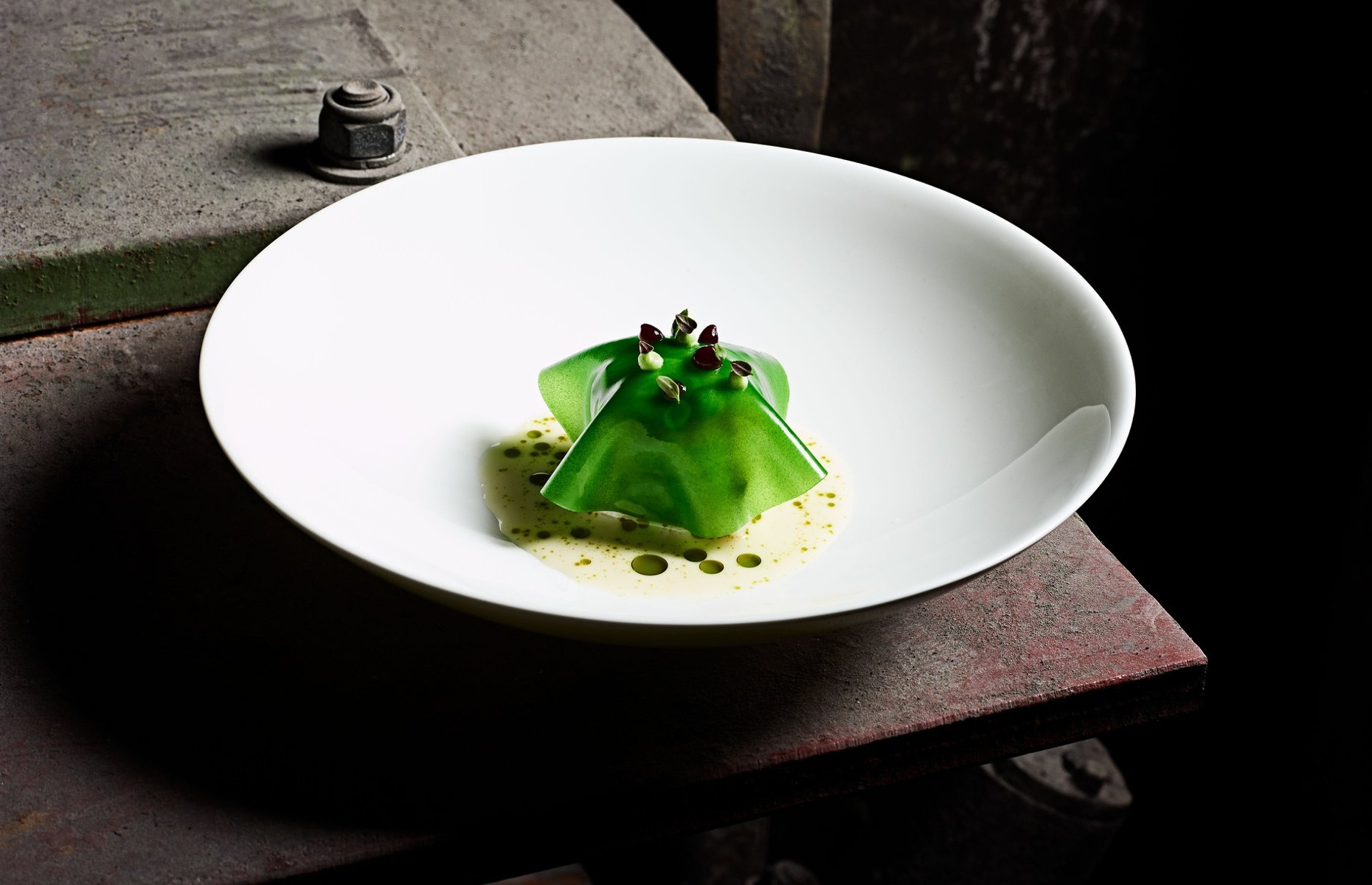 SENNS.Restaurant/Facebook
This two Michelin-starred restaurant is housed in an old bell foundry with an open kitchen in Salzburg and maintains raw industrial elements offset with stylish design.
READ MORE: A guide to food and drink in Croatia
What to bring home from Austria
Wine
Pick up a bottle or two at a vineyard during a wine tour, or from a boutique wine shop such as Wein & Co (it has branches in Vienna and Salzburg). Natural Wine is an online dealer based in Salzburg.
Pumpkin seed oil
It's definitely worth buying a bottle of this luscious stuff, pressed from the finest quality pumpkin seeds grown in Styria or Burgenland.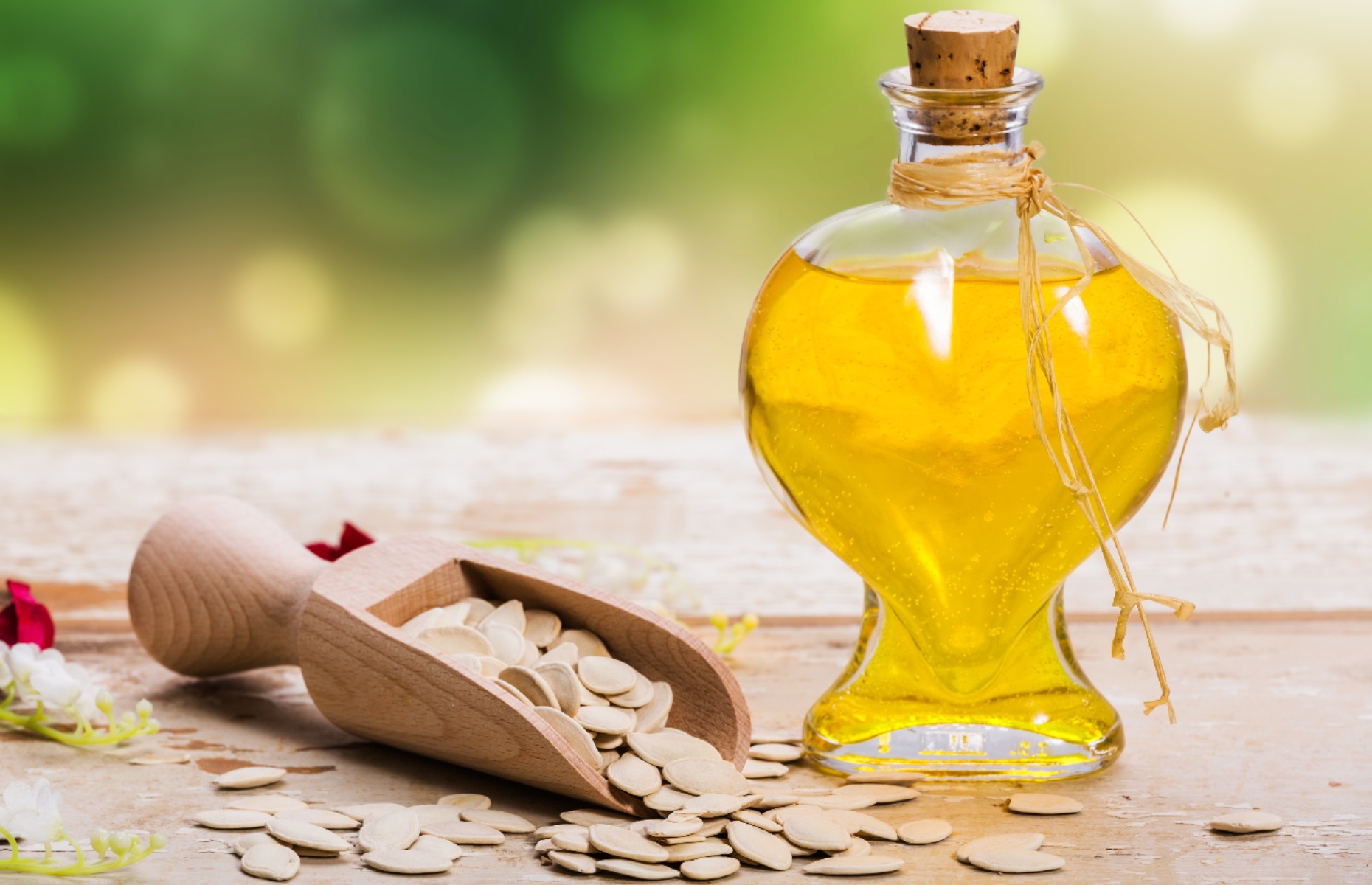 Dejan Dundjerski/Shutterstock
Tiroler Speck
This is Austria's most famous smoked ham and a good place to try a selection of it, and then buy some, is at Speckeria in Innsbruck.
Schnapps
A bottle of potent Austrian schnapps – fruit brandy usually made from pears, apples, apricots, herbs or other ingredients – is as good a way as any of recalling fireside evenings at a mountain hut.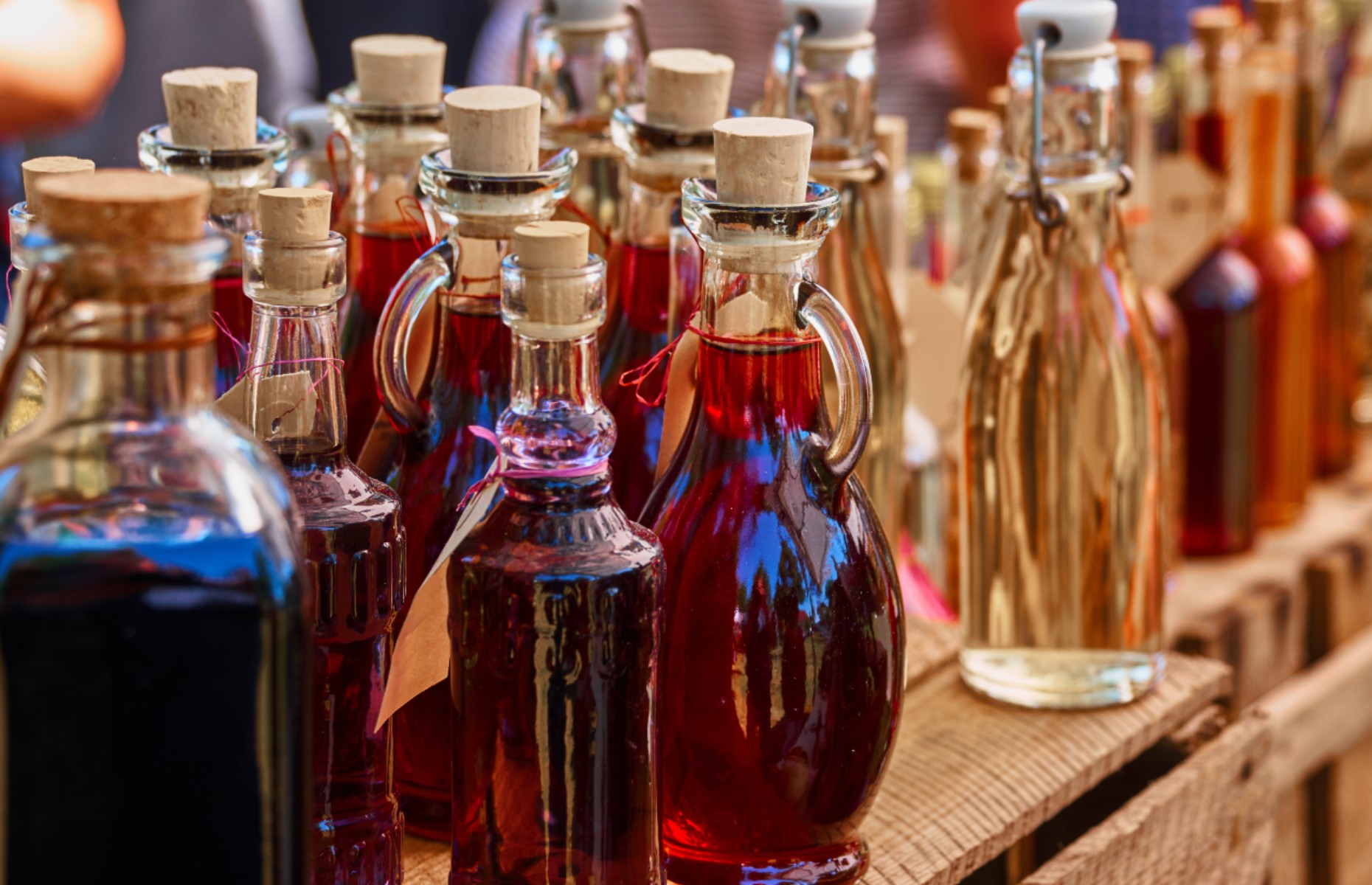 Geogif/Shutterstock
Salt
A small box of natural rock salt from the historic salt mines at Hallstatt or Bad Aussee makes another good food souvenir.
Mozartkugeln
These are Austria's most famous chocolates, made in Salzburg since the 1890s and named after the city's most famous composer.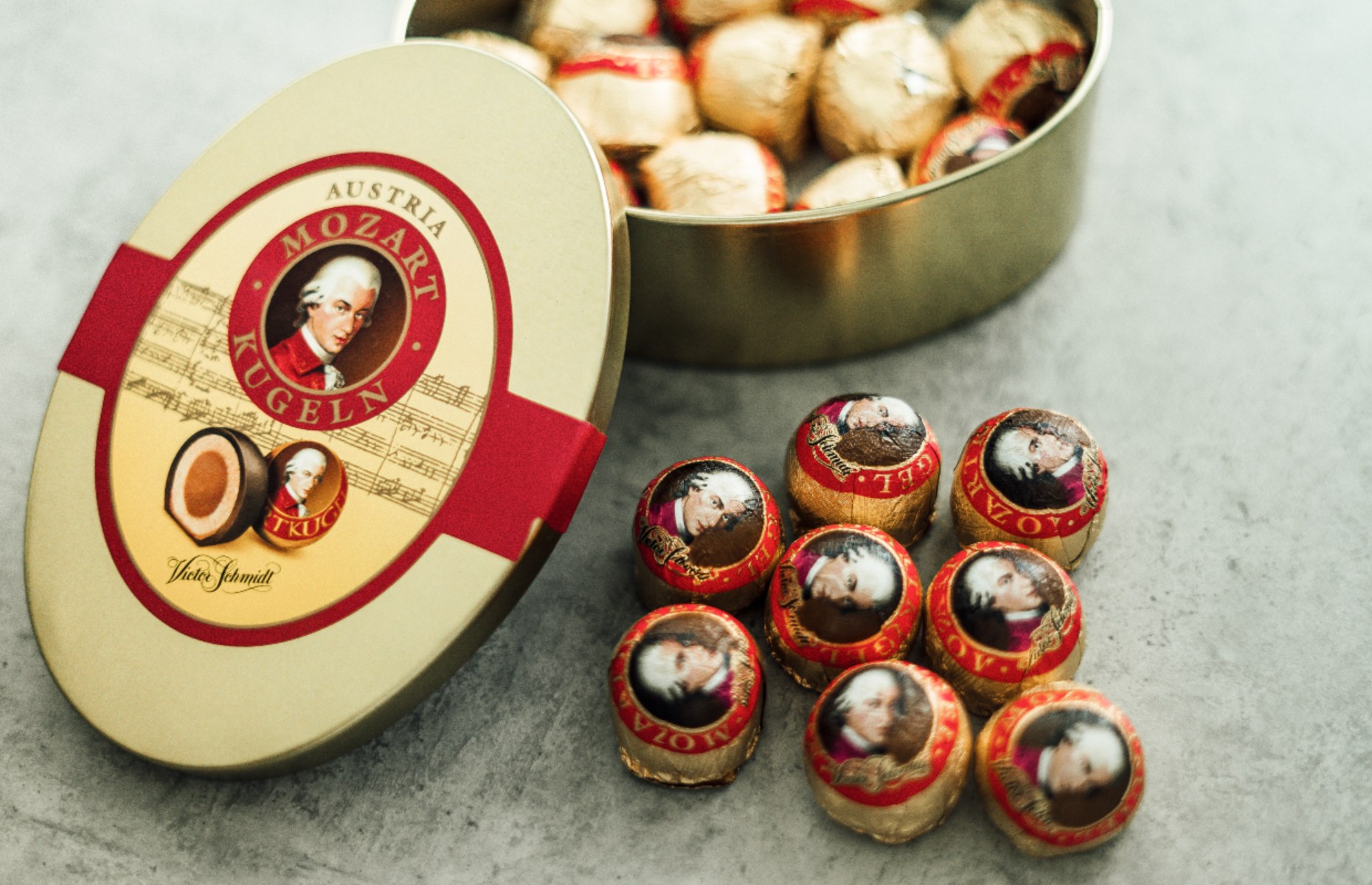 Sakphoto/Shutterstock
Lead image: Berni0004/Shutterstock
Be the first to comment
Do you want to comment on this article? You need to be signed in for this feature