A local's guide to food and drink in Croatia
Croatian cuisine is a delicious fusion of Mediterranean flavours and tradition, and hearty central European fare – sometimes infused with a whiff of Italy on the coast, and more than a twinge of Austro-Hungary inland – yet is very much its own. Food and travel writer and former Zagreb resident Rudolf Abraham takes us through some of Croatia's many culinary highlights.
What's so special about Croatian food?
A journey through the variety of tastes and flavours of Croatia is, quite simply, a reason to visit the country in itself – from superb seafood to spit-roasted lamb, opulent stews, exquisite truffles and the seasonal bounty of wild asparagus, chestnuts and cherries. Head to Ston for fresh oysters, the forested mountains of Gorski kotar for game dishes, Slavonia for stuffed cabbage leaves, and the Istrian hinterland for some of the best olive oils you're likely to taste, anywhere.
Croatians are justifiably proud of their cuisine, and sitting around a table with family, good food – and of course, wine – is still a big part of what makes life here tick.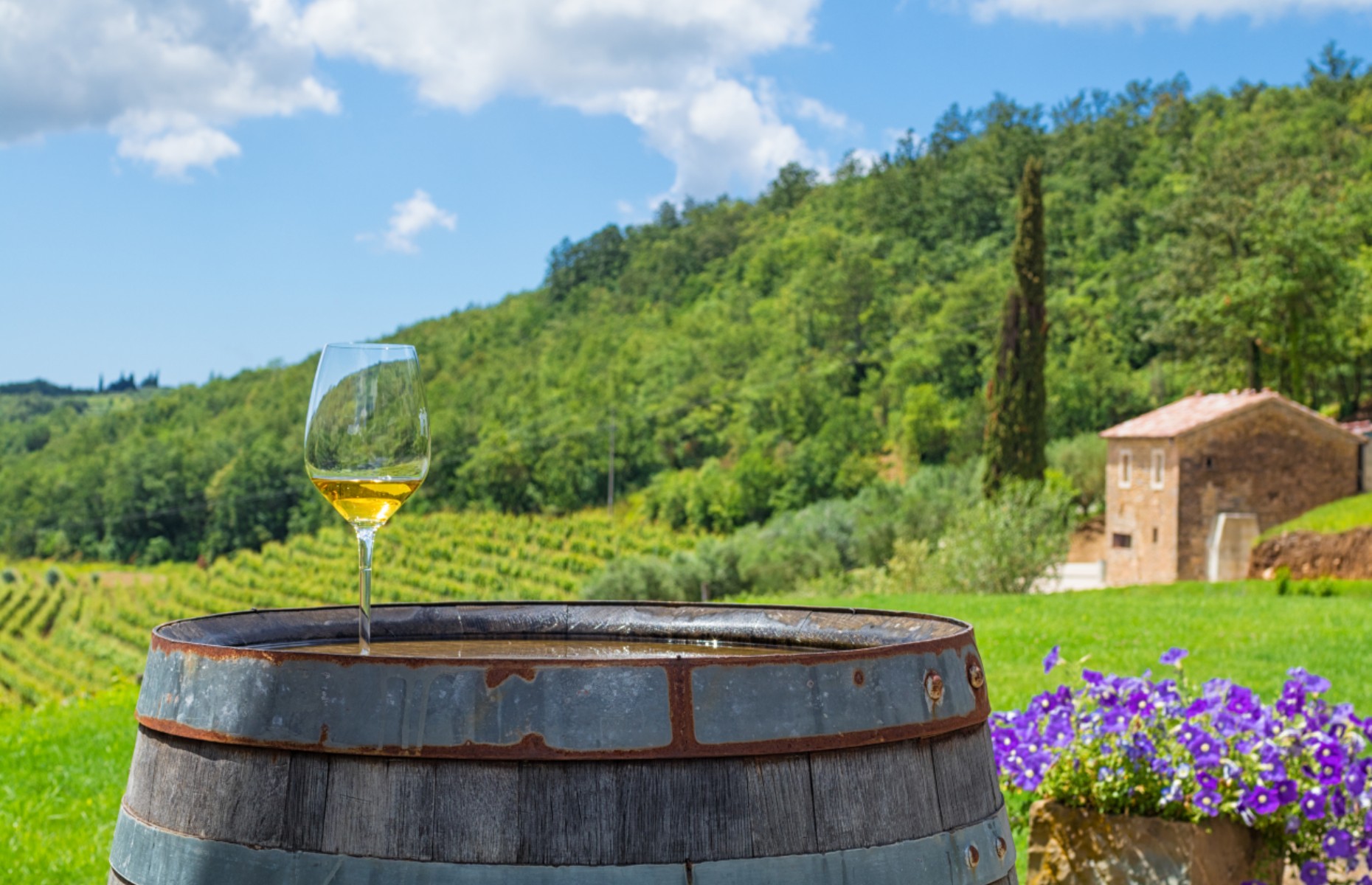 Phant/Shutterstock
READ MORE: A local's guide to Latvian food
Top 4 ingredients in Croatia
1. Seafood
With over 3,728 miles (6,000km) of highly indented coastline, not to mention some 1,100 islands and islets, it's hardly surprising that seafood features prominently on Croatian menus.
Courtesy of the Croatian National Tourist Board/Maja Danica Pečanić
Staples include gilt-head bream (orada), sea bass (brancin) and scampi (škampi). You can help preserve Adriatic fish stocks by avoiding ordering whitebait or other immature fish. Head inland for excellent freshwater fish, and dishes including fiš paprikaš, a rich and spicy carp stew.
2. Truffles
The centre of the Istrian peninsula is renowned for its truffles, or tartufi as they are known in Croatia. You'll find tartufi on restaurant menus here throughout the year, in a range of dishes including exquisite pasta sauces, and in local artisan products such as truffle-infused cheeses.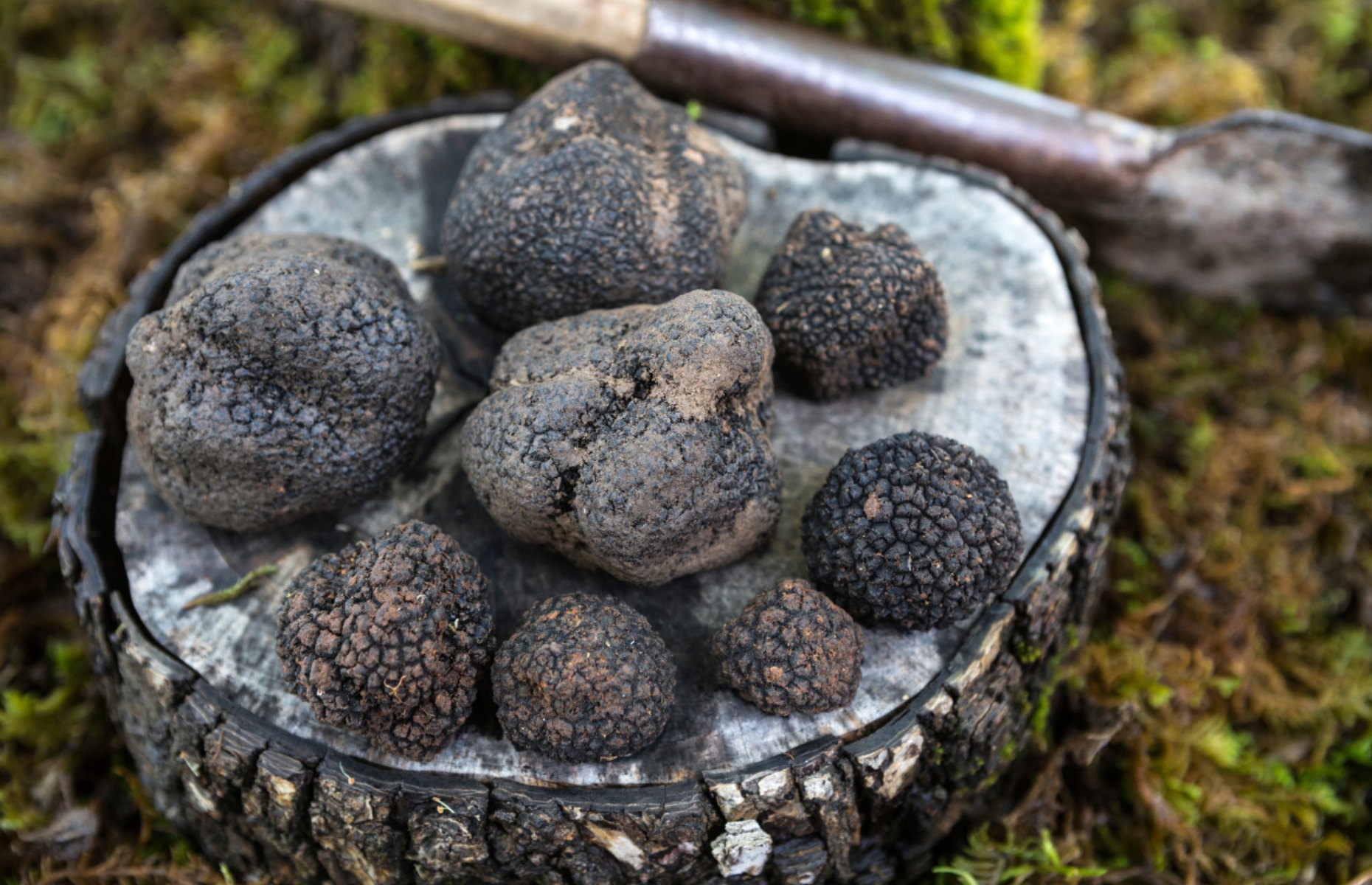 Sahan Nuhoglu/Shutterstock
3. Pršut
Croatia produces some extremely good prosciutto – dry-cured ham, which is known locally as pršut.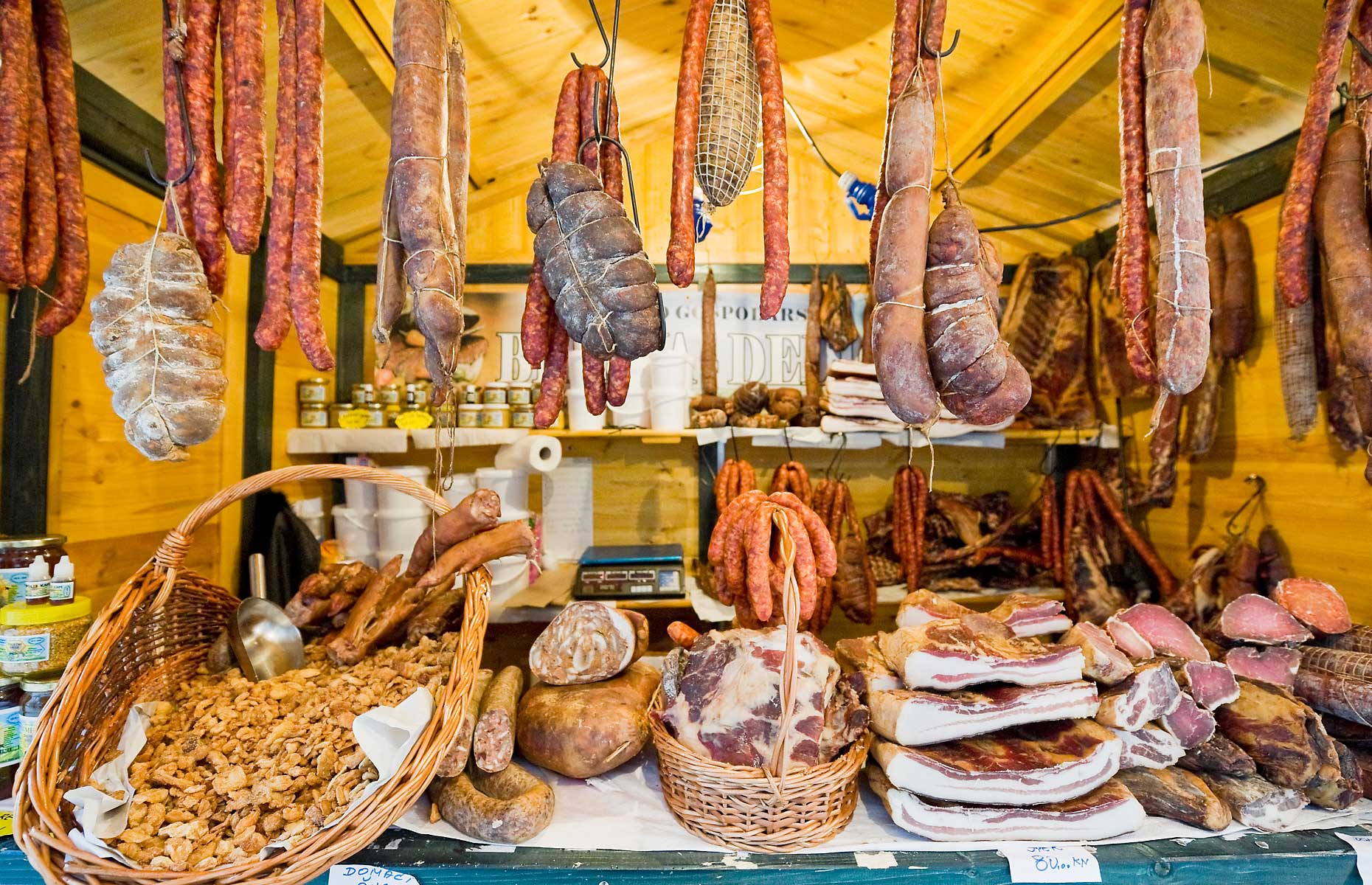 Copyright Rudolf Abraham
The best pršut is arguably from the centre of Istria (although Dalmatians may well disagree with this!), around the village of Tinjan.
4. Olive oil
Croatia makes some fabulously good olive oils, in Istria as well as in the Kvarner region, along the Dalmatian coast and on the islands – where olive groves, as much as the ancient dry stone walls, are a quintessential part of the landscape. Leccino and Frantoio are grown, but it is the local olive varieties that really shine – Istarska Bjelica and Buža are the most widespread local varieties grown in Istria, while Oblica is the most copious in Dalmatia.
READ MORE: Are you cooking with the right oil?
What dishes to try in Croatia
Ispod peke
Ispod peke is a traditional method of cooking in which meat, along with potatoes and onion, is slowly roasted to succulent perfection in a pan, under a dome-shaped iron lid or peka, among hot coals. This cooking technique is often used for lamb (janjatina), and – best of all – octopus (hobotnica).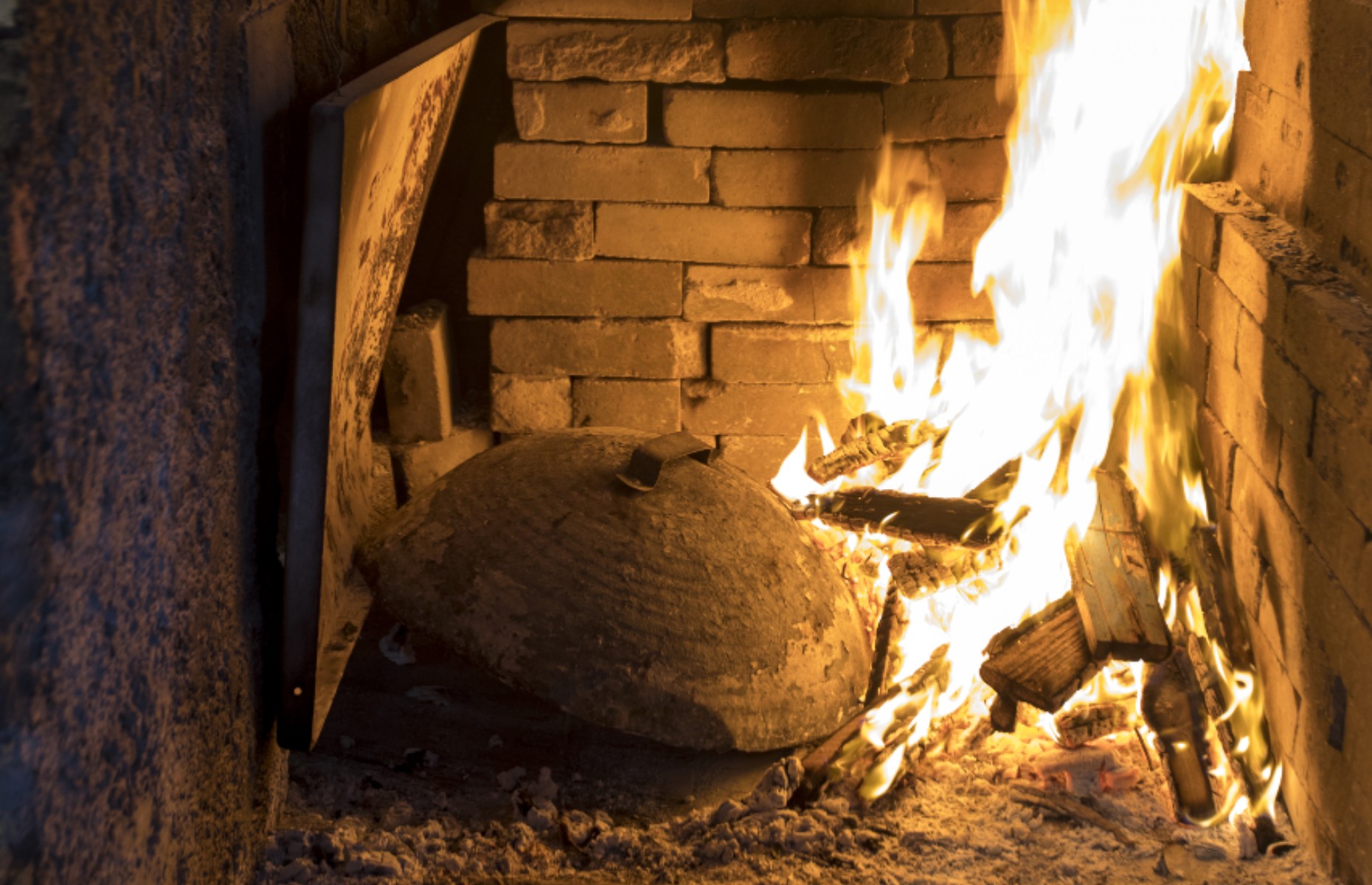 Lunghammer/Shutterstock
Wild asparagus frittata
During wild asparagus season (April), it's well worth seeking this one out, especially if you're in Istria. The flavour is in a whole different universe to farmed, supermarket asparagus – and a simple frittata with some fresh bread and a crisp wine, the perfect way to showcase it.
Courtesy of the Croatian National Tourist Board/Maja Danica Pečanić
Istrian pasta with truffles
Of the many dishes with truffles (tartufi), the best is one of the simplest. Freshly made Istrian pasta – fuži and pljukanci are two of the best-known types – tossed in cream, with shavings of local truffles.
Fish with boiled potatoes and Swiss chard
You'll find fish cooked in many ways on Croatian menus – from grilled, to fried, to baked in salt. But arguably the best is lightly boiled, and served with a mixture of boiled potato (krumpir) and Swiss chard (blitva), topped with olive oil, fresh garlic and parsley.
Pašticada
Pašticada is an amazingly rich and opulent Dalmatian dish. Beef is first marinated – at least overnight but preferably longer, in wine vinegar with bacon, cloves and garlic – before being cooked slowly for a good three hours with onions, carrots, dried plums and local dessert wine. It's usually served with gnocchi.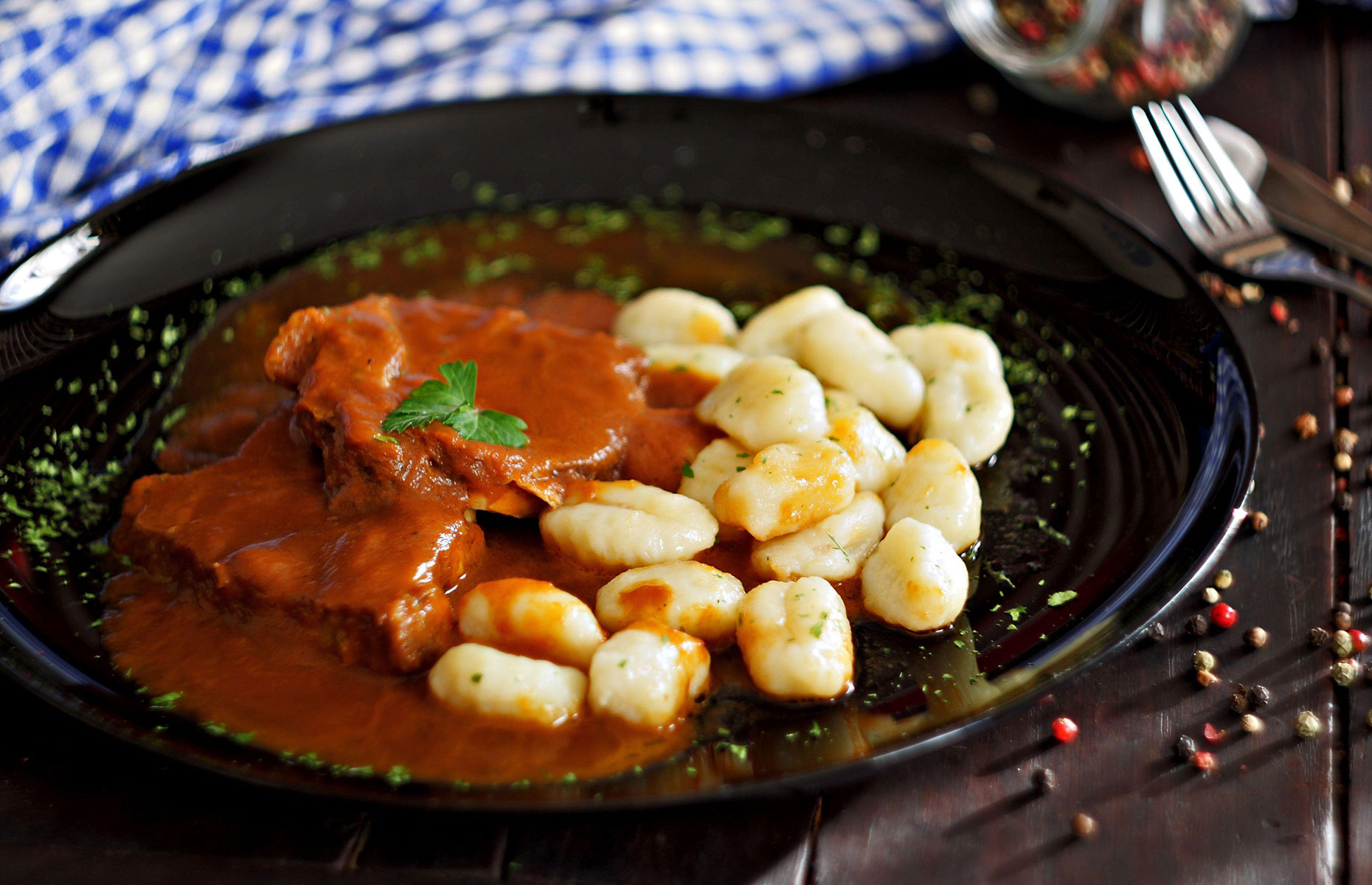 Melei5/Alamy Stock Photo
What to drink in Croatia
Wine
Croatia makes some excellent wines, including several from autochthonous varieties. One of the best is Malvazija, a crisp white from Istria – Tomaz, Cattunar and Kozlović are all excellent producers to look out for – while Pošip is a lovely white from the island of Korčula. Most reds on the coast and islands are made from the Plavac Mali grape.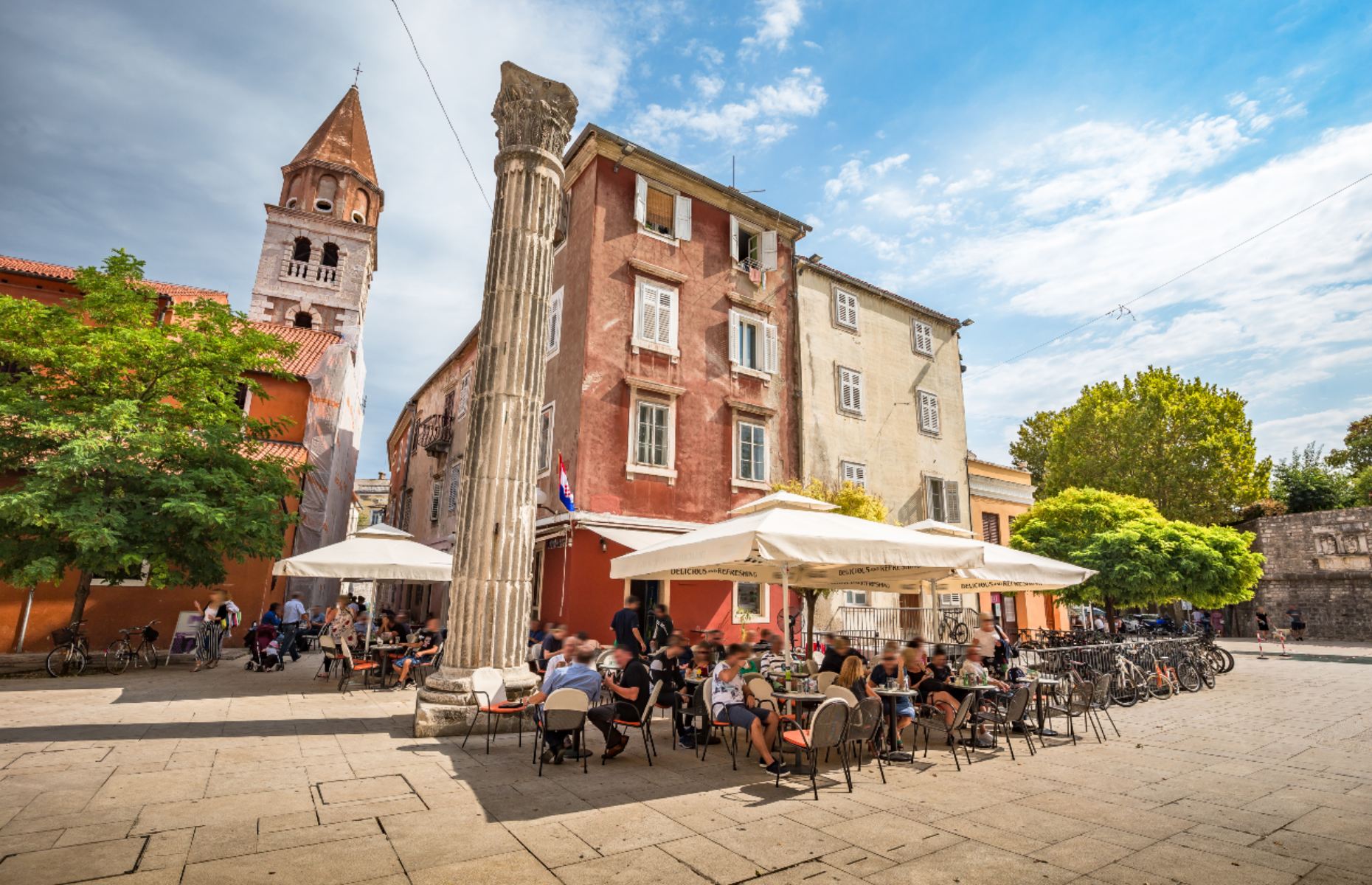 Nyokki/Shutterstock
Coffee
Coffee drinking is ubiquitous in Croatia, and there's arguably no better way to immerse yourself in the local pace of life than by simply sitting at a table outside a café on a sun-drenched, cobbled square and watching the world go by.
Where to eat in Croatia
Traditional restaurants
Lojzekova hiža, Marija Bistrica
For traditional dishes from the Zagorje region north of Zagreb, head for this well-known local favourite near Marija Bistrica. Try turkey with mlinci (a traditional festive dish, roasted with strips of thin, dried flatbread which soak up the juices), and štrukle (traditional, cheese-filled baked pastry). Be warned: the portions are vast.
Pojoda, Vis
This wonderful place on the island of Vis has excellent food including all the usual Dalmatian favourites, friendly service, and tables outside on a lovely enclosed courtyard.
Fine dining restaurants
Navis, Volosko
The Michelin-listed restaurant at Hotel Navis, just outside the foodie hot-spot of Volosko, turns out some of the most sublime dishes you'll find anywhere in Croatia. Order à la carte or go for the superb tasting menu, with excellent wine pairings.
Pelegrini, Šibenik
Outstanding, Michelin-starred, Gault Millau and JRE-listed restaurant in the centre of Šibenik, a stone's throw from its Unesco-listed cathedral. Chef and owner Rudi Štefan adds his own, innovative twist to traditional Dalmatian cuisine, working with seasonal ingredients from local producers.
READ MORE: Europe's most beautiful historic restaurants
What to bring home from Croatia
From artisan cheeses to fantastic olive oil to cherry liqueur, you'll find absolutely no shortage of foodie souvenirs to bring home from Croatia.
Olive oil
In recent years, Croatian olive oils have been awarded a staggering number of international awards. Among the best Croatian olive oils to look out for are Al Torcio, Ipša, Belić and Negri from Istria, Broč from the island of Brač, and Priska from near Zadar.
Paški sir
Croatia's most famous cheese is a dry, hard sheep's cheese from the island of Pag, where the local sheep feed on the sparse but fragrant herbs which grow across its otherwise largely rocky, barren hillsides.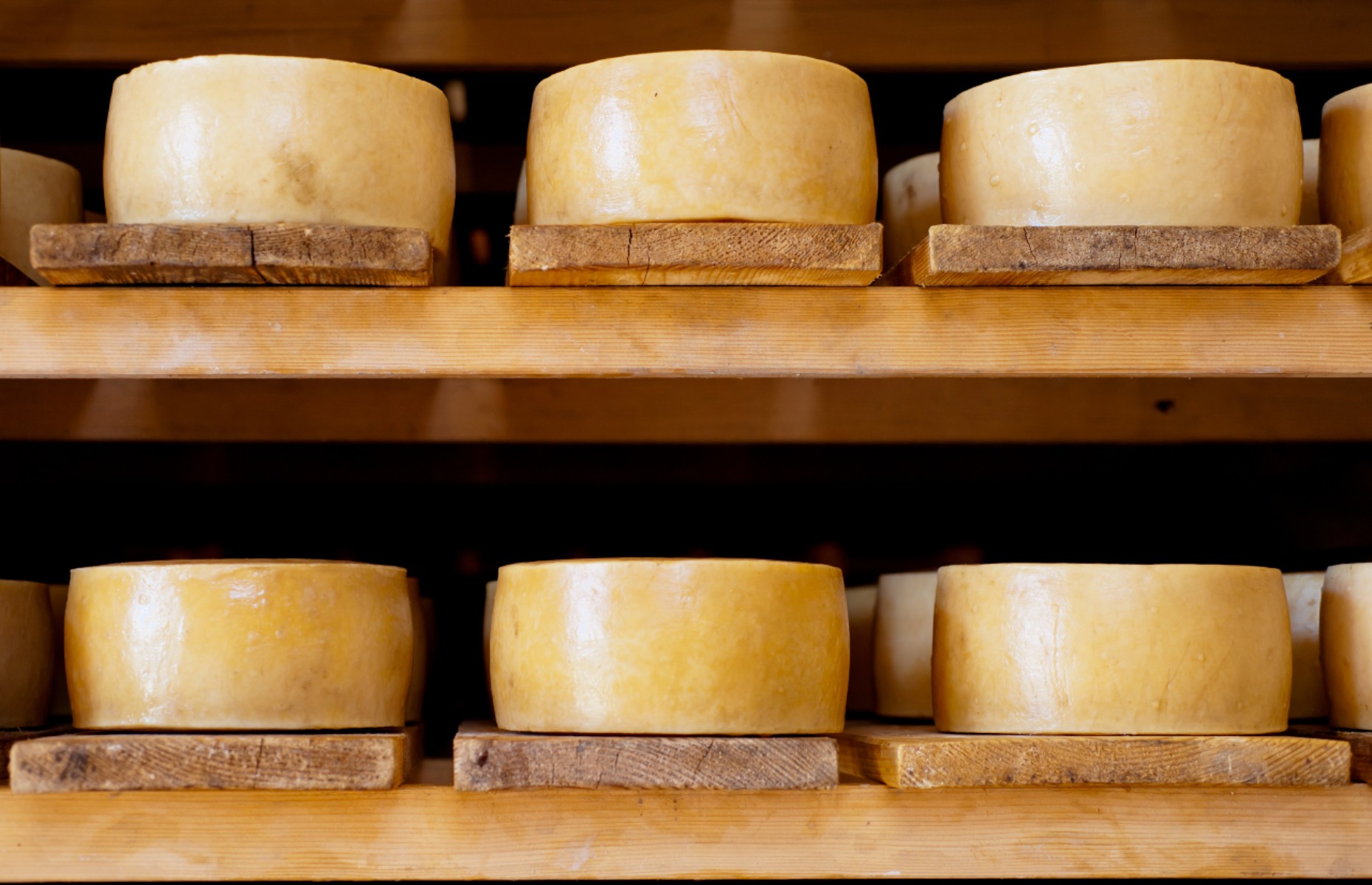 Natalia Bratslavsky/Shutterstock
Dried fig cake
This delicious traditional Dalmatian cake is made from dried figs with walnuts and almonds, sometimes with a hint of lavender or other Mediterranean herbs.
Wine
If you're buying some nice bottles of Croatian wine, consider buying them direct from a vineyard – which of course comes with the added bonus of doing some wine tasting.
Fruit brandy or liqueur
Croatian fruit brandy (rakija) often comes in attractive bottles which make for great souvenirs, nice presents, and enjoyable drinking. It's also phenomenally strong. Maraschino is a traditional cherry liqueur from Zadar.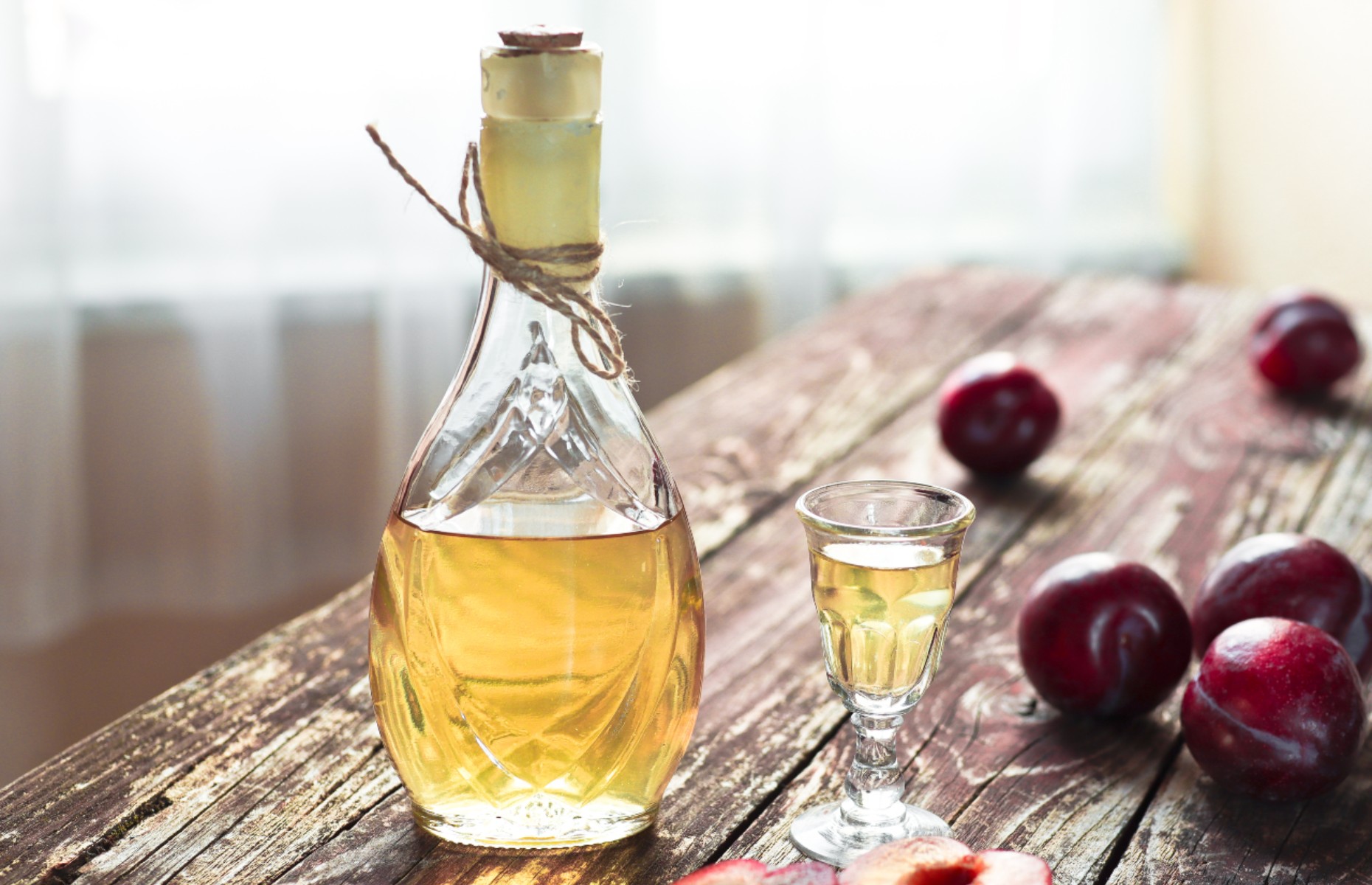 t.sableaux/Shutterstock
Main image: Courtesy of the Croatian National Tourist Board//IIvo Biočina
Be the first to comment
Do you want to comment on this article? You need to be signed in for this feature