How to make chocolate brownies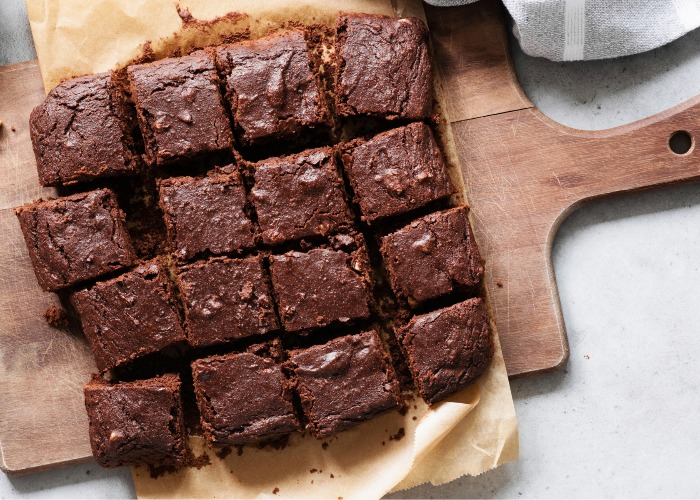 Whether you want something to accompany an afternoon coffee or a rich and decadent dessert to have with ice cream, baking brownies is always a good idea.
The four main components are flour, butter, eggs, dark chocolate and sugar. However, you could make something dense and fudgy or cakey and crumbly, depending on how much of each you use. How do you like your brownies?
Dense and fudgy or cakey and crumbly
The more butter you add, the richer they will be. In dairy-free recipes, olive oil is used as a replacement like in these vegan brownies.
Most recipes ask for melted chocolate and it's important that it's good quality. You also want 60% or 70% cocoa for brownies with an intense finish.
READ MORE: Easy steps to the best brownies ever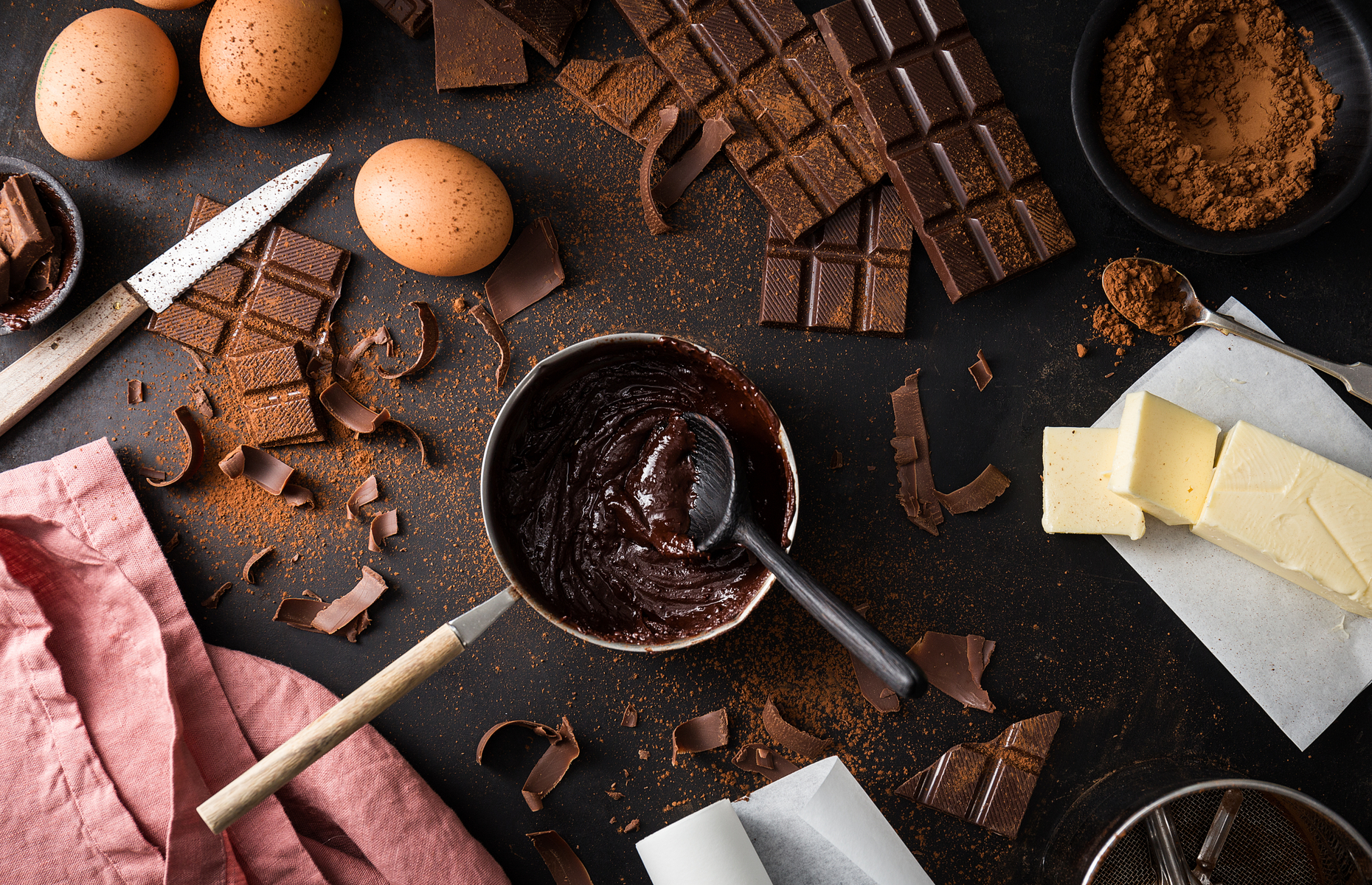 Valeria Aksakova/Shutterstock
Chewy, toffee-like brownies contain higher amounts of sugar. Use half brown sugar and half caster sugar to get a lovely caramel flavour. However, if you use all brown sugar, there's a chance the brownies will burn.
Eggs are not essential – vegan recipes leave them out and make dense, fudgy brownies – but whisking them with sugar is the key to a slightly airier bake with a crisp crust.
Flour gives the brownies structure. Use more and your brownie will be cakier, use less and it will be gooier. It can be swapped for gluten-free flour.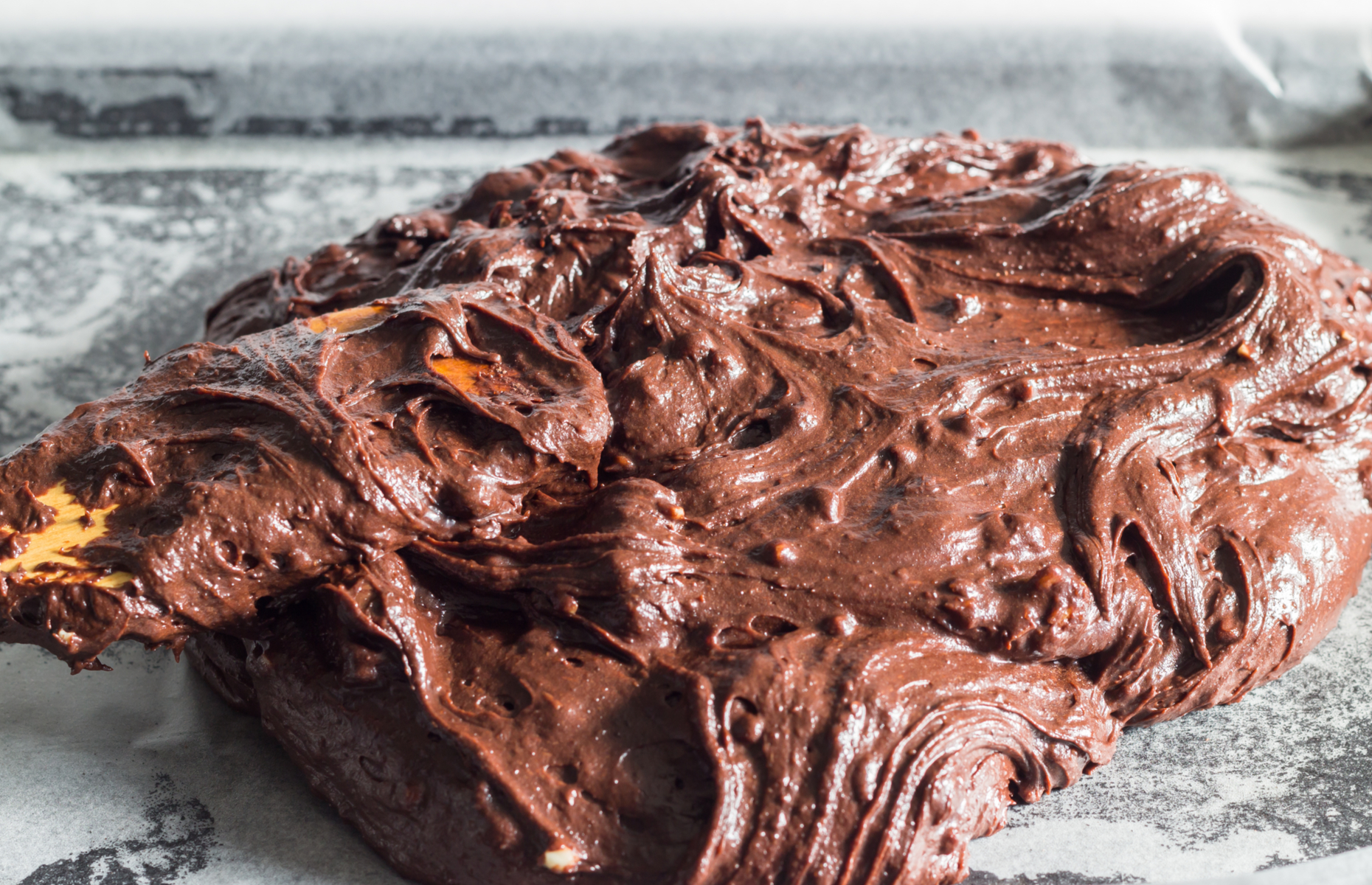 Madele/Shutterstock
Cocoa powder isn't essential, however adding a tablespoon will make it even more chocolatey. A pinch of salt goes a long way in marrying and heightening all the flavours.
In terms of baking time, some people like to take them out earlier so they're fondant-like in the middle. Alternatively, if you leave them in longer they will be chewier.
READ MORE: Butter or Stork – which makes the best sponge?
Extras
Once you've nailed your perfect brownie recipe, experiment by adding different combinations of extra ingredients.
A little espresso powder deepens the chocolate flavour, like in these fudgy espresso brownies. Vanilla extract enhances sweetness. Other spices such as chilli, cinnamon and cardamom can be complementary too – check out these date and cardamom brownies.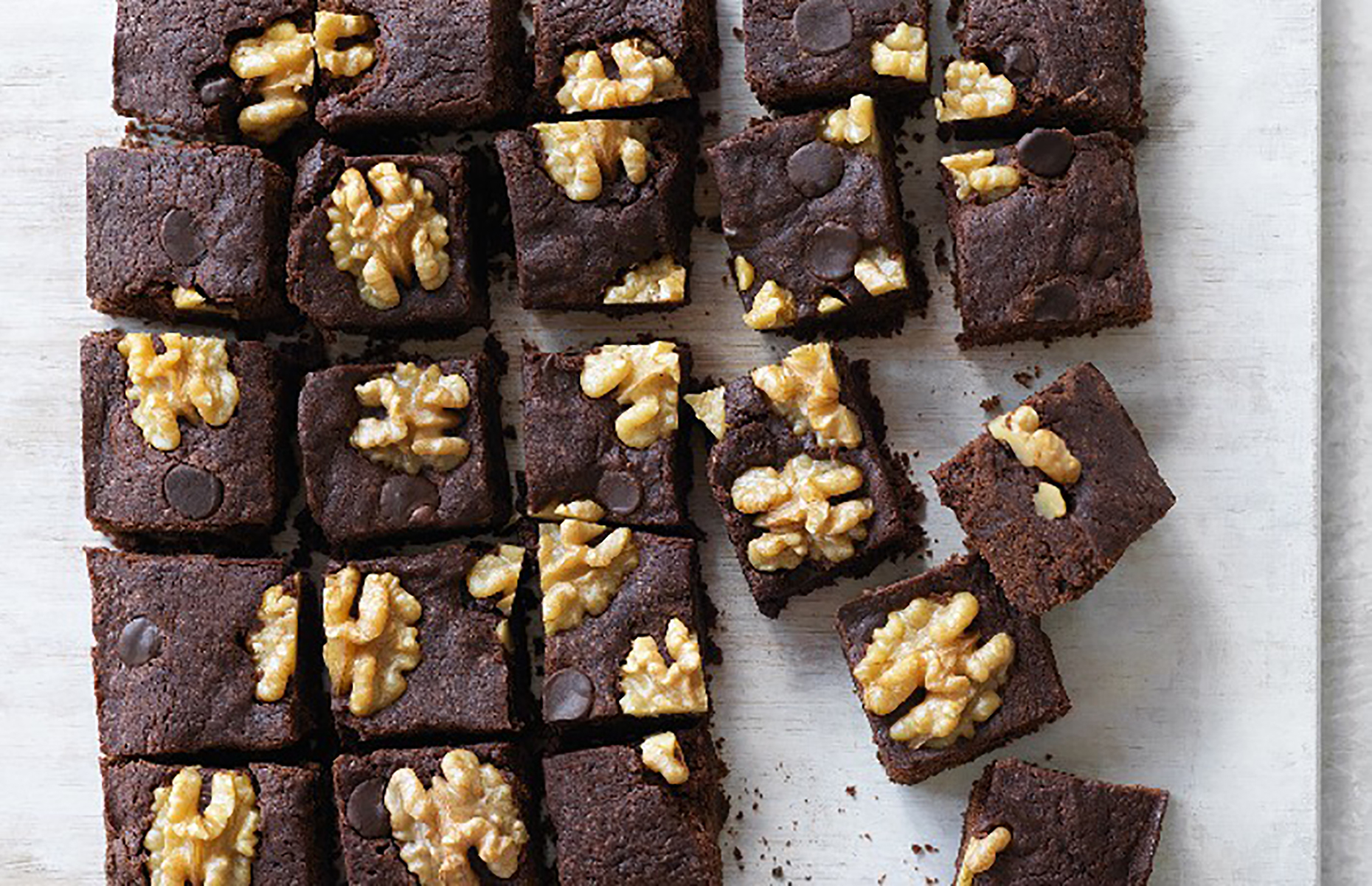 The Great British Bake Off/Sphere
Chopped hazelnut, walnuts and pecans add texture like in these chocolate brownies with dulce de leche. If you're not a nut person, try sprinkling crushed biscuits, pretzels, honeycomb or halva on top instead.
Fresh and dried berries are a match with chocolate. Take a look at raspberry and vanilla brownies or sour cherry and white chocolate for inspiration.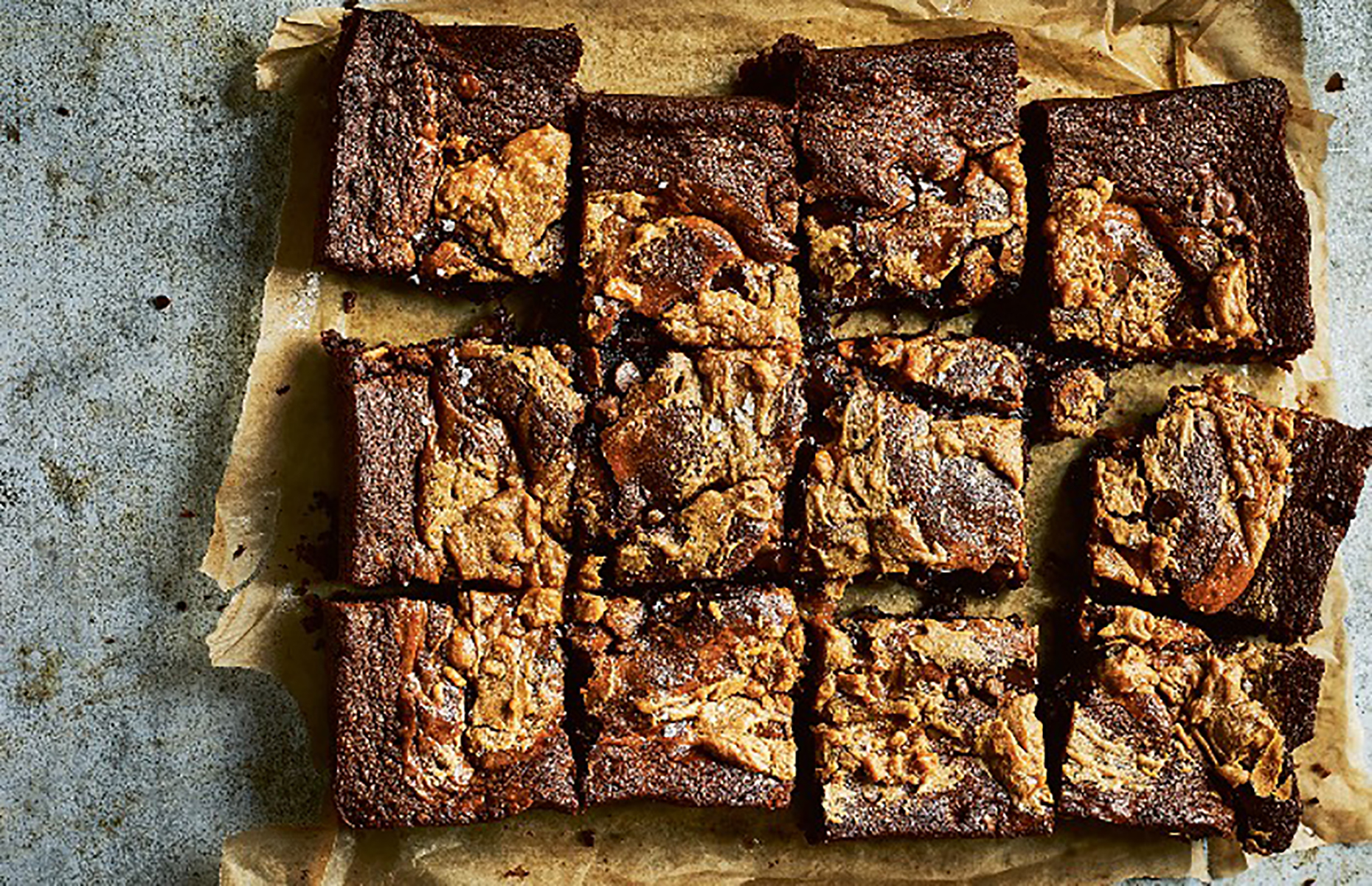 Roasting Tray Magic/Quadrille
You can create a marbled effect by swirling caramel or cheesecake mix into the batter before it goes into the oven. Try these stunning peanut butter caramel brownies and cheesecake brownies.
If you love brownies' texture but want something less chocolatey, you might like white chocolate, peanut butter and banana blondies, prune and pecan praline blondies or beetroot brownies.
READ MORE: Secrets to making perfect cookies
The perfect brownie recipe...
The following recipe makes classic brownies. Use this as a starting point from which you can experiment with different quantities and add in extras.
Lead image: Vladislav Noseek/Shutterstock
Ingredients
For the brownies
200 g butter, plus extra for greasing
200 g dark chocolate, 60% or 70%
4 eggs
300 g caster sugar
125 g plain flour
0.5 salt
7.1 oz butter, plus extra for greasing
7.1 oz dark chocolate, 60% or 70%
4 eggs
10.6 oz caster sugar
4.4 oz plain flour
0.5 salt
7.1 oz butter, plus extra for greasing
7.1 oz dark chocolate, 60% or 70%
4 eggs
10.6 oz caster sugar
4.4 oz plain flour
0.5 salt
For the chocolate topping (optional)
Details
Cuisine: American
Recipe Type: Dessert
Difficulty: Easy
Preparation Time: 15 mins
Cooking Time: 30 mins
Serves: 12
Step-by-step
Preheat the oven to 180°C/160°C fan/gas mark 4 and grease a 23cm/9in shallow square cake tin (or similar) with a little butter, then line it with baking parchment.
Melt the butter in a medium saucepan. While you wait, break the dark chocolate into pieces, then add to the melted butter, take the pan off the heat and stir until smooth.
Put the eggs and sugar in a large bowl. Using a whisk, beat together until frothy and thick.
Pour the melted butter and chocolate into the eggs and gently fold. Sift the flour and salt into the bowl.
Stir until combined, then scrape the mixture into the prepared tin and smooth the top.
Bake for 30 minutes, or until the brownie has risen all over and jiggles just a little in the middle when you gently shake the tin. This is vital for a fudgy result. Remove from the oven and lift from the tin once slightly cooled using the baking parchment as a 'handle'. Place on a worktop to cool thoroughly.
If you want to make a chocolate topping, here's how. While waiting for the brownies to cool, set a heatproof glass bowl over a pan of barely simmering water and add the milk chocolate to melt little by little, stirring gently with a fork. Don't let the temperature get too high.
By the time you finish melting the milk chocolate, the brownies should be cool. Scrape out the melted milk chocolate and slather across the top of the brownies evenly.
When you're finished spreading, you can either put the whole thing in the fridge to let it set before cutting, or if you'd rather eat them while the topping is still a bit warm, simply cut it into squares and dig in.
Be the first to comment
Do you want to comment on this article? You need to be signed in for this feature