An interview with Vivek Singh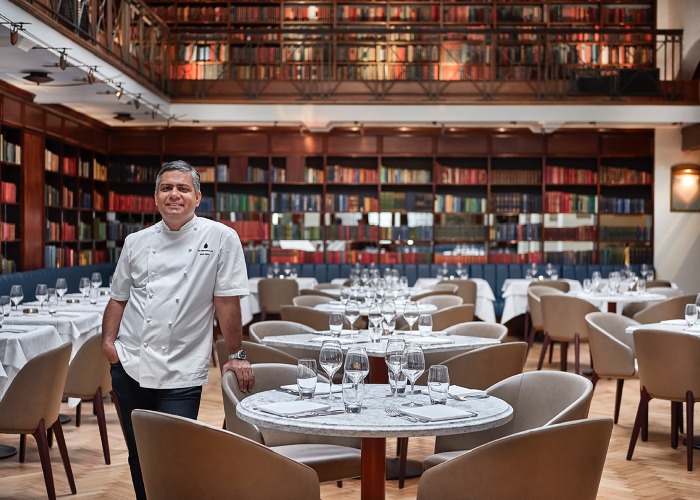 We caught up with Vivek Singh about Britain's enduring appetite for Indian food, his go-to late night snack and the five essential spices you need in your store cupboard
Chances are that if you've eaten at a modern Indian restaurant in the last decade or so, the food has been in part influenced by Vivek Singh. The chef opened his first restaurant The Cinnamon Club in 2001 in London's Westminster, and quickly became renowned for food inspired by different regions of India, varied techniques and contemporary plating.
Since then, he's opened three more restaurants, written several cookbooks and is a familiar face on cooking shows like Saturday Kitchen and has even filmed for loveFOOD.
A catch up was long overdue so we gave Vivek a ring to find out how he's seen the Indian dining scene change in the UK over the last 20 years and the secret to culinary success at home.
What initially drew you to a career in cooking and is what drives you today different?
What probably got me into cooking was my greed – my greed for good food and lots of it with lots of people.
No one in my family had a background in hospitality so it was very unchartered territory but I suppose the real pull was my taste for good food.
Now, having cooked for 20, 25 odd years now, people come to me and say, 'I remember my first meal out at one of your restaurants. I was seven years old.' and they're around 17 now. The way their experience and memories relate back to you goes a long way in keeping you engaged and enjoying it.
What did modern Indian cookery mean to you when you opened The Cinnamon Club?
At the time modern Indian was more an extension of years of pent-up frustration. I'd been cooking professionally for seven or eight years by then and a fair amount of that time, I'd been wanting to find my way into an Indian cooking. My training was pretty varied – it encompassed everything from butchery to pastry to Thai to Chinese to French.
I worked really hard for four or five years to get to an Indian kitchen and then I got bored very quickly. There wasn't the desire to push boundaries or try new things, no new ingredients or techniques. It was an anti-climax for me.
I'd been working in really fine hotels and I'd had these ideas for amazing Indian food that would draw inspiration from different techniques, different regions and not be boxed into tandoori or curry or bread.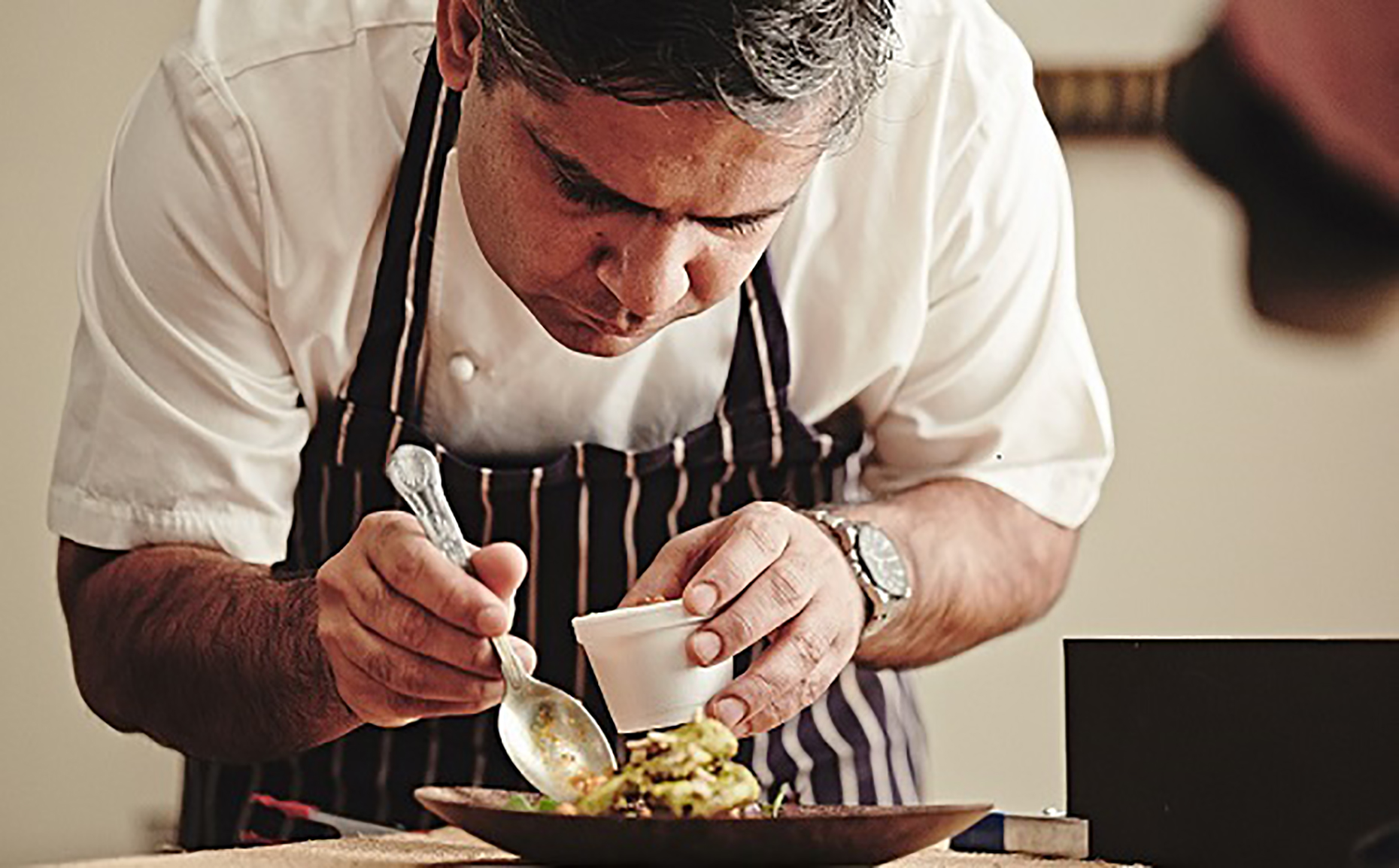 Courtesy of The Cinnamon Collection
When I had the opportunity to do this with Indian food in the UK, as part of my research I found that the British public's appetite for Indian food was insatiable.
Modern was taking note of the fact that people's lifestyles have changed, people's expectations and experiences through travels and holidays has changed. For me it was bringing together the best of both worlds – inspiration from traditional Indian dishes, cooking techniques, spicing techniques and combining it with the best local, seasonal produce that money could buy.
The menu offering at all the restaurants is very pan-Indian. They draw inspiration from all over but the difference is they're all done with the same amount of care, passion and expertise.
What dishes sum up modern Indian food for you?
One of the earlier dishes that we did was a seared duck breast with a Hyderabadi sesame, tamarind and peanut sauce. I cooked it with duck but I used the duck breast and cooked it pink with a tamarind glaze. It looks thoroughly modern and smart.
There are other dishes which connect the world. One which is a bit of a signature or long-standing dish which is a carpaccio of cured salmon. In the region I grew up in (Bengal which is close to Calcutta), oily fish and mustard is a very classic combination and British people love cured or smoked salmon. It comes with vibrant green pea and mustard chutney which uses wasabi and jhal muri, a puffed rice and mustard potato snack that one would buy from the street vendor and eat when we were coming back from school. It's a dish which connects so many dots and brings up so many memories for so many people.
I had a lot of experience from around the country, living, visiting and working, plus I had a team of Indian chefs who came with me who came from different parts of the country. I took the view that my offering didn't need to box itself into one particular region. I wanted to be able to do Bengali and Rajasthani with equal flair. One of my very good chefs was from Hyderabad and we had people from Madras, Kerala. We were very confident about the depth of flavour.
Now try Vivek's roast salmon with pea and mustard relish
How have you seen the Indian dining scene change in the UK?
When I opened [The Cinnamon Club], most of the other restaurants were showcasing a little bit of north Indian, tandoori-style cooking with some Mughal and Bengali influences because a lot of curry houses were Bengali family-run. That was all the diversity that existed and the range that was on display.
Now there is so much more interest. People travel and there's social media. I think people now know the difference between Kolkata and Kerala more than they ever did. I think we've come a long way not only in awareness but people's insatiable appetite for new experiences and discovering new things.
People want less and less of something for everyone. They know when it's properly done, the restaurant isn't going to have 105 things on the menu and be able to do them all really well.
What's your go-to meal after a long shift?
I end up getting home late after a big dinner event, only to remember that I haven't eaten! One of my go-to things is a really spicy masala omelette in a toasted teacake. I love it, it's the best thing ever. A three-egg omelette, toasted teacake, tonnes of butter on it, and I sit in front of the TV.
Try our recipe for masala omelette here
What are your top tips for Indian cookery?
People get scared by spices and think there are too many things to buy. But you can start with five spices and cook 100 dishes. The basics are cumin (seeds or ground), coriander seeds, peppercorns, ground red chillies (like chilli powder) and ground turmeric.
Salt is also important. There actually isn't that much when you think that most Indian recipes are for four to six people so by the time you figure that out, it's no more salty than most good pasta or Spanish ham. As Pierre Koffmann says, 'Salt is the difference between a good dish and a great dish.'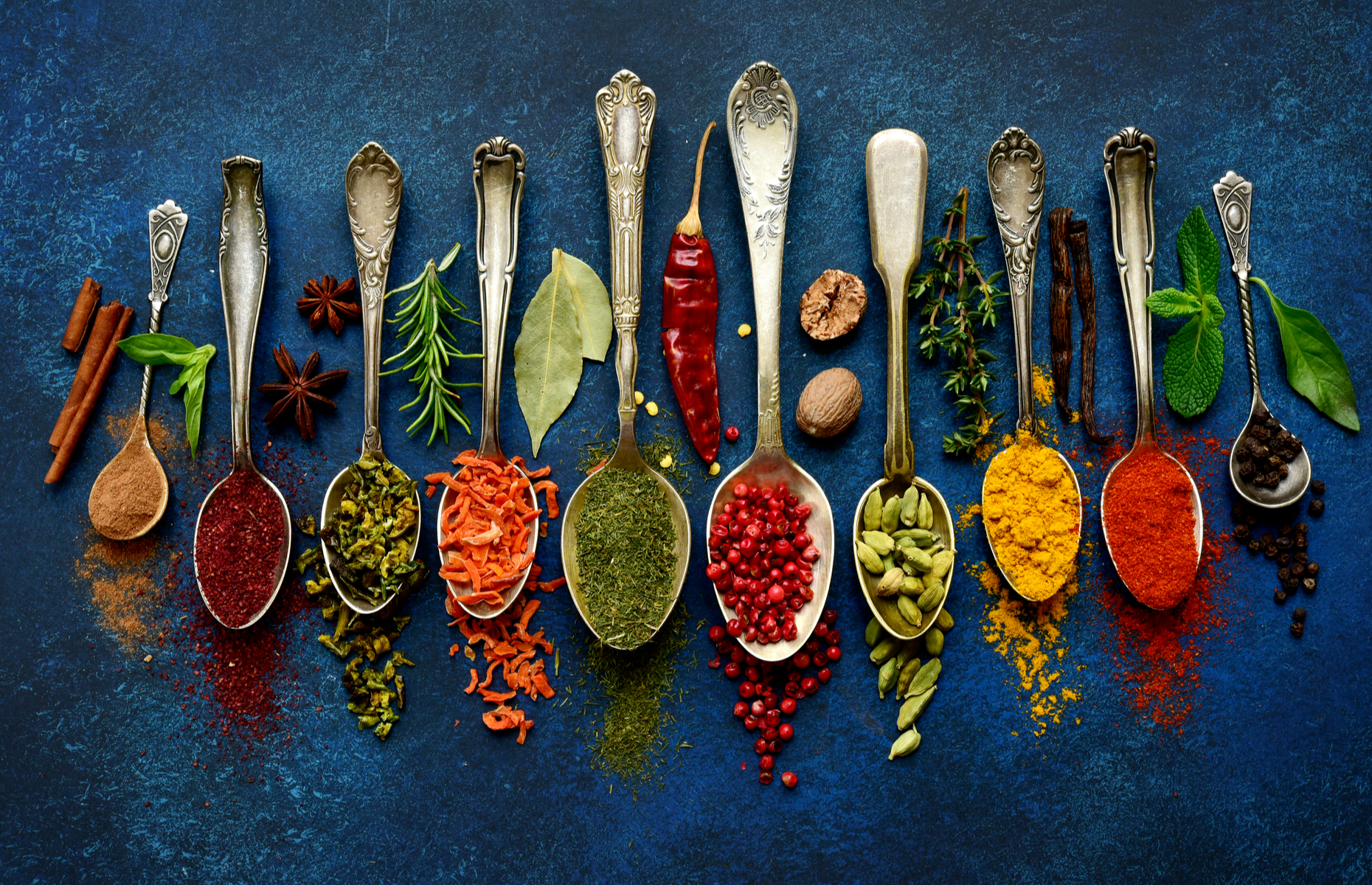 Liliya Kandrashevich/Shutterstock
People also struggle with cooking onions. Most Indian dishes involve onion at the start and it's really important to cook them slow and cook them hot. Cook them as long as they need to cook because if you don't cook your onions enough, you can't go back.
Vivek Singh is involved with this year's London Restaurant Festival.
Lead image courtesy of The Cinnamon Collection.
Try some of Vivek's recipes:
Be the first to comment
Do you want to comment on this article? You need to be signed in for this feature