The best cooking oil for every dish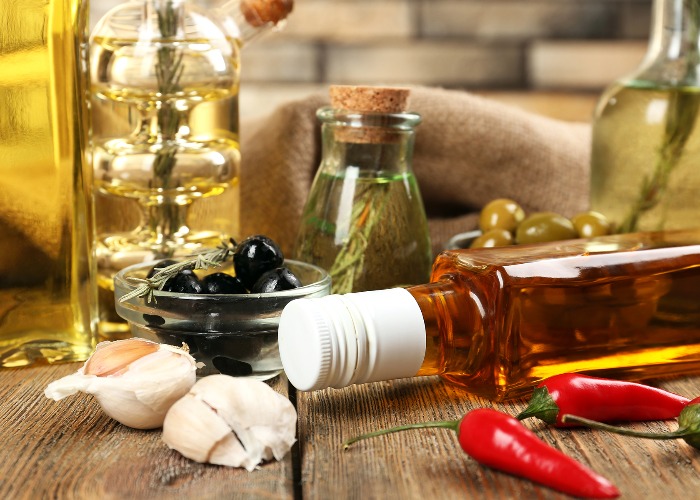 From cooking and frying to drizzling and dressings, here's how to pick the best oil for the job.
Supermarket shelves groan under the weight of different oils, so it's no surprise you might find it confusing and almost impossible to choose just one. But it's important for your health and taste buds to pick the correct oil for the job. Keeping in mind flavour variations and smoke points, we've picked the best cooking oil for every dish.
For frying: sunflower oil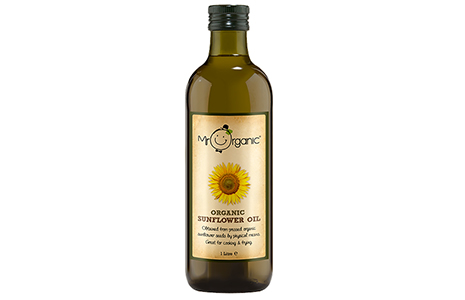 Mr Organic
Although sunflower oil has a bit of a bad rep, it's for all of the wrong reasons. When frying, you need a good yet cheap oil that has a high smoke point and doesn't burn easily – sunflower oil is perfect for the job.
Try: We love the organic sunflower oil from Mr Organic: it has a delicate flavour that's not too overpowering (consider how much oil is absorbed during the frying process) and it's made from organically grown cold-pressed sunflower seeds. It's available from Waitrose, Ocado and Abel & Cole among others for £5.99 for a litre.
For cooking: rapeseed oil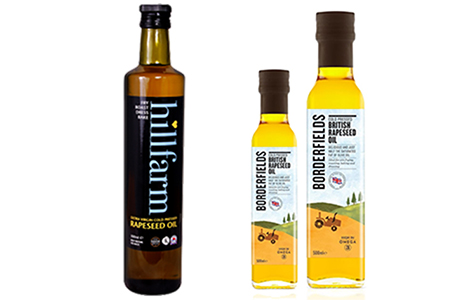 hillfarm/Borderfields
Rapeseed oil is one of the more versatile oils and can be used in pretty much any type of cooking. It is mild yet nutty in flavour, and has half the saturated fat of olive oil coupled with a high smoke point.
Try: The rapeseed oils from hillfarm and Borderfields. Cold-pressed rapeseed oils retain nutrients are have the most favourable fatty-acid composition of all vegetable oils. Sainsbury's and Tesco stock both brands – Borderfields is £4.50 per 500ml and hillfarm is £3.25 per 500ml.
For stir-frying: flavoured oil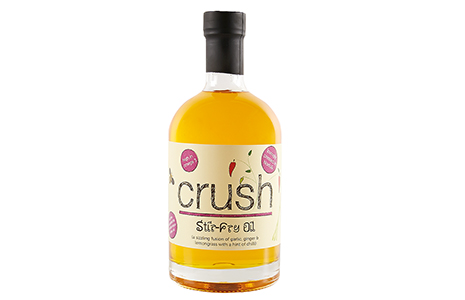 Crush
You want to pack as much flavour as you can into a stir-fry so look for an oil with a high smoke point, such as sunflower or rapeseed. Flavour-wise, go for anything with chilli or garlic.
Try: There's so much you can do with this stir-fry oil from Crush, infused with lemongrass, ginger, chilli and garlic. As well as traditional stir-fries, think Chinese-style roasted vegetables or Thai and Indian curry bases. Available online for £4.95 per 500ml.
For drizzling: chilli oil
If you're after a drizzling oil, you should be looking for something bold. Nothing brings out flavour and adds heat like chilli.
Try: Our pick is the chilli oil from Farrington's Mellow Yellow. It has a lovely, spicy flavour that brings the back of your palate alive with a pleasant tingling. Drizzle over pizza, fried eggs, salads or roasted meat, vegetables and fish – pretty much any dish will benefit from a generous glug. Available from Ocado for £2.95 per 250ml.
For dressings: hemp oil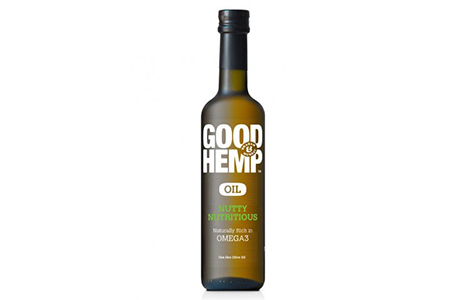 Good Hemp
When making an oil-based dressing, you're looking for an oil that's mild in flavour but not totally flavourless. Hemp oil is a good option for both dipping and dressings as it's at its best when eaten cold.
Try: We love the hemp oil from Good Hemp. The light, nutty flavour makes for excellent vinaigrettes, it works great with balsamic vinegar for dipping and is an excellent base for vegan ranch-like dressings. Available from Waitrose and Ocado among others for £6.00 per 500ml.
For salads: infused olive oil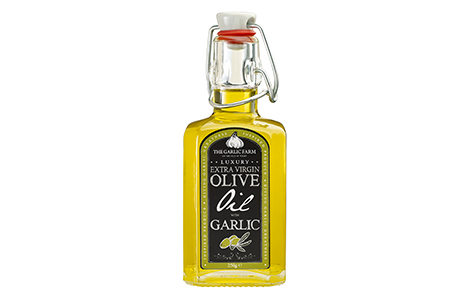 The Garlic Farm
If you don't have time to fix a salad dressing, a drizzle of an infused olive oil should be your fallback. You can't go wrong with the pungent flavours of garlic.
Try: We love the extra virgin olive oil with garlic from The Garlic Farm. It's strong and flavoursome but not too overpowering. Try it in this take on a Greek salad, this warm butternut squash salad or this light courgette salad. Available from Ocado and online for £5.50 per 250ml. Or if you'd prefer to make your own, here's how to do it.
For pasta: truffle oil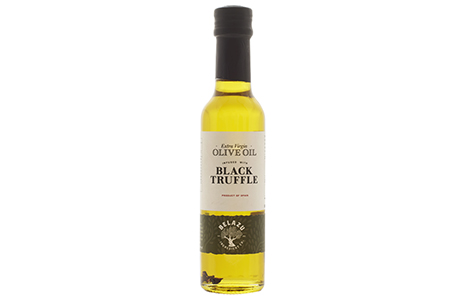 Belazu
Pasta and olive oil are a match made in heaven, there's no doubt about it. But why not take it to the next level and really jazz a dish up with the intense, rich flavours of truffle?
Try: We love this extra virgin olive infused with black truffle from Belazu. Truffles are a much sought-after ingredient in Italian cooking and with a generous pour of truffle oil, you could even skip making a sauce. You'll also be amazed by what truffle oil can do with other dishes: drizzle over fried eggs for the ultimate breakfast indulgence or try with roast potatoes – your Sunday roasts will never be the same. Available from most supermarkets for £8.00 per 250ml.
For a finishing touch: sesame oil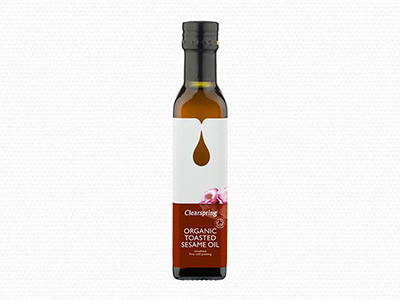 Clearspring
Various southeast Asian, east African and Middle Eastern dishes, among others, call for the strong nutty aroma and flavour of a toasted sesame oil. You can also use it in sauces, marinades and dressings.
Try: Korean fried chicken – check. Chicken noodle salad – check. Grilled halloumi – check. It's incredible how many doors to various different dishes and cuisines a finishing drizzle of Clearspring's organic toasted sesame oil can open. Available from most supermarkets and online for £3.79 per 250ml.
You might also like:
Be the first to comment
Do you want to comment on this article? You need to be signed in for this feature