10 plants to forage for in the city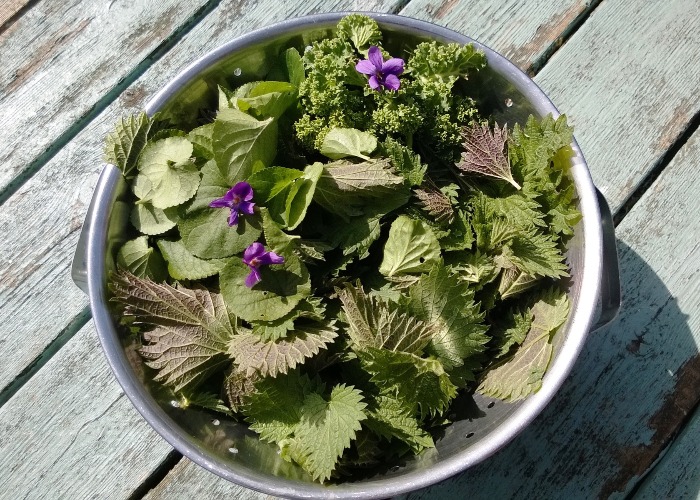 Think dandelions are weeds? Think again! There's a bumper crop of edible plants ripe for urban foraging in parks and gardens this winter and spring.
Cityscapes are not the first place you think about hunting and gathering. Yet rather than being a barren wasteland, every city park, grassy verge and verdant pocket can offer green goodness among the grey. Even our backyards have an abundance of fresh and free produce.
View the urban landscape through the eyes of a wild food expert like Fred Gillam – aka Fred the Forager – and you might start to see its wild side.
During his studies at Manchester University, Fred's housemates would exchange strange glances when he returned from his daily walks around the city parks. His bag would be stuffed with quinces and medlars from the park trees, perennial herbs from the herbaceous borders and magnolia blossoms that tasted of raw ginger and rosewater.
"Up to 50 per cent of the weeds in an urban garden are edible," affirms Fred, who runs Wild Side of Life foraging classes in Wiltshire.
"Many of these are winter herbs, just like those from the supermarket and yet we try so hard to get rid of them! Getting outdoors to forage improves sleep, gets your heart pumping and improves mental health. You can't get this from sourcing food in any other way."
So what are you waiting for? Here are 10 wild foods to find in a street near you...
Chickweed (Stellaria media)
Spot it: Loose sprawling mats of soft, rounded leaves close to the ground and five-petalled white flowers. Fine hairs grow on just one side of the stem. Don't confuse with groundsel, which is poisonous.
Harvest it: Cut the whole plant, removing the tougher lower stem.
Eat it: A cress-spinach mash-up, chickweed is rich in minerals and vitamins. Fred likes to add large handfuls to soup with sautéed shallots, garlic and potatoes.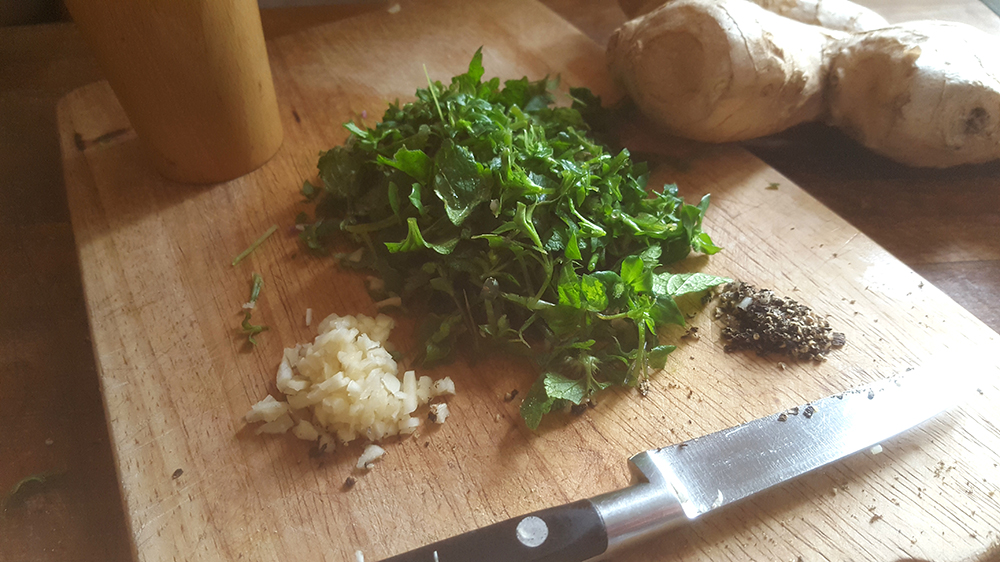 Fred Gillam
Dandelion (Taraxacum)
Spot it: Probably one of the most readily identifiable perennial weeds. It has deeply toothed, hairless leaves and yellow flowers.
Harvest it: Every part of the dandelion can be harvested.
Eat it: Add leaves to salads, dry for tea or blanch like chicory. Buds can be pickled like capers. The roots can be roasted and ground into 'coffee'.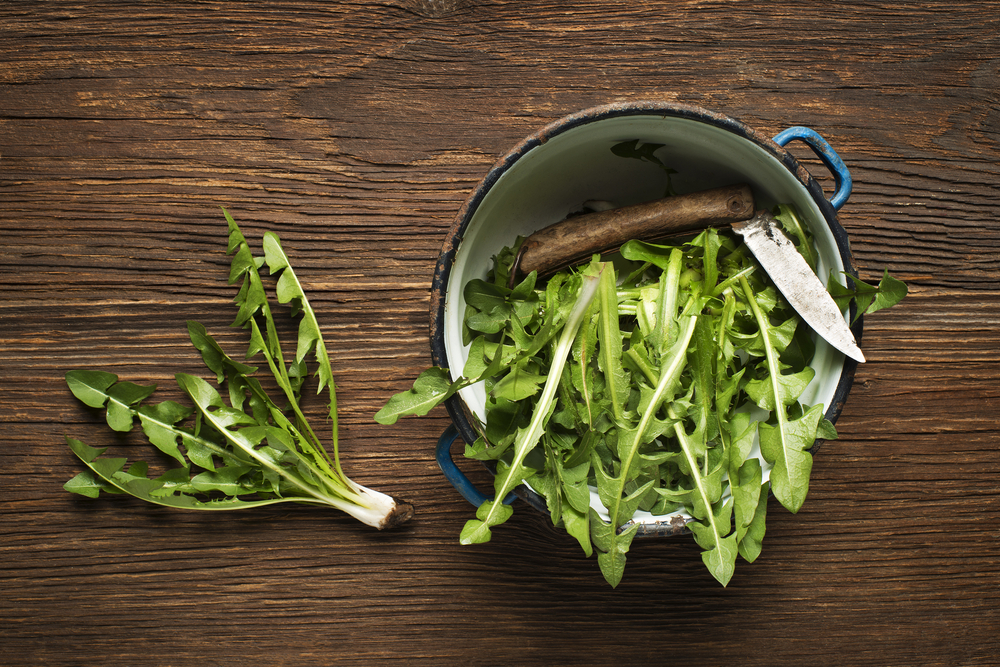 DUSAN ZIDAR/Shutterstock
Perennial wall rocket (Diplotaxis tenuifolia)
Spot it: Narrower more ragged leaves than its cultivated cousin, and a strong smell when crushed. The four-petalled flowers are yellow.
Harvest it: Pick individual leaves.
Eat it: Wall rocket is more peppery than conventional rocket; Fred likes to blitz his into a pesto. Don't overcook as the leaves can become bitter.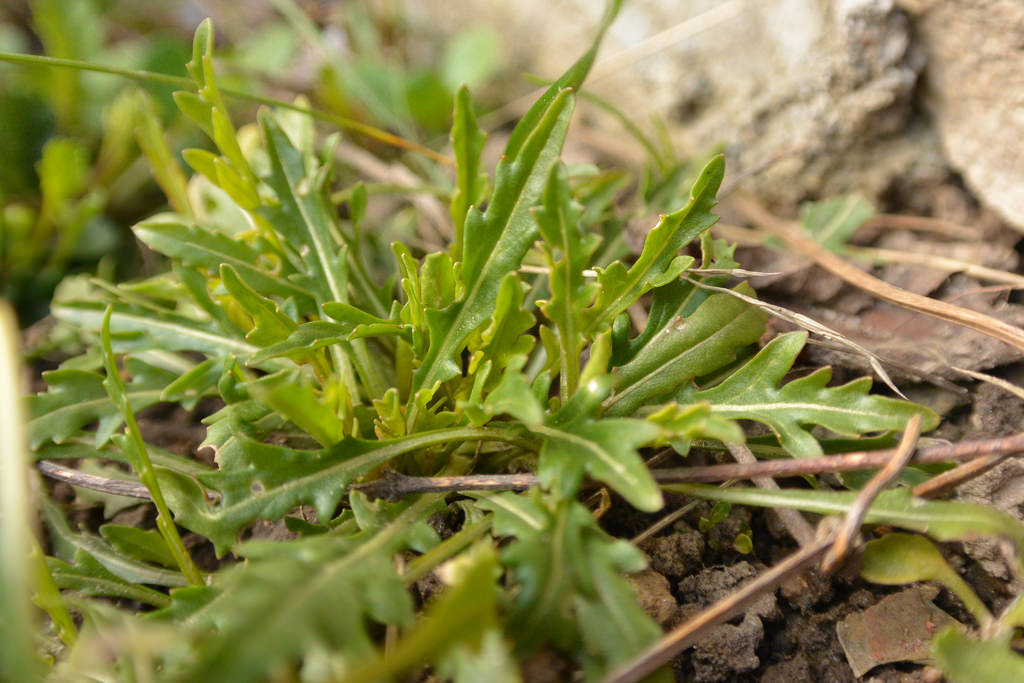 Martin Malec/Flickr - CC BY-SA 2.0
Common nettle (Urtica dioica)
Spot it: Hairy plants with a sting in their tail.
Harvest it: Choose tender new growth in early spring, before the plants flower (older leaves can upset the urinary tract). Be sure to wear rubber gloves!
Eat it: All parts of the nutrient-rich nettle can be used and the sting is lost once the leaves are cooked, frozen or dried and rubbed through a sieve. Use in place of spinach, for tea or even in cakes.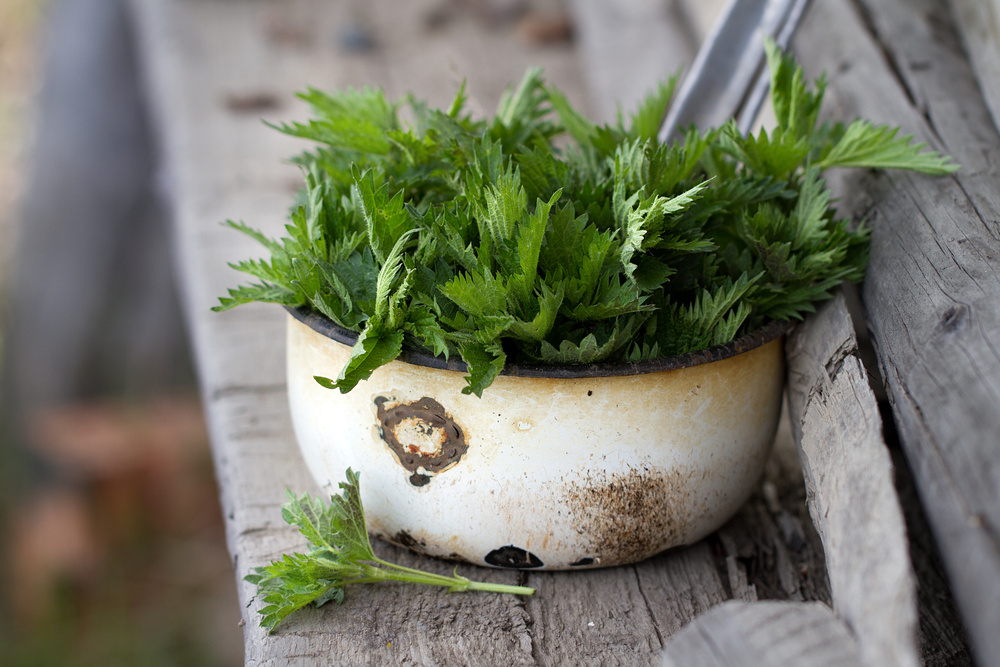 Marina Onokhina/Shutterstock
Hairy bittercress (Cardamine hirsuta)
Spot it: Part of the edible mustard/cabbage family, these plants spring from a flattened spreading rosette of leaves at ground level, each divided into 8 to 15 rounded leaflets. The tiny four-petalled white flowers mature to produce seedpods that burst explosively.
Harvest it: Snip young leaves and wash well.
Eat it: Very close in taste to mustard cress, the vitamin-C rich leaves can be used raw.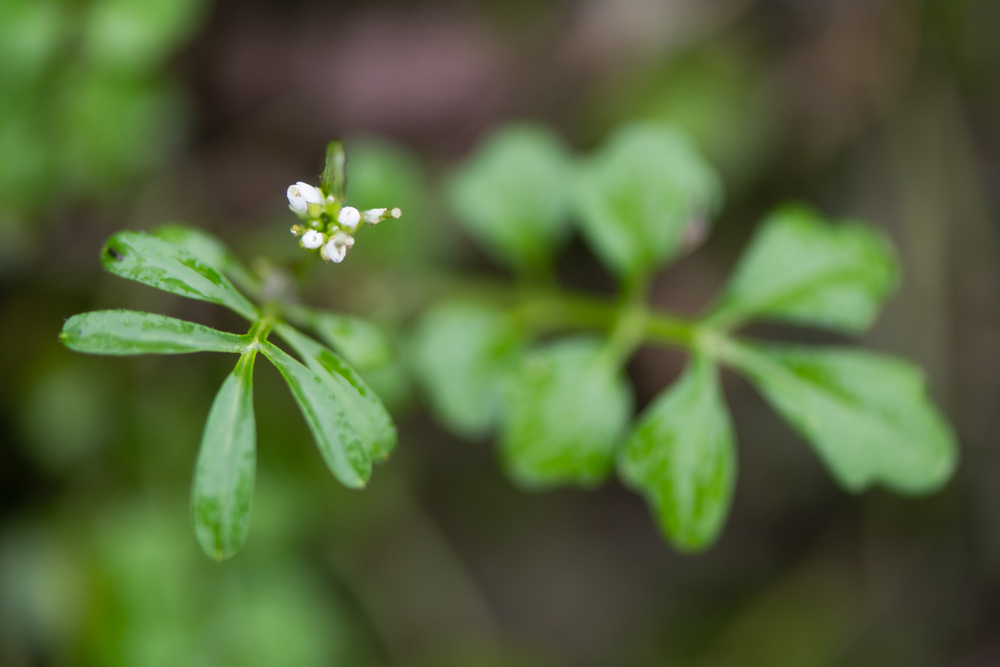 IanRedding/Shutterstock
Goosegrass (Galium aparine)
Spot it: The hooked bristles of this plant, also known as 'sticky willy', stick to anything within reach of its sprawling stems and whorled leaves.
Harvest it: Pick the top tips as older growth can be stringy.
Eat it: Steam or use in soup and roast the seeds like coffee – they actually contain caffeine. It can have laxative properties so don't eat too much.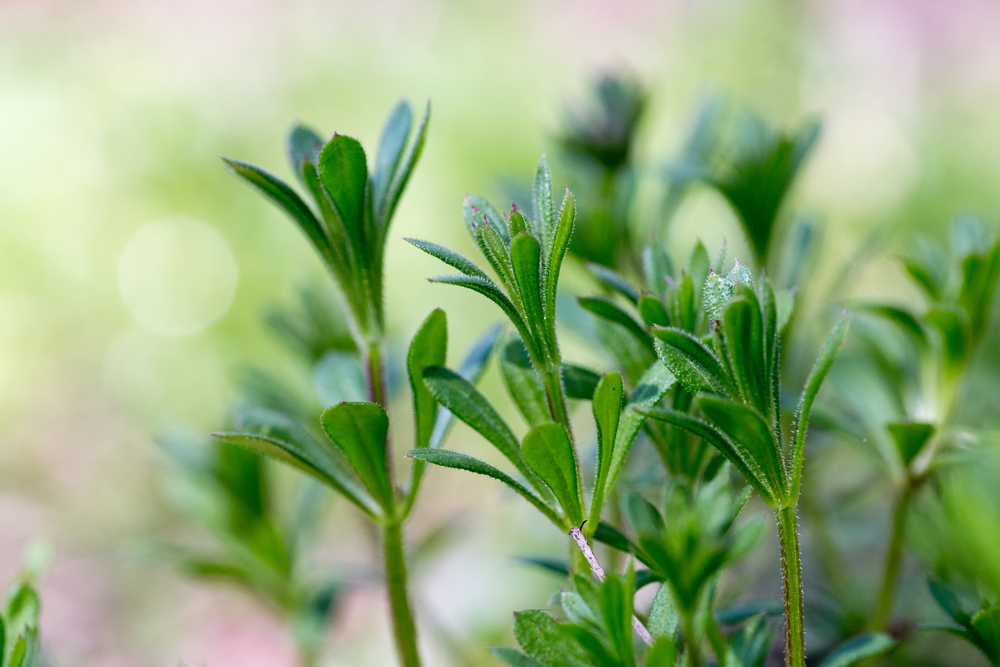 Lipatova Maryna/Shutterstock
Velvet shank mushroom (Flammulina velutipes)
Spot it: Bright orange caps and brown velvet stems, which occur in clusters on rotting stumps all through winter, commonly on elms, field maples and beech.
Harvest it: Cut near the base. Though the stem is too tough to eat, retaining it keeps the mushrooms fresher for longer. Be careful not to pick from toxic trees or stumps such as yew.
Eat it: Cultivated in Asia as 'enoki', they are packed with Vitamin D and have a gentle citrusy taste. Dry and add to soups and stews.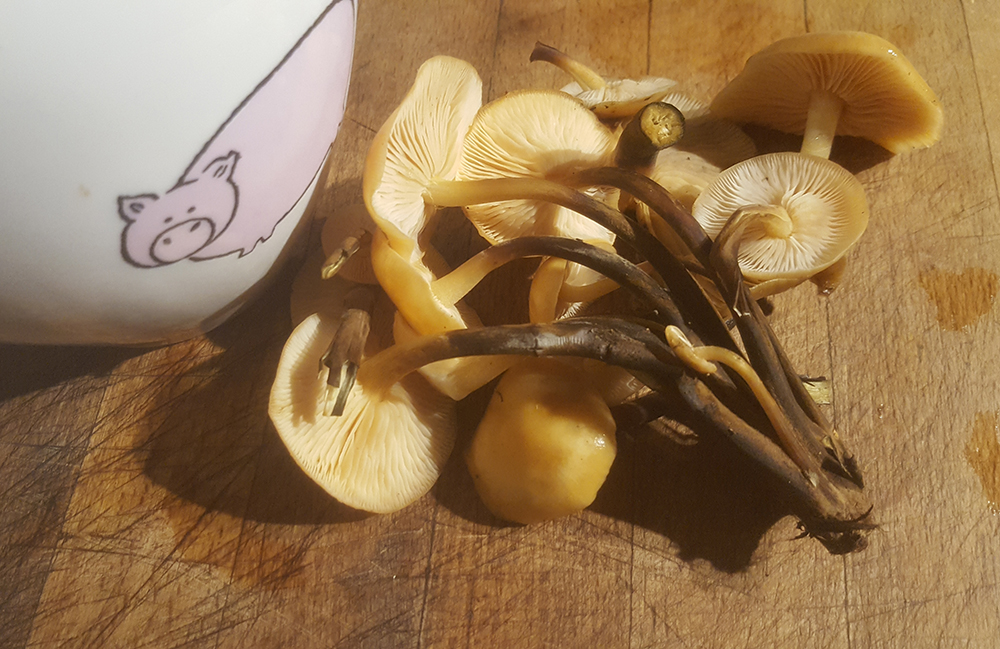 Fred Gillam
Jack-by-the-hedge (Alliaria petiolata)
Spot it: Also known as garlic mustard, these pungent, heart-shaped leaves contain a natural antifreeze, which means they can tolerate very low temperatures.
Harvest it: Use the young leaves and white four-petalled flowers.
Eat it: Scatter over salads for a hint of garlic and a mustard kick – but less of the bad breath.
DJTaylor/Shutterstock
Ground elder (Aegopodium podagraria)
Spot it: Closely related to the carrot, ground elder's apple-green leaves are arranged in groups of three. Flat umbels of creamy white flowers appear in May.
Harvest it: Pick only the youngest leaves – older ones can be bitter.
Eat it: Steam or fry the mild lemon/parsley flavoured leaves and pair with fish.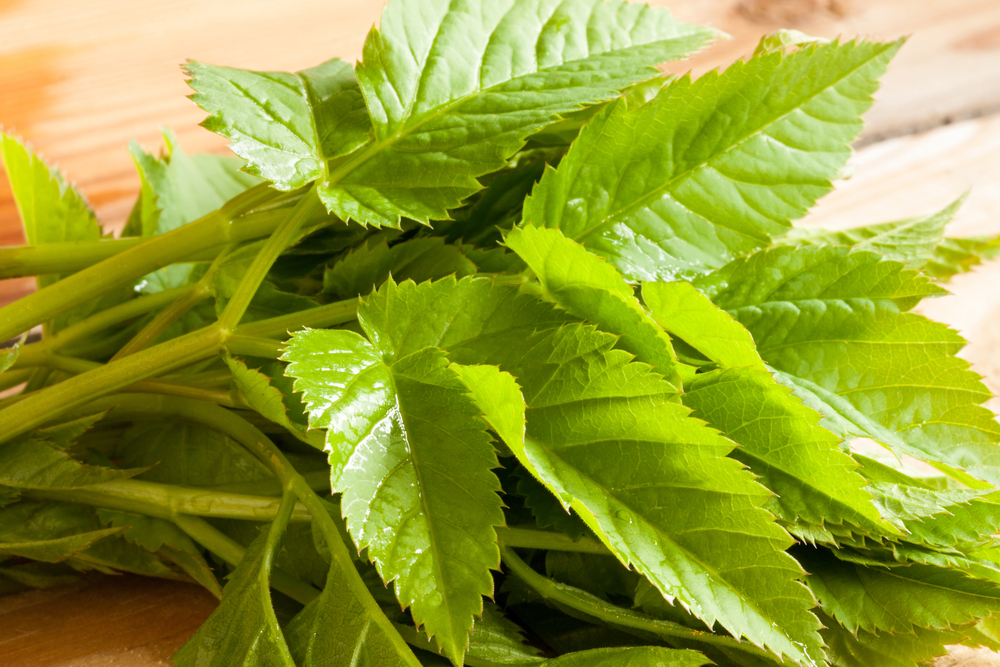 Madeleine Steinbach/Shutterstock
Wild garlic (Allium ursinum)
Spot it: A distant relative of the chive with a glorious pungent aroma to match. The spear-shaped leaves can be found from February to June in moist, shady locations.
Harvest it: You can usually smell the plant before you see it. The younger leaves are more pungent. Pick from the base and pop in a vase of water to keep fresh. The flowers and seeds are also edible. Don't confuse with the similar looking Lily of the Valley or Lords and Ladies, which are toxic. Be led by your nose.
Eat it: Add colour and subtle garlic tang to pasta, pesto and mashed potato.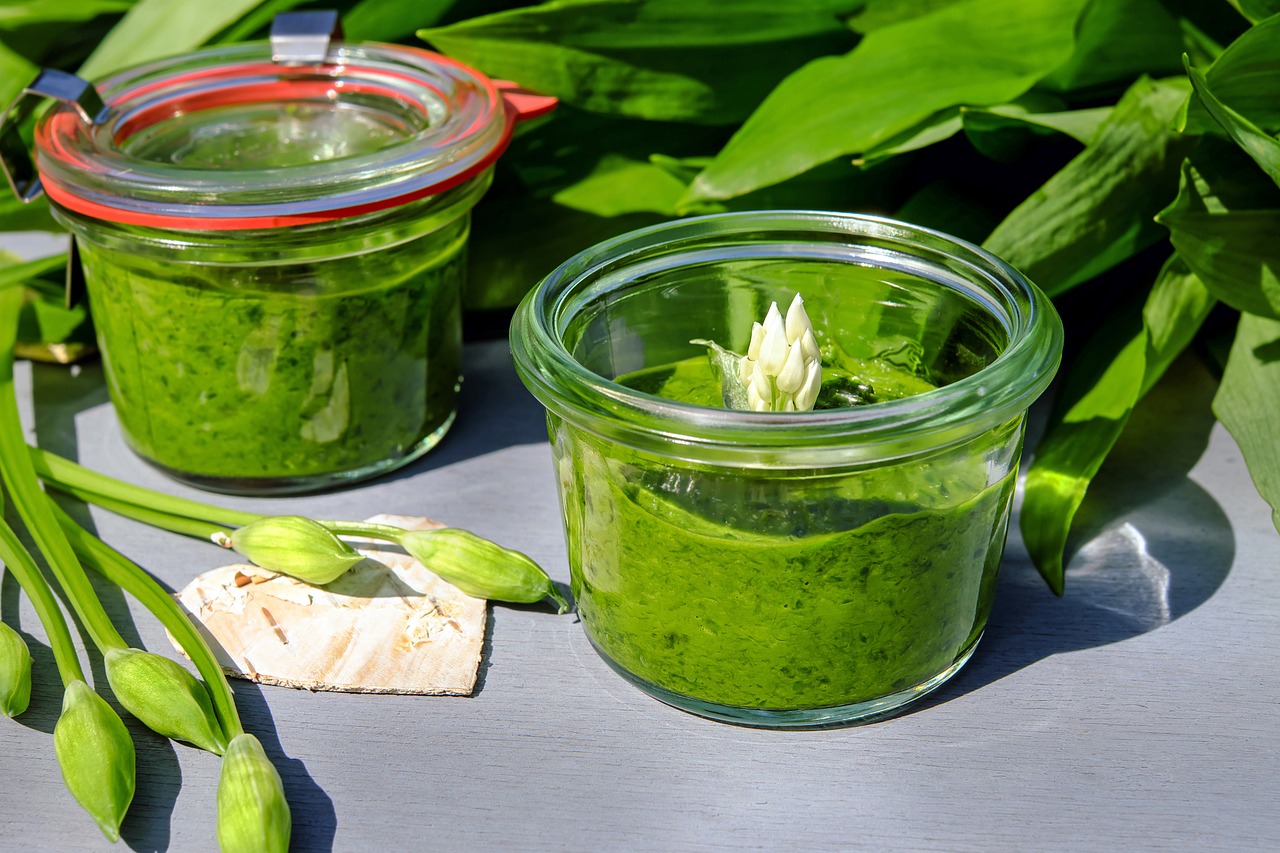 Pixabay
5 top foraging tips
Take a good guidebook for proper identification or, better still, take a guide. Don't eat anything if you're not certain it's safe.
Check the local bylaws. Foraging in AONBs, SSIs or Royal Parks is prohibited. Get the landowner's permission, where possible.
Be wary of pollution from cars (don't pick on narrow roadside verges), or where dogs might have fouled.
Pack a sharp penknife and zip-lock bags to keep it all fresh.
Don't be greedy – there's only so much chickweed you can eat. Be respectful of natural spaces and keep your foraging sustainable.
You might also like:
How to grow your own herbal tea
A step-by-step guide to growing microgreens
Be the first to comment
Do you want to comment on this article? You need to be signed in for this feature