The best alternative Christmas puddings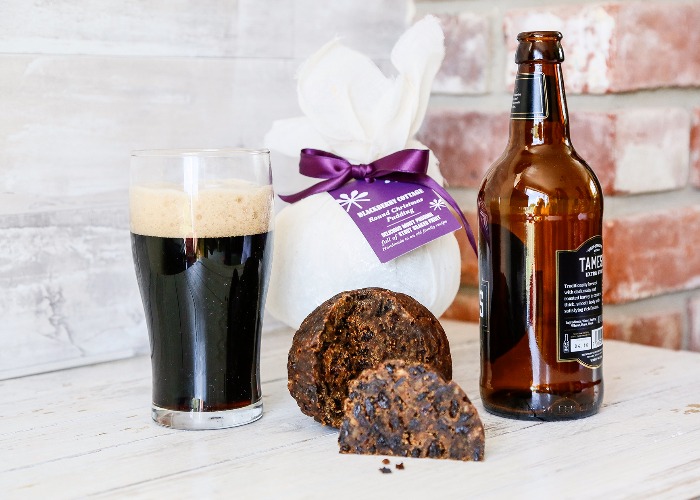 Shake your Christmas dinner up with these alternative flavours.
Christmas pudding might be an essential part of Christmas dinner for many, but there does come a time when you really can't stomach another spoonful of sultanas and candied peel. If you're not quite ready to wave goodbye to tradition but are keen to try something with a twist, these alternative Christmas puddings are for you.
1. Georgie Porgie's chocolate orange and Baileys pudding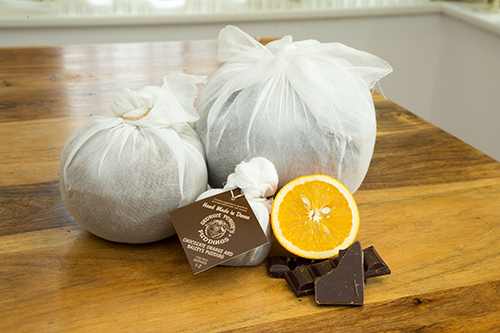 Georgie Porgie's
What is it? Handmade in Georgie Porgie's kitchen in Budleigh, this Christmas pudding combines the strong, citrus flavours of chocolate orange with our favourite after-dinner drink. It's already been steamed on-site, so all you have to do is heat it up before serving. It will also keep in a cool, dry place for up to six months so you can get it delivered well ahead of time.
Why we love it? The chocolate orange flavour is pleasantly strong and we loved the little pockets of melting chocolate within the pudding. Just make sure not to overheat it, otherwise the chocolate can taste a bit burnt. The Baileys flavour could be a bit stronger, but if you were to serve it with Baileys ice cream it would be a winner.
Where can I buy it? Available to order online from £4.
2. The Carved Angel apple strudel Christmas pudding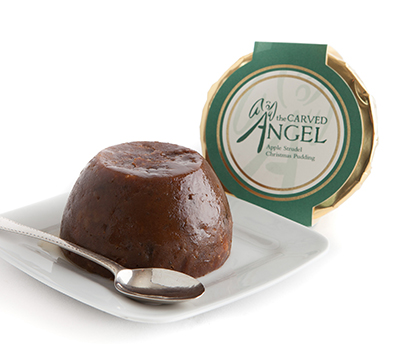 Tina Carne/The Carved Angel
What is it? Available in three different sizes, this apple strudel pudding comes in a plastic or a ceramic bowl and can be sent as a gift. It's suitable for vegetarians and people with nut allergies, and is best served with clotted cream or brandy butter.
Why we love it? Apple, cinnamon and calvados pair well with the traditional flavours of Christmas pudding. It's the perfect compromise for those who want to try something new but don't want to be too adventurous.
Where can I buy it? Available to order online from £10.95.
3. Cole's stollen Christmas pudding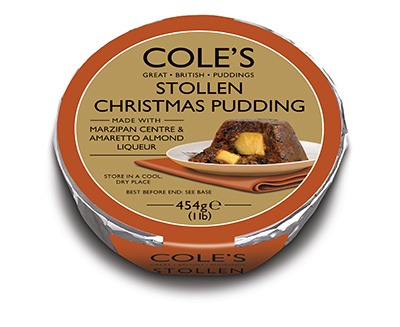 Cole's
What is it? A classic Christmas pudding that hides a delicious secret inside. With a marzipan and amaretto liqueur centre, this will be a decadent addition to your Christmas dinner table.
Why we love it? While it doesn't look too different from a traditional Christmas pudding on the outside, it's sweet and indulgent on the inside. We would've liked the centre to be thinner and runnier, but the flavour profile is very enjoyable.
Where can I buy it? Available to order online for £7.99.
4. Blackberry Cottage stout Christmas pudding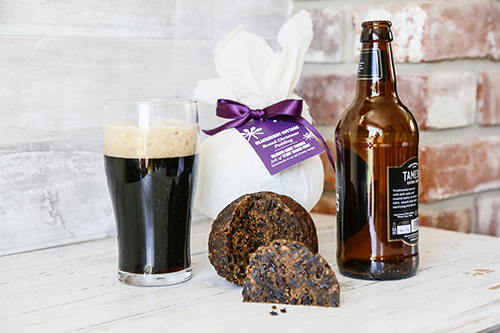 Blackberry Cottage
What is it? Filled with stout-soaked fruit, figs and Blackberry Cottage's homemade Christmas spice mix, this pudding is gently steamed for six hours, wrapped and left to mature. Available in two sizes, it can be either steamed or microwaved to warm at home.
Why we love it? The addition of stout and figs is not too radical of a departure from the classic recipe, yet is a bit more special and unusual – exactly what you'd want to finish off your Christmas meal.
Where can I buy it? Available to order online for £14.
You might also like:
Leftover Christmas pudding crumble recipe
The best Christmas food hampers
Be the first to comment
Do you want to comment on this article? You need to be signed in for this feature