How to make a bloody Mary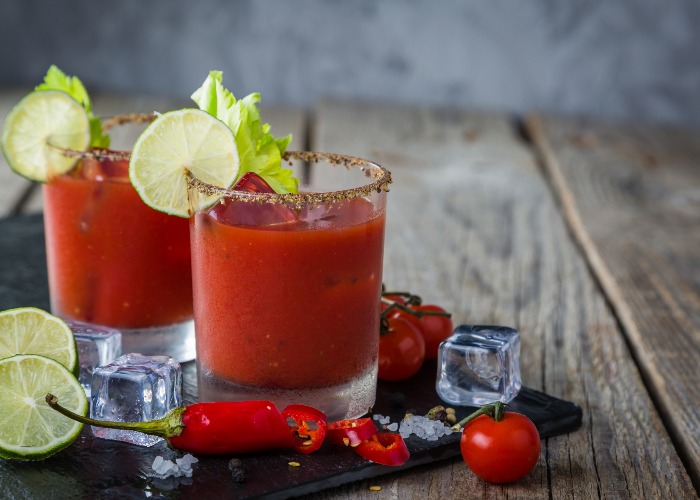 A complete guide to perfecting this classic cocktail at home.
It's up to you whether a bloody mary cures your hangover or acts as the building block for your next. Whatever your choice, it's a drink to savour when you need some soothing alcoholic TLC.
The classic recipe
To make a bloody mary you'll need:
a double shot of vodka
the juice of half a lemon
six dashes of Worcestershire sauce
three dashes of Tabasco
150ml (5.2 fluid ounces) tomato juice
a pinch of salt and pepper
two or three ice cubes (optional – see below)
Mastering the method
For maximum impact, chill the vodka and tomato juice in the fridge beforehand.
After you've gathered all the ingredients together it's a cinch to prepare. Simply place the ice in a tall glass and pour in the vodka. Then add everything else except the salt and pepper, stir very well and then season to taste.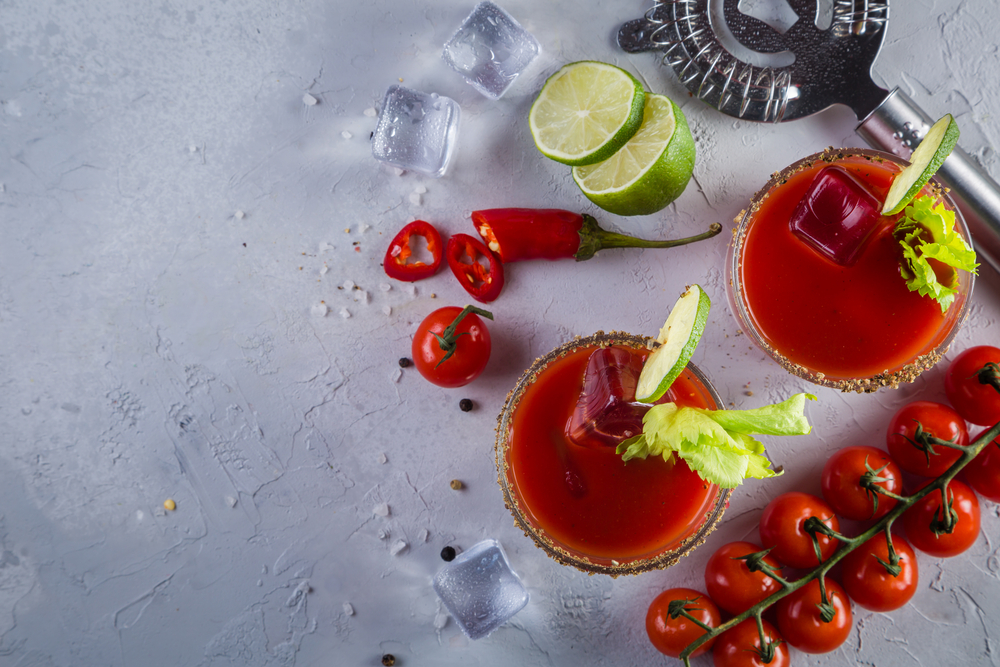 Oleksandra Naumenko/Shutterstock
Cocktail choices
You know how everybody likes their tea made a different way? It's the same with a bloody mary. There are scores of simple tweaks to the original recipe, depending on your approach to spice, consistency and flavour.
Common variations include rubbing celery salt around the rim of the glass for a drier edge, or adding a shot of sherry to inject depth and an extra alcoholic kick.
Garnishes are another way to customise the drink. Some people swear by popping in a piece of celery, olives, lemon slices or even half a pickle to the finished drink. More unusual options include crispy bacon or sliced cucumber.
These additions are very much a matter of personal taste but overall it's best not to overcrowd the glass, or make your bloody mary more like a snack than a drink.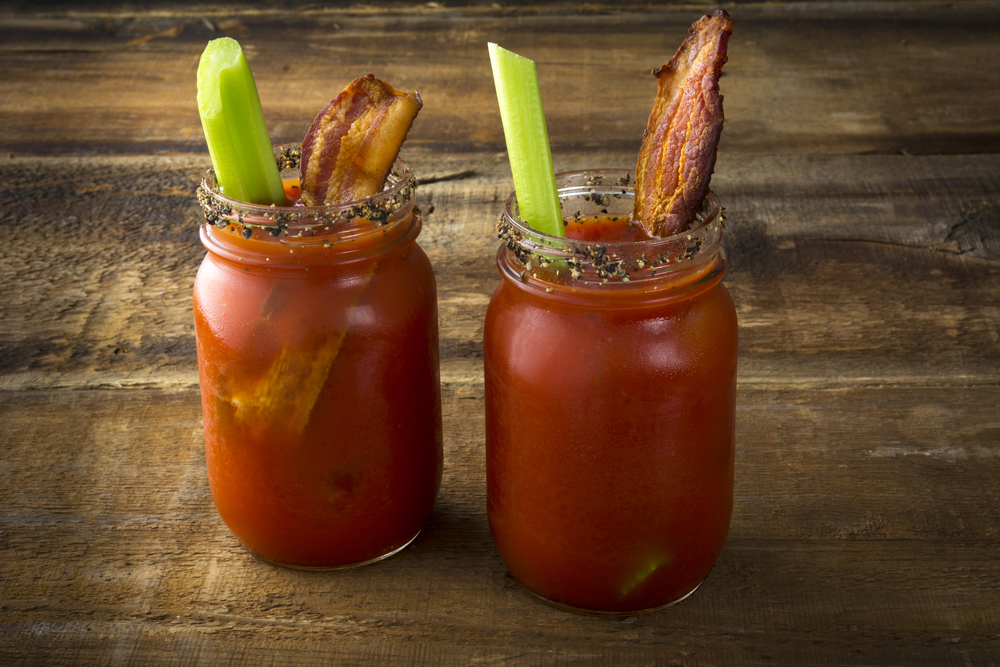 jefftakespics/Shutterstock
The recipe for success
What should always stay constant are the two main ingredients – vodka and tomato juice.
Steer clear of flavoured vodkas which can overcomplicate the taste (unless you fancy experimenting with garlic or horseradish infusions).
A small contingent of cocktail connoisseurs prefer using gin to vodka, to create what's known as a red snapper. The only challenge here is that many modern gins are heavy on the botanicals. That's a good thing when you're sipping a martini (check out our guide to making the perfect martini here), but means it can taste 'off' when loaded with tomatoes and spice.
Meanwhile, go for the best tomato juice you can afford, ideally with a consistency that hits the sweet spot between watery and thick. Pre-made bloody mary mixes are good in a pinch – but definitely try before you mix to avoid an expensive disappointment.
The ice factor
Do you want ice in your bloody mary?
It all depends on what you expect from your drink. Some see a bloody mary as the alcoholic equivalent of a sustaining vegetable soup in a glass. Others prefer a zingy cocktail that comes on like a cooling blast of gazpacho.
If you're the former, forgo the ice, which will only dilute your drink and make it less rich. Otherwise, use ice cubes liberally to make a slightly weaker but more refreshing cocktail.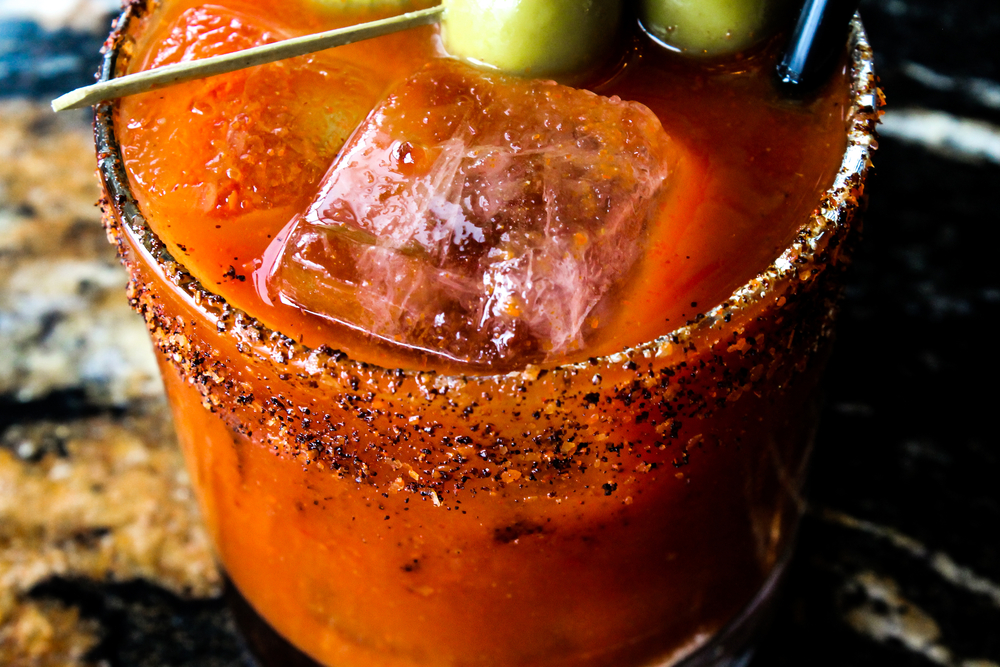 lwesteen/Shutterstock
Some like it hot
A bloody mary without spice is really just an alcoholic smoothie. Injecting the right level of heat adds bite and cuts through the tartness of the tomato juice to create an invigorating and savoury hit.
The bartenders that nurtured the original bloody mary into existence (origins are contested but it was probably created in 1920s New York) only had Tabasco to work with. Today we've got hundreds of hot sauces to choose from, so it's worth experimenting with what's in your store cupboard.
Ideally what you're looking for is something thin and potent, but not overpowering. Start at the mid-range of the heat scale and go from there. Be mindful that while you might be a fire-lover, if you're making a drink for friends, their mileage may vary.
To introduce a more organic kind of heat, try a tiny bit of grated horseradish which dials up the complexity and can be pleasantly piquant.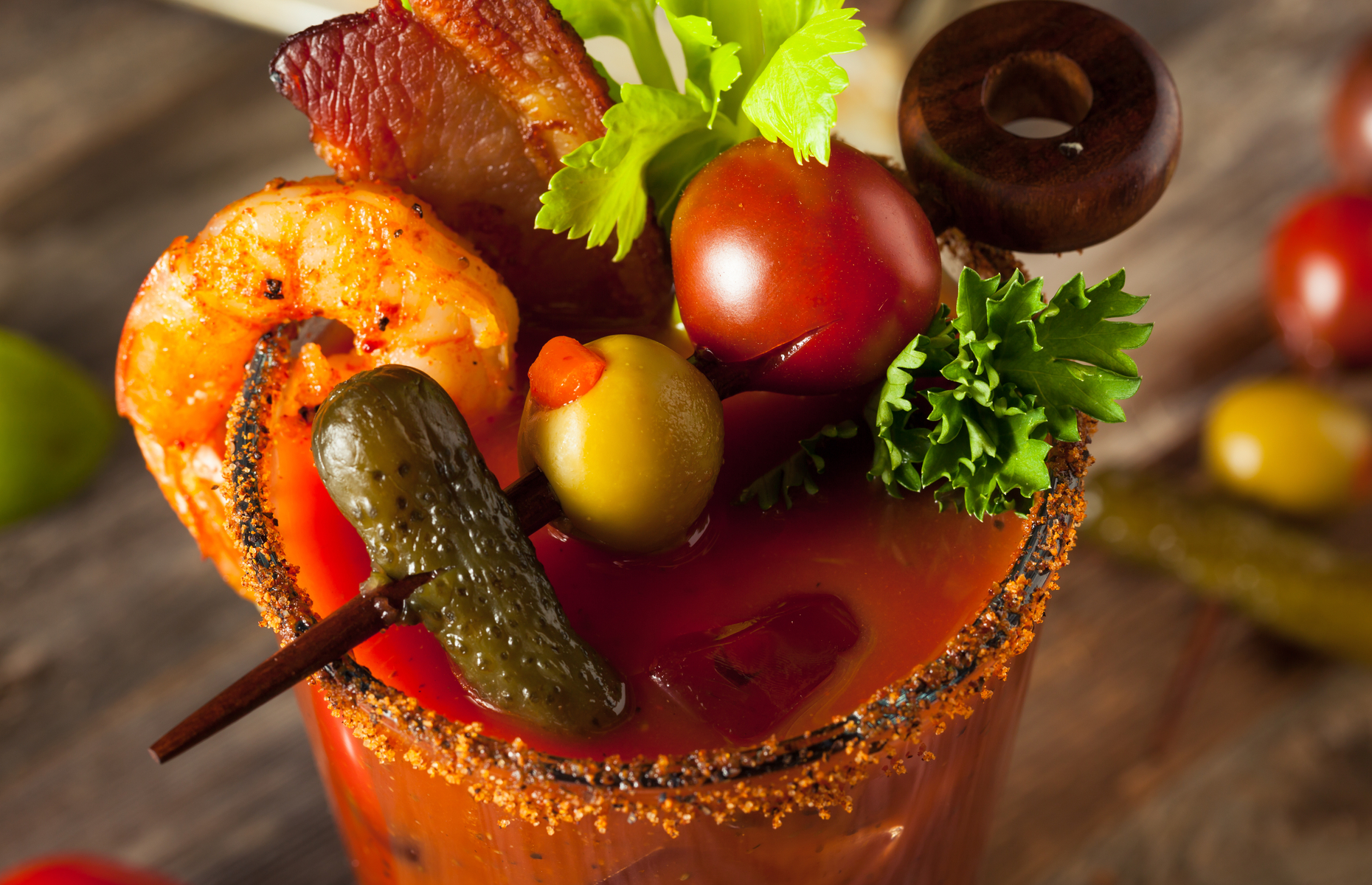 Brent Hofacker/Shutterstock
Will it cure my hangover?
In a word, no – only time and rest will do that. However, a bloody mary is one of the more restorative options in the cocktail world and the flavours are definitely cheering if you feel a bit jaded.
The really good news is that a bloody mary does genuinely count as one of your five-a-day, or two if you add celery as a garnish (and actually eat it).
You might also like:
How to make the perfect martini
12 beer and food pairings you have to try
Be the first to comment
Do you want to comment on this article? You need to be signed in for this feature