12 great craft beer and food pairings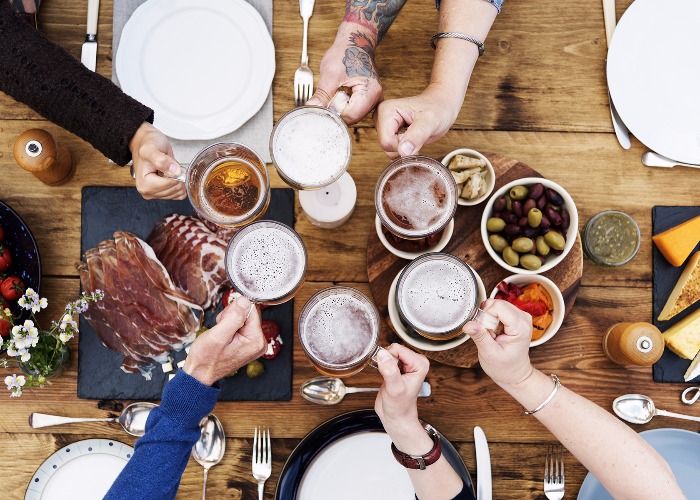 It's not just wine that goes well with food. Craft beers can also be the perfect match for your favourite dishes.
As the British and international craft beer scene gets more varied and adventurous, it's now possible to find a variety of delicious and unusual beers that can be matched to just about any kind of cuisine or ingredient. Here are some of our favourites.
1. Belgian beer and cheese
An obvious combination to start, but if you have a strong blue cheese like roquefort or gorgonzola, you're going to want something heady and robust to stand up to it, so that the flavours aren't overwhelmed. Something like a Duvel or a Kwak would be ideal, but be warned that they can be deceptively strong, pushing 10% in some cases.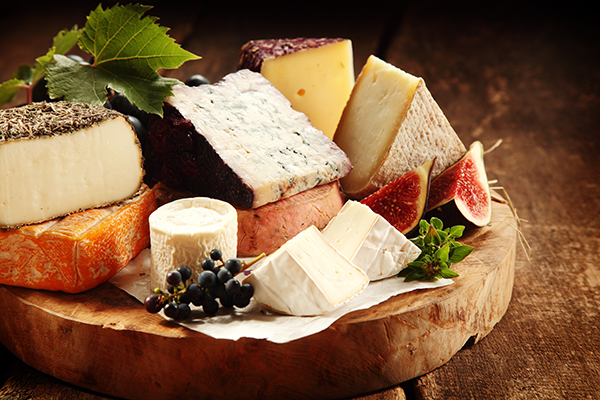 stockcreations/Shutterstock
2. German wheat beer and cured meats
The strong, delicious weiss beers of Munich and Bavaria are particularly good when paired with smoked or cured meats, such as sausages or hams. The likes of Erdinger, Franziskaner and the particularly sumptuous Maisel's Weisse are readily available, and might even make you want to crack out the lederhosen.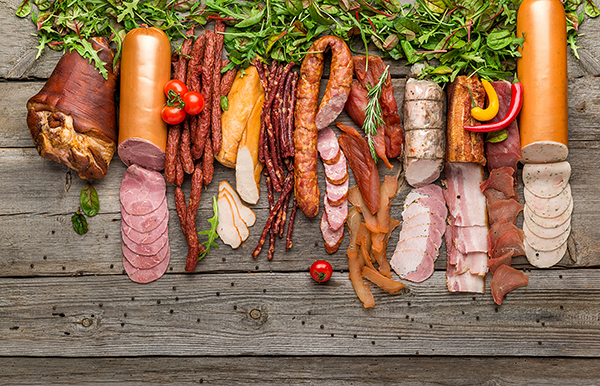 White78/Shutterstock
3. Porter and oysters
There's a reason why it's called oyster stout; a traditional feature of the brewing of many of the best porters is that oysters are shucked into the tank at brewing stage. The excellent Whitstable Bay Black Oyster Stout is a particularly fine example – and, dare we say it, miles more interesting than Guinness.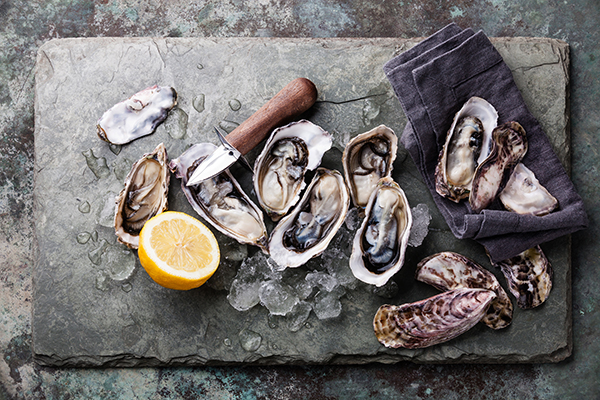 Lisovskaya Natalia/Shutterstock
4. Fruit beer and chocolate
If you're in the mood for something sweet, it might seem like overkill to pair chocolate with a nominally sweet drink. This is where many of the best iambic beers come in. They complement each other brilliantly, with the acidity of the raspberry or strawberry beer – such as Lindemans Framboise – cutting through the sugar with aplomb.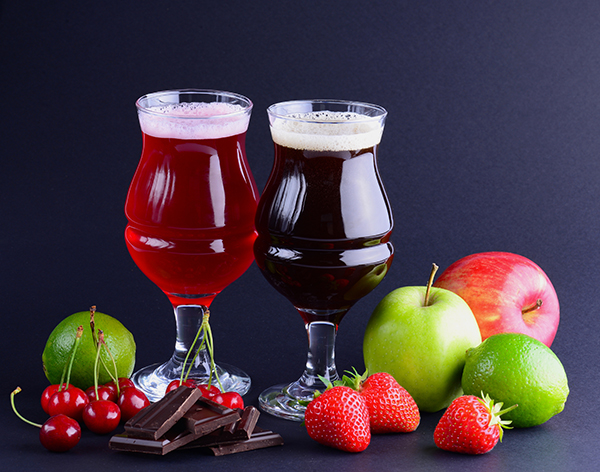 Smile Studio/Shutterstock
5. IPA and curry
There are a near-infinite number of IPAs on the market now, but a really good one, such as Burning Sky's Arise or Magic Rock's Inhaler, should be able to stand up to a hot curry, with the hops bringing out the subtler notes in the dish. This only works up to a certain strength in the food, after which you're on your own.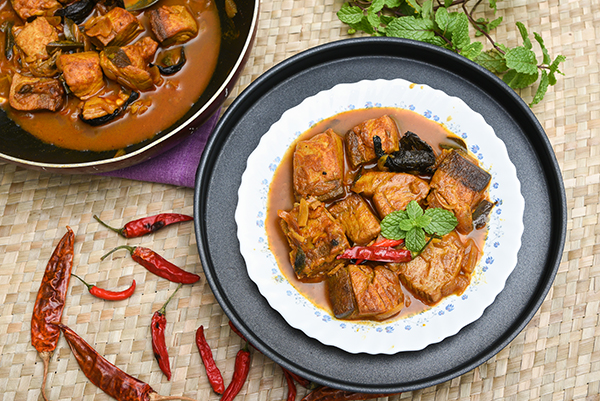 Santhosh Varghese/Shutterstock
6. Pilsner and sushi
Most beers would overwhelm Japanese cuisine completely, so it's just as well that a crisp, clean glass of pilsner will work beautifully with a plate of delicately prepared sushi or sashimi. Asahi is the market leader, but other, quirkier, brands, such as Hitachino Nest and Yona Yona, are well worth investigating too.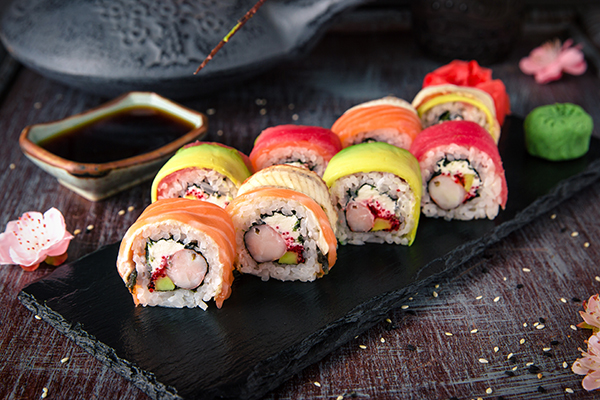 Katerinina/Shutterstock
7. Berliner weisse and chips
The sour-sweet taste of Berliner weisse (not to be confused with the Bavarian variety) is a tough one to match to food, but thankfully it goes extremely well with a big plate of chips, frites or fries, with the saltiness and fattiness kept in check. London Sour, by the excellent Kernel Brewery, is a low-alcohol (3.2%) treat, or Siren's Calypso is equally classy.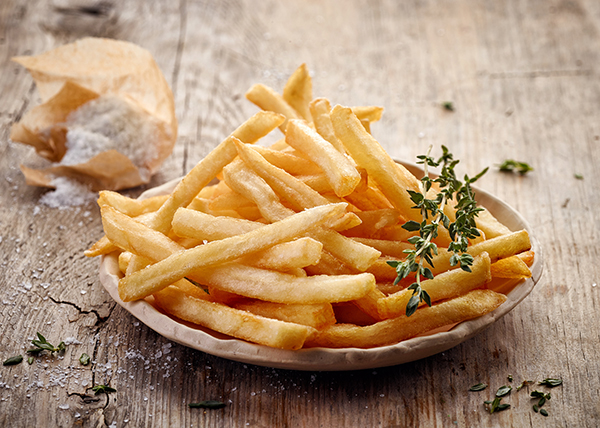 MaraZe/Shutterstock
8. APA and pizza
The IPA's flashier, brasher cousin, the American pale ale tends to be hoppier, stronger and more of a challenge to pair with dishes. Which is why it tends to work beautifully with one of the great Italian-American foods – the pizza – and the richer and more complex the toppings, the better. You can't go wrong with Lagunitas, which is deceptively strong at 6.2%, and delicious with it.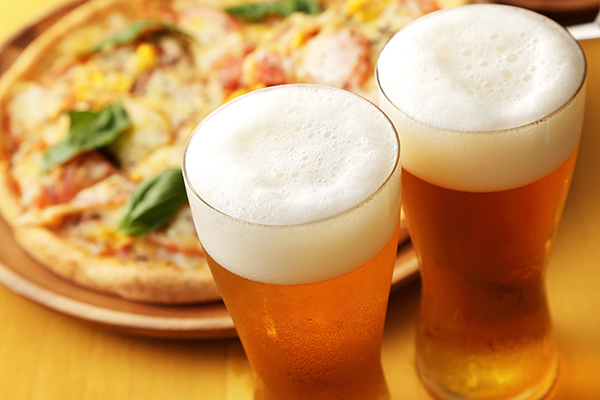 Nishihama/Shutterstock
9. Lager and steak
It sounds barbaric. Taking a wonderfully marbled piece of beef, carefully preparing it and then serving it… with lager? Thankfully, the best of those beers are now a perfect match with rich, complex meats. The Brooklyn Lager, in particular, has a caramel and malt aroma that cuts through any steak that you care to name.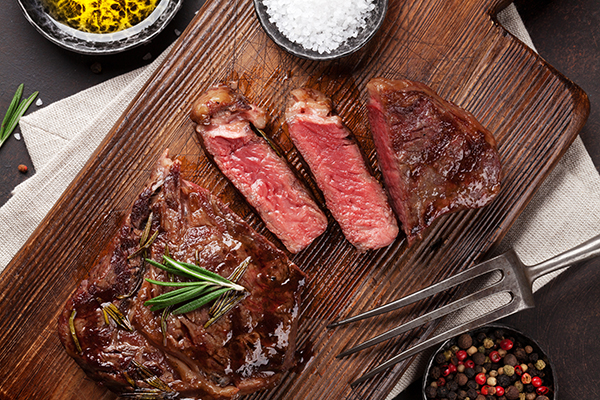 Evgeny Karandaev/Shutterstock
10. Saison and vegan cuisine
Beer is often seen as a hearty, carnivorous drink, the perfect accompaniment to meat – including plenty of dishes on this list. It's fitting, then, that a vegan dish such as buffalo cauliflower or portobello mushroom burgers tend to respond best to the most elegant and refined of all beers, the saison. The excellently named Lust, by the Leeds brewery Northern Monk, has a light and fruity taste that almost convinces you that it's good for you.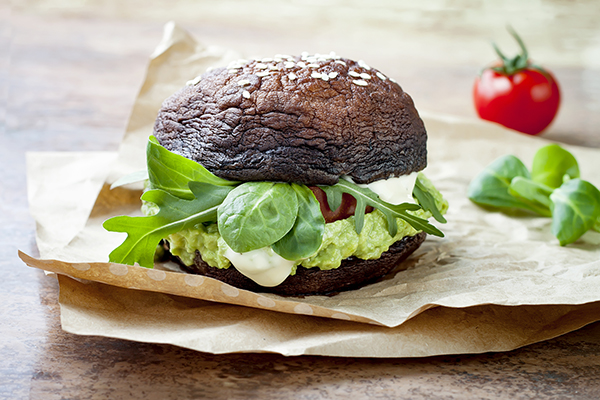 zarzamora/Shutterstock
11. Bitter and a Sunday roast
This one's about as traditional as the national anthem. Ale might be seen as a bit old fashioned, but some of the very finest bitters – we're thinking the multi-award-winning Harvey's Best from Lewes or Oxford's Brakspear – are a wonderful complement to a traditional Sunday roast, whether it's chicken, pork, beef or something altogether more unusual – even a nut roast.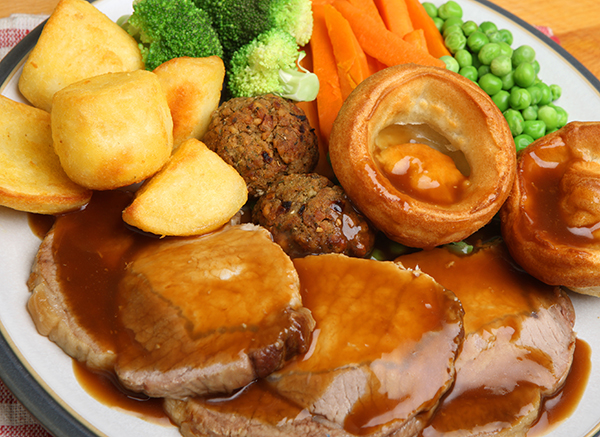 Joe Gough/Shutterstock
12. Barley wine and doughnuts
Barley wine – a strong, sometimes very strong, beer – isn't often drunk on its own, or even at all. Which is a pity, as a really excellent barley wine, such as the brilliantly named Thomas Hardy (which even the brewers confess has a 'tormented history', just like the author it's named after) is a perfect match for a sticky, sweet delight such as one of the many artisan doughnuts currently on the market.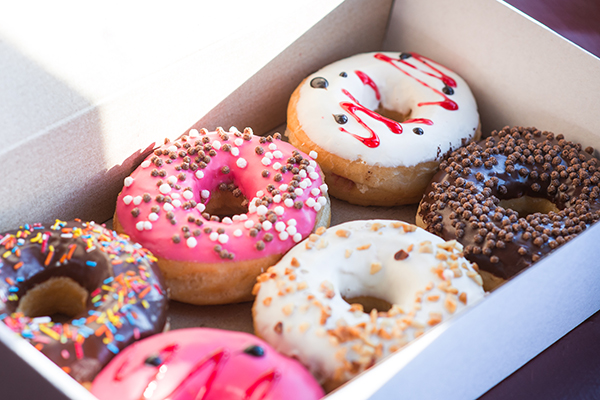 Kateryna Mostova/Shutterstock
Be the first to comment
Do you want to comment on this article? You need to be signed in for this feature