Meet Clare Smyth, the only female chef with three Michelin stars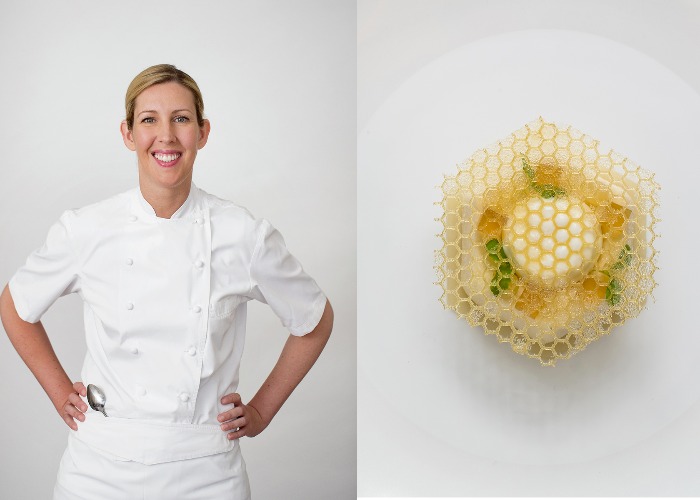 Clare Smyth, the first and only female chef in the UK to hold three Michelin stars, has just opened her first solo restaurant.
After growing up in County Antrim, Northern Ireland, Clare moved to England to train and work in some of the country's most celebrated kitchens. She is best known for her time as Chef Patron at Restaurant Gordon Ramsay, where not only did she see the restaurant awarded its three coveted stars but was awarded an MBE for her services to the hospitality industry.
She opened her first solo restaurant, Core, in London this August. Alex Larman spoke to her about her influences, the evolution of fine dining and being awarded an MBE.
How does opening your first solo restaurant, Core, make you feel?
I'm excited and nervous. There was a lot of work to do in the run up to opening, finishing off details; the building work was delayed, so that held things up.
It's the first restaurant that I've opened with my name, but it was the site that I fell in love with. We were always looking for sites, all over London, and then this one came up, which we loved.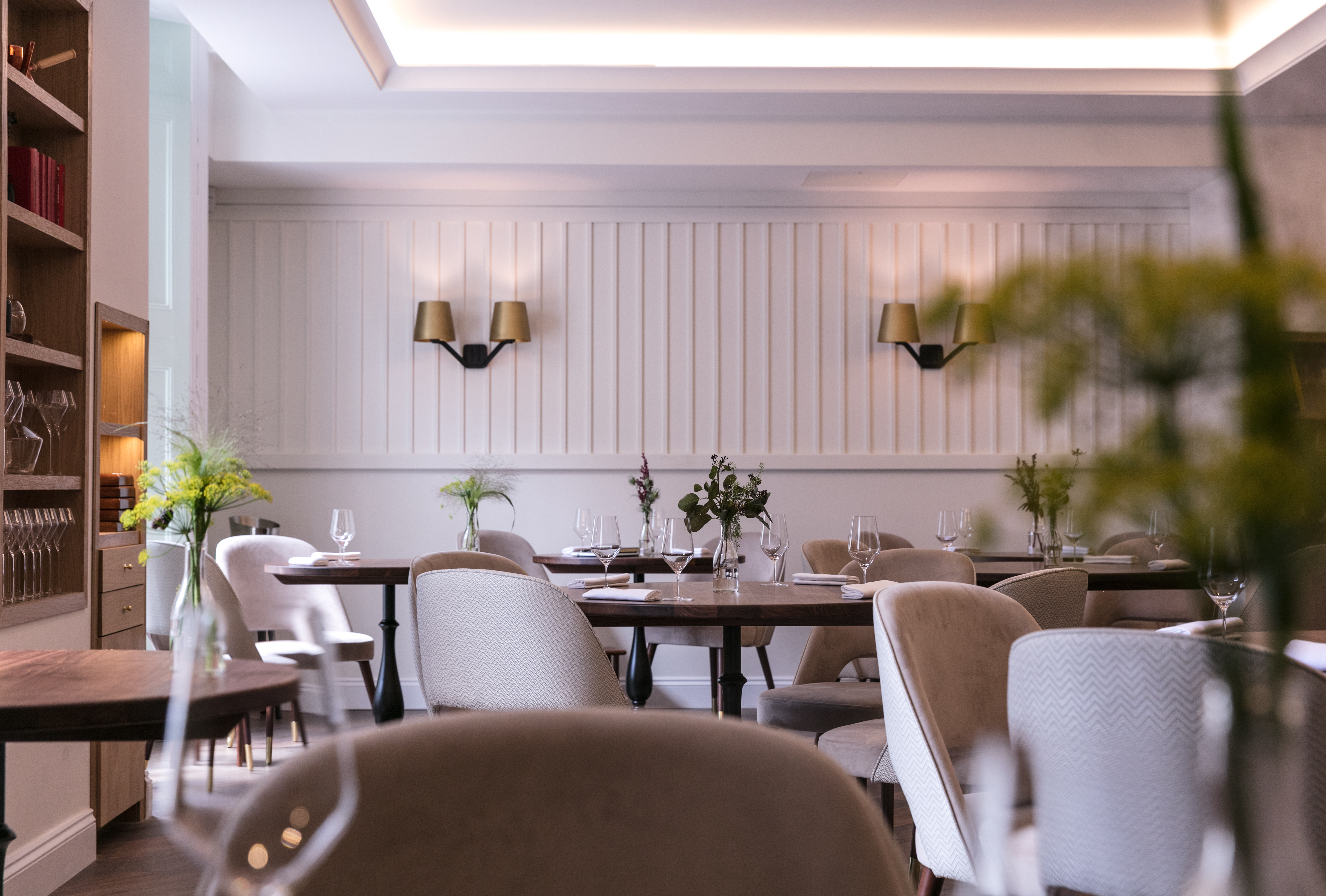 Courtesy of Clare Smyth/Core
You've said that you aim to be a neighbourhood restaurant; what will your relationship with the local community be?
It reminds me of the community feel of Chelsea. I like to get to know people, and a lot of my regular guests have become friends over the years, so being part of the local area is really important to us.
We've already done a few things, such as working with Paul Smith and other local businesses, and it's just as important for us to be part of the community as to be a destination restaurant.
After all, we're here more than we are at home, so it's important to feel comfortable here; thankfully, this is an amazing area.
How do you think fine dining has changed since you began your career?
Things have evolved considerably, whether it's casual or fine dining; we've done away with the dress code and tablecloths, and our approach is less formal, more friendly. But when it comes to the food, we're still very much in high-end mode, and that isn't going to change.
There will always be diners wanting a certain level of comfort and a certain level of service, who are uncomfortable with queuing and a more 'rough and ready' approach. So we're doing modern fine dining, and that's the new standard in the industry.
We do try and offer value for money, with our menus all costing under £100, but, inevitably, the best quality ingredients do cost money.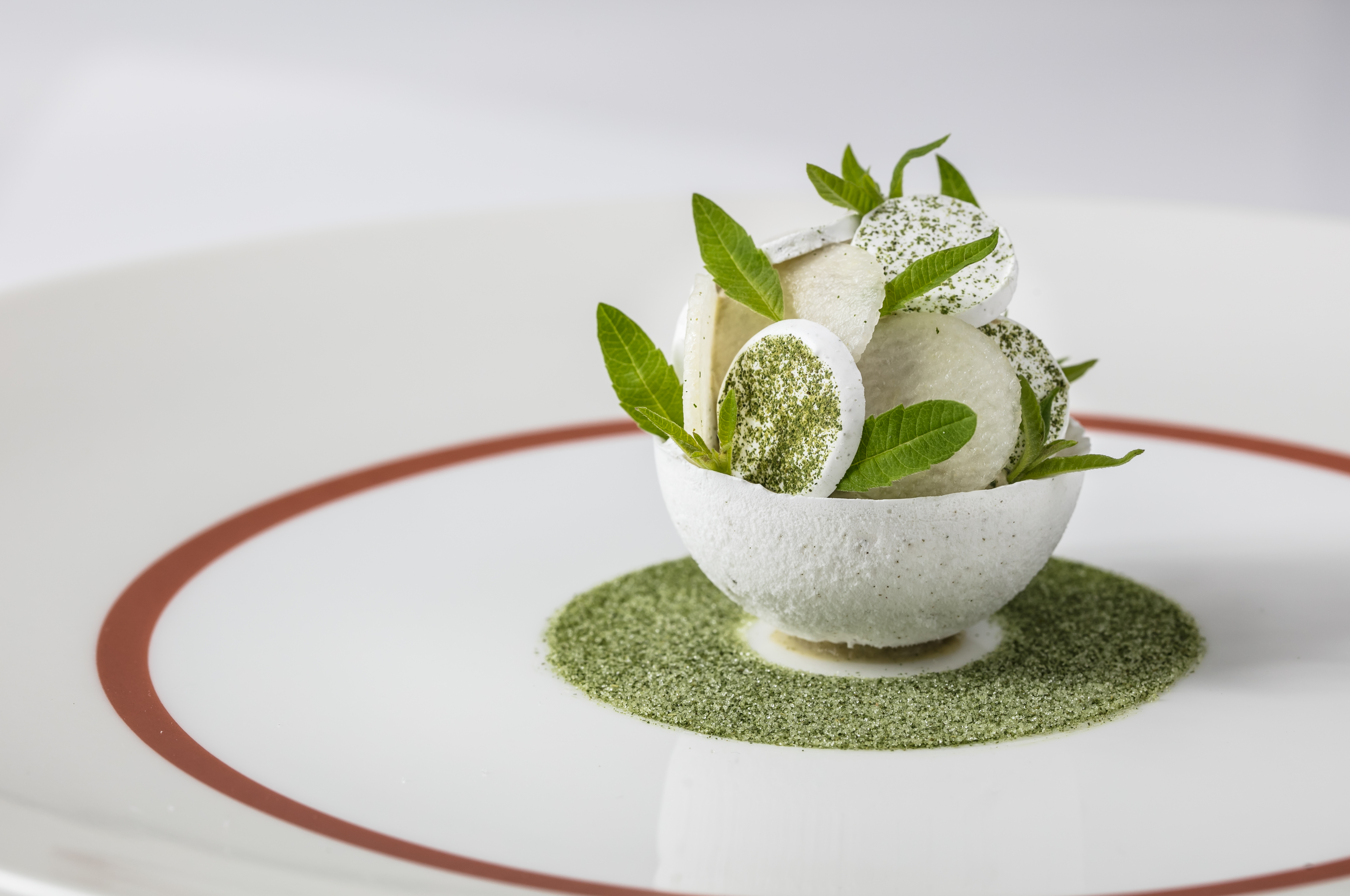 Pear & verbena sorbet courtesy of Clare Smyth/Core
Do you regard yourself as a 'celebrity chef'?
I wouldn't describe myself as a celebrity; 'a well-known chef', is more like it. I've always preferred cooking to television work, and only appeared on TV as a by-product of being a chef. Whereas with some celebrities, the television career seems to come first.
It's all part and parcel of what we do, and it's about getting the message out there. If we're not communicating at that sort of level, then we're not doing our job. But I feel indifferent about promoting myself in that way. It's the same with social media; I'm just too busy doing other things to think about it.
Are you nervous about what the critics will say?
I've managed to develop a thick skin over the years, and I'm mature enough to be able to read between the lines and take it on the chin, especially if it's valid.
I know that a lot of young chefs get annoyed, but sometimes, the critic can make a fair point, and it's useful feedback. And if it's just someone's personal view, it's important to stay confident in what you're doing and not be distracted.
You worked with Gordon Ramsay for many years. Is it fair to describe him as your greatest mentor?
Yes, absolutely. He remains a very important figure, both globally and in my life. He's done so much for our industry – more than he gets credit for. His professionalism is what's got a lot of young people into cooking, and he's a great mentor of mine. I'm very lucky to be able to get his advice, and we have a fantastic relationship.
It was he who told me about this site, and his success is reflected by his hard work. Royal Hospital Road, where I was head chef, still feels like my home, but everyone's got a journey, and I had to move on.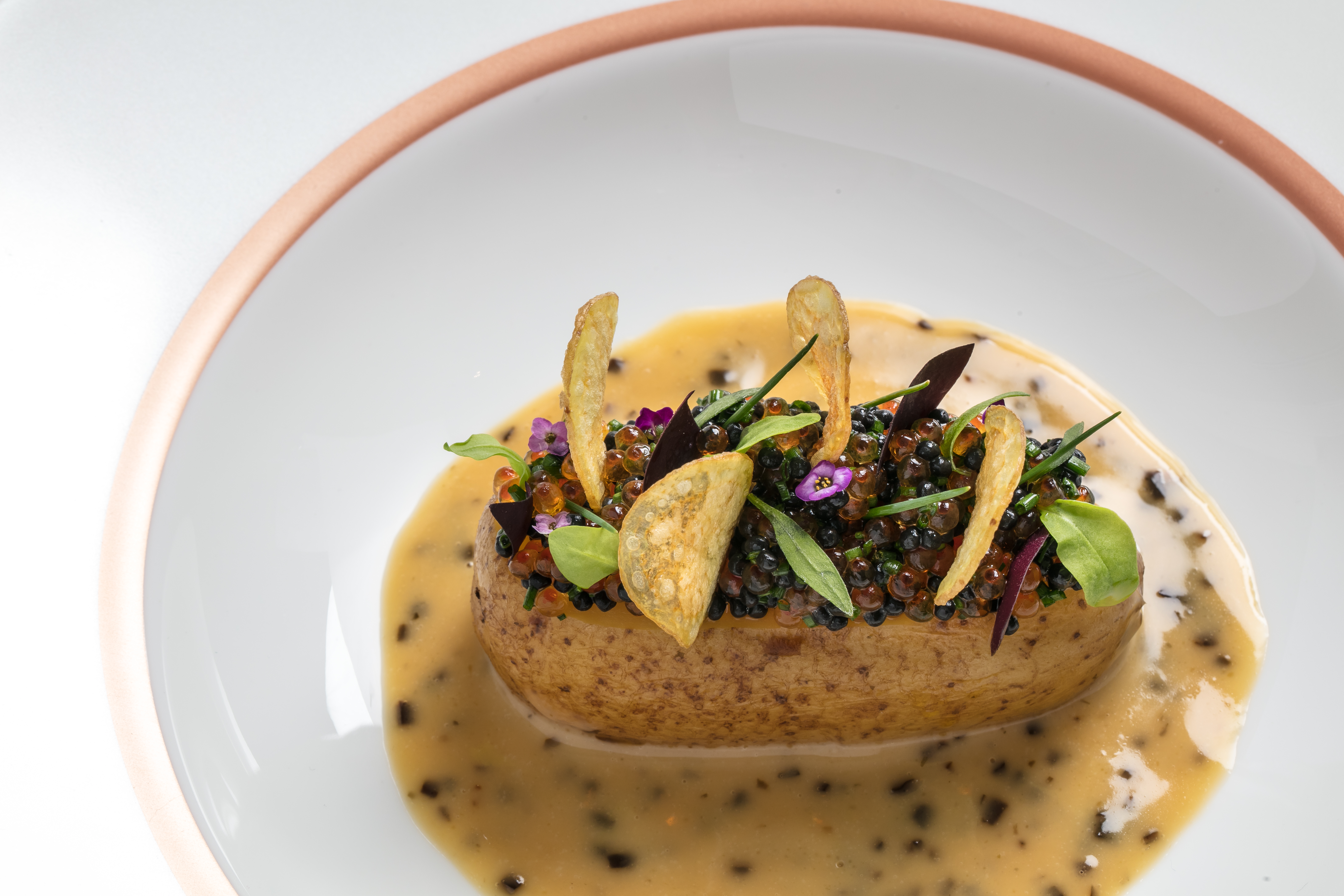 Charlotte potato with beurre blanc, herring and trout roe courtesy of Clare Smyth/Core
Who else has inspired you?
I began my career at 15, and the greatest mentors in my life have been Gordon and Alain Ducasse; I spent a couple of years working with Ducasse in Monaco, and I loved every day that I was in that kitchen. I could have stayed a lot longer, but then I was offered the chance to be head chef at a three Michelin-starred restaurant, and the rest is history.
They are two of the greatest chefs of all time; Alain, perhaps the greatest of all time. The way that they manage their kitchens and their ethos is incredible.
Do you still find that professional kitchens are a testosterone-laden environment?
Everything at the top level is hard, and it's all about hard work and dedication. Female chefs have always been there, but it's a male-dominated industry, and I don't have the answers for that. I have one female chef, out of sixteen; they just aren't there.
Obviously, there are lots of great women cooking, who aren't being shouted about enough – Rachel (Humphrey) at Le Gavroche, for instance – but nobody is talking about them. And I don't know why that is; perhaps it's because of the hours, or women wanting a family. But nothing ever held me back; I just got on with the job.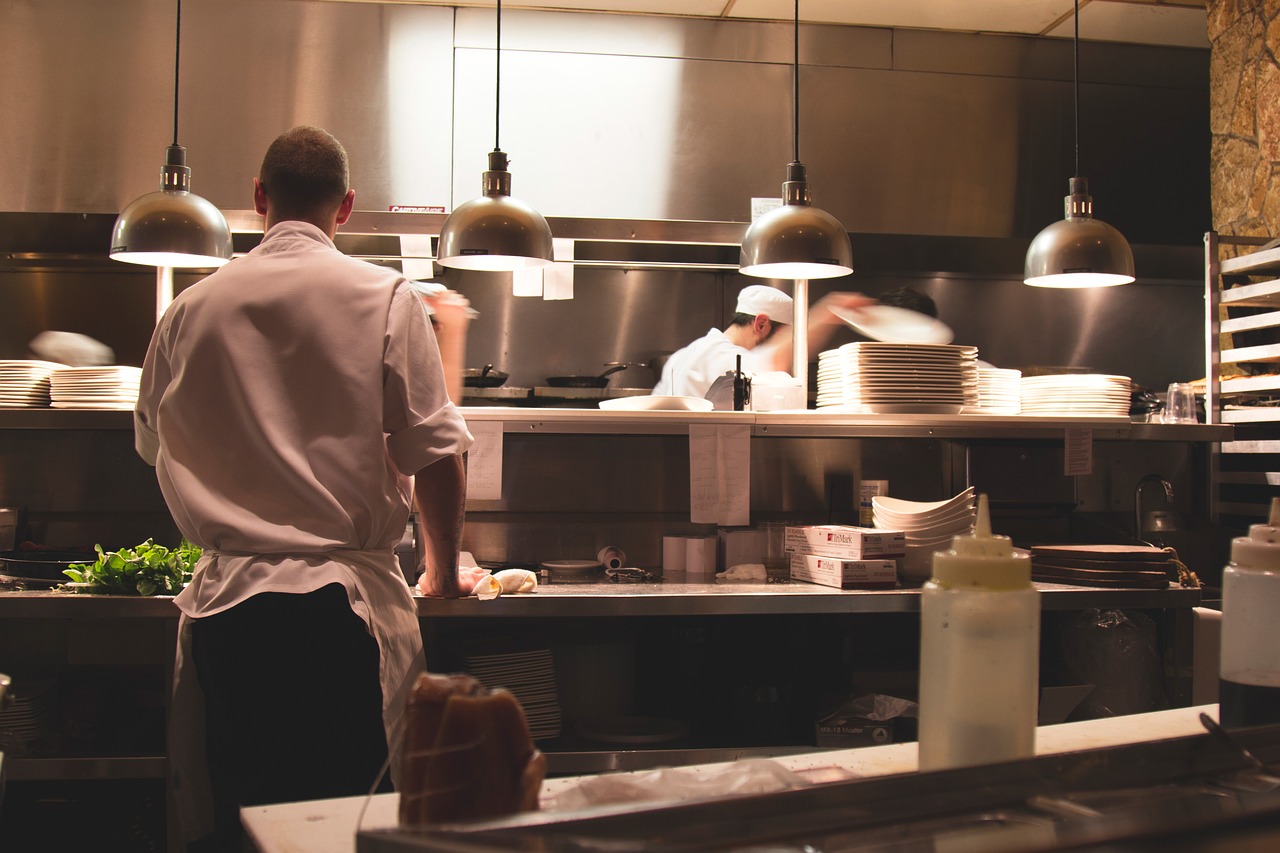 Pixabay
What advice would you give to younger chefs?
Build a solid foundation early in your career, as otherwise you're never going to have that opportunity. For some young people, it's all about looking cool on Instagram, but for the ones who are investing in themselves, and not going in for instant gratification, it's going to lead to a great career.
That goes equally for front of house as back of house. There are three parts to a restaurant; the food, the wine and the service, all of which are equally important.
Where do you enjoy going to relax?
I like going out, and of course eating out. I'm especially fond of Asian food, so I love going to fun places like Andrew Wong and Park Chinois. But there are lots of great places to visit, all of which are really good quality; it's been so nice to see them open and carry on doing well.
And finally, you won an MBE in 2013. How did it feel when you won it?
Not that many people in the industry have won the award, so I felt really honoured. It was really great not to get recognition just from the industry, but from the outside as well. It's one of the things that I'm proudest of in my career.
You might also like:
Meet the chef bringing Syrian cuisine to London
24 ways to turn everyday dishes into something special
Be the first to comment
Do you want to comment on this article? You need to be signed in for this feature