Daniel Galmiche: A fresh take on French home cooking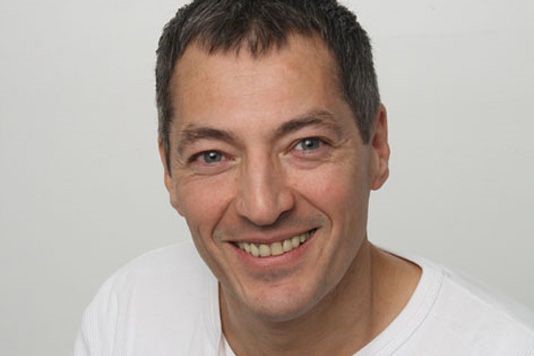 Daniel Galmiche may well be the best chef you have never heard of.
A legend in the industry, Galmiche has held a Michelin star for 20 years and is currently executive chef at The Vineyard at Stockcross, Berkshire.
When we talk, he is preparing a special dinner for the launch of his first cookbook, French Brasserie Cookbook: The Heart of French Home Cooking. His lucky guests will sit down to an amuse bouche of leek and potato soup with wild mushroom, semi confit cod loin with coriander and tomato, pork belly with smoked mash, tarte tatin with rosemary and a dark chocolate mousse with the coffee.
This is the sort of exquisite food that Galmiche is known for. It is refined rather than extravagant; it whispers rather than honks. He has managed to turn one of the world's less healthy cuisines - French food, with all that butter and wine and rich sauces - into a lighter and fresher proposal, by using plenty of fish and incorporating South East Asian flavours and techniques.
How did you become a chef?
My great aunt and my mother used to own a smallholding in the Comté region of France, where I grew up. We went there every Sunday, or perhaps every other Sunday, and did a little work in the fields. My mother used to bake there, and this incredible smell would be coming out of the kitchen. My passion for food comes from those times. When I was five years old I came into the kitchen and said I wanted to be a chef. Everyone laughed then, of course.
What are you up to at the moment?
I am so proud and happy to have written my first book, French Brasserie Cookbook. It has been a long journey and my wife helped me - she transformed my franglais into English!
There are a lot of French chefs cooking in the UK, but no proper French cookbook, which should represent something between home cooking and the brasserie – the food which passes through generations and develops with the healthy competition between those generations, as each person tries to improve their mother or grandmother's recipe. It is about casual dining, and the sort of food my childhood memories are full of – from my aunt and my mum.
What are your favourite foods?
I love fish. I love the texture and beauty of it, and it is a pleasure to cook with. If you learn how to use ginger, lemongrass and chilli combined with a few French techniques, you can make a lovely dinner.
I like simple dishes and simple seasonal products. I don't like to eat strawberries in winter and I get excited waiting for each new fruit or vegetable to come into season.
What's the most important meal of the day?
All meals are as important as each other as long as we make time to sit down and enjoy them with family. We chefs eat on the run so often and sitting down at the table is essential. We are lucky that my son often cooks at home, but breakfast is the meal we most often have together. It is rarely a cooked breakfast, except on the weekends. I have porridge, fruit juice, a banana, coconut milk and an apple, then when I'm at work I'll have a croissant.
What's it like in your kitchen?
My kitchen is friendly, but very focused during service time as we do fine dining. I have a great head chef, Frederic Michel, who has been with me for eight years.
I love the fact that my team are all very enthusiastic and want to continue working with me. Frederic has come to three different destinations with me.
What's your favourite piece of kitchen equipment?
My knife, of course! I also use my Thermomix all the time.
If you were on a desert island, what would you eat and cook?
Tarte aux pommes. It's my favourite recipe from the book and the smell of it in the oven is wonderful. It is my son's favourite too and it's affordable for everyone to make. I like modern fusion food best – South East Asian or Vietnamese with French works very well.
I worked in Singapore at the first Relais & Châteaux (a group of exclusive hotels and restaurants) in South East Asia, L'Aigle D'Or.
Do you ever use cookbooks?
Like any chef I enjoy reading cookbooks, especially friends' books such as Heston and James Martin. I was having a coffee with Heston when he brought me a signed copy of his new book, and I will send him one of mine. It's good to see what everyone else is doing and a mark of respect to read their books.
Which niche suppliers and producers do you think stand out from the crowd?
I've been in the UK 26 years and I use as much produce from farms as possible.
I am just about to start working with Jody Scheckter of Laverstoke Park. From October we'll use their lamb and some other produce such as mozzarella.
What advice can you give to lovefood.com readers?
Cooking doesn't start in the kitchen. It's a passion and also very hard work.
We need more young people to join the profession, and how hard it is depends on the kitchen.
Also worth your attention:
We should be forced to eat the seasons
Raymond Blanc reveals his Kitchen Secrets
Recipes from Daniel Galmiche
Daniels book - French Brasserie Cookbook
Be the first to comment
Do you want to comment on this article? You need to be signed in for this feature