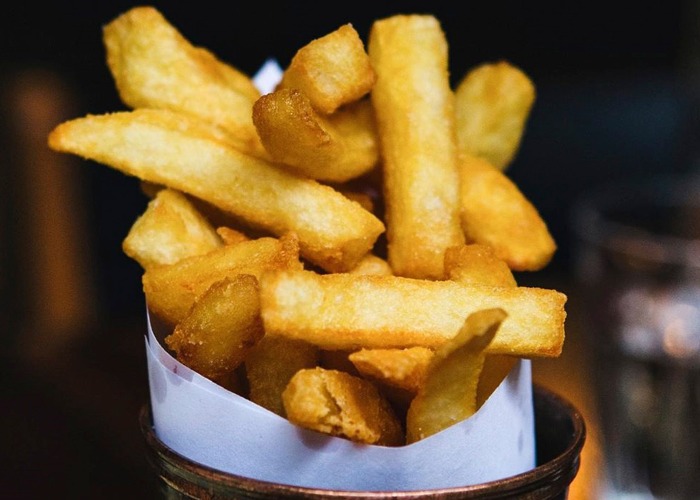 Thicker than a French fry, chunky chips feel inherently British. Here we look at where they come from and why we love them so much.
If we know only two firm facts about the history of chips it's these: potatoes came to Europe from Peru in the late 16th century, and Britain was eating early versions of the chip – "potato's boil'd and fried in butter" as described in Robert May's The Accomplished Cook – by 1660.
The rest – when they became finger-sized and fried in oil, and who invented them first – is a complicated story.
British fish and chips
Though they existed separately before, fish and chips teamed up around 1860 in this quintessential British dish.
Charles Dickens gives us the earliest literary references to it in A Tale of Two Cities in 1859, when he fondly recalls "husky chips of potato, fried with some reluctant drops of oil". He also speaks of "fried fish warehouses" in Oliver Twist in 1839.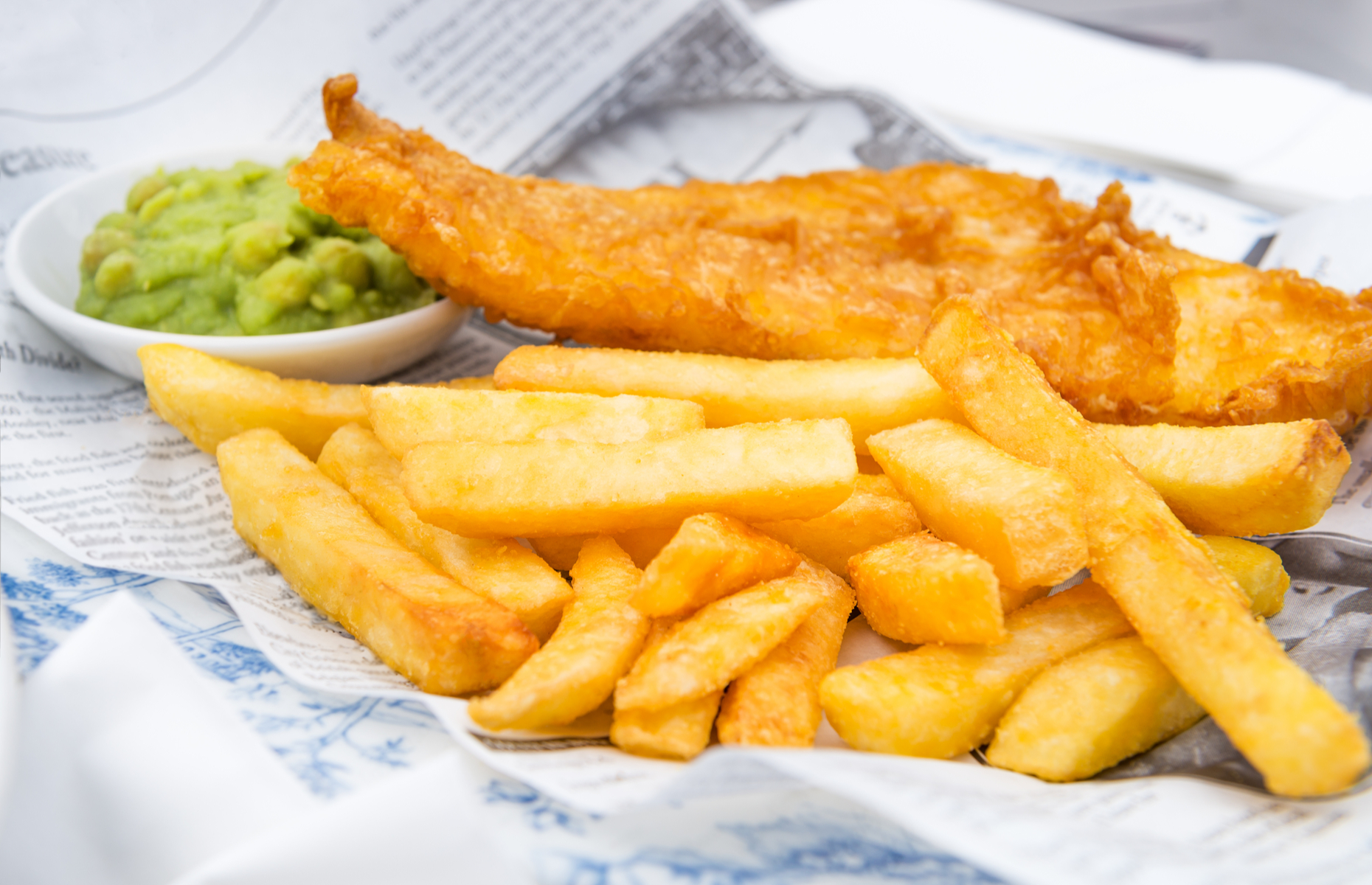 Anna Mente/Shutterstock
However, in the real world, some believe John Lees was the first to pair fish and chips at Mossley market in industrial Lancashire in 1863. While others say it was Jewish immigrant Joseph Malin at a chip shop in east London in around 1860. It's unclear who was truly the first, possibly Joseph as fried fish is a Jewish tradition.
In the years that followed, fish and chip shops began to spring up in towns up and down the country. Powering the human cogs and gaskets of the Industrial Revolution, journalist Henry Mayhew declared it the food of the poor in 1861.
The origin of chips in Europe
Meanwhile, in Europe similar things were happening. In France, street vendors at Paris' Ponte Neuf bridge were selling fried chunks of potato as early as the 1780s. Third US president Thomas Jefferson loved them so much he introduced them to America.
The Belgians also stake claim as the inventor. So much so they have a petition to make frites served in a paper cone with mayonnaise a national dish. The story goes, in 1680 winter was so cold the River Meuse froze over so to get enough sustenance they ate fried potatoes cut in the shape of fish.
They say American soldiers took French fries from Belgium to America and gave them the misnomer as they were confused about what country they were in. Whether this is true is disputed.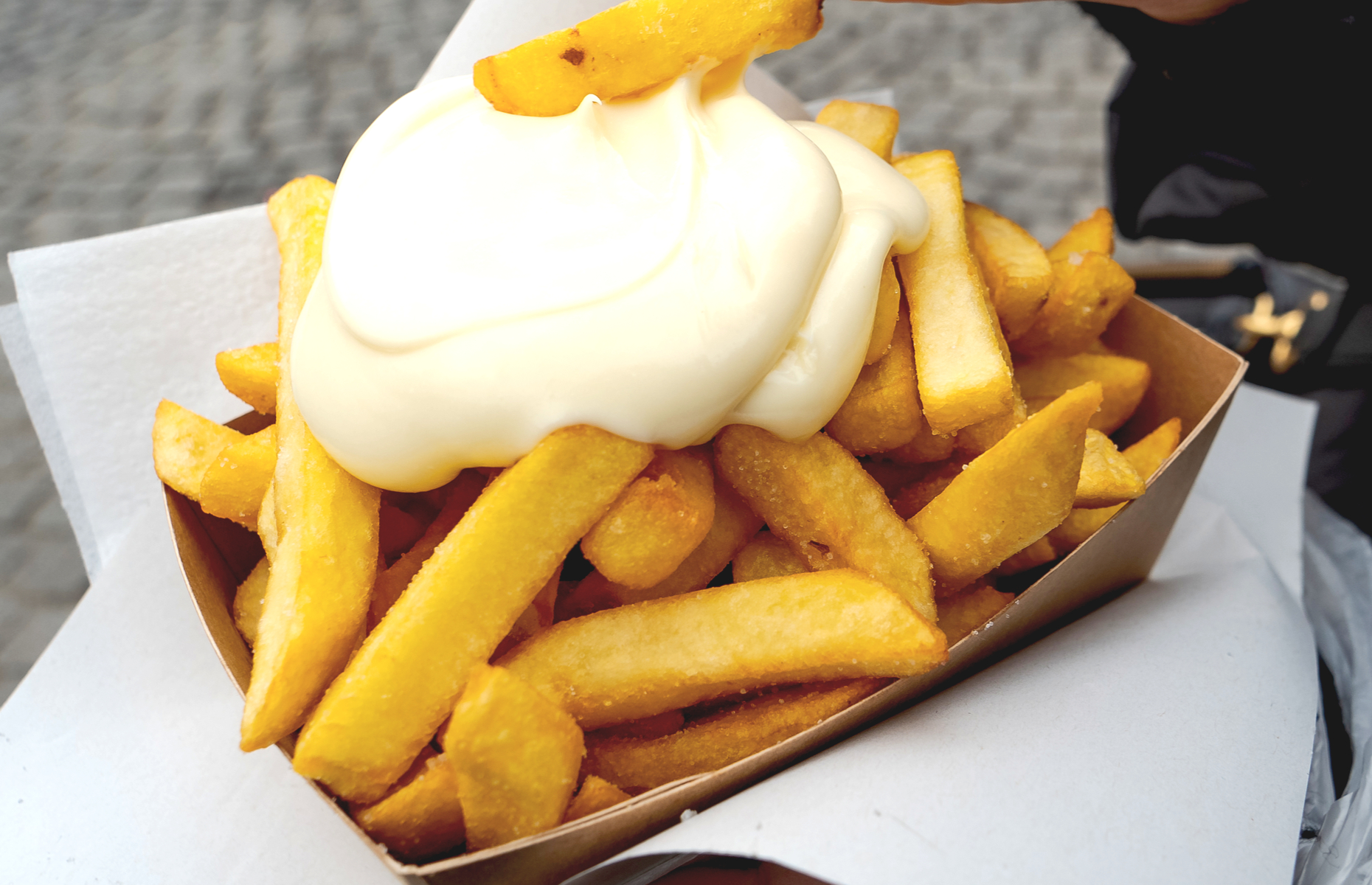 Barry Neal/Shutterstock
Chips fuelled the war
Unlike bread, eggs and meat, in the UK, potatoes and fish remained firmly off the ration book during both the First and Second World Wars.
The government not only recognised just how much they were loved by the working classes, but also how fish and chip shops performed a similar role to the 'National Kitchens' which were set up during the First World War to ensure the population got some basic nutrition – and, no doubt, a boost to morale as well.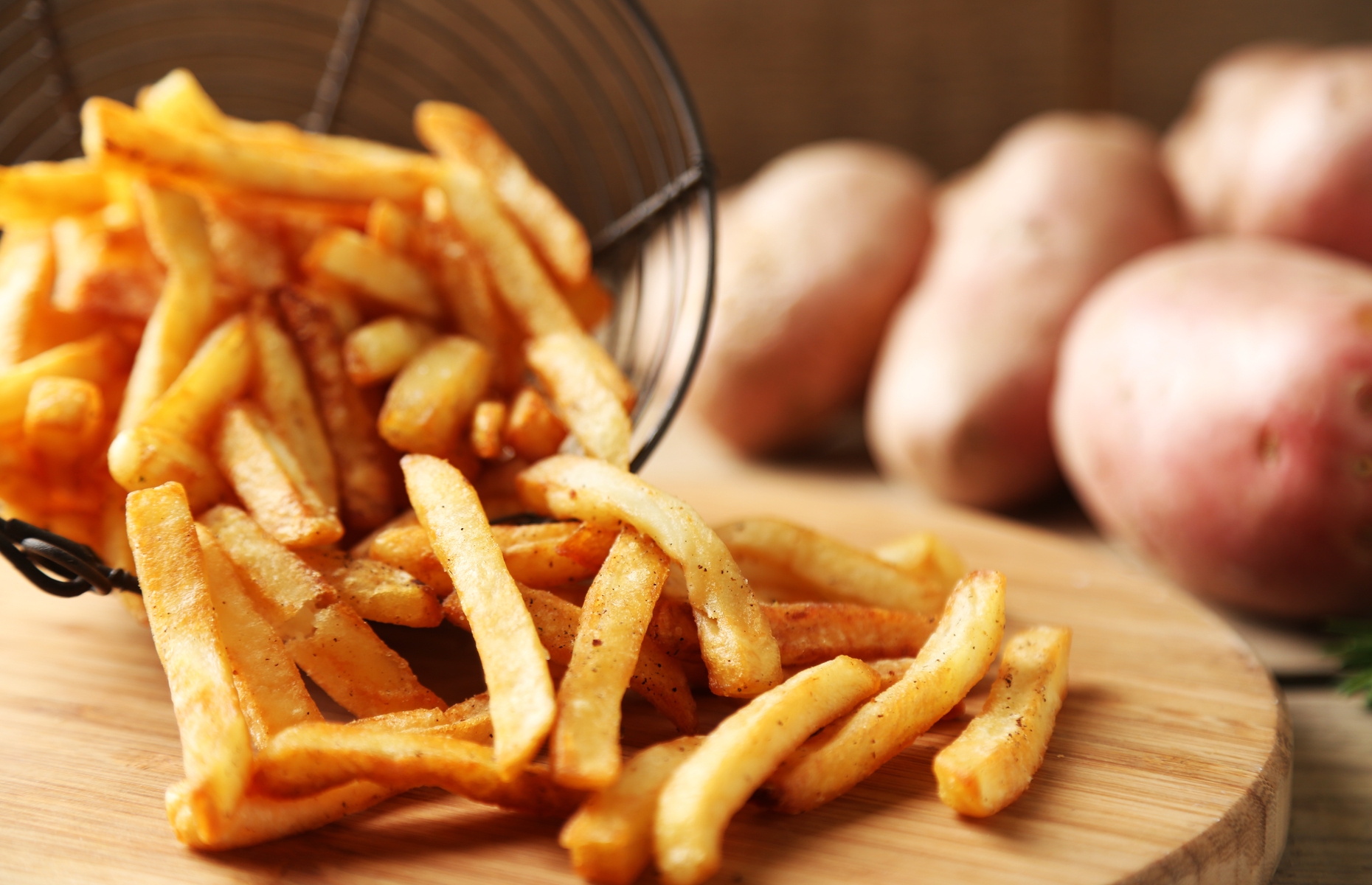 Africa Studio/Shutterstock
Modern chips
Along the line chips made the jump from working class to classless, with skinny fries and chunky chips on the menu at fast food retailers as well as high end restaurants. Possibly influenced by European chip dishes such steak frites and moules-frites, innovative takes on the food can be found at world class restaurants acorss the globe.
At Turkish-inspired Black Axe Mangal, shoestring fries accompany kebabs and flatbreads. At Kome, a Japanese and Korean fusion restaurant, they're topped with bulgogi steak, garlic sauce, cheese, spring onions, sour cream and kimchi.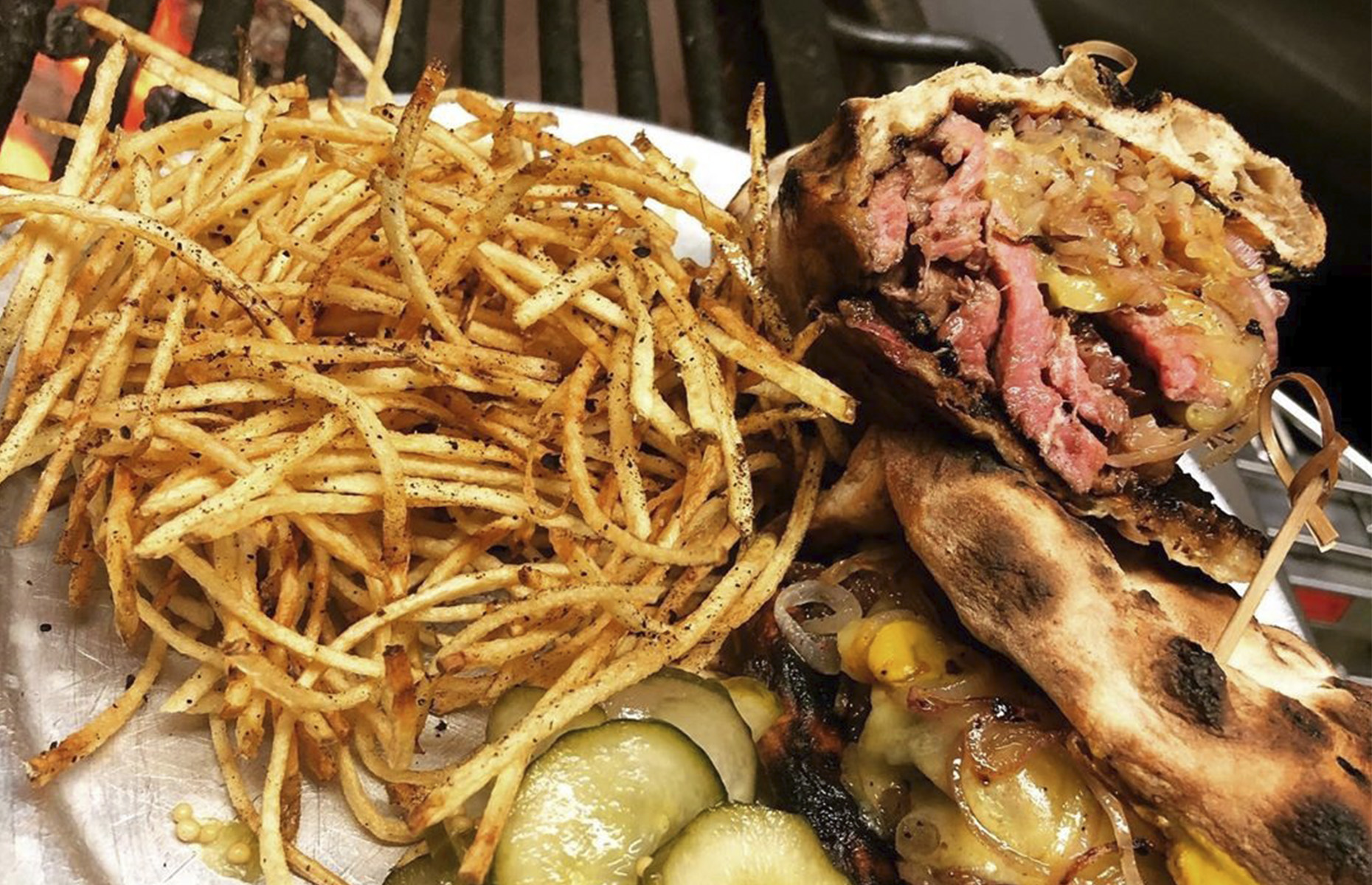 blackaxemangal/Instagram
How to make best-ever beef dripping chips
Blacklock steak and chophouse in London, is where we find our favourites. They are chunky, piping hot, crisp on the outside and super fluffy in the middle, with a healthy dose of salt and vinegar.
We spoke to their chefs about how they're made and they said: "We triple cook our chips in aged beef dripping. They are steamed and chuffed to make them nice and fluffy before being twice fried to make them extra crispy but still super fluffy in the middle."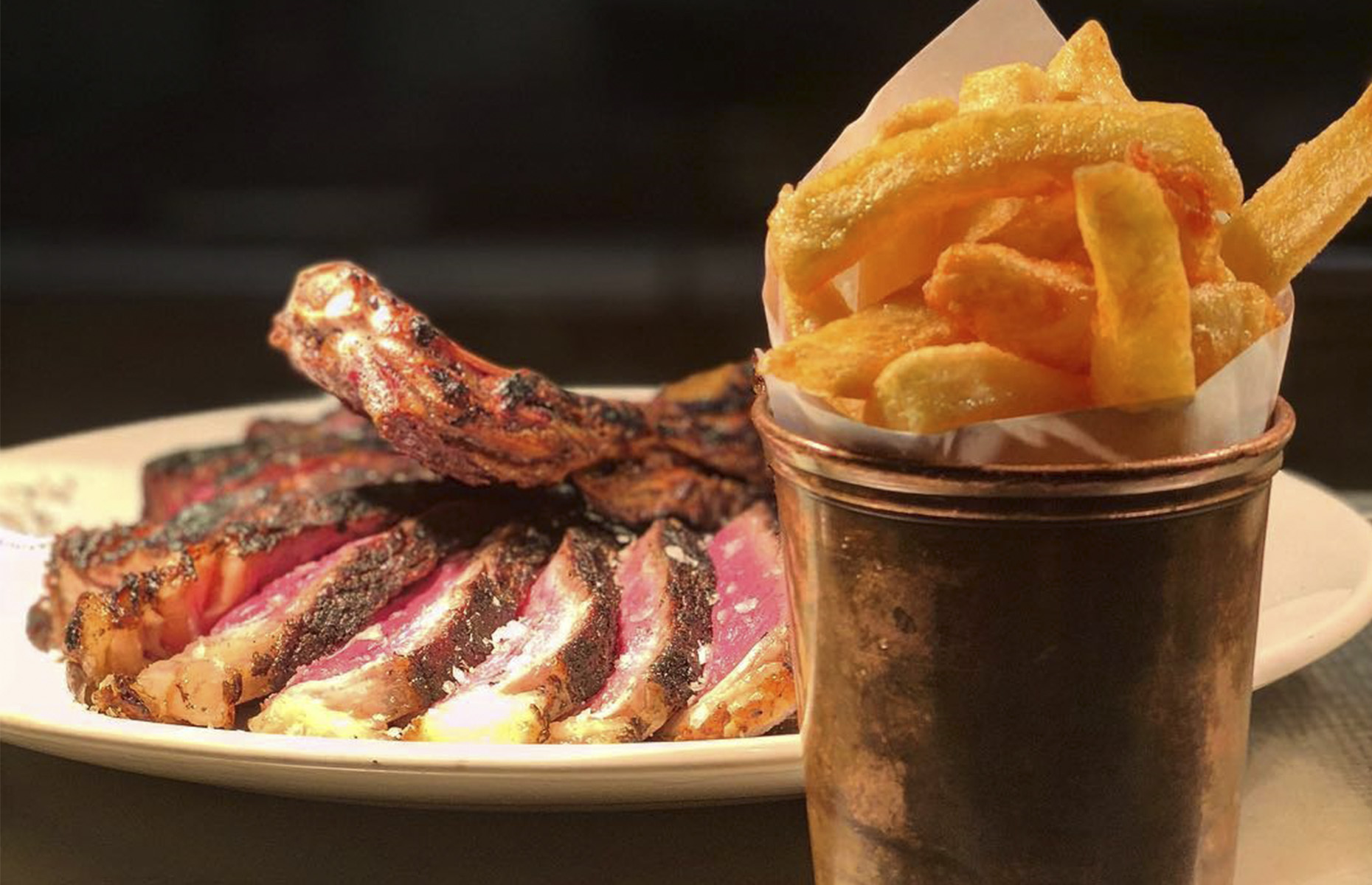 blacklockchops/Instagram
They are then seasoned with salt and malt vinegar to give them that seaside-fresh flavour.
If you want to recreate them at home, the best way is to shallow fry steamed wedges in a pan, turning every minute or so. In terms of fat, beef dripping or duck fat works best at high temperatures and lends an umami flavour.
Our favourite recipes
There's something about the humble potato dish – perhaps its versatility, price, or comforting qualities – that has seen countries all over the world take it and make it their own. Here's a few ideas with a twist: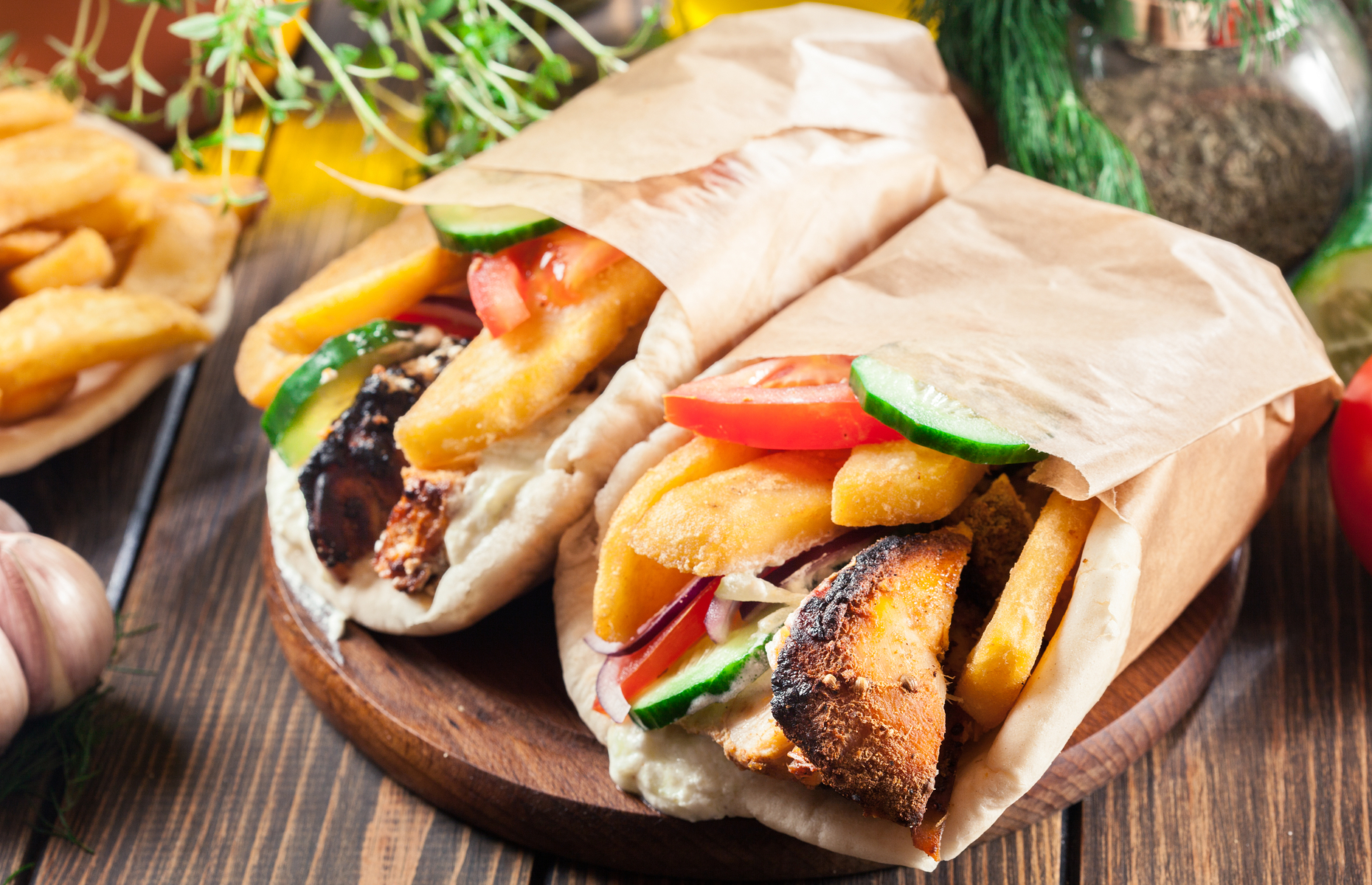 Slawomir Fajer/Shutterstock
A Greek gyro. Spit-roasted meat on a pita bread with tomatoes, onions, tzatziki and French fries.
French steak frites. Entrecôte beef served rare with thin and crispy fries and butter sauce.
Spanish Patatas Bravas. Cubed potatoes covered in mayonnaise and spicy tomato sauce.
Indian fish and chips. This awesome adaptation of a British classic uses fragrant southern-Asian spicing.
Lead image: blacklockchops/Instagram
You might also like:
For the love of fries: 21 recipe ideas
Potatoes have never tasted this good before
Be the first to comment
Do you want to comment on this article? You need to be signed in for this feature