What to cook your mum on Mother's Day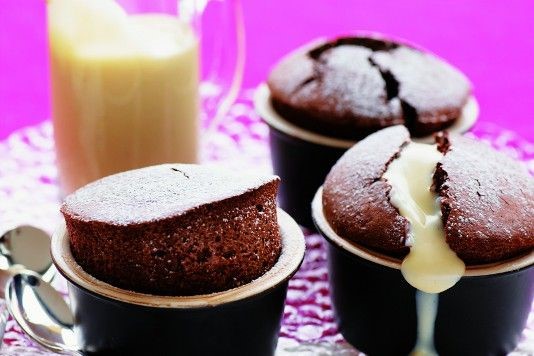 Fancy spoiling your mum this Mother's Day? Then check out our lovely menu ideas...
We all love mothers. Well, our own mothers, anyway. So why not treat your mum to a delicious home cooked meal this Mother's Day?
Whether you are a seasoned cook or a bit hesitant in the kitchen, we have some recipes that are sure to bring a smile to your mum's face this Sunday.
James Martin's salmon tart
Time is a precious thing, but you can show you mum you care even if you're rushed off your feet. This salmon tart can be made in advance and because it uses ready-made pastry, it doesn't take hours to prepare.
It looks pretty as a picture and is perfect served with salad – peppery rocket and watercress are both winners.
Read James Martin's salmon tart recipe
Bryn Williams' roast loin of lamb
This dish screams spring with its in-season lamb and bed of brightly coloured greens. It's fresh, bursting with flavour and is guaranteed to impress any mum – no matter how good a cook she is!
Again, this dish doesn't require you to slave over a stove for hours but the result is stunning. The saltiness of the bacon works well with the veg and the lamb is tender and juicy. If you usually have a traditional roast lunch on a Sunday, then this makes a lovely alternative.
Read Bryn Williams' roast loin of lamb recipe
Antonio Carluccio's pasta ribbons
If you class yourself as a cooking novice and the above recipes have filled you with dread, worry not! This pasta dish from Antonio Carluccio is delicious, but more importantly, there is very little that can go wrong.
Pasta gets a makeover with the addition of some luxurious asparagus and artichokes. There is no heavy sauce, just simple, classic flavours that work beautifully together.
This could be served either as a lunch or dinner and better still, takes very little time to prepare.
Read Antonio Carluccio's pasta ribbons recipe
Eric Lanlard's gingerbread soufflé
The best meals end with a mouth-watering pudding, so here's one to make sure yours finishes in style.
You get all the lovely flavours of gingerbread in a light, fluffy pudding and, for added 'wow', try serving with vanilla custard poured into the centre.
Soufflés can be a bit daunting and many people are scared their efforts will fall flat, but make sure you cook them just before serving and all should be well!
Read Eric Lanard's gingerbread soufflé recipe
Eric Lanlard's chai tea cupcakes
If you're popping round to your mum's on Sunday and don't want to invade her kitchen, why not take a tin of these delicious chai flavoured cupcakes round?
Eric Lanard sure knows what he's talking about; he is Master Pâtissier and twice winner of the Continental Pâtissier of the Year at the British Baking Awards. Rest assured, you are in safe hands!
They are a nice change from more traditional flavours and the chai adds a touch of the exotic. We guarantee that no mum will be able to resist!
Read Eric Lanard's chai tea cupcake recipe
More tasty morsels:
Foods in season in March and what to cook with them
Be the first to comment
Do you want to comment on this article? You need to be signed in for this feature