What is tamarind and how do you cook with it?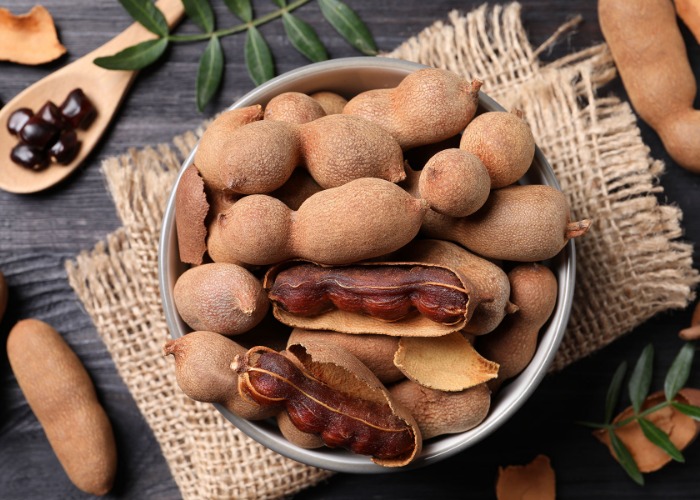 We take a look at this sweet and tangy fruit that adds zing to everything from curries to popcorn.
You'll find this versatile ingredient in seed, paste and concentrate form at the supermarket, but what exactly is it and how do you cook with it?
Where does tamarind come from?
Tamarind is the edible fruit of the tamarind tree, indigenous to tropical regions of Africa including Nigeria, Sudan and Cameroon. It's also found growing in tropical and subtropical countries around the world.
The tree produces brown pods which contain a sweet, sour and sticky pulp growing around the seeds.
Narate Kunklay/Shutterstock
The less ripe tamarind is, the sourer it tastes, becoming sweeter as it ripens.
However, tamarind doesn't have the sharpness of citrus fruits – it has a far more complex flavour with faint notes of caramel and smokiness.
India is the world's largest grower and exporter of tamarind, with an estimated 300,000 tonnes produced per year. The fruit is used extensively in Indian cuisine, especially to flavour chutneys and curries. But tamarind is also a staple in Southeast Asian, African, and Central and South American cuisine, where it's added to all kinds of dishes and beverages.
You may have never seen raw tamarind before, so you may be surprised to hear that it's a primary ingredient in Worcestershire sauce. Not only does the fruit give the sauce its sour flavour, but tamarind is the perfect meat tenderiser, softening thick pieces of beef before being cooked.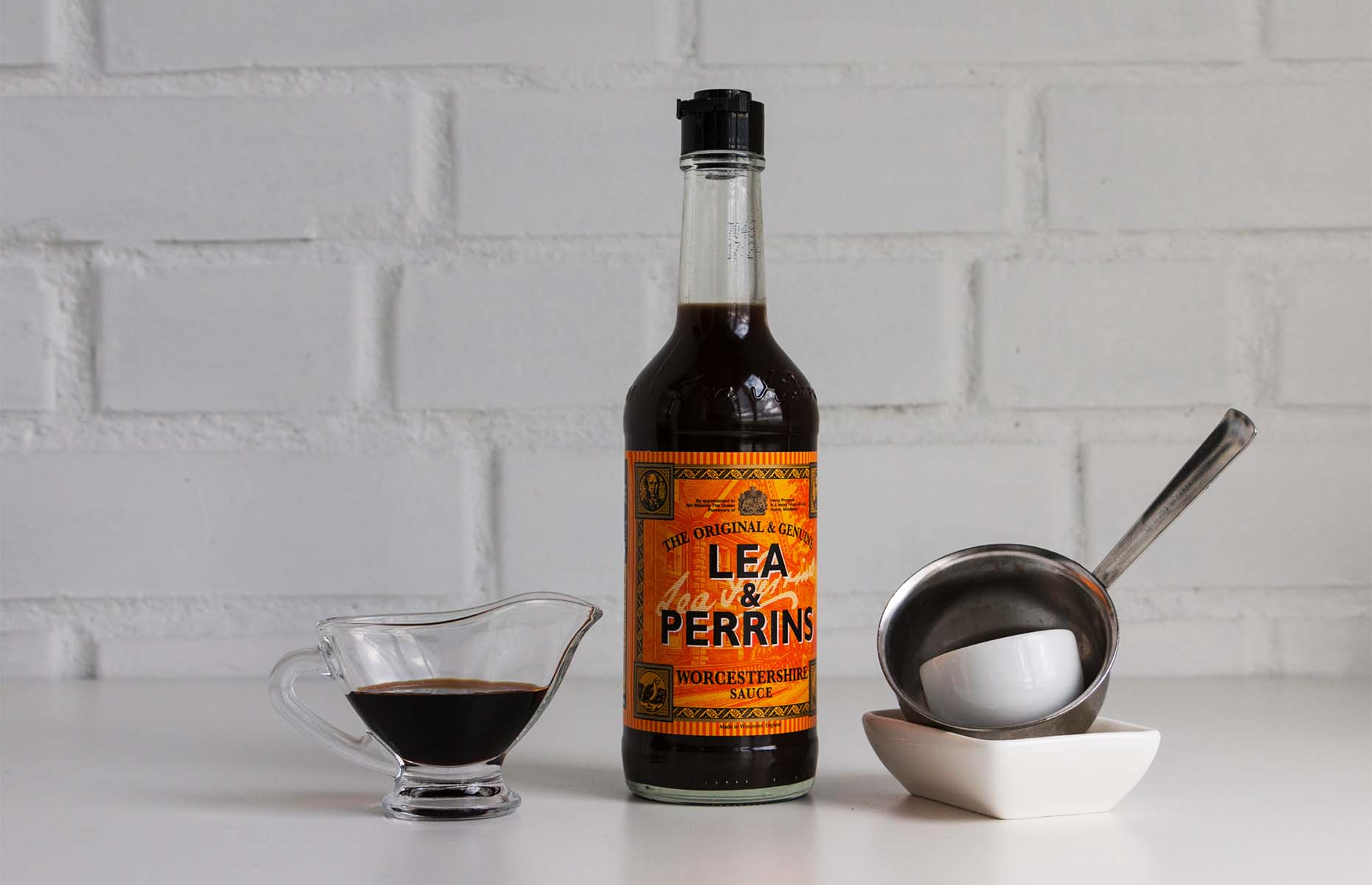 Studio Dagdagaz/Shutterstock
READ MORE: A complete guide to Worcestershire Sauce
Is tamarind good for you?
Apart from giving your food a delicious zesty punch, tamarind also comes with some health benefits.
The fruit is a rich source of minerals like thiamin, magnesium, iron, potassium and phosphorus, which your body needs to function every day.
One 2015 study showed that tamarind contains antioxidants that are believed to protect the body from ageing and issues such as heart disease in the long term.
Be warned however, tamarind can act as a laxative if consumed in large amounts.
What tamarind should I buy?
You'll find tamarind in most Asian and Latin supermarkets as well as at bigger branches of Sainsbury's and online.
Although tamarind may sometimes come in whole pods, you'll most likely find them as blocks of ripened pulp. To prepare it, cut a small, thumb-sized piece off and soak in half a mug of warm water for 20–30 minutes. Mash the pulp with a fork to release the flavours, before straining the water through a sieve and discarding the remaining pulp. Dissolving the pulp in water helps ensure the tamarind is spread evenly throughout the dish.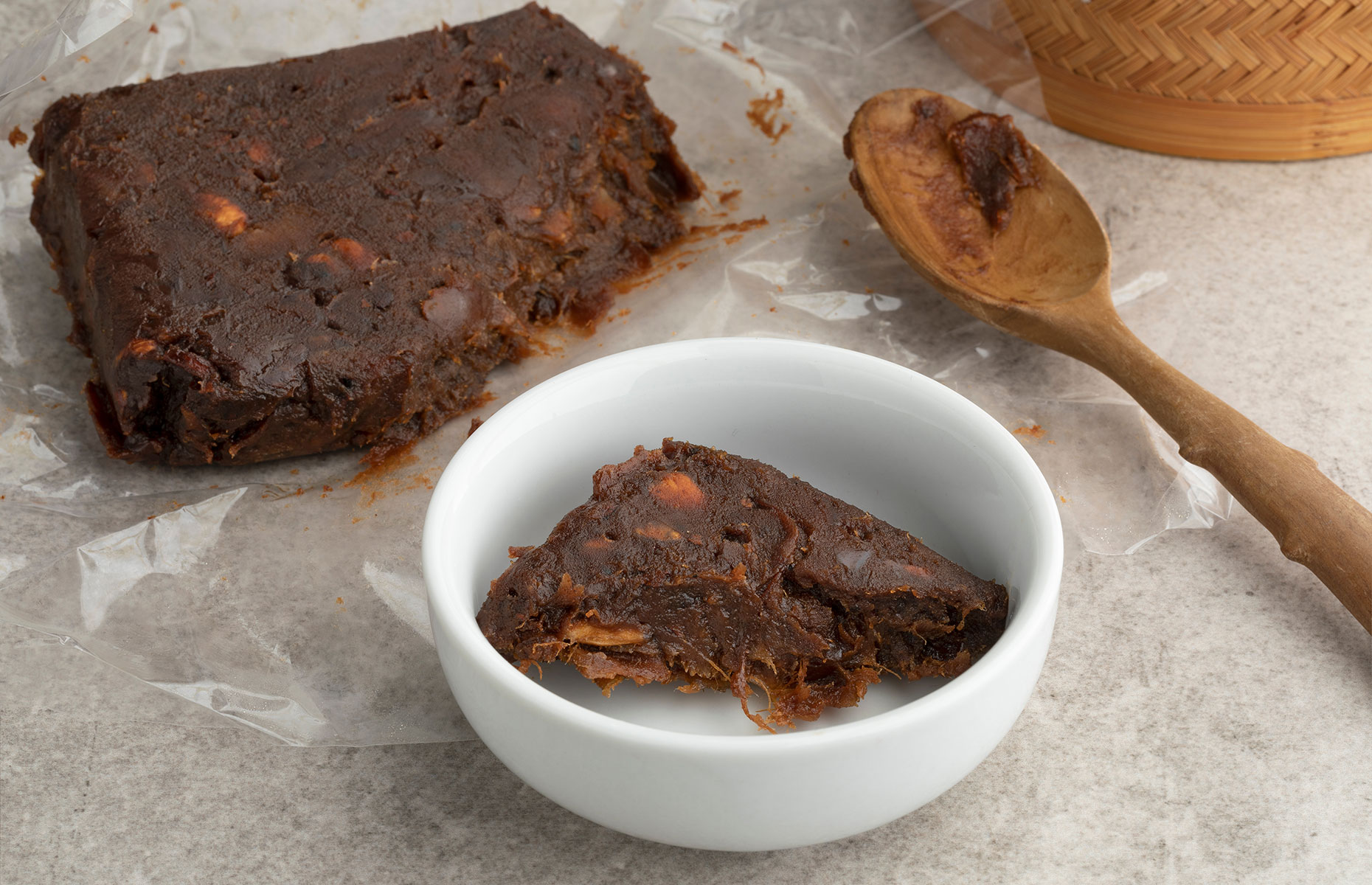 Picture Partners/Shutterstock
You can also buy tamarind concentrate which is a cooked down, caramel-like version of the fruit. Although it lacks the fresh tartness of a block of tamarind pulp, it's very convenient to use – you can simply add it to dishes without having to rehydrate it first.
You may also see products labeled 'tamarind paste' which generally have a runnier consistency. The runnier it is, the more you will have to add to a dish.
Tamarind pulp and paste should be stored in a cool, dark and dry place. It has a pantry shelf life of three to five months, but keeps for much longer in the fridge if properly sealed.
READ MORE: How to cook with anchovies
How do I cook with tamarind?
Tamarind is very easy to cook with, and a little goes a long way when adding flavour to dishes. It's an ingredient that balances and complements the flavours of many other dishes, and there are plenty of ways to use it.
If you're a fan of Thai food, you'll be pleased to know that tamarind is used in many of the country's dishes. Add it to a classic chicken pad Thai, stir into a rich tofu massaman curry, or mix it into a Bangkok-style green papaya salad for a fresh summer salad.
Gordon Ramsay's chicken satay with peanut sauce makes a great side dish too.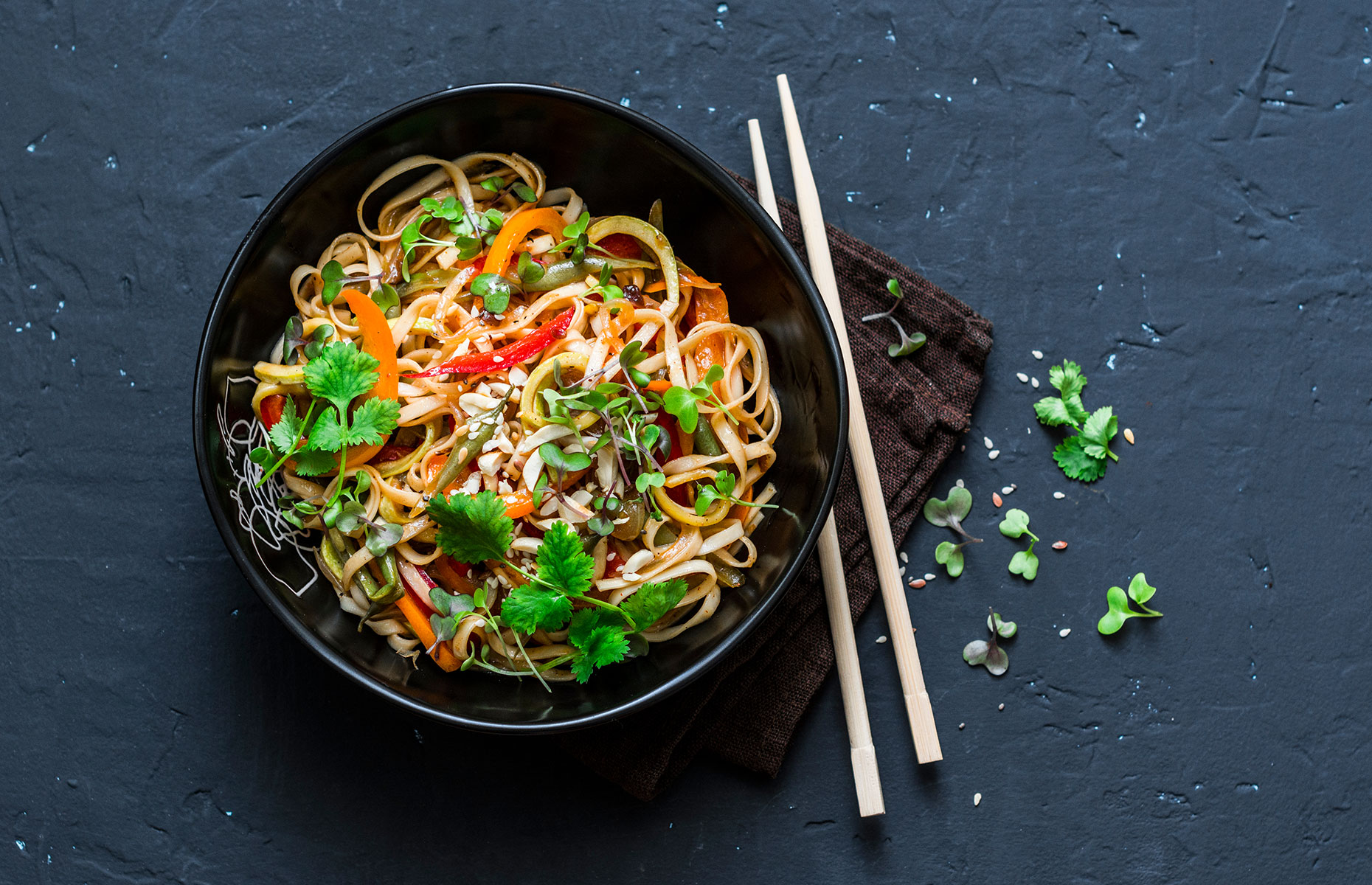 Kiian Oksana/Shutterstock
Prefer the deep and complex flavours of Indian cuisine? Add tamarind to these chaat masala potatoes, mix it into a chicken and chorizo stew, or use as an alternative to lime juice in this bright and warming Goan prawn curry.
Jonathan Lovekin./Ebury Press
You can also use tamarind in sauces and marinades, and it pairs spectacularly with meat and seafood.
Put down the store-bought barbecue sauce and try this spicy Indian barbecue marinade – it's also great as a curry paste. Additionally, tamarind adds a zingy twist to an aioli sauce, or you could have a crack at making your own brown sauce.

Tamarind isn't only used in savoury dishes. It works wonders in desserts and sweet treats too. Next time you're planning a film night, try this tamarind caramel popcorn. The tamarind balances out the sweet caramel, giving the popcorn a fun and tangy aftertaste.
Main image: New Africa/Shutterstock
Be the first to comment
Do you want to comment on this article? You need to be signed in for this feature