The best prosecco alternatives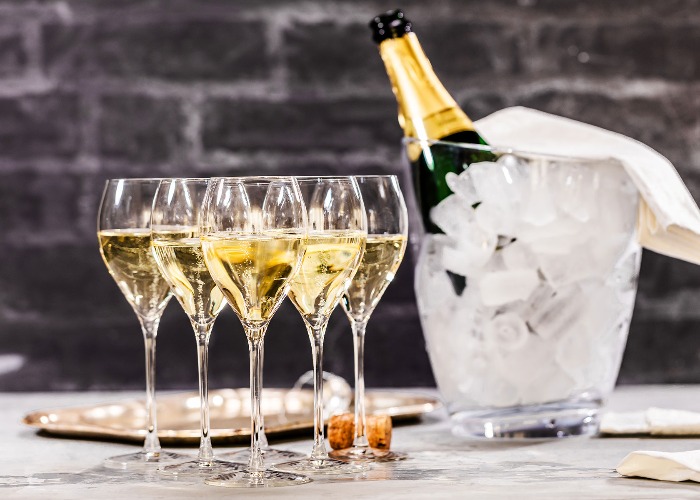 Pop a cork on a fabulous prosecco alternative. There's something for everyone and every price point, from English sparkling wine to the best cava, crémant and non-alcoholic fizz.
Here's an unpopular opinion: prosecco is overrated. Sure, it's light, fun, easy-drinking and affordable, but gosh isn't it just everywhere. You can't go to a restaurant – a friend's house for dinner, even – without someone suggesting popping a bottle. And woe betide anyone suggesting they'd like to start dinner with something else. Cue quizzical looks, raised eyebrows, awkward silence. Because who doesn't want prosecco?
Well, me, to be honest. I'm over it. I've always preferred Champagne (there are those raised eyebrows) and I believe there are so many better quality, better value, better drinking bottles of bubbles out there. Let's pop a few corks and explore the options.
Best Italian sparkling
Although it may sometimes seem like it, prosecco isn't the only sparkling wine coming out of Italy. Far from it, in fact. I love the Pievalta Perlugo Zero Spumante (vintageroots.co.uk, £17.95), which is made from 100% Verdicchio grapes and hails from Marche, to the south of the prosecco region but still on the Adriatic coast.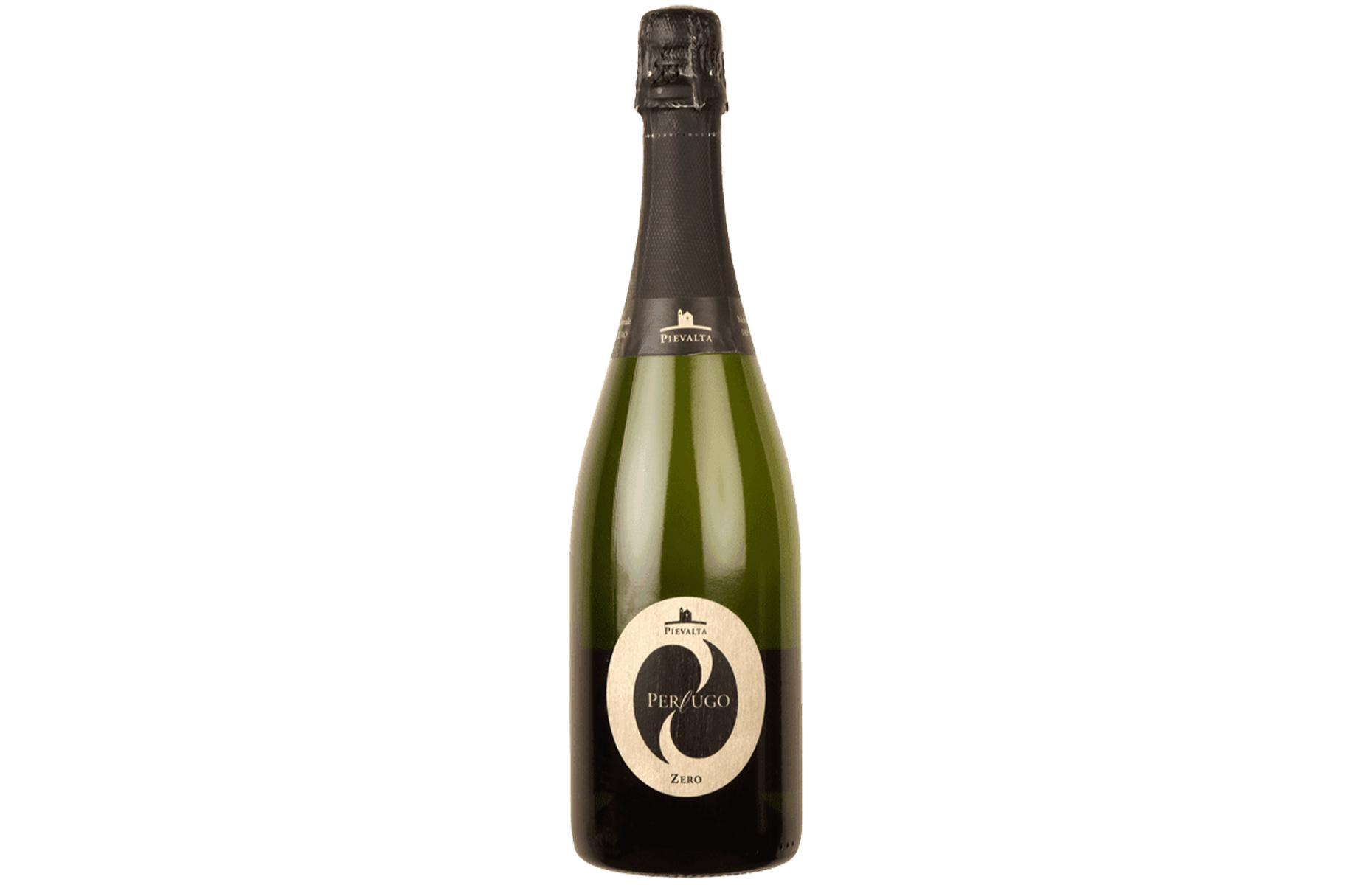 Courtesy of Vintage Roots
This high-acid grape variety produces a fresh, lemony fizz with a tart, crisp finish and a slight yeastiness that adds depth and texture, as well as giving some toast to the nose. There are few finer aperitifs and this would be a real crowd-pleaser on a hot afternoon in the garden.
Also try:
Grillo, grown in Sicily, makes dependably good still white wines and is also used in the excellent Santa Tresa Grillo Spumante Brut (houseoftownend.com, £11.99). This is the sort of quaffable fizz you want at the end of a hot day or with shellfish by the sea, its elegant acidity offset by a lovely peachiness.
For something more complex, look to Lo Sparviere Brut Cuvée n.7 NV, a Franciacorta DOCG made from 100% Chardonnay (independent.wine, £27.60). It's aged sur lie longer than many non-vintage Champagnes and has toasted nuts on the nose and a rich breadiness on the palate.
Prefer a rosé? The Francone Valsellera Sparkling Rosé Brut NV is made with 100% Nebbiolo, a full-bodied grape variety usually reserved for Piemonte's finest reds (independent.wine, £25.08). It has a dry mouth feel and notes of strawberry.
Best English sparkling wine
No longer a punchline, English wine goes from strength to strength. You'll find more small, passionate producers than big-name, big-budget players here, and although that tends to drive prices higher, it has the same effect on quality.
My new favourite – and brand new for 2021 – is Boco by House Coren, a West Sussex sparkler that uses a blend of Reichensteiner, Chardonnay and Pinot Noir grapes (housecoren.co.uk, £26). The result calls to mind the creamy flesh of a fairy-tale red apple and leaves a sunny smile on your face, along with notes of ripe nectarine. The name is inspired by Old Sussex regional dialect, in which "boco" means "lots of" or "more" – something I felt like singing after a bottle of this superb wine.
Also try:
Nyetimber Classic Cuvée (houseoftownend.com, £32.99) has a classic bready nose, fresh mouth feel and zinging bubbles that fizz until the very last drop. The slick bottle design and Champagne-reminiscent flavour make this ideal for a special occasion.
The supermarkets have some great options, with Waitrose offering Leckford English Sparkling (£26.99, waitrose.com), produced at their Hampshire vineyard. The traditional blend of Chardonnay, Pinot Noir and Pinot Meunier grapes (as in Champagne) give a mellow, rounded finish with decent acidity and a dry mouthfeel that make this a great aperitif.
READ MORE: How to make the perfect bloody Mary
At Tesco, the Tesco Finest English Sparkling (£21, tesco.com) is made by Kent's award-winning Hush Heath Estate and has a delicate mousse and a refreshing, gentle flavour ideal for summer.
For a rosé, try Co-op Irresistible Eight Acres Sparkling Rose (£18, coop.co.uk), also made by Hush Heath, and offering a bouquet of dry red fruits (think redcurrant rather than strawberry) and a delicate crispness that keeps it the right side of sweet.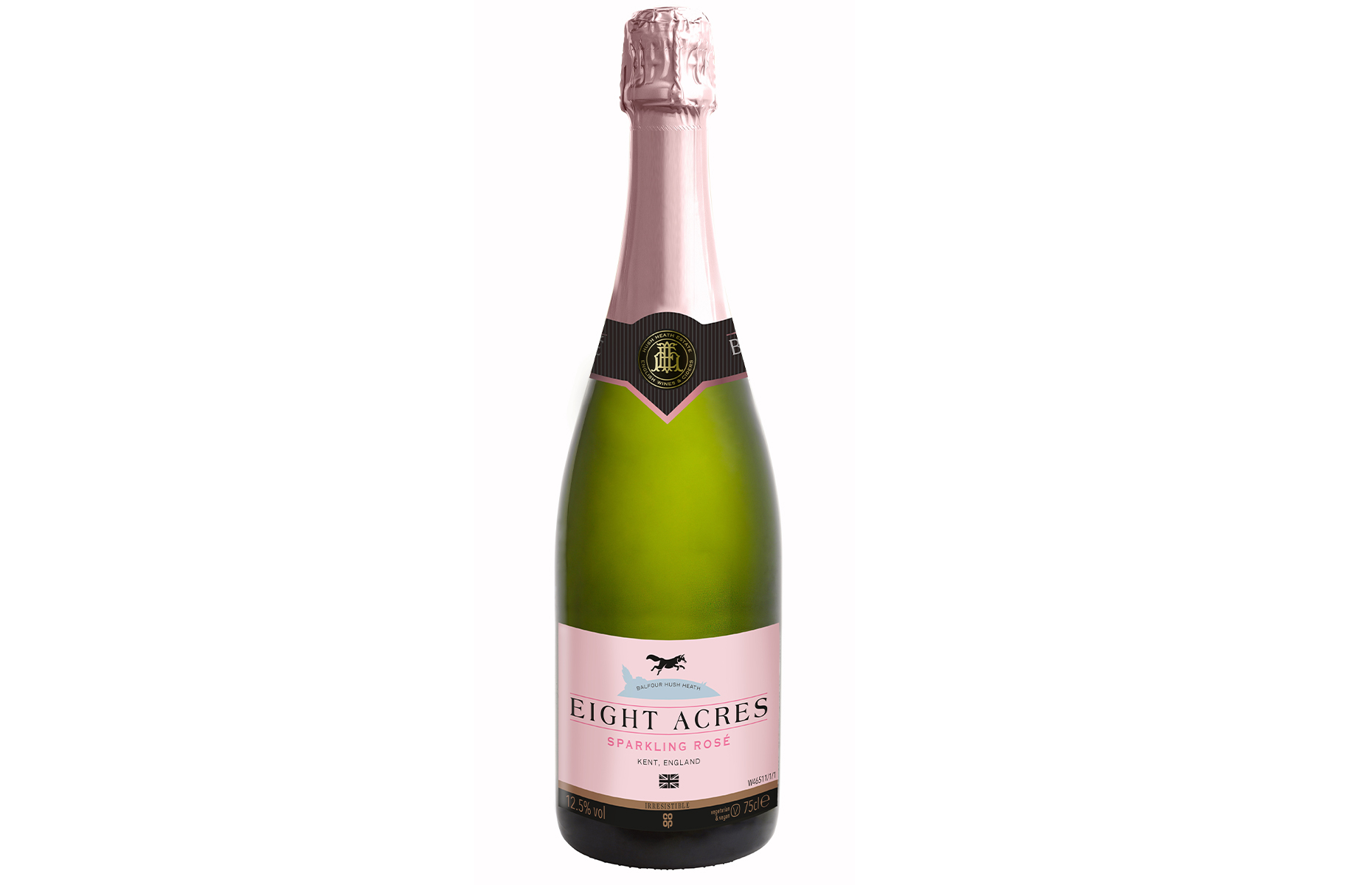 Courtesy of Co-op
And for something different, crack open Bolney Wine Estate's Cuvée Noir (£24.99, bolneywineestate.com), a sparkling red with blackcurrant and cherries on the nose and a spicy base note that make it a cracking match for a plate of charcuterie or a summer barbecue.
Best cava
After something a little more budget-friendly? Cava competes with prosecco for most affordably-priced fizz on the supermarket shelf but is made using the traditional method, like a Champagne.
My top supermarket pick is Tesco's Cava Brut Non Vintage, a snip at just £5.75 (tesco.com). It's an easy-drinking sparkler with a fresh nose and slender acidity that makes it ideal on a hot day. It foams up nicely on pouring and the bottle has a chic gold label that belies its low price.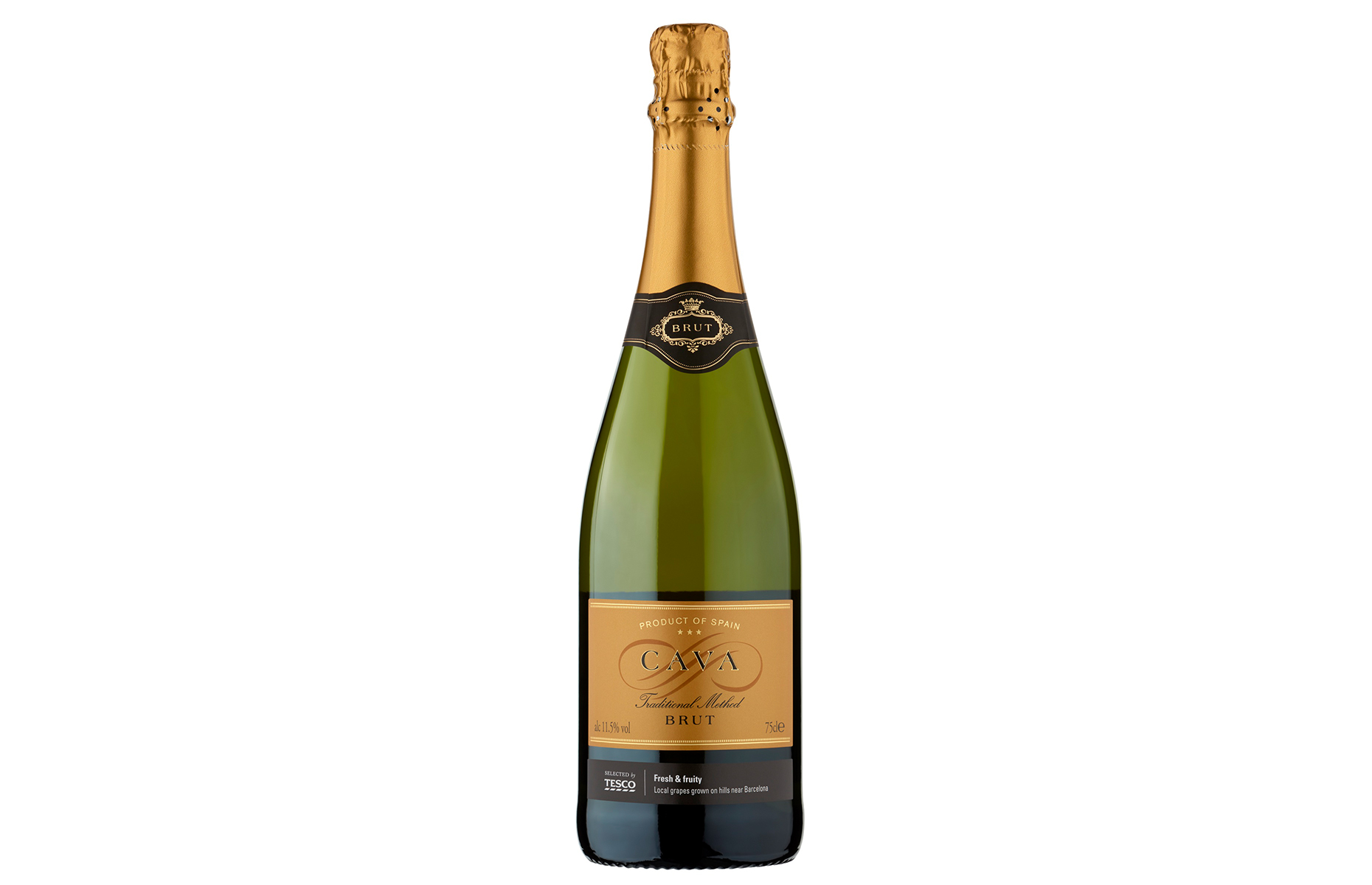 Courtesy of Tesco
Also try:
Tesco's Cava Rosado (£6, tesco.com) is another excellent, low-priced pick. It's pleasantly dry with a hint of ripe strawberries on the palate and an attractive pale colour from its Mourvedre, Grenache and Pinot Noir grapes.
At Lidl, try the Arestel Cava Brut (£5.29, lidl.co.uk) which has tart notes of green apple and a creamy mouthfeel. Alternatively, seek out the excellent 1+1=3 Cava Brut (£8.95, spanishwinesdirect.co.uk) which has a crispness that lingers to a mellow finish reminiscent of cool stone fruits.
READ MORE: Everything you wanted to know about Champagne
Best crémant
Champagne isn't the only French fizz worth considering – the country's crémants are dependably high quality too, and come at a fraction of the price.
I always enjoy Tesco's Gratien & Meyer Crémant de Loire (£12, tesco.com). It's made with Chardonnay and Chenin Blanc grapes blended with Cabernet Franc, which adds creamy red fruit flavours and a light almond taste that makes me think of cherry bakewells. I find it delicious alone but it goes well with fish dishes too.
Also try:
Waitrose also offers a Prince Alexandre Crémant de Loire (£12.99, waitrose.com), which has a more toasted almond nose and a hazelnut-like flavour that would make it perfect with praline. It's also a lovely aperitif, as is the Cuvée Royale Crémant de Limoux (£12.75, waitrose.com) which is smooth and rounded with yeasty, light biscuit notes and a nose that calls to mind the tart sweetness of cooked rhubarb.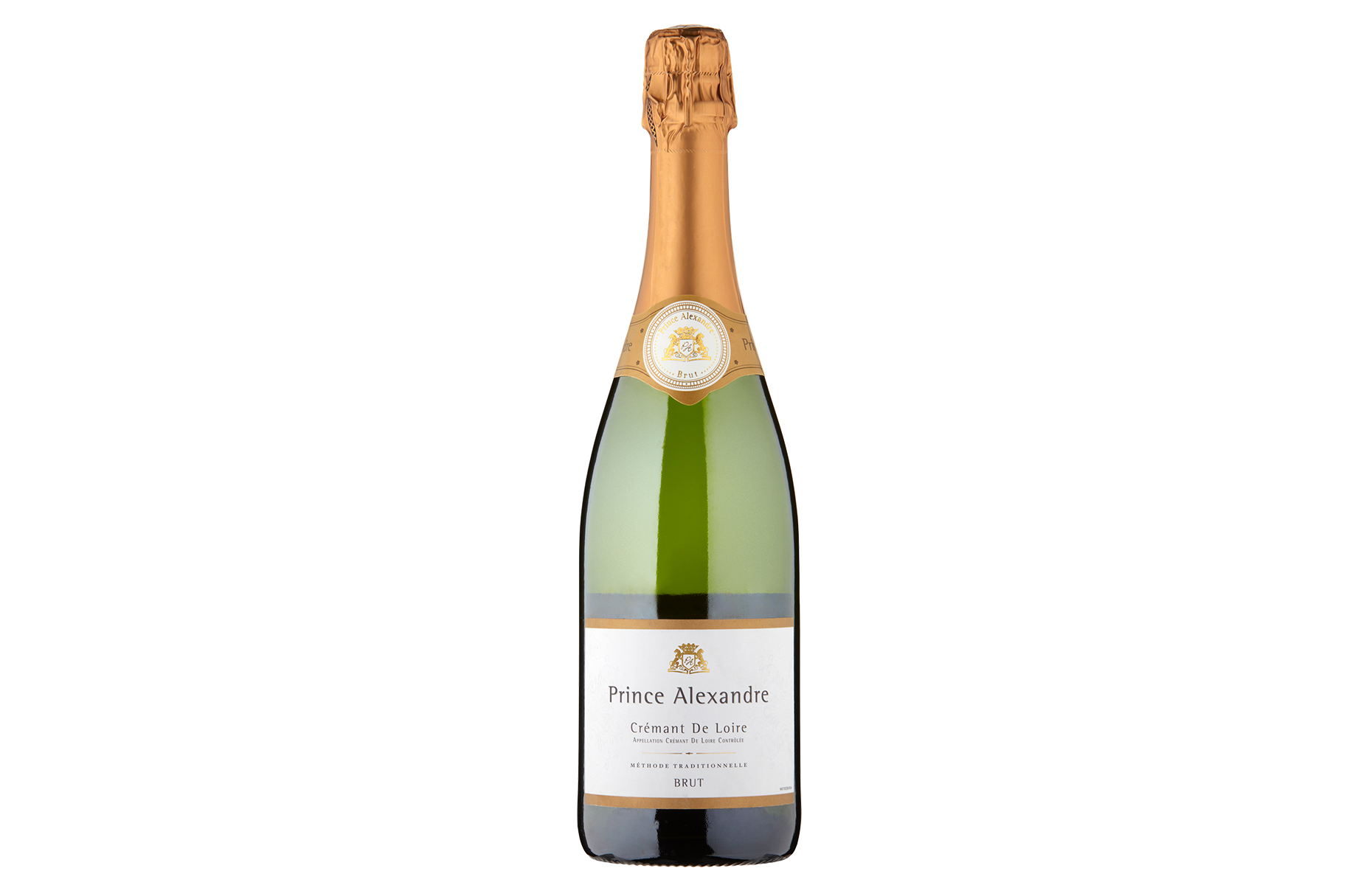 Courtesy of Waitrose
At Aldi, look for the Crémant de Jura (£8.49, aldi.co.uk), a dry, fresh fizz made from 100% Chardonnay grapes. I'd buy this easy-drinker more regularly if it didn't come in an irritating fat-bottomed bottle too big for the fridge door.
READ MORE: Easy three-ingredient cocktails
Best non-alcoholic fizz
Seeking a non-alcoholic alternative? Forget non-alcoholic "wine" and try a Saicho sparkling tea instead (£10.99, saichodrinks.com). Of the three varieties my favourite is Jasmine, for its perfumed, lychee-like flavour and gentle sherbet finish. Unlike many soft drinks, it stands up to prolonged drinking, the tannins in the tea giving it an edge most fizzy fruit-based drinks lack.
The Darjeeling variety is muskier, with undertones of orange blossom, while the Hojicha has an umami, almost vegetal flavour that brings to mind kicking through the autumn leaves. All come in gorgeous boxes and would make great gifts.
Also try:
More similar to wine, Wild Life Botanicals are Cornish-made, low-alcohol (0.5%) "bubbles with benefits" (from £12.50, wildlifebotanicals.co.uk). The Nude is sweeter, with gooseberry and elderflower notes, while the Blush is drier and has flavours of strawberry and redcurrant. Both are boosted with vitamins and minerals, including vitamin C and zinc, as well as botanicals like damiana (allegedly an aphrodisiac) and rosemary, said to boost the immune system.
Lead image: KarepaStock/Shutterstock
Be the first to comment
Do you want to comment on this article? You need to be signed in for this feature