The best foraging experiences in the UK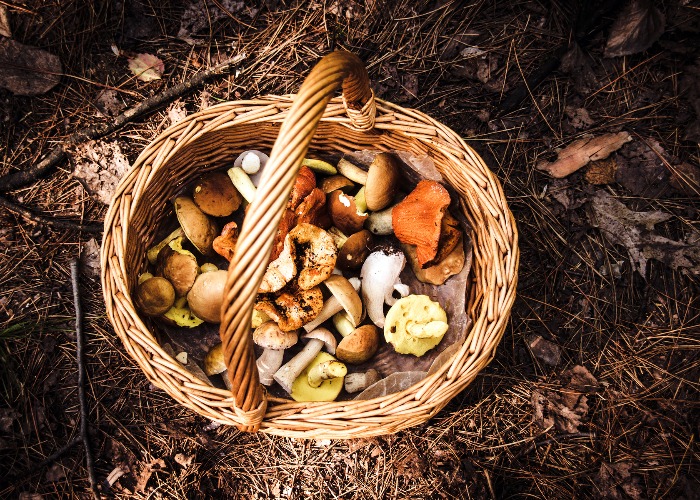 From a haul of hedgerow berries to a basketful of wild mushrooms, the UK countryside and parks are full of free ingredients, if you know where to look. These courses will help you learn how to forage and prepare wild food throughout the seasons
A simple way of reconnecting with nature and sourcing super-seasonal food, foraging has enjoyed a surge in popularity in recent years. Free and open to all, nature's bounty can be found in our towns and cities as well as in the countryside. Lockdown has encouraged more people to explore and appreciate what is on their doorstep, but knowing what wild foods to harvest and when can be a little daunting. Luckily there are some excellent foraging courses on offer around the UK where you can get expert tuition to help build your knowledge and confidence.
Remember to check on any local COVID restrictions before you book, and always confirm your reservation before travelling.
Wild Foodie Foraging Experience, Burleigh Court, Minchinhampton, Cotswolds
This six-hour course, running on selected dates during the year, is led by Emanuelle Paulson, an experienced professional forager.
Located in the Cotswolds the hotel's grounds are the perfect place to learn about seasonal plants and how to identify common edible fruits and flowers, all while being conscious of sustainability. The day starts at 9am with a foraging walk and after you can enjoy the fruits of your labour with foraged flourishes like salad leaves and edible flowers at the Wild Foraging Lunch.
Details: the next Wild Foodie Foraging courses at Burleigh Court, are scheduled for 26 August, 23 September and 14 October. Prices from £60 per person.
READ MORE: 5 things you need to know about foraging
Foraging & Wild Food Cookery, Nottinghamshire, England
Take your foraging basket around the beautiful grounds of the Welbeck Estate, set within Sherwood Forest, and discover what to do with all the edible species you uncover. More importantly, you'll learn about any look-a-likes that you need to avoid picking.
Run by the School of Artisan Food and hosted by one of the UK's leading wild food experts, James Wood, there will be cookery demonstrations and a wide selection of wild foods to taste back at base.
Details: The School of Artisan Food's Foraging and Wild Cookery classes cost £145, including refreshments and recipes. Check the website for next available dates.
Fore/Adventure, Dorset, England
It's not just woodlands that harbour wild food, our shores do too. Foraging onboard a kayak will allow you to access a whole range of bountiful coastal spots. Fore/Adventure's Kayak, Fish, Forage and Feast Adventure sees you navigate around the gorgeous Dorset coastline, with its little islands and chalk stacks, as you learn about all the incredible free food that can be foraged.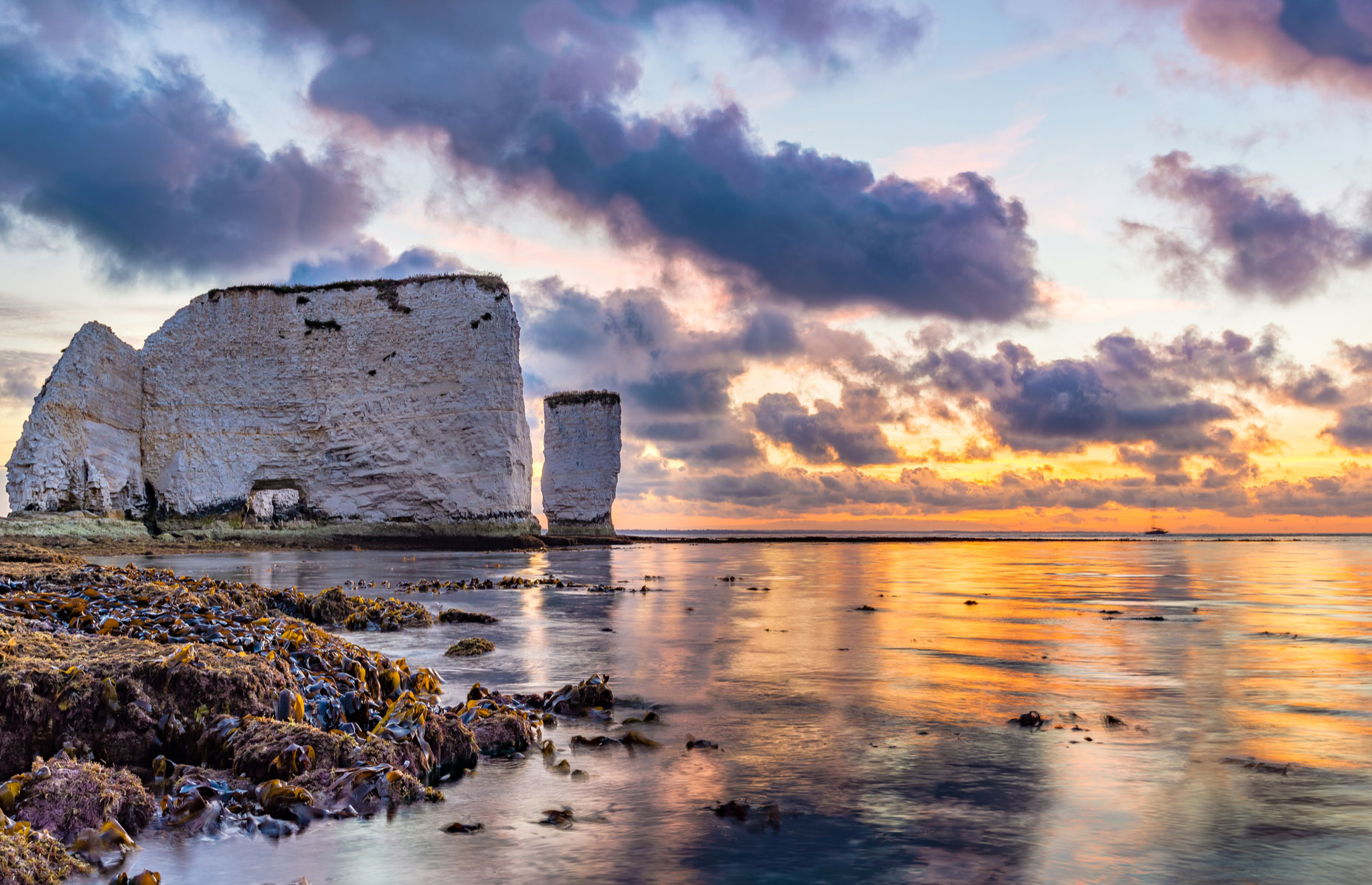 Andy Lyons/Shutterstock
The five-hour sessions are led by a trained ethnobotanist who'll guide you to the best places for scavenging edible seaweeds and sea vegetables. You'll also fish for mackerel and black bream and spend time picking cockles and pulling in crab pots. The day is rounded off with an unforgettable al fresco cookout that will make excellent use of all of your edible treasures.
Details: The next Fore/Adventure kayaking and foraging expeditions take place on 25 September and 9 October and cost £140.
READ MORE: This is what fruit and veg looks like as it grows
Fungi Forays, Powys, Wales
Enjoy a walk in the verdant woods of mid-Wales as you gather a range of edible mushrooms with local fungi guru Daniel Butler at your side. Although nothing is guaranteed when it comes to foraging, there's a good chance of spotting up to 12 different mushroom varieties on a single walk during high season – including porcini, shaggy ink caps, chanterelles and fairy ring champignons.
Fungi Forays has a range of courses on offer, all running from this tiny Welsh village. Choose from full-day foraging experiences with lunch or go for shorter guided woodland walks.
Details: Fungi Forays' events run throughout the autumn. A three-hour foray costs £70, including a three-course mushroom-based meal and preserving and tasting session. You'll also receive a field guide.
Forest Foragers, Essex, England
The Wild Food Foray course by Forest Foragers is perfect for anyone wanting to take a deep dive into the edible mushrooms and plant life of the UK woodlands. The one-day workshop starts with detailed classes on a range of species, how to identify them and what to avoid. This is peppered with some excellent information on how to gather wild food responsibly and safely to help build your confidence.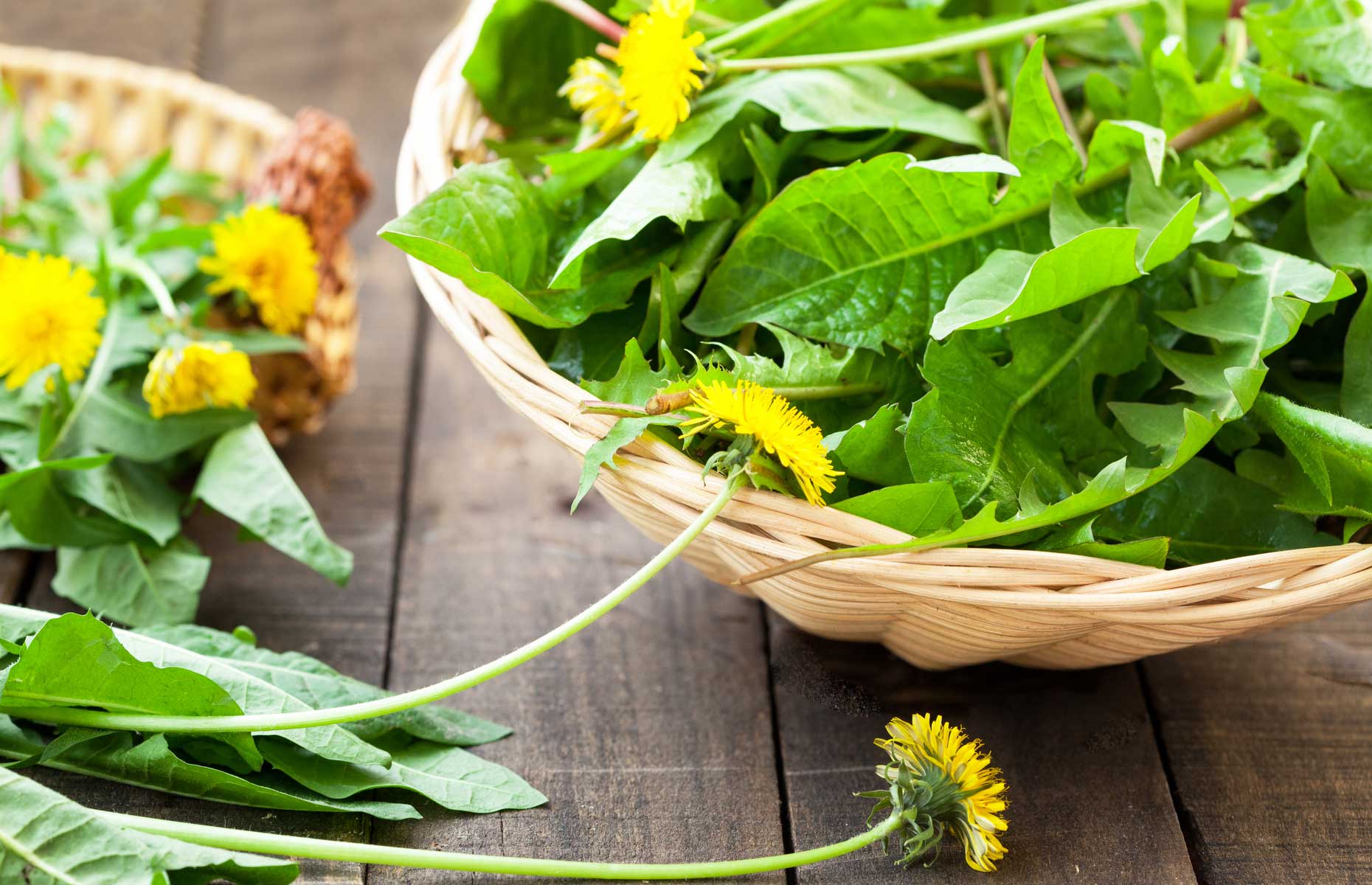 nada54/Shutterstock
Next up is a delicious three-course wild food lunch where you'll sample some of these ingredients. Then you will head out on a foraging walk to put your new knowledge to the test. The day concludes with an analysis of what you've unearthed along with a cooking demonstration making use of your haul. If you want something a little less detailed, taster sessions are also available.
Details: Forest Forager's next full-day courses take place on 6, 20 and 27 November and cost £125. Groups of four or more will receive a 10% discount.
READ MORE: Foods you can easily grow at home
Cracking Good Food, various locations, England
Enjoy a three-hour family-friendly foraging experience in a range of locations in the north-west, including Hebden Bridge, Chorlton, Didsbury or Macclesfield, with Cracking Good Food Cookery School. Seasonality is the name of the game: so expect to pick elderflowers in the summer and gather berries and mushrooms in the autumn as you learn more about our native plantlife. They also offer a six-hour session with a three-course meal. Revenue raised by the courses goes to fund some of the cookery school's community support projects.
Details: Cracking Good Food's foraging courses cost £25 for adults and £12.50 for concessions and under 16s. Dates vary by location.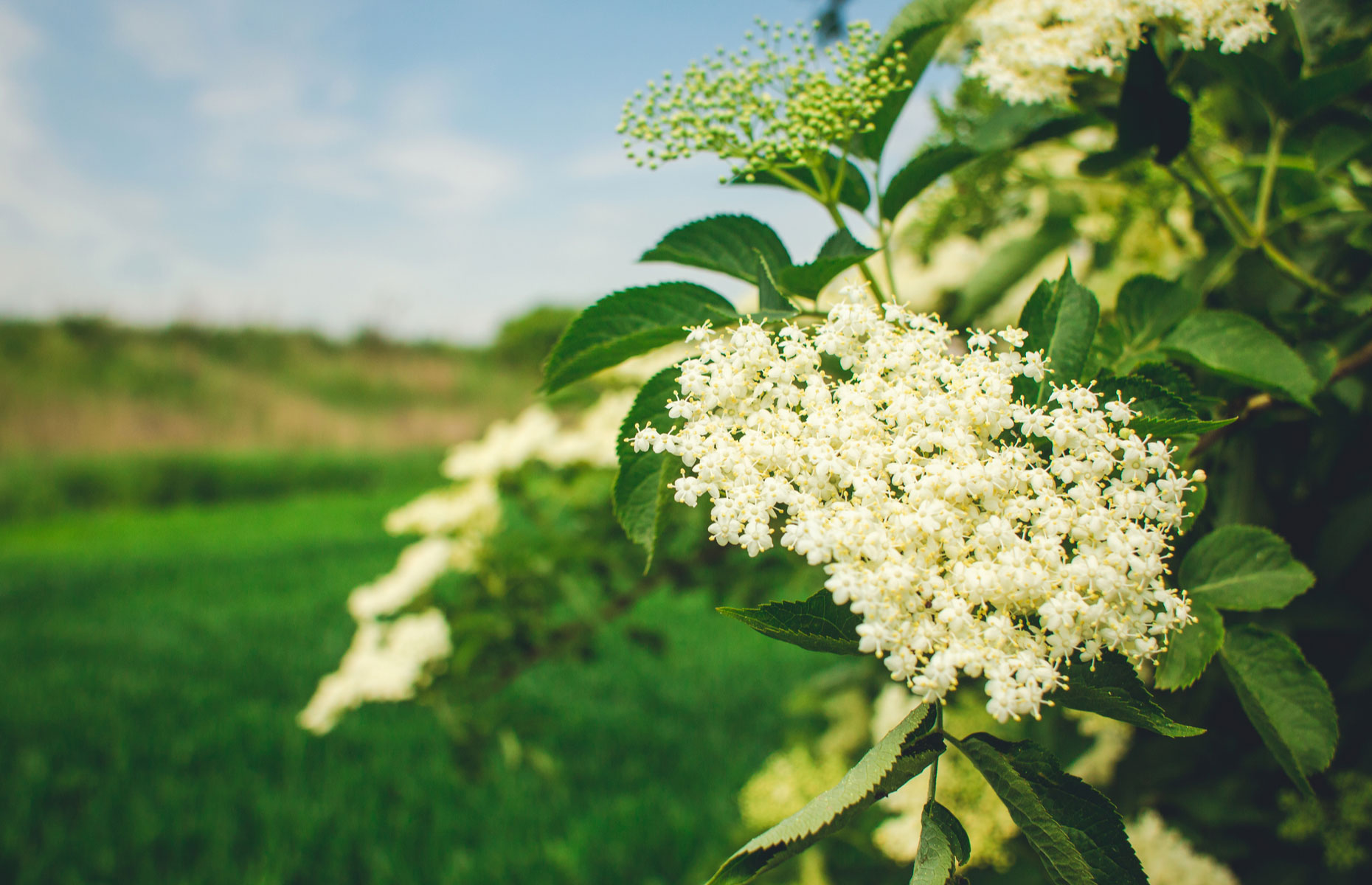 tanja-v/Shutterstock
Monica Wilde Foraging, various locations, Scotland
Enjoy expert tuition in a small group on a four-hour foraging excursion with wild food expert Matthew Rooney, who is currently running the courses for forager, research herbalist and ethnobotanist Monica Wilde. Matthew is an ecologist with a specialism in fungi. You'll learn how to identify common plants on your walk in either Perthshire, West Lothian or Inverness before spending an hour at the identification table afterwards to confirm exactly what you have found and discover how you can use it.
As well as gathering and learning how to cook mushrooms and other wild food, the session will be sprinkled with plenty of weird and wonderful botanical facts as you hear about plants' medicinal uses and their place in folklore tradition.
Details: The next Monica Wilde foraging courses take place on 11, 18 and 25 September and cost £50.
Lead image: julie deshaies/Shutterstock
Be the first to comment
Do you want to comment on this article? You need to be signed in for this feature