5 things you need to know about foraging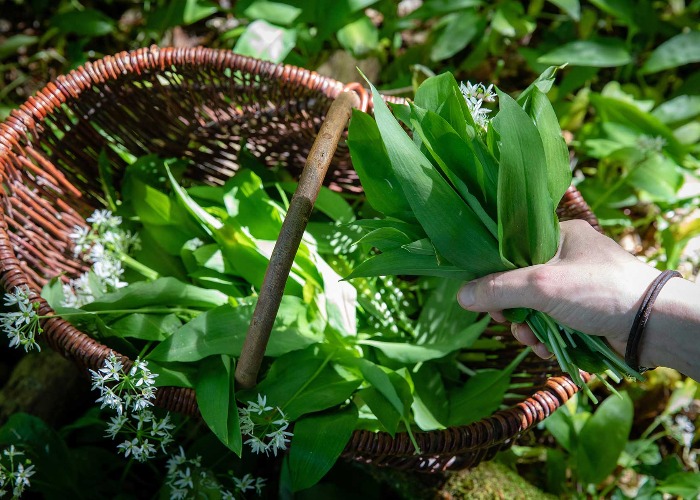 How to start foraging for your food if you're a complete beginner.
Full disclosure – I am not a pro forager. The closest I've got to scavenging for my supper is picking sour blackberries from bushes on country walks and accidentally eating a cooking apple from a tree when I was younger (turns out they're called cooking apples for a reason...).
"But that is foraging! People think something like picking a blackberry isn't foraging but it's a starting point." I'm with the real pro, Emanuelle Paulson, who assures me that starting small is nothing to be sniffed at. It's how she got the foraging bug.
"My parents always took us out on walks, we were always in nature – just picking blackberries! Then I studied ecology and conservation at university because I was really interested in the environment and the connections between plants and animals. You're naturally curious as a biologist, and then my partner was really knowledgeable [about foraging] so we've learned a lot together."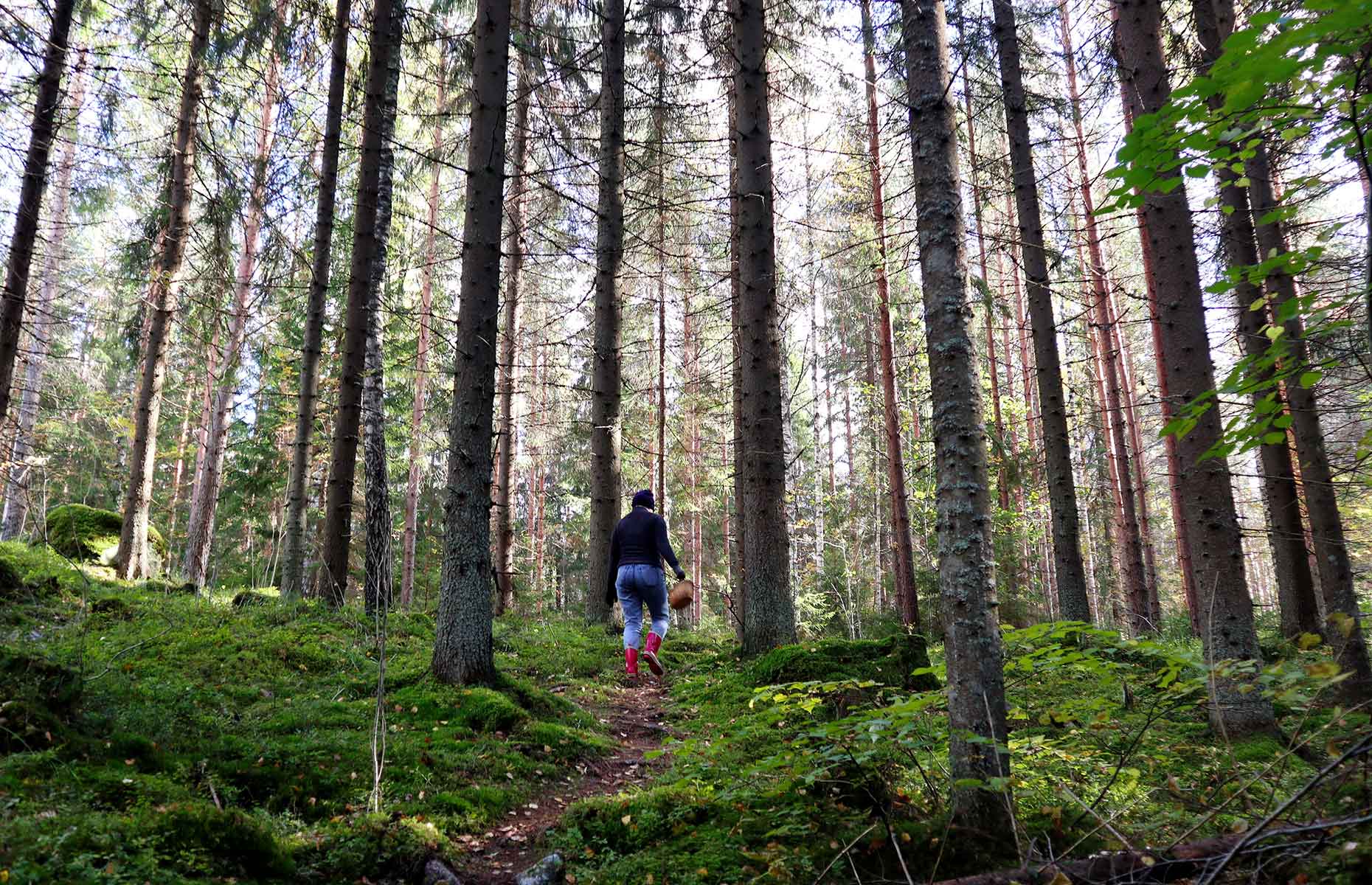 SariMe/Shutterstock
I've joined Emanuelle at Cotswolds hotel Burleigh Court, where she's part of the kitchen garden team and also leads their foraging experiences. We head off to the surrounding lanes and nearby Minchinhampton common to see what we can find, and along the way Emanuelle shares her top tips for foraging novices.
1. Don't munch on a hunch
First, an important safety lesson: correctly identifying a plant is paramount and if you're unsure, leave it. "Check the flowers, the leaves, the stem. Does it smell as it should and is it growing in a place you'd expect it to?", says Emanuelle.
We come across a patch of three-cornered leek at the side of the road, with its bluebell-like white flowers. Sure enough, when Emanuelle snaps the stem, it has the distinctive triangle-shaped cross-section. And as I bring it closer to my nose, I catch a whiff of its garlicky aroma.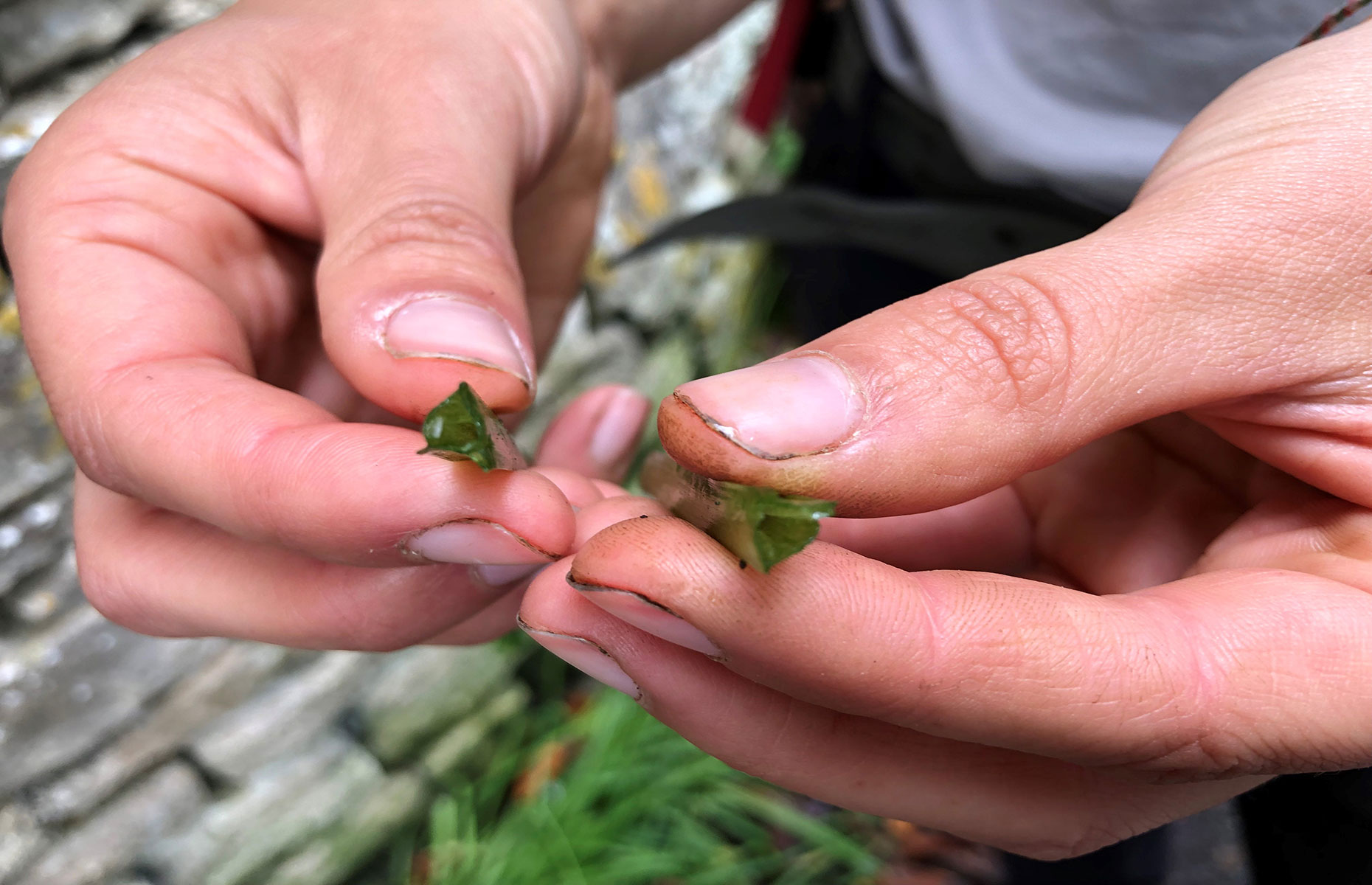 Photo by Daisy Meager
"When you're learning to ID things, look for certain features and try to group them into safe plant families. For example, the mint family has square stems, opposite leaves and purple flowers."
Emanuelle suggests books like Food for Free by Richard Mabey and guides by Roger Phillips as a basic starting point. But always cross-reference with different sources: "Don't just look it up on one website to find out if you can eat it!".
READ MORE: Nettle and lemon cake recipe
2. Think about your environment
Congratulations – you've correctly identified a plant and it's edible. But there's another check to make.
"Think about where it's growing, especially if you're foraging in an urban environment," advises Emanuelle. "Think about where people walk their dogs or if it's growing next to a busy main road. Plants really absorb things like car fumes."
No motorway munching then.
READ MORE: How to keep chickens at home
3. Take a little
Our walk takes us past a majestic rose bush which you can smell before you see. We stop to admire the cloud-like plumes of pastel pink and I soon learn the petals look… well, good enough to eat. Emanuelle plucks a couple of petals and hands one to me.
"Try it."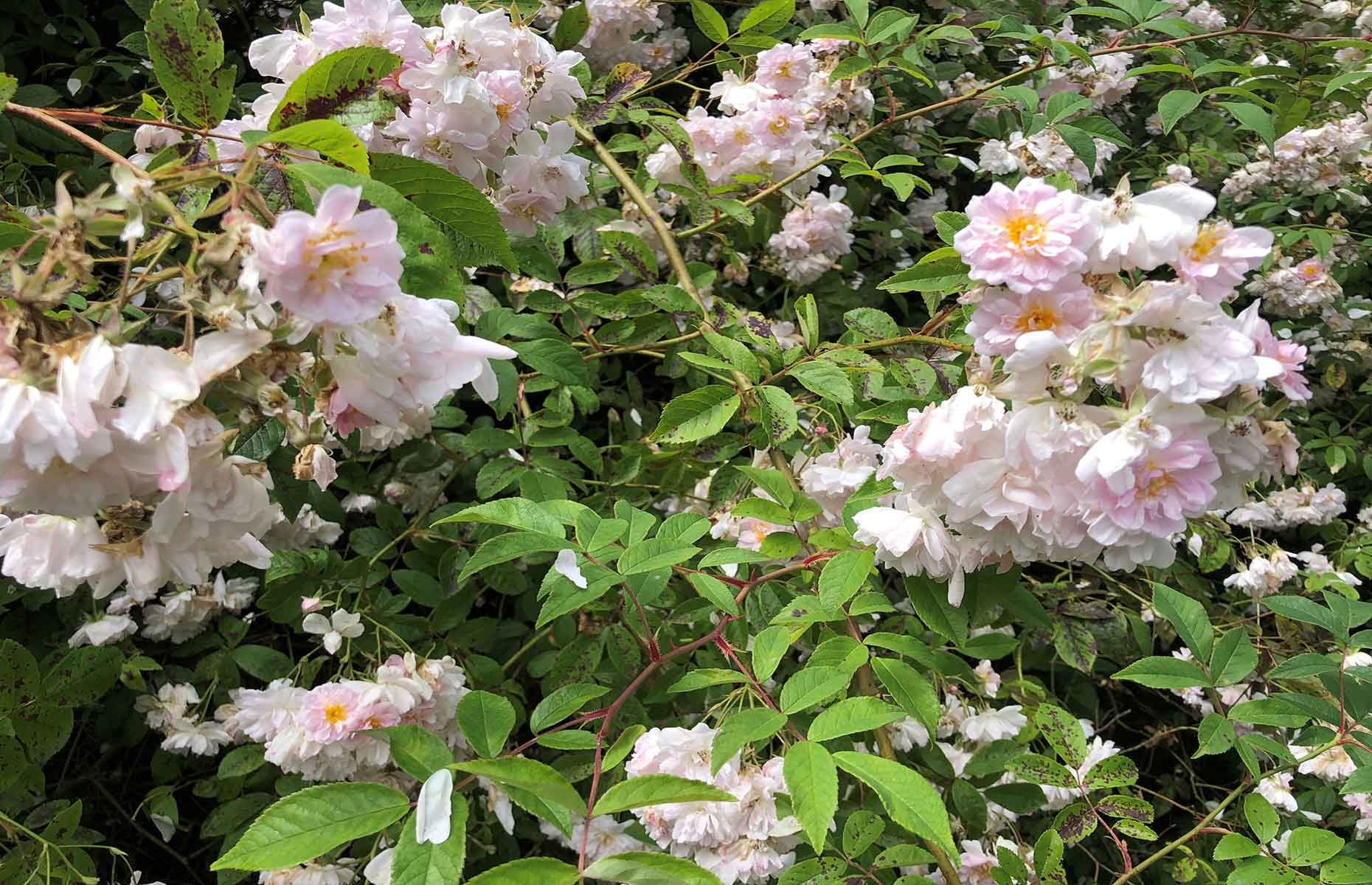 Photo by Daisy Meager
Bitter is the first overwhelming flavour I notice, before a delicate rose fragrance creeps through. Emanuelle suggests adding a few rose petals when cooking rice, to subtly infuse it. "But when you're picking anything, only take a little and always be mindful of who or what needs it more – whether that's wildlife or the plant itself, to reproduce for another season."
READ MORE: White chocolate and rose petal cake
"Pick a few rose petals rather than the whole flower head – the countryside code of 'leave no trace' applies to foraging too."
4. Go with the flow
Going foraging is not like going to the supermarket with a shopping list. You can't make a beeline to the fruit aisle for some strawberries, you've got to just head out and see what nature has for you.
"A huge part of foraging is having an open mind to what comes up on a walk," says Emanuelle. "If you go out looking for something, you won't find it!" And sometimes it's a case of finding a plant at the wrong time of the year – "So you make a note to come back and try again when it'll be in season."
READ MORE: How to make elderflower cordial
We find a cluster of nettles which would have been perfect to pick in March when the young, tender leaves start popping out of the ground. But now they're looking rather ropey and have started flowering: "When they flower, they go to seed. And for some reason, when nettles start flowering, the leaves accumulate toxins. You can eat the seeds but you can't eat the leaves, as you would be able to do earlier in the year."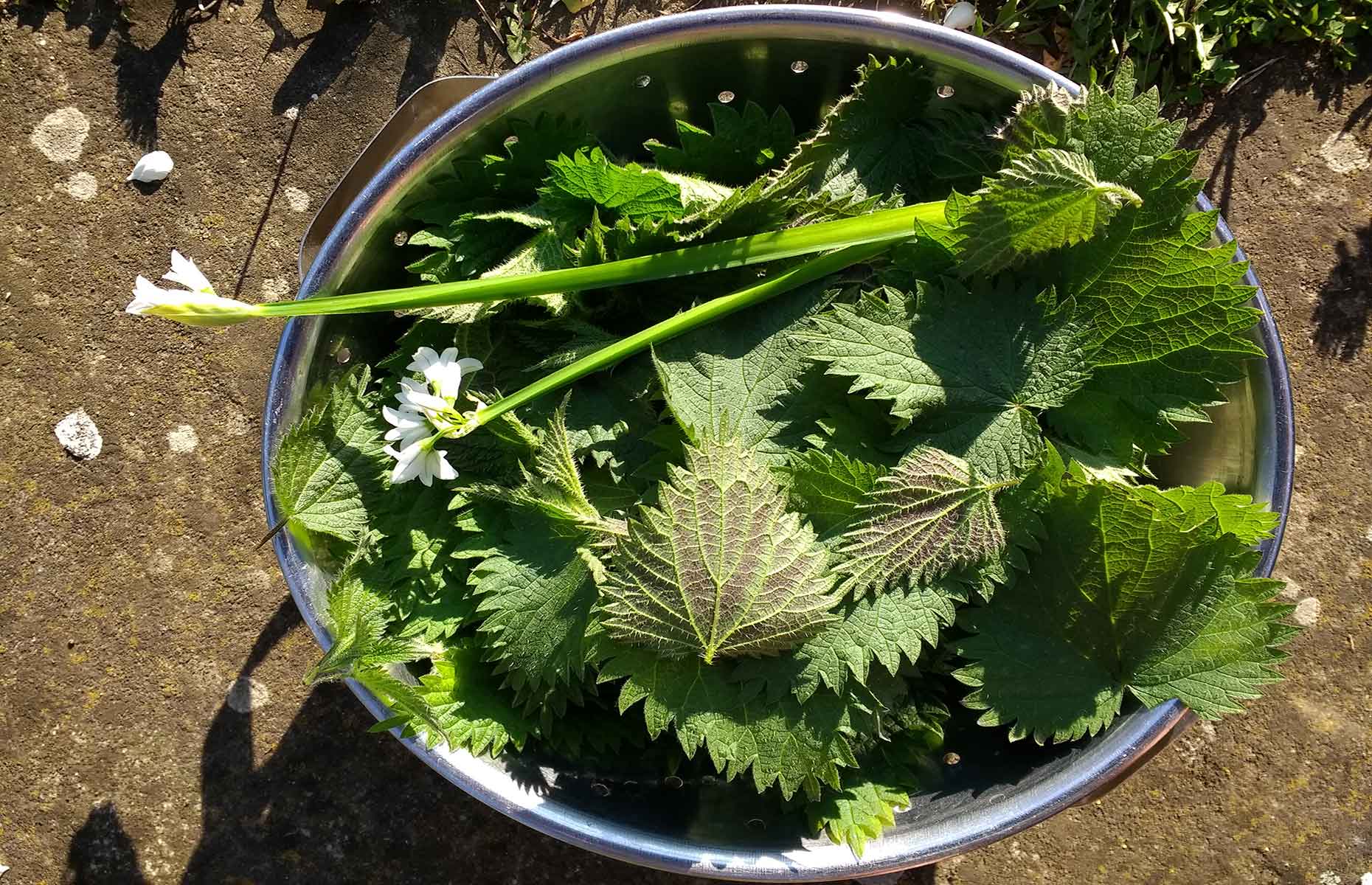 Carmina_Photography/Shutterstock
5. Foraging is half the fun
Once you've got your (countryside code-approved) haul, it's time to figure out how to use it. Similar to the foraging process, keep an open mind when in the kitchen and get creative.
READ MORE: Goats' cheese dip in tulip petals recipe
"First think about whether it's ripe or not, and whether that might irritate your tummy. And make sure which parts of the plant are edible," warns Emanuelle. "For example, you can make cordial out of elderflower but the stems are actually mildly toxic. And you can make a really lovely jam out of the berries but you can't eat them raw."
Don't be disheartened if your whole meal isn't fully-foraged either. Using wild ingredients to supplement dishes is just as great. It's how Emanuelle plans to incorporate her knowledge and passion into Burleigh Court's hotel food, working with the chefs to add foraged flourishes like salad leaves and edible flowers to the already locally-sourced menu.
READ MORE: Escape to the country: an idyllic Cotswolds break at Burleigh Court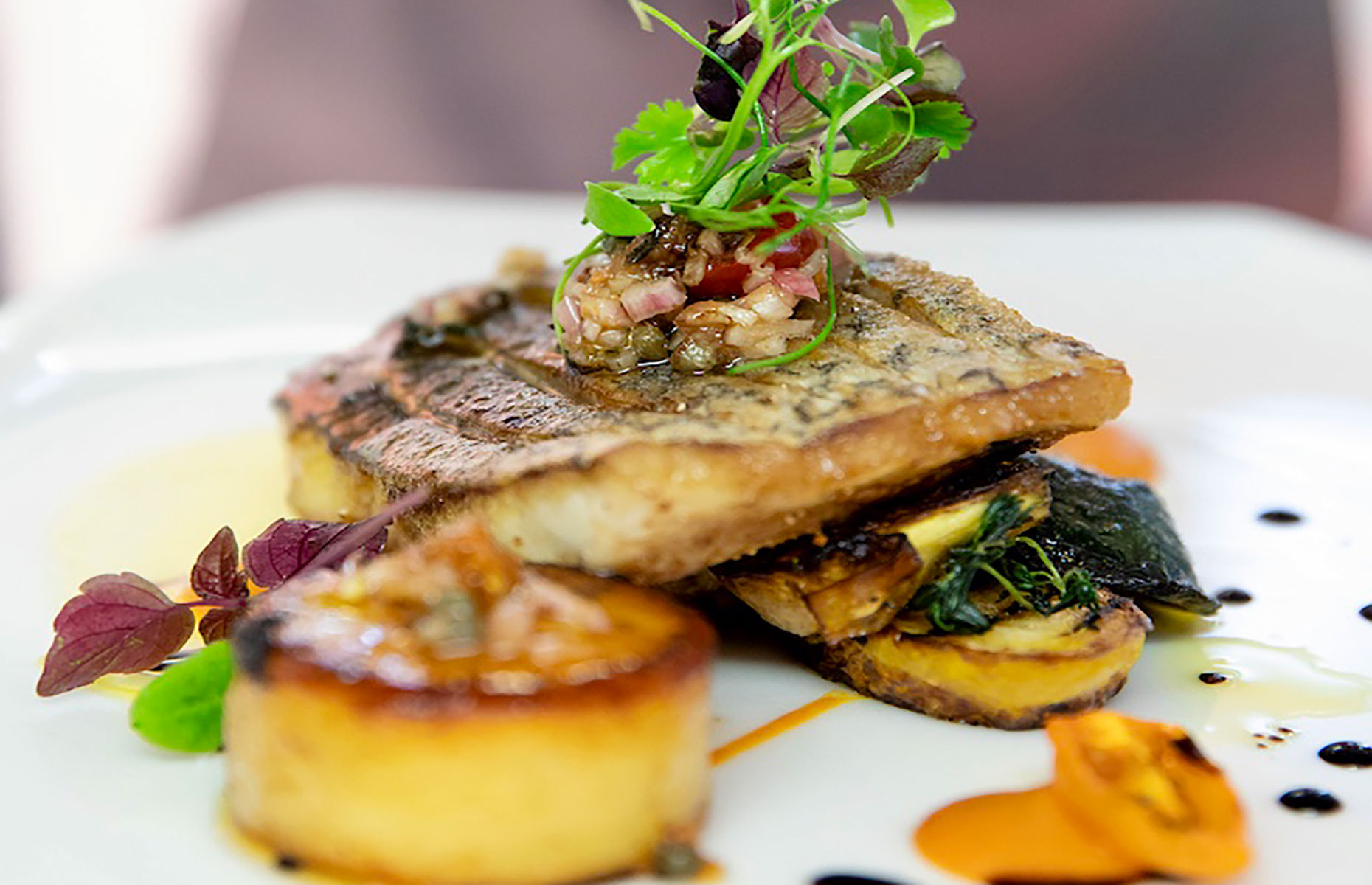 Courtesy of Burleigh Court Photography
Make sure to have fun along the way too – I'm pleasantly surprised to learn how much can be made with the humble dandelion, for example. "The young leaves can be used in salad; you can make the flower into a honey-like liquid; the roots are great for roasting and grinding into coffee, or in the soft drink dandelion and burdock," explains Emanuelle. "It's a real root-to-flower food!"
Inspired and armed with useful advice, I think I'm ready to branch out beyond blackberries.
loveFOOD.com was a guest of Burleigh Court, a boutique hideaway hotel with a 2 AA Rosette restaurant in The Cotswolds. Weekday B&B stays are priced from £119 per night. New for 2021, Burleigh has launched a Wild Foodie Foraging Experience available on select dates July-October. Priced from £60 per person, this includes a guided foraging walk and wild food lunch. To book a stay at Burleigh Court, please call 01453 883 804 or visit www.burleighcourtcotswolds.co.uk.
Lead image: Burleigh Court Photography
Be the first to comment
Do you want to comment on this article? You need to be signed in for this feature