Our best barbecue recipes: meat, burgers, veggies and sides
Get grilling with these sizzling barbecue recipes, from mouthwatering meat and brilliant burgers to flavoursome seafood and incredible vegetarian dishes.
Burgers
The undisputed king of any barbecue, a burger is always a winner. Stick to the classics and serve perfect cheeseburgers or a Golden Arches-inspired beef burger. Veggie and vegan options include meaty mushrooms, chipotle and black beans or an inventive vegan take on 'bacon'. If you're after a recipe that'll surprise, try the smash burgers – they're easy to make, with crispy patties, sweetcorn, chilli and cheese.
Spinach, tomato and mushroom burger
Vegan burger with plant-based mayo and 'bacon'
Cheddar, corn and chilli smash burger
Chipotle, mushroom and black bean burger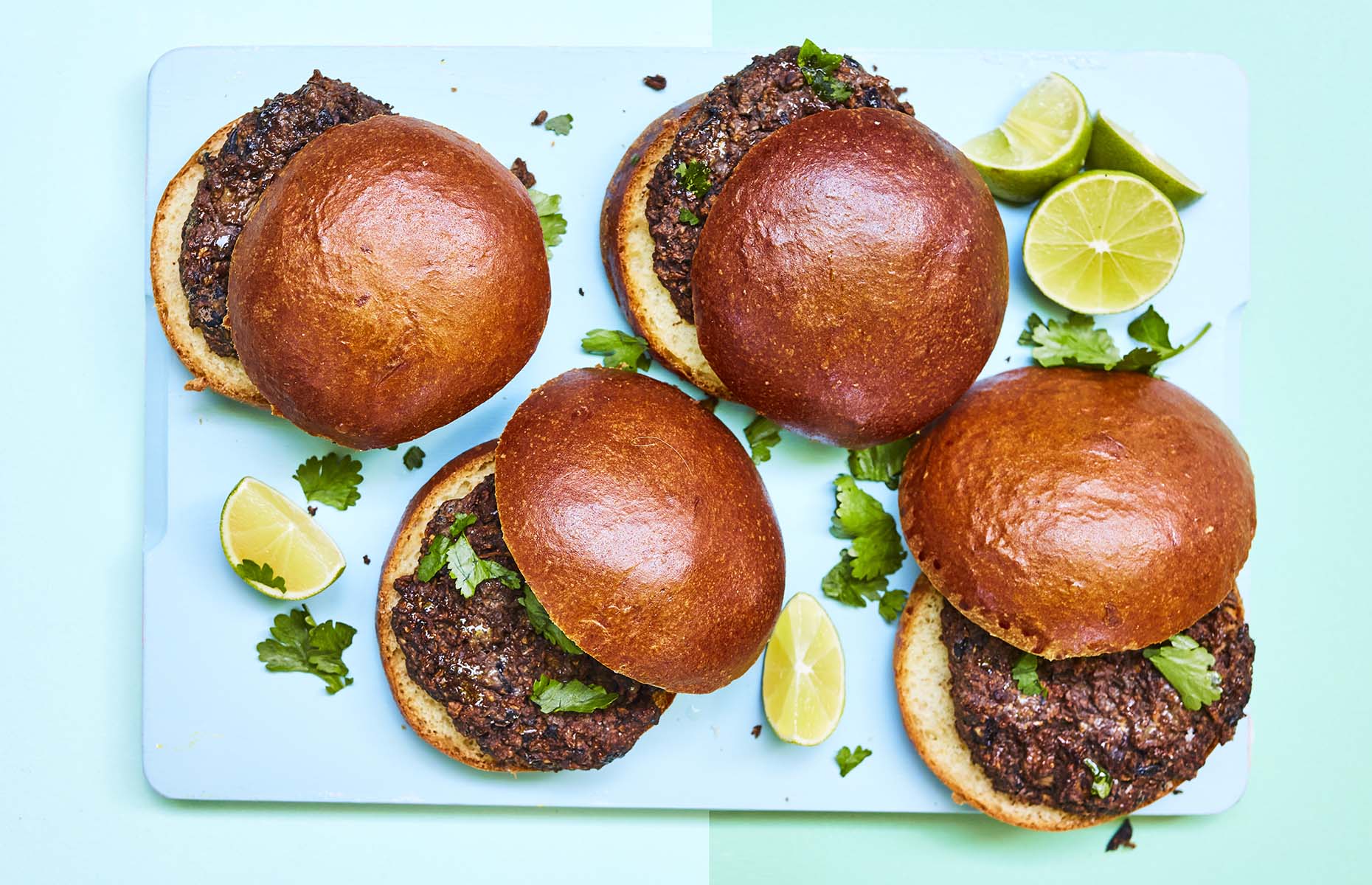 The Green Barbecue/Square Peg
Meat
Pork kebabs, barbecue ribs or myriad takes on grilled chicken – all of these recipes are guaranteed winners. If you're looking to serve something with wow-factor, try the spatchcocked chicken. Not only does it look impressive, but this grilling technique also leaves the meat succulent and flavoursome, and the skin crispy and golden brown.
Spatchcocked chicken with green beans
Chicken legs with Alabama white sauce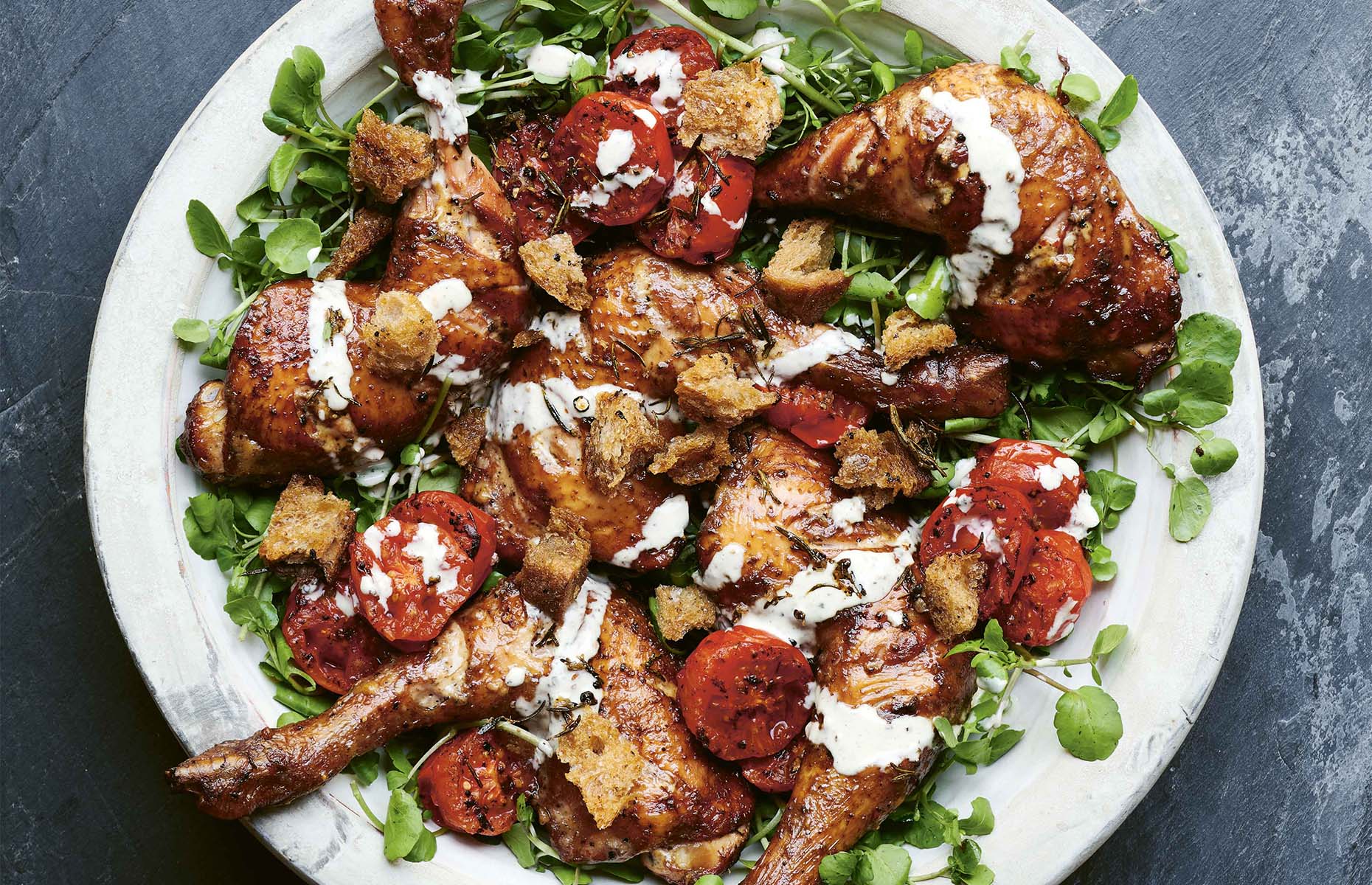 Foolproof BBQ/Quadrille
READ MORE: The world's best chefs reveal their barbecue secrets
Fish
Save some space on your grill for fish as it tastes incredible when barbecued. Try meaty, oily fish, like tuna, mackerel and salmon, that can stand up to smoky barbecue flavours. Shellfish will also taste great and takes no time to cook, either shell-on or cleaned and skewered.
Grilled tuna steak with vegetable vinaigrette
Salmon, courgette and lemon kebabs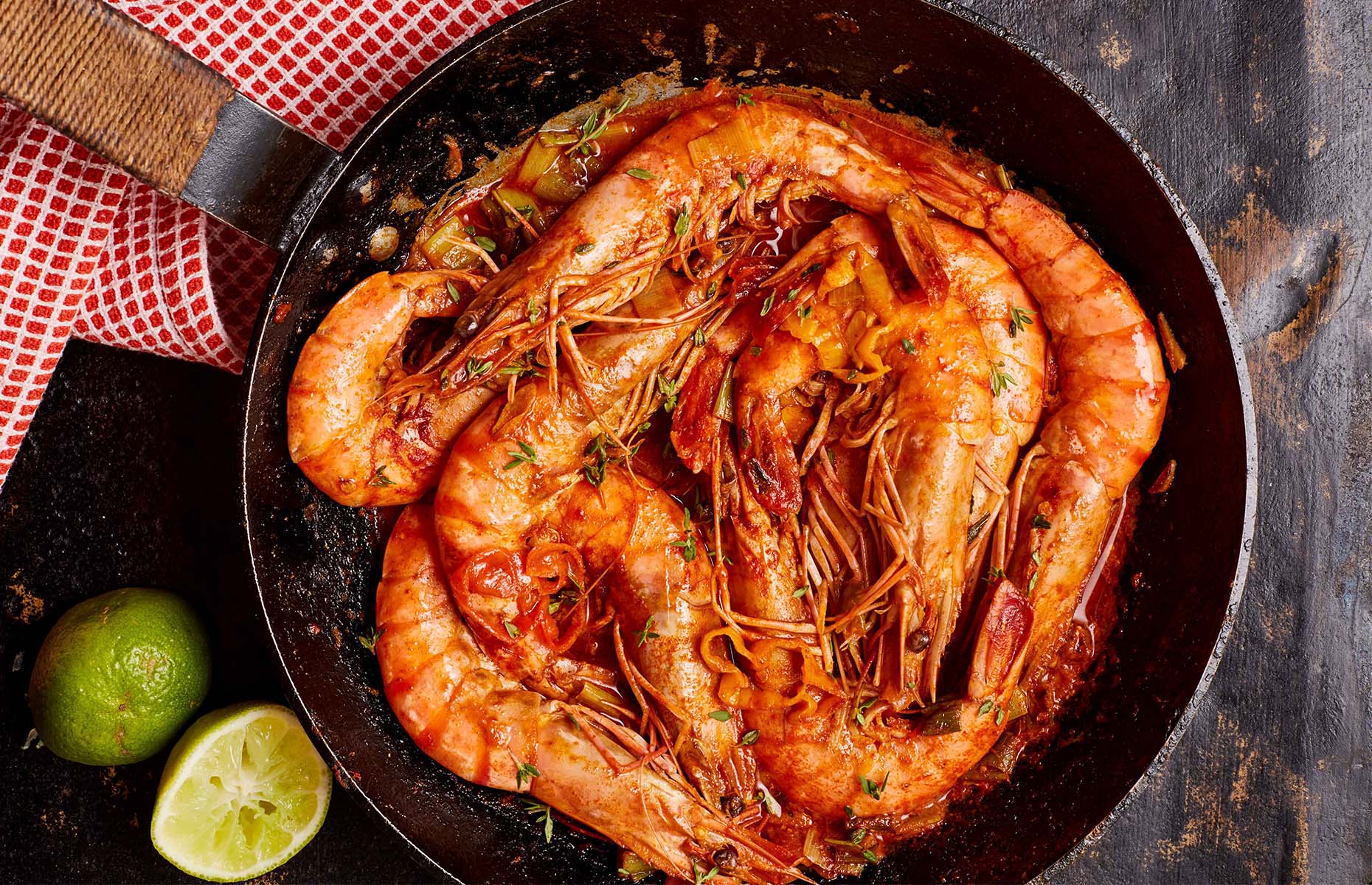 Big Zuu's Big Eats/Ebury Press
Vegetarian
There are plenty of veggie choices that pack a big punch too. For a real showstopper, grill a whole cauliflower or broccoli and serve with lip-smacking sauces. Falafel sandwiches are a winning choice – everyone can get stuck in and add their favourite condiments – while the tandoori veg kebabs are great on their own or as a side.
Grilled broccoli with makhani sauce
Roasted cauliflower shawarma with pomegranate and tahina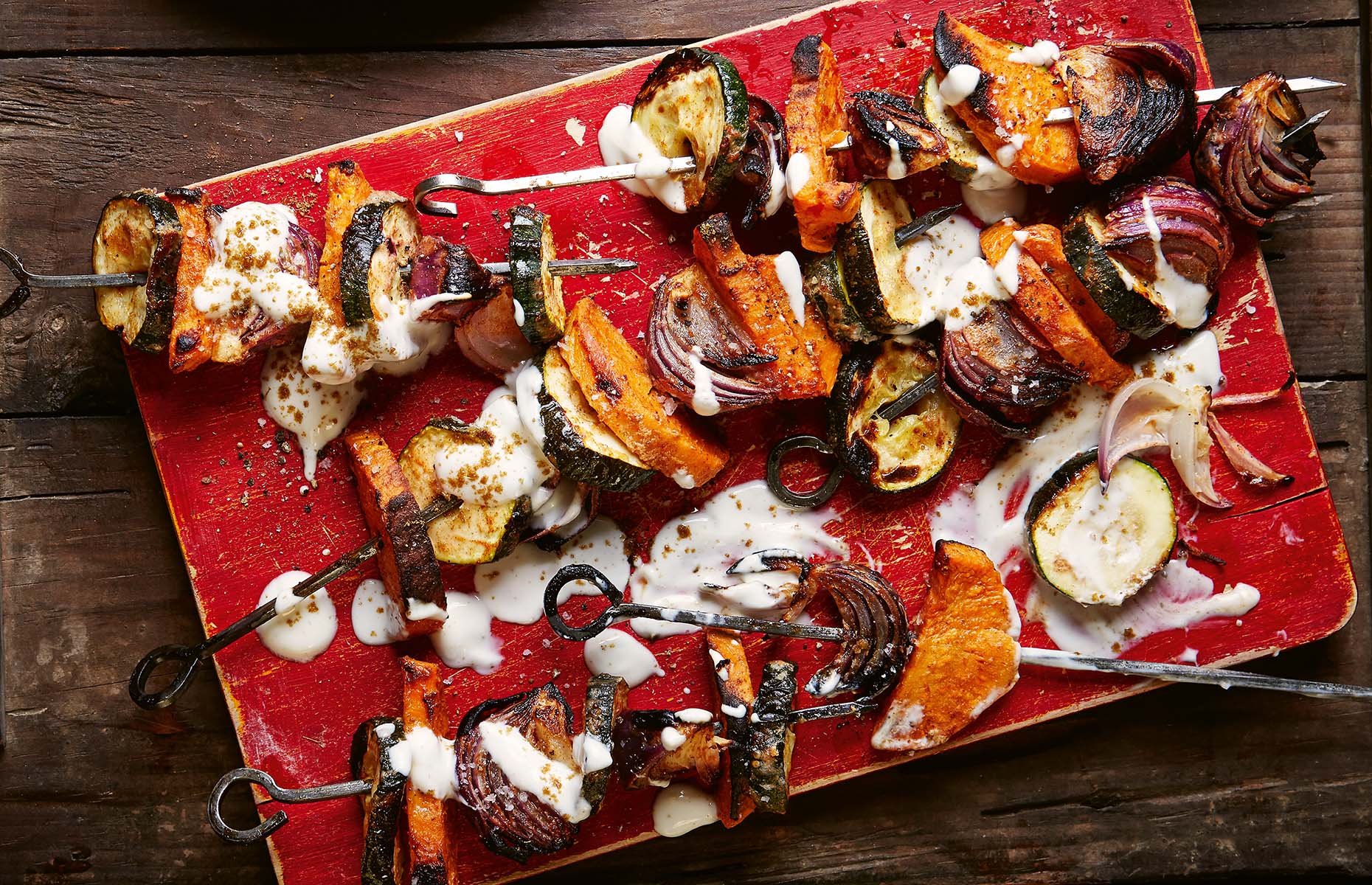 Chetna's Healthy Indian Vegetarian/Mitchell Beazley
Sides
The ultimate barbecue wouldn't be complete without some delicious side dishes. Barbecue favourite corn on the cob gets a Mexican-style upgrade with our recipe while barbecued whole potatoes get smothered in a savoury, spicy and smoky dressing of tarragon and peanuts. Try serving unbeatable classics like potato salad and coleslaw alongside flavour-packed dishes like grilled lettuce and barbecued okra.
Mexican-style barbecued corn on the cob
Grilled lettuce with buttermilk dressing
Barbecued potatoes with tarragon, peanuts and chipotle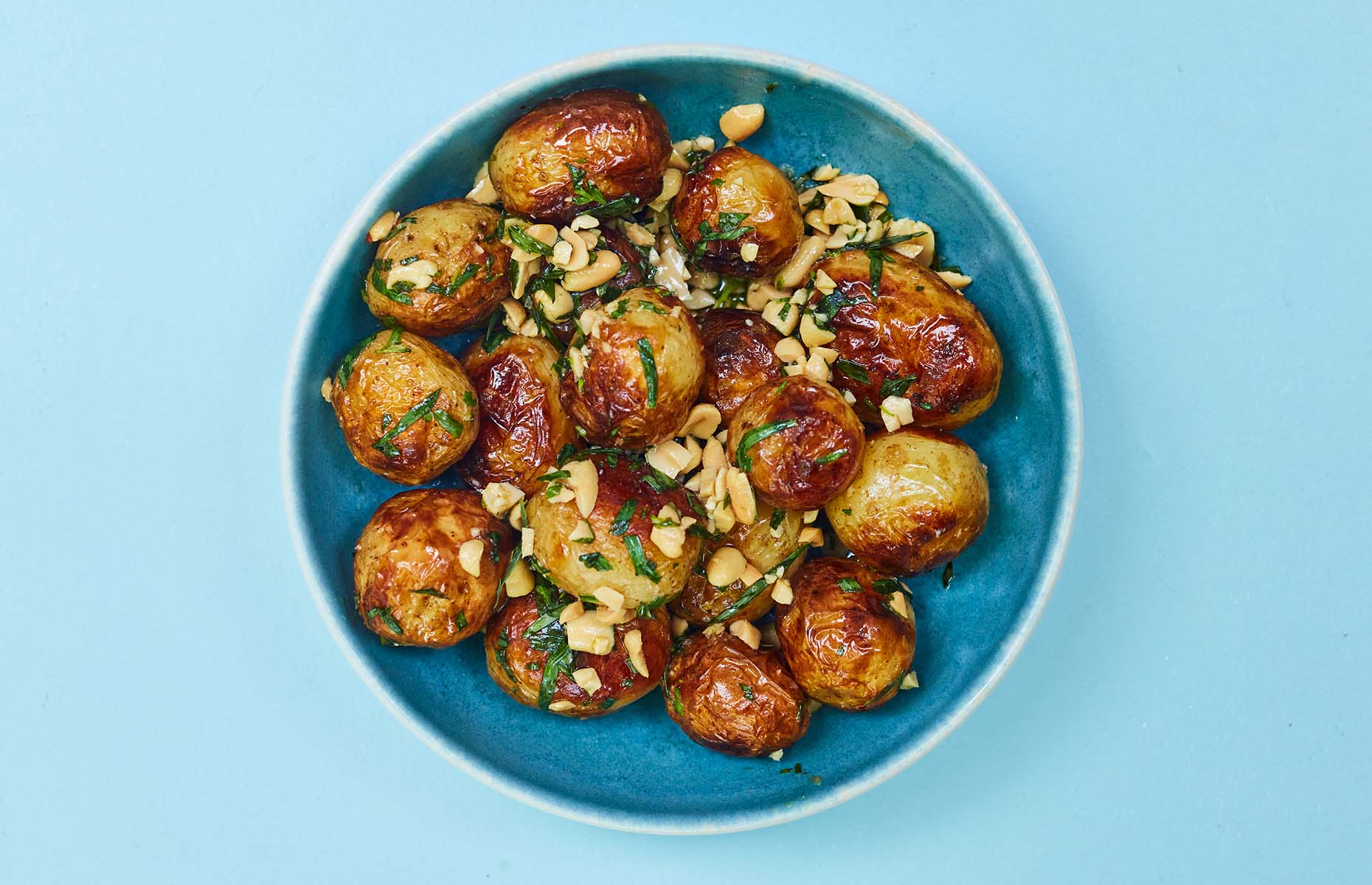 The Green Barbecue/Square Peg
READ MORE: The best barbecue side dish recipes
Drinks and desserts
The barbecue isn't just for savoury foods. Fire up the grill for pineapple and it'll get beautifully caramelised, perfect served with an indulgent caramel sauce or coconut ice cream. Freshen up with a zingy tropical salad, cool down with paletas (Mexican-style ice lollies) and don't forget about refreshing drinks too.
Griddled pineapple with salted caramel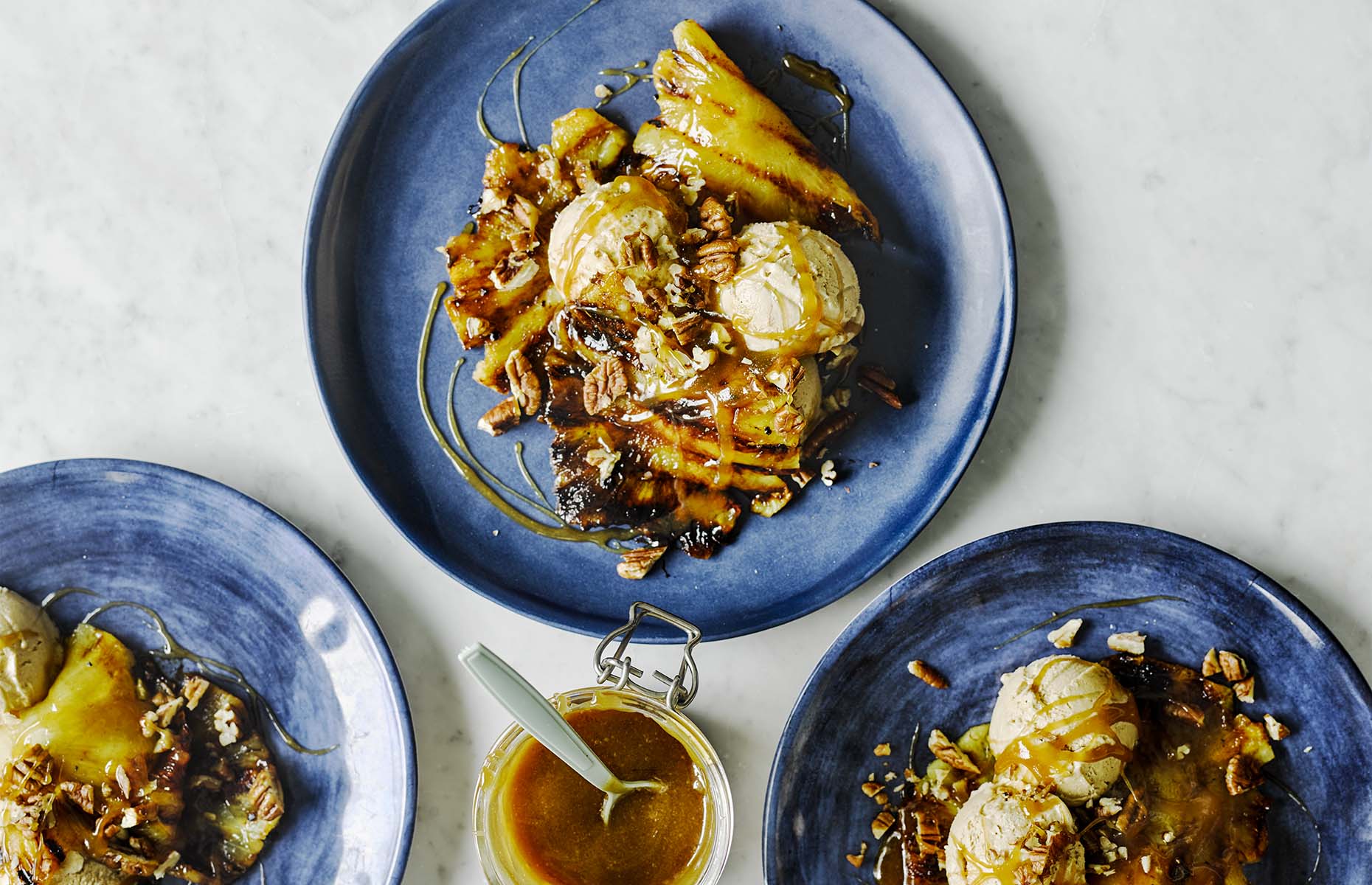 Rachel Ama's Vegan Eats/Ebury Press
READ MORE: Brilliant barbecue tips from around the world
Leftovers
Cooking more than you can eat seems to be the inevitable outcome of all barbecues, but there's no need to throw away any food. Turn leftover chicken into flavoursome fajitas, corn on the cob into chowder, use up leftover fish in tacos and save skewers for rice bowls. Got some of that roasted broccoli hanging around as well? Chop it into a savoury quiche with Gorgonzola, perfect for lunch the next day.
Broccoli and Gorgonzola quiche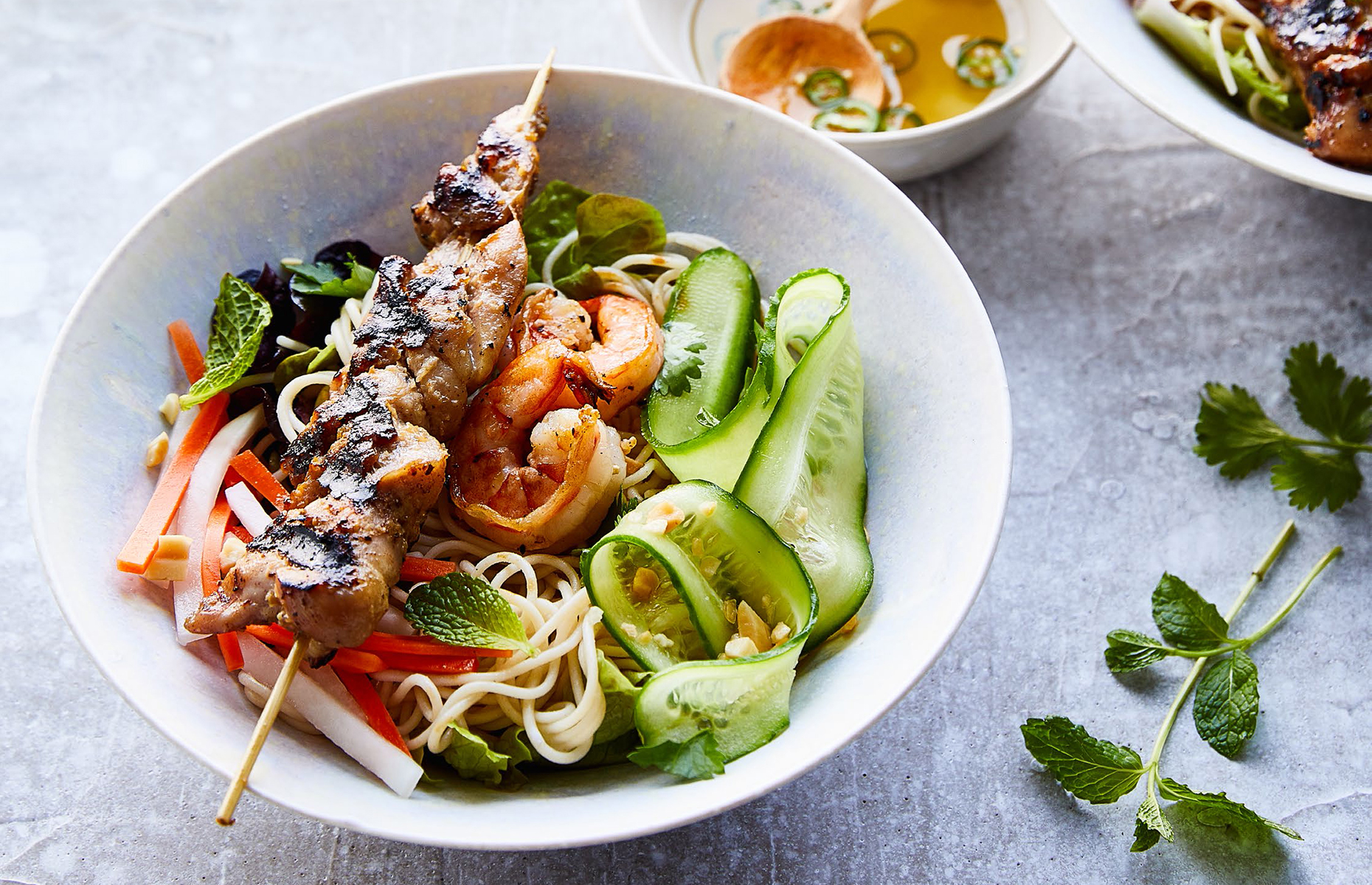 Vietnamese Food Any Day/Ten Speed Press
Lead image: KucherAV/Shutterstock
Be the first to comment
Do you want to comment on this article? You need to be signed in for this feature