Seasonal December dishes
December is arguably one of the biggest months of the year for food-lovers with feasts and gatherings aplenty. Find inspiration for your cooking with our pick of December's seasonal produce.
Vegetables
December means greens in the shape of broccoli, cabbage, kale, leeks and sprouts. Cauliflower also comes into season during the month and there are plenty of root vegetables to cook with such as swede, beetroot, carrots, parsnips and salsify.
Don't forget maincrop and sweet potatoes as well as Jerusalem artichokes, wild mushrooms and winter truffles.
Try these dishes:
Comté and Brussels sprouts gratin
Vegan pizza with lemon and Brussels sprouts
Moroccan-inspired sweet potatoes
Roasted purple sprouting broccoli (pictured)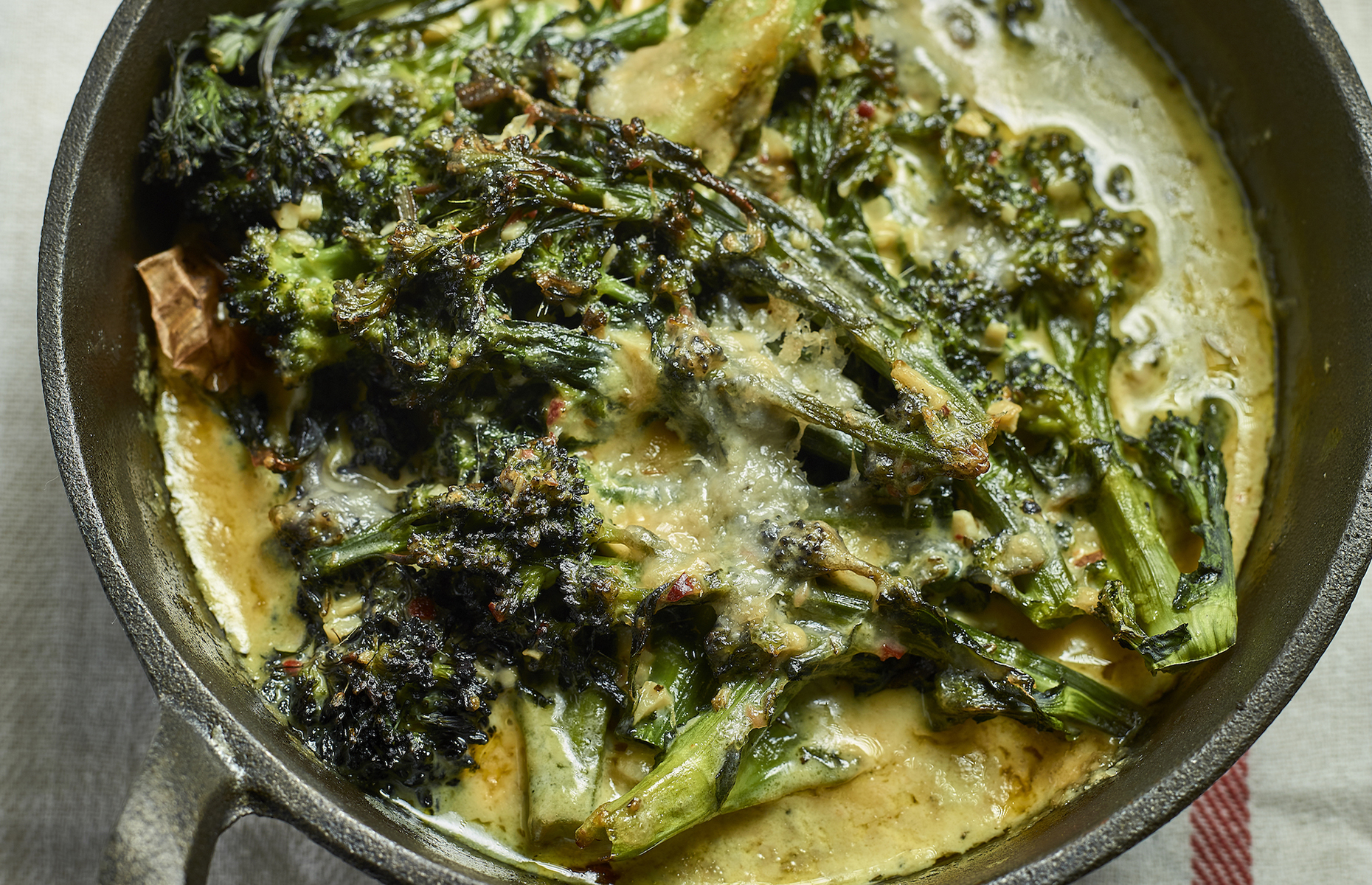 Gill Meller/loveFOOD
Meat
Turkey might steal the spotlight later this month, but it's not the only meat to consider. A plump, free-range chicken or rib of beef make excellent crowd-pleasing dinner party or Christmas alternatives, while goose, grouse, duck and venison are among the game options. This is also a great month to try rabbit dishes.
Roast turkey with traditional stuffing and cranberry sauce
Roasted rib eye of beef with cracked black pepper
Leftover turkey burger with fig ketchup
Porchetta with dried peach and thyme (pictured)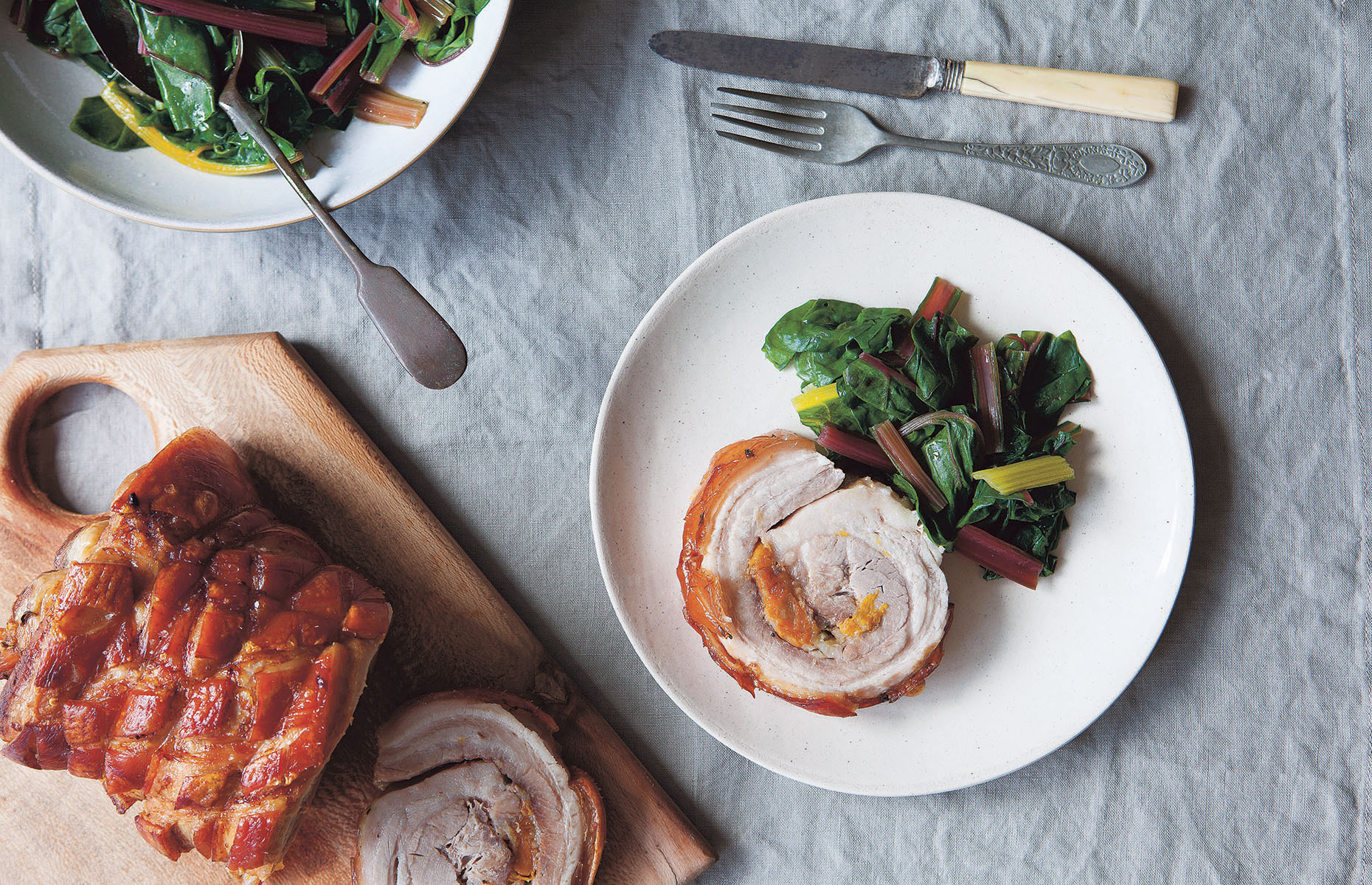 The Art of the Larder/Quadrille
Seafood
Expect to see plenty of salmon and smoked salmon on the shelves this month, perfect for light starters or decadent festive breakfasts.
If you prefer shellfish, look out for lobster, clams, mussels, oysters and scallops. Other catches of the month include mackerel, lemon sole, hake, turbot and plaice.
Cheddar cheese soufflé with smoked salmon
Smoked mackerel, orange and beetroot salad
Turmeric and lime mussel broth (pictured)

Season/Chronicle Books
Fruit
It's a quiet month in the calendar for local British produce except for a few varieties of apples, like Braeburn and Pink Lady, and late season pears. But December is synonymous with imported bright-hued fruits: clementines, satsumas, tangerines and pomegranates.
If you've got a sweet tooth, this month brings plenty of opportunities for festive baking. Cranberries, chestnuts, hazelnuts and walnuts are all in season too.
Carrot and walnut cake with cream cheese icing
Spiced pear and apricot jam frangipane cake
Clementine and cardamom upside-down cake
Pomegranate passion cake (pictured)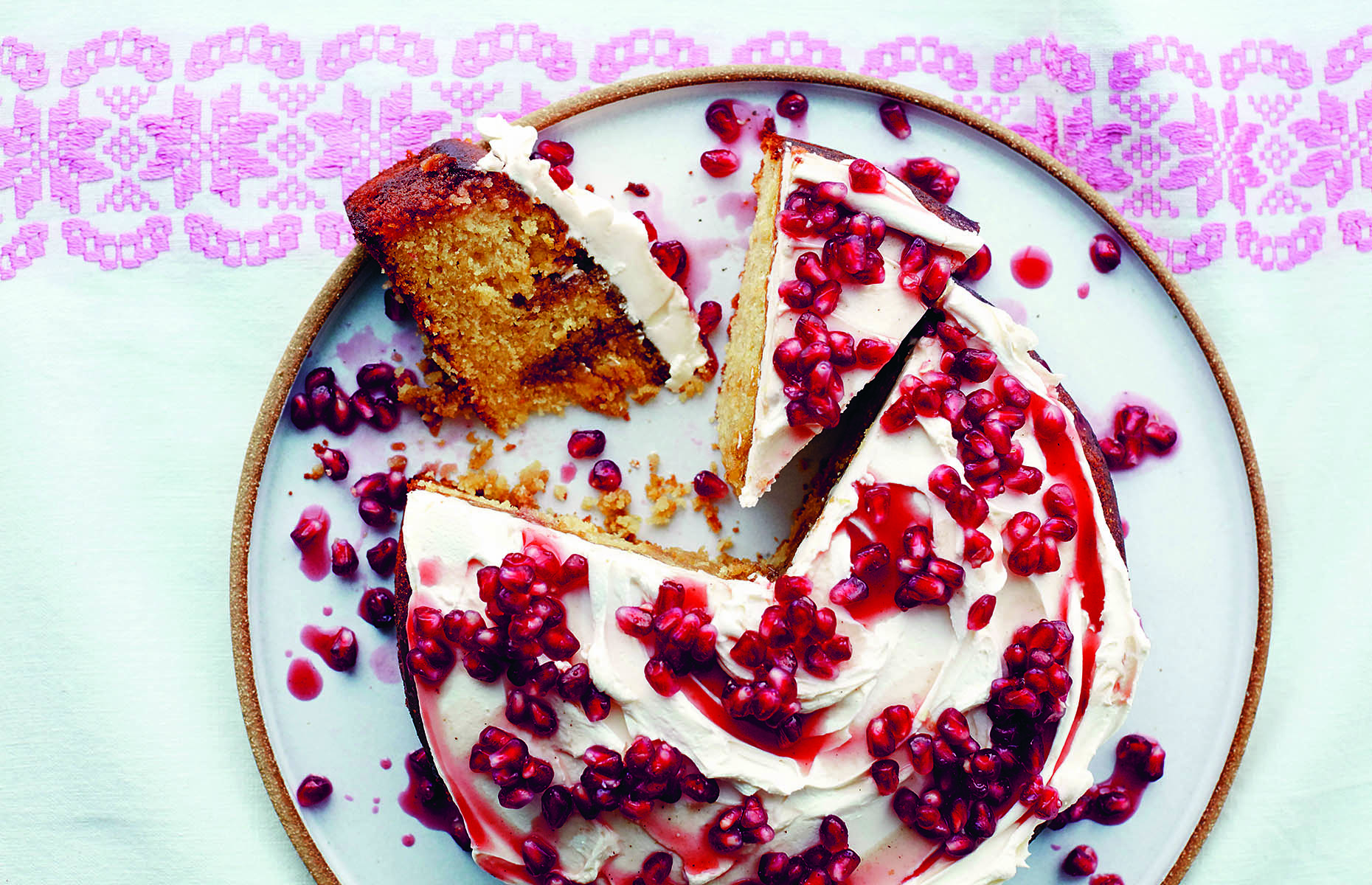 Zaitoun/Bloomsbury
Be the first to comment
Do you want to comment on this article? You need to be signed in for this feature