6 of the best supermarket Christmas desserts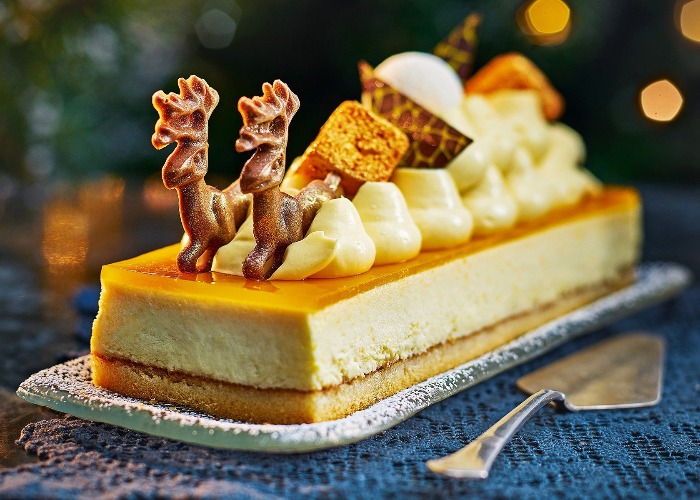 Finish your Christmas Day feast on a high note with one of these super supermarket desserts.
From Christmas classics like yule log and fruit cake to an eye-catching cheesecake and an irresistible trifle, these are the best supermarket Christmas desserts for 2019.
A rich fruit cake, packed with fruit, almonds, candied citrus peel and glacé cherries, this brandy-infused creation is topped with marzipan and covered in icing. Decorated with gold and white fondant holly leaves, it's not only delicious and moist but also looks stunning. The brandy adds a lovely warming flavour that complements the fruit well. An excellent choice if you're after a classic.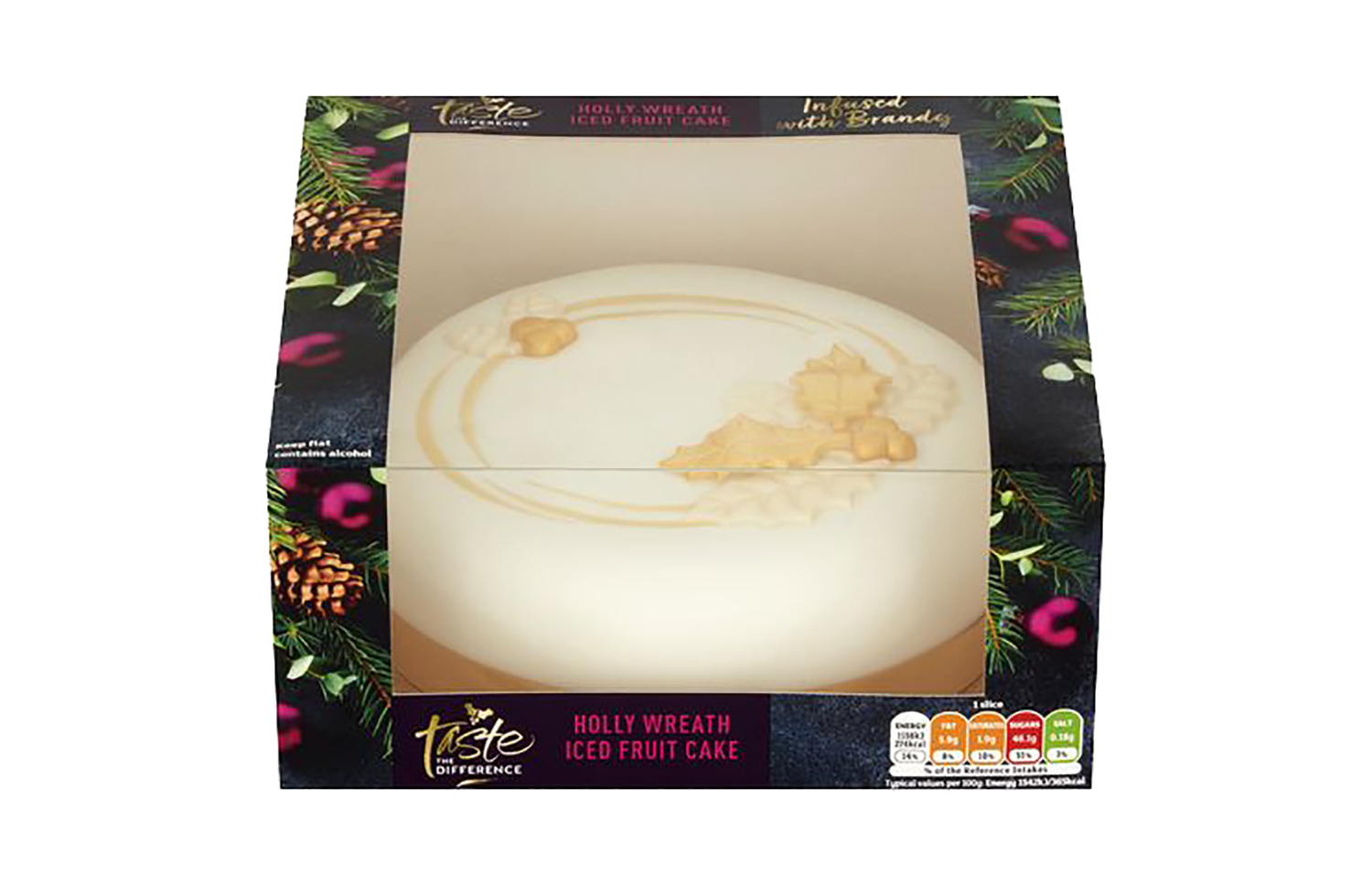 Sainsbury's
Absolutely irresistible, this is an especially celebratory take on a trifle. With soft, caramelised sponge and layers of whipped cream, it might seem like an overly sugary and sweet dessert, however, the balance of flavours is impeccable. Dig deep and you'll find smooth, velvety custard and sticky toffee sauce with crunchy butterscotch pieces and chocolate shavings on top.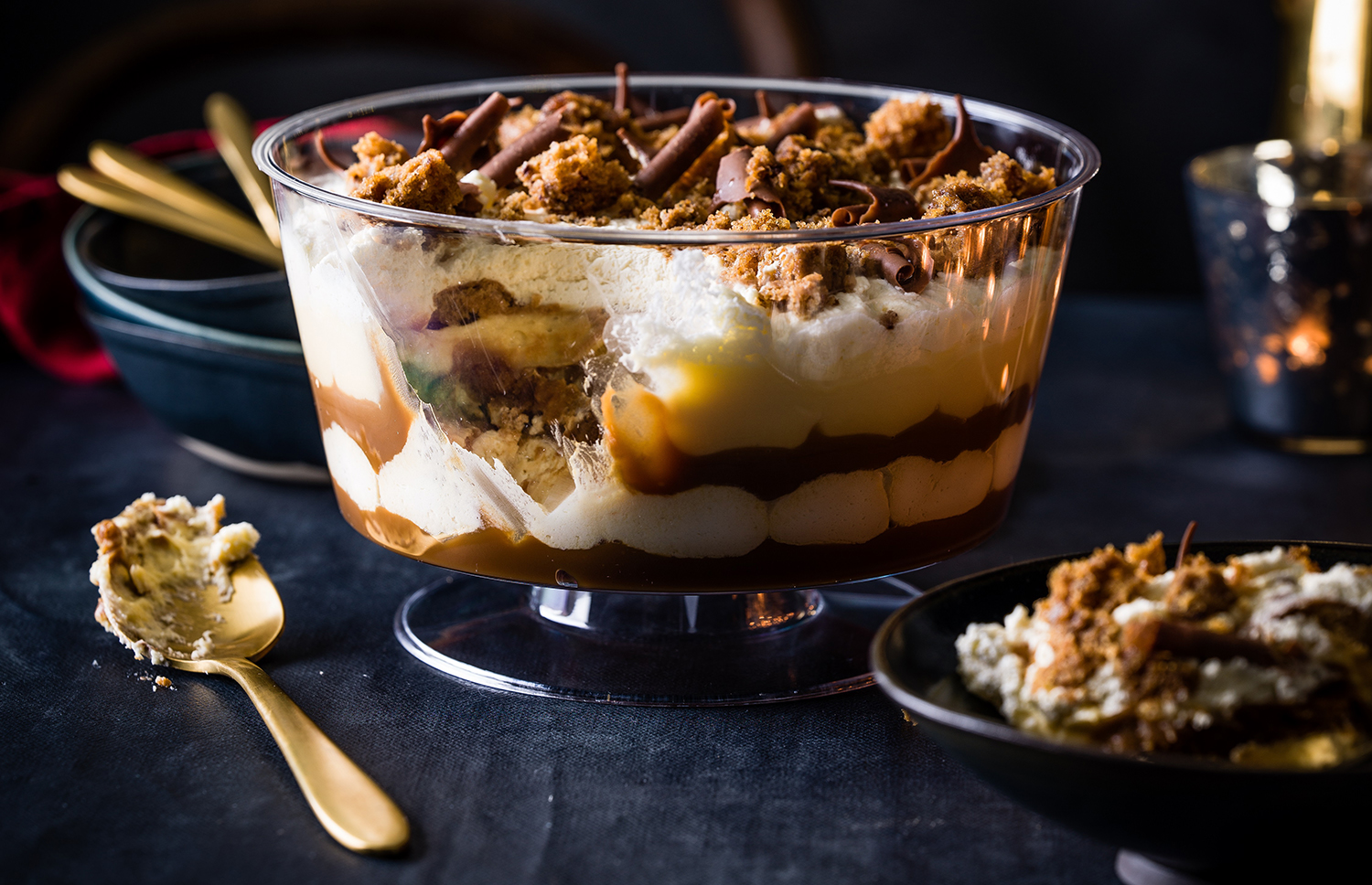 M&S
Best pudding: Co-op Irresistible shimmering salted caramel pudding, £5
The perfect choice for those who don't like traditional Christmas pudding but don't want to avoid it entirely, this salted caramel pud is simply divine. The pudding itself resembles a dense yet moist dark chocolate cake while the shimmering salted caramel sauce in the middle adds a wonderful festive touch. A real treat for the kids too.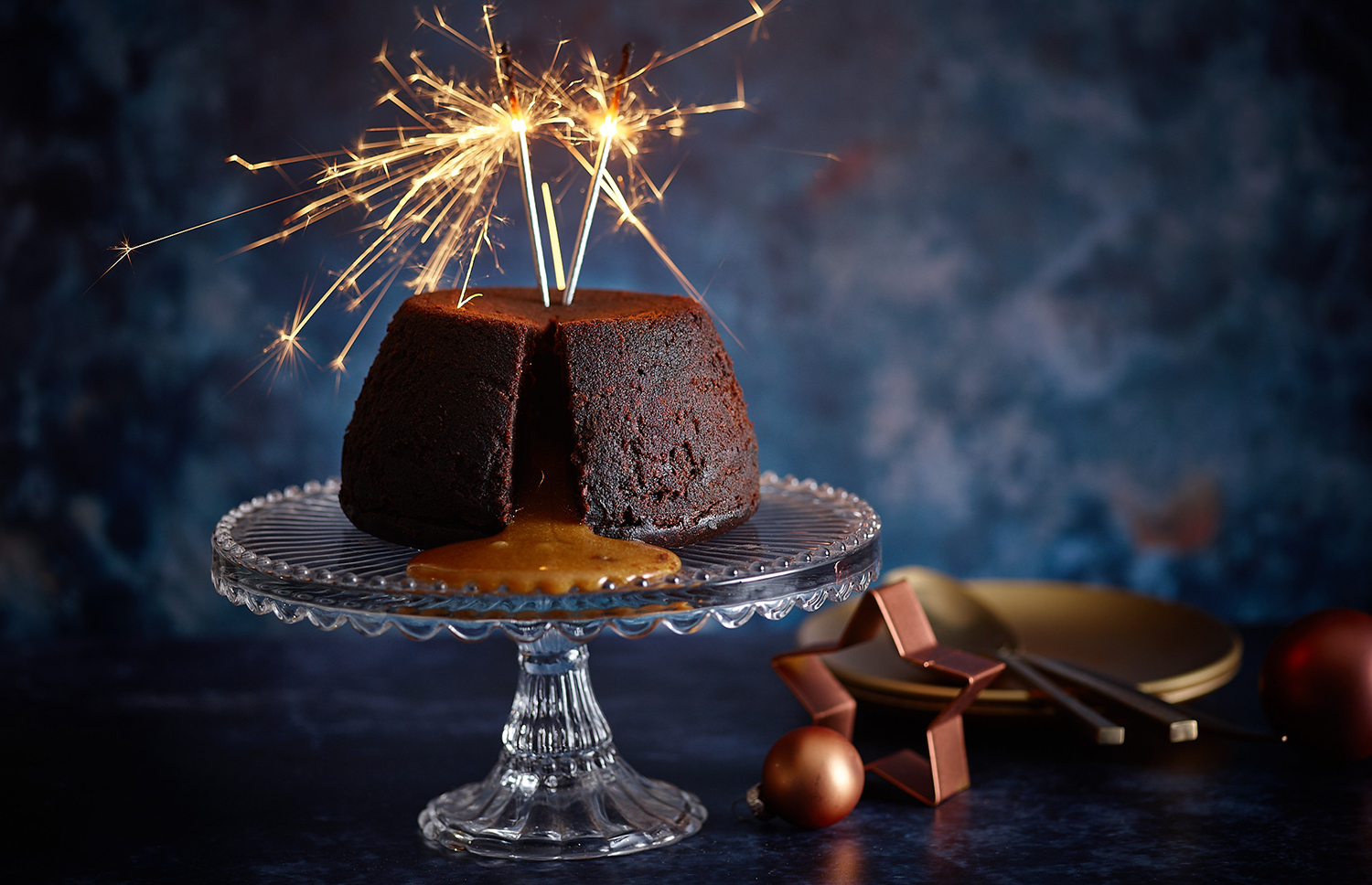 Co-op
The one for meringue fans out there, this light and delicious stack is made with lashings of raspberry coulis and perfectly crispy yet chewy meringue. A distant relative of Eton mess thanks to the addition of fresh cream between the layers, this is a classy dessert that also looks very festive thanks to its white and red colour palette.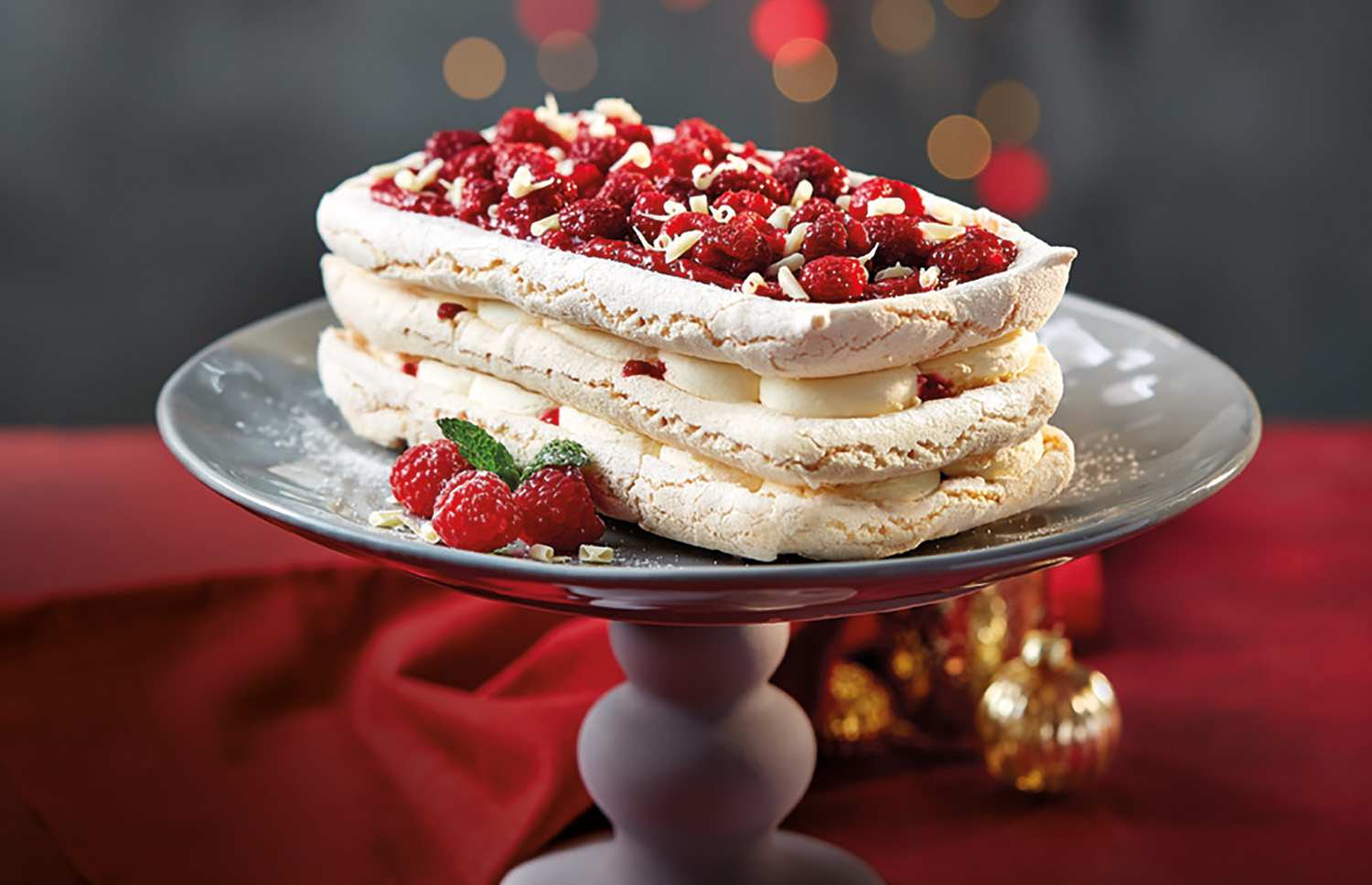 Aldi
Best yule log: Lidl Deluxe Luxury hand finished festive yule log, £2
Rich, very chocolatey and thickly iced, this is a properly indulgent yule log. Decorated with delicate bronze chocolate curls, it both looks and tastes luxurious. Priced at only £2, it's also unbeatable value.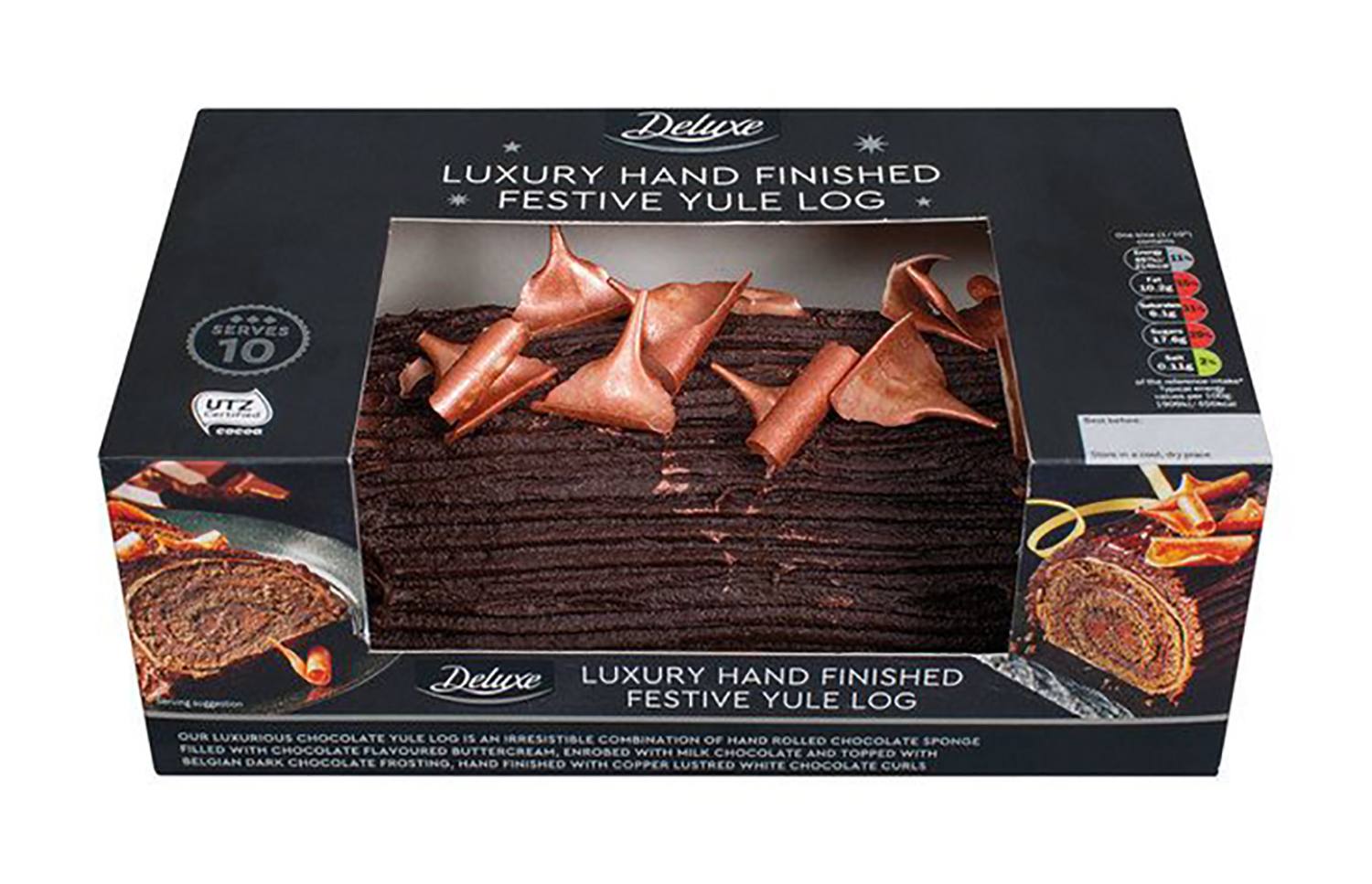 Lidl
If chocolate-rich desserts feel too heavy, this tropical cheesecake (main picture) is a great alternative. The intricate sleigh design with chocolate reindeers and swirls of cream is festive, while the tart and zesty flavour of passion fruit pairs well with the cream cheese filling. It all comes together in a lovely dessert that's refreshingly light.
You might also like:
9 of the best supermarket Christmas puddings
6 of the best supermarket mince pies
6 surprisingly brilliant supermarket foods for Christmas 2019
Be the first to comment
Do you want to comment on this article? You need to be signed in for this feature