My life in food: Martin Morales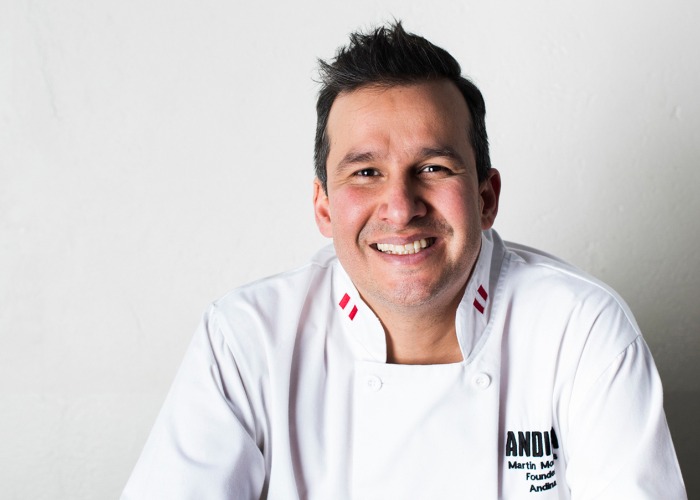 We spoke to the chef-owner of London's Ceviche and Andina Peruvian restaurants about pastry-filled childhood memories, his top cooking advice and curing homesickness through food.
Chef and cookbook author Martin Morales moved to the UK from Peru when he was 11. After a career in the music industry, he returned to his love of cooking Peruvian food and opened Ceviche in London's Soho in 2012. He's since opened five more restaurants around London. Morales tells us about the diversity of Peruvian dishes, cooking family recipes in the UK and his go-to supper.
Peru holds the Guinness World Record for the greatest number of national dishes
Peruvian food is a whole world of cuisines. We have an indigenous cuisine which dates back thousands of years and the food of migration has since blended with indigenous cuisine – Japanese, Chinese, African, Spanish and Italian. Now, it's Peruvian because of the unique techniques and ingredients used.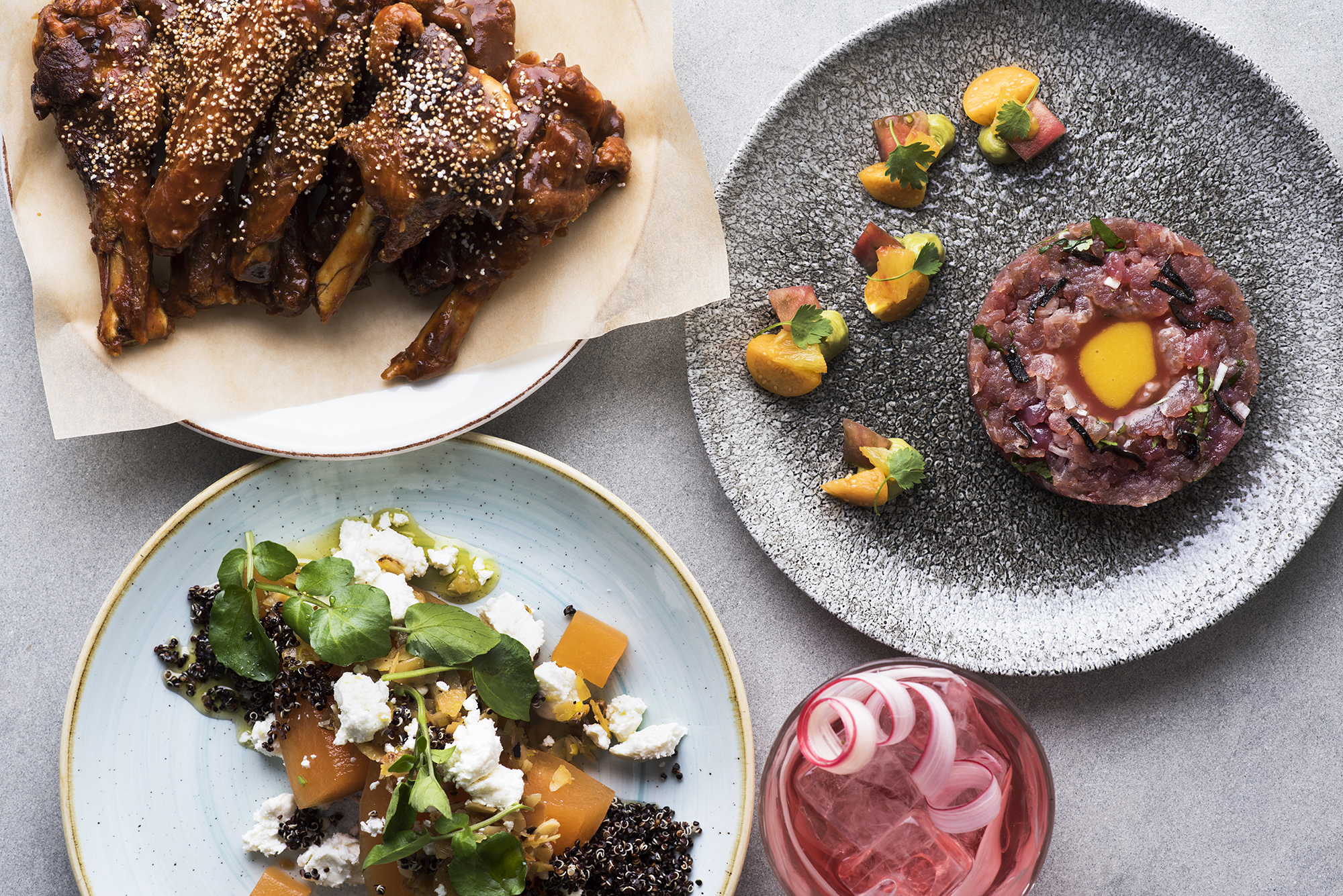 Courtesy of Andina
Peru has so many microclimates because we have such high mountains, the sea and jungle. All those different microclimates have a wealth of ingredients. Regions have their own dishes relative to the microclimate and to what people need in those areas, whether they're fishermen or farmers.
We have thousands of dishes
By the coast, you have dishes like ceviche made by fishermen, so they could cure fish they'd caught and eat it a couple of days later. In the mountains, where there are exquisite river prawns, you have a dish which is like prawn chowder.
If you go to the central Andes, you have dishes like puca picante which is made with beetroot, potatoes and pork. It's a dish which represents the history of different battles that took place there. In the Amazon, there's patarashca: fish and different chillis wrapped in a palm leaf and steamed.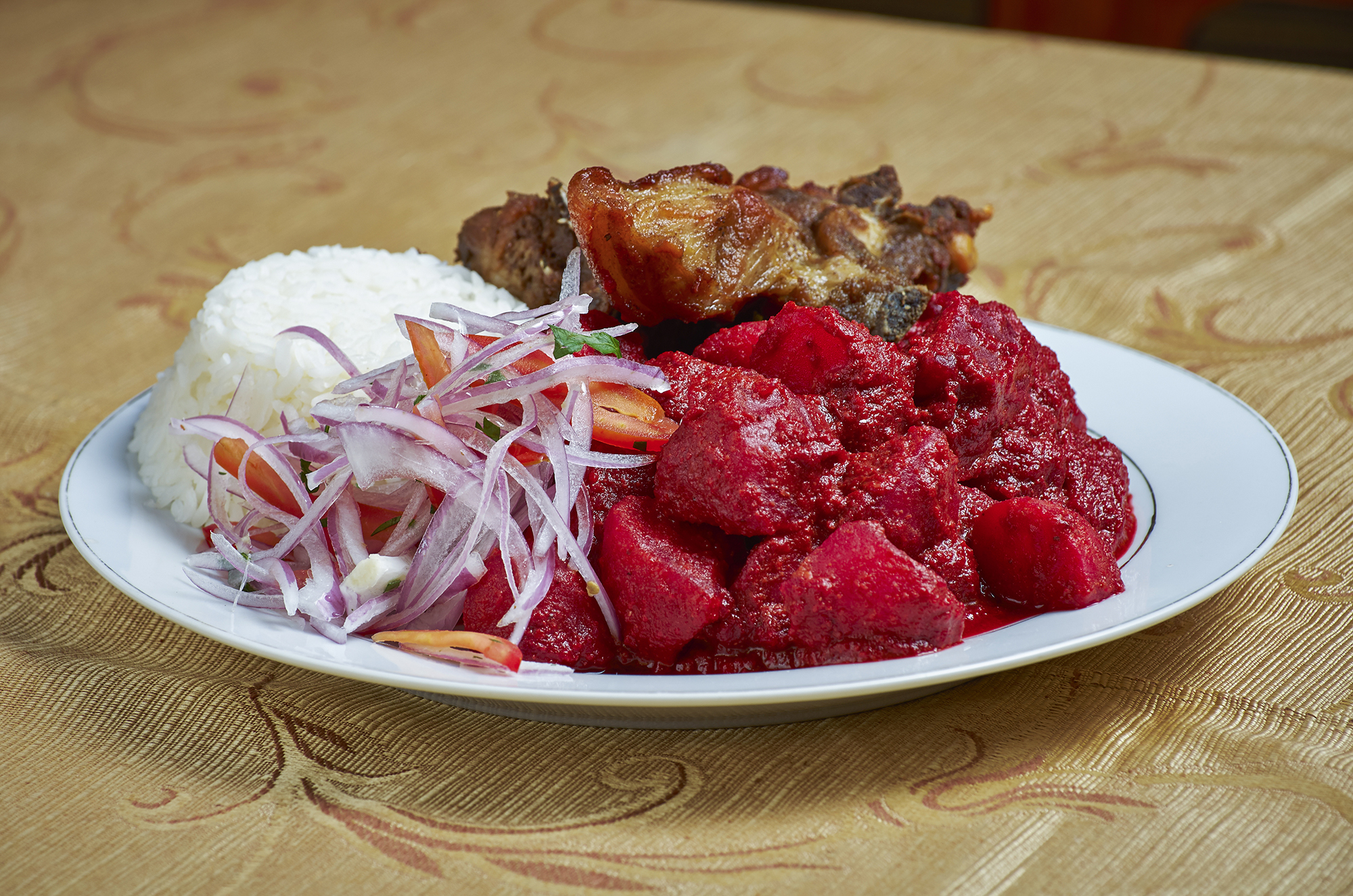 gustavo ramirez/Shutterstock
When I was four years-old, a trip to my grandmother's in the Andes blew me away
I lived in Lima and had never met my grandmother, who lived in the Andes, before I was four years-old. It takes about ten hours from Lima on the bus to get to a northern city in Peru. Then you catch another bus (really just tin shacks with exposed engines and wooden plank seats) for eight hours on a dirt track along precipice roads.
Before we got to my granny's village, we stopped at a picantería, a family-run restaurant serving these incredible Andean dishes. The smells, the flavours and the camaraderie of the women in the kitchen was really exciting. It was a beautiful memory that I'll never forget and has inspired a lot of my work.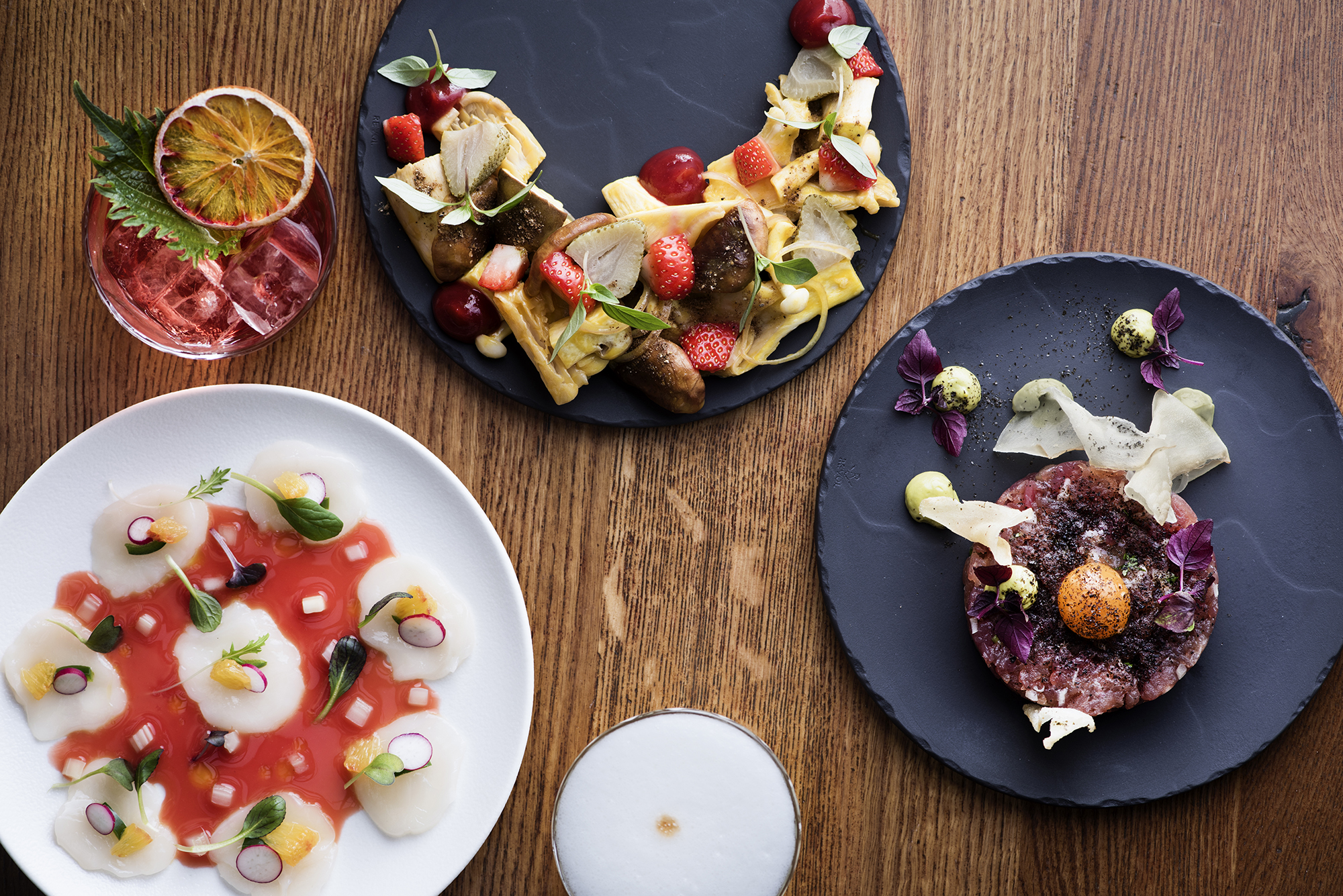 Courtesy of Andina
There were lots of different soup dishes
In the region, there's a green soup made from a pak choi-type vegetable called paico. It's a paico and potato soup, sometimes they put a white, creamy cheese in it. There are some pre-Inca recipes like chochoca which is made from corn and meat stock.
When we reached my grandmother's village, it was about 6am. We could smell pastries and breads emanating from these little bakeries. Every Andean town has five or six little bakeries. There are pastries called rosquitas. Imagine something that looks like a big, fat rope, spun round. It's crunchy and savoury, like cream cracker.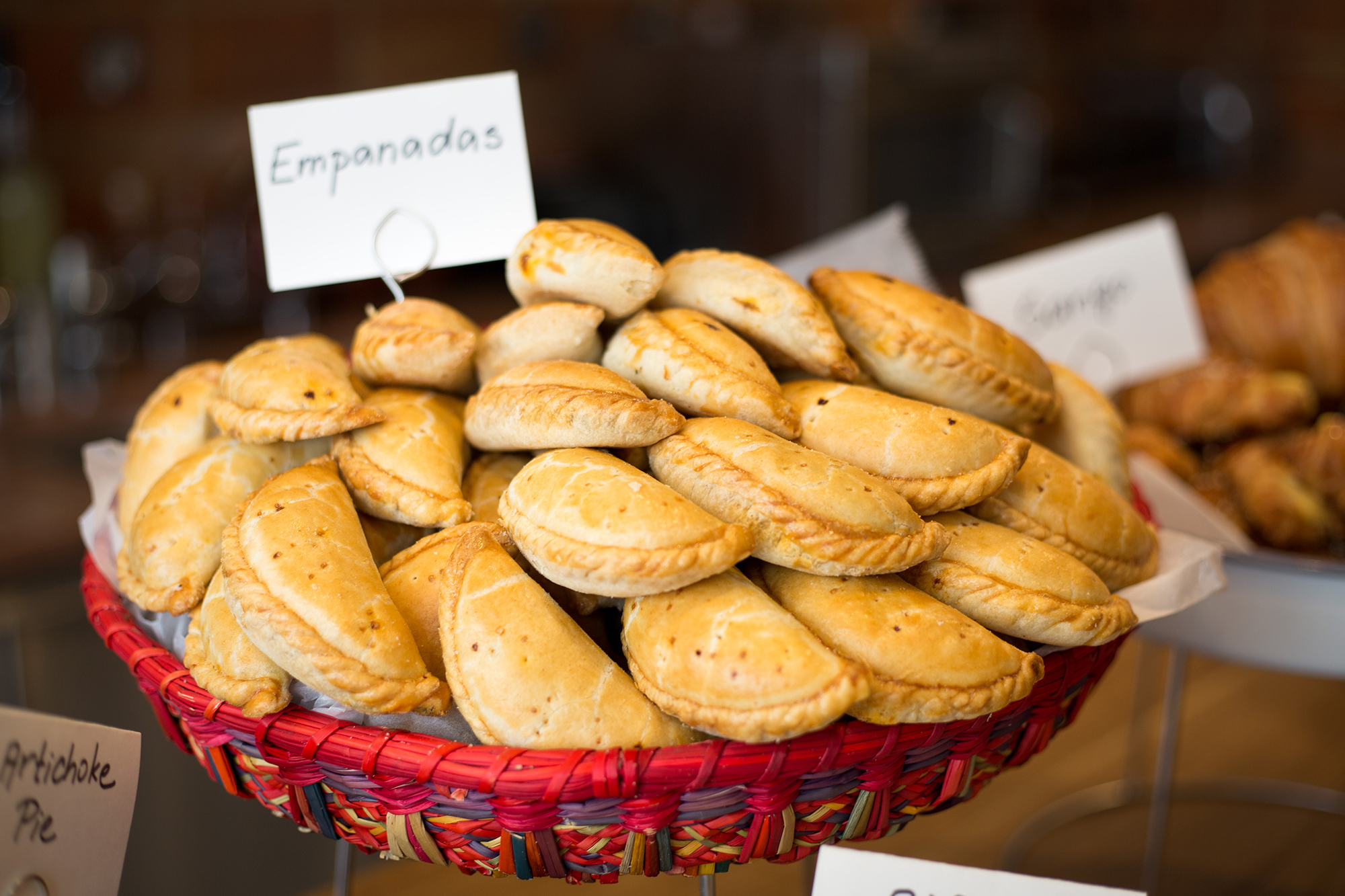 Jade Nina Sarkhel
When I came to the UK at 11 years-old, I missed my food
I was 11 when I came to this country. I not only missed my mother, my aunties, my grandmother, my friends, my surfing and my music, but also my food. I borrowed recipes from my great aunt and my grandmother, and started to cook for my dad and my sister. I would also cook for my friends.
I've always cooked to survive but also to connect with my heritage, and build a bit of my home in the UK. Through the food, I could have a bit of the love that I was missing from Peru. It reminded me of family.
When I first arrived in the UK, there was nothing available. You couldn't even find a ripe avocado. People didn't know what an avocado was! Pisco, Peruvian coffee and chocolate weren't available. The amarillo chilli isn't even widely available now. Lucuma is now sold in a lot of health food shops, but just in powdered form.

Jade Nina Sarkhel
As I grew up, food become more important
At university, I started a club night called 'Global Kitchen' where I would cook and DJ at the same time. I became interested in food from Brazil, from Cuba, from Nigeria, from India. I was into world music and world food.
My career after university progressed more into events and music – producing and record companies. At the weekends, I would DJ all over the world playing Latin, Brazilian and African music. But I lost my love of working in the music industry and wanted to do something with my hands.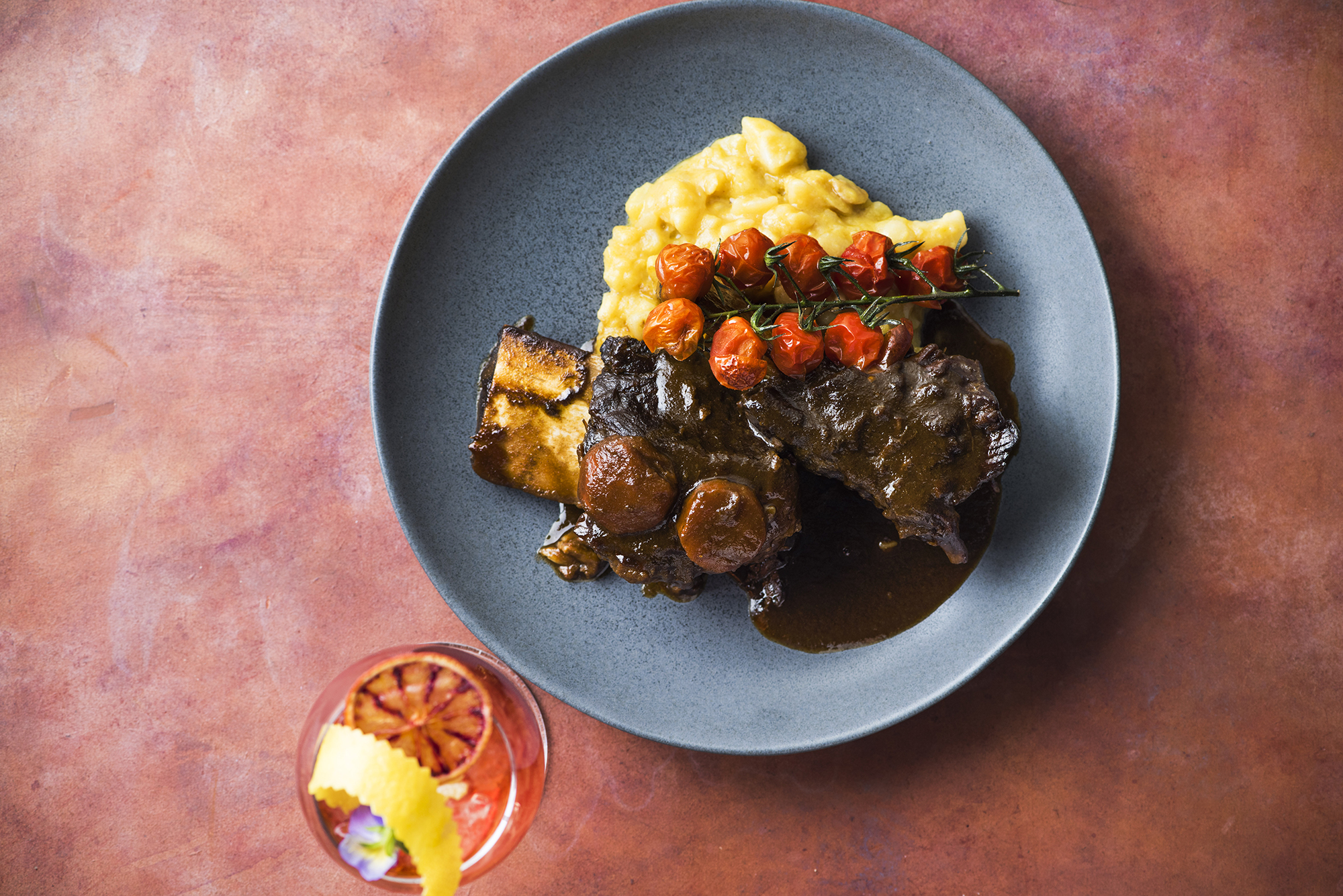 Courtesy of Andina
In 2010, I started doing Peruvian supper clubs at my house, then pop-ups. It was really well received which gave me the confidence to find investment to launch my first restaurant, Ceviche Soho.
I feel my job is to open the Pandora's Box of Peruvian food and ingredients with my team, sometimes preserving traditions, sometimes serving fusion inspired by tradition.
Five final questions
Favourite snack: Cancha which is crunchy Peruvian corn. It's roasted with a bit of salt.
Essential kitchen kit: It's always got to be a knife
Most well-thumbed cookbook: It's probably Moro: The Cookbook. It's inspiring and the photography and design is beautiful. There are some gorgeous recipes like duck in quince.
Go-to midweek meal: The easiest, neatest thing that reminds me of home or I have when I'm ill, is a quick chicken broth soup, just like my great aunt used to make. Just chicken carcass, onions, carrots, celery, and a bit of salt and pepper. If you want to go funky, add coriander and a squeeze of lime.
Pearl of wisdom cooking advice: Let your taste buds do the work and enjoy the experience.
Andina Panaderia and Andina Picantería, a Peruvian bakery and restaurant, are now open in Notting Hill, west London.
Be the first to comment
Do you want to comment on this article? You need to be signed in for this feature