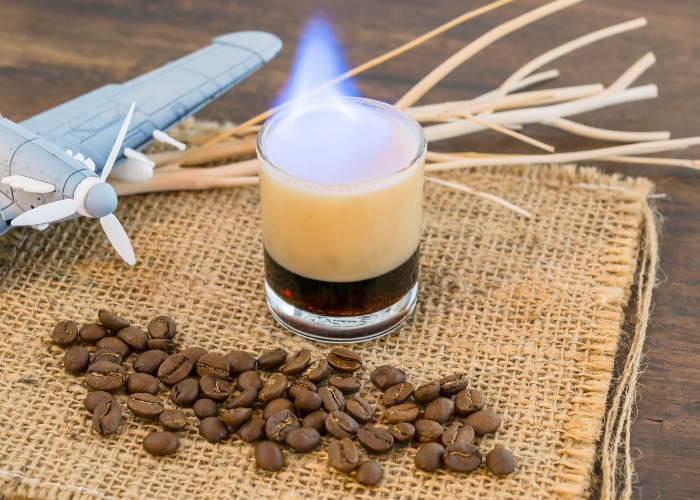 Refresh your cocktail repertoire this winter.
Need a new winter warmer? Rescue one of these classics from history's cocktail cabinet.
1. Whisky mac
When it's freezing cold outside this easy-sipping blend of whisky and ginger wine is sure to warm your cockles in double-quick time. If you've got the makings it takes seconds to prepare – but don't waste your best single malt Scotch whisky. The drink works far better with less peaty blended varieties, which nicely blur the edges of the ginger flavour.
Whatever whisky you use, it's perfect as an antidote for winter sniffles. Making it in a mug and adding lemon, while ditching the ice and topping up with boiling water, creates a super-comforting alternative to the traditional hot toddy.
What you need
– 30ml Scotch whisky
– ice
– 30ml ginger wine
How to make it
Fill a whisky tumbler or wine glass with ice. Then add the whisky and ginger wine without stirring. This no-nonsense drink doesn't need a garnish – the strong flavours speak for themselves. Feel free to experiment with the ratio of whisky to wine, depending on how much you like ginger.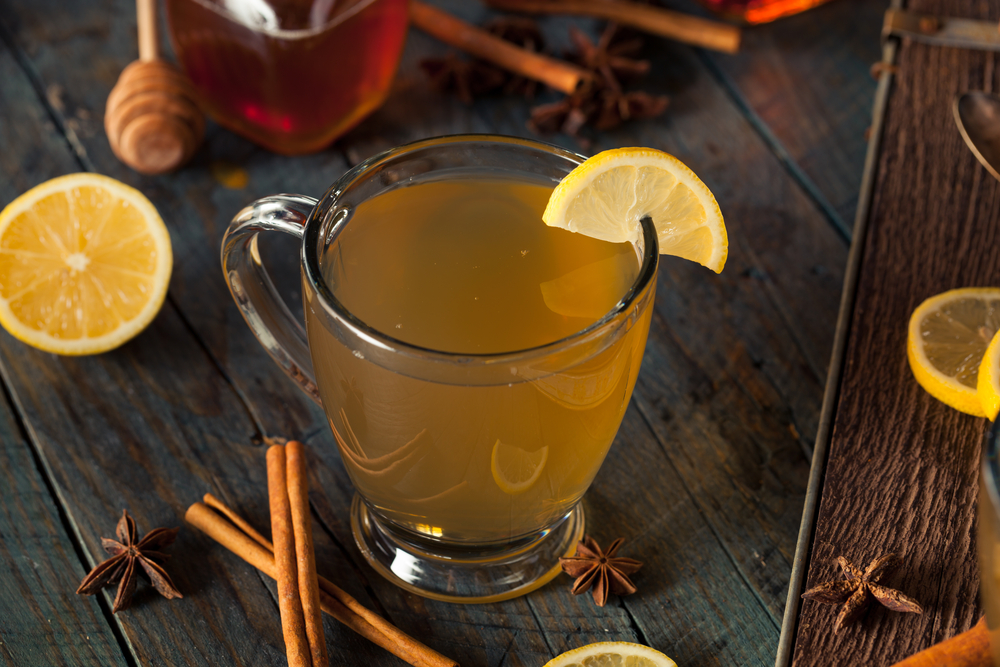 Brent Hofacker/Shutterstock
2. Snowball
Velvety and festive, nothing announces that the party season's here like this fizzy advocaat-based crowd-pleaser that, along with cheese on cocktail sticks, made 70s cocktail parties swing.
The fact that they're relatively low in alcohol makes snowballs great for gatherings, especially as a welcome drink when people come out of the cold. If you fancy adding a premium festive touch, swap out the lemonade for prosecco, or champagne if you really want to splash out.
What you need

– 50ml advocaat
– a squeeze of lime juice
– lemonade to top up
– a maraschino cherry
How to make it
First add the advocaat to a highball glass or a drinking jar. Then top up with lemonade and add the lime juice. A cinnamon stick adds a warming winter-time feel, or go full-on 70s and pop in a maraschino cherry for good measure.
3. Sidecar
Grab a taste of the roaring twenties with a sophisticated sour cocktail that'll get winter soirées speeding off the starting grid in no time. The idea is to conjure a complex blend of flavours, and while in most cocktails adding more alcohol isn't a problem, here too much can upset the balance.

If you do prefer a slightly sweeter drink try using bourbon instead of cognac, which rounds off the sourness. And by all means crack open your very best XO cognac if you fancy – the better the cognac the deeper and richer the taste.
What you need
– 50ml cognac (or bourbon if you prefer)
– 25ml Cointreau
– 25ml lemon juice
– 1 tsp sugar syrup
Put all ingredients into a cocktail shaker along with a handful of ice and give a good shake. Then simply strain into a coupette glass and garnish with an orange twist.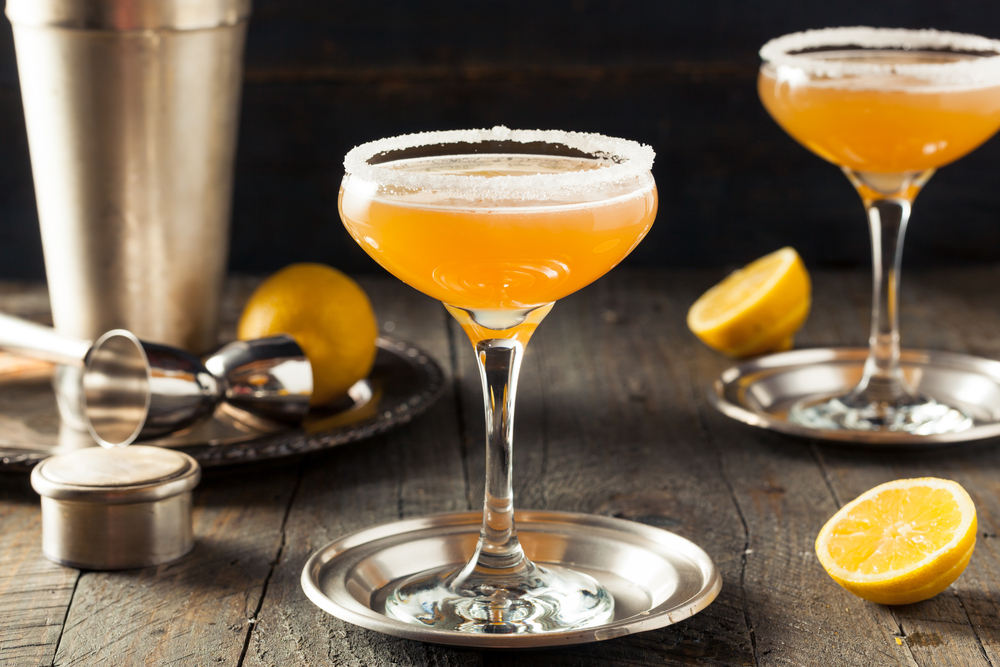 Brent Hofacker/Shutterstock
4. Irish coffee
The espresso martini's neglected older sister is a seriously indulgent winter drink that was part of every restaurant's repertoire way before latte culture hit the UK.
Getting the trick with the spoon and the cream right can be a bit of a faff. But it's worth it for a retro after-dinner drink that soothes and stimulates at the same time.
What you need
– a cup of hot coffee (ideally filter)
– two teaspoons of brown sugar
– 25ml of Irish whiskey
– some double cream
How to make it
To start with pour the coffee into a latte-style glass with a handle. Add the sugar and stir until it's dissolved. Then add the whiskey and stir that in too.
To finish, pour the cream very slowly over the back of a cold teaspoon into the coffee until you reach the top of the glass. This should give the drink a lovely creamy head.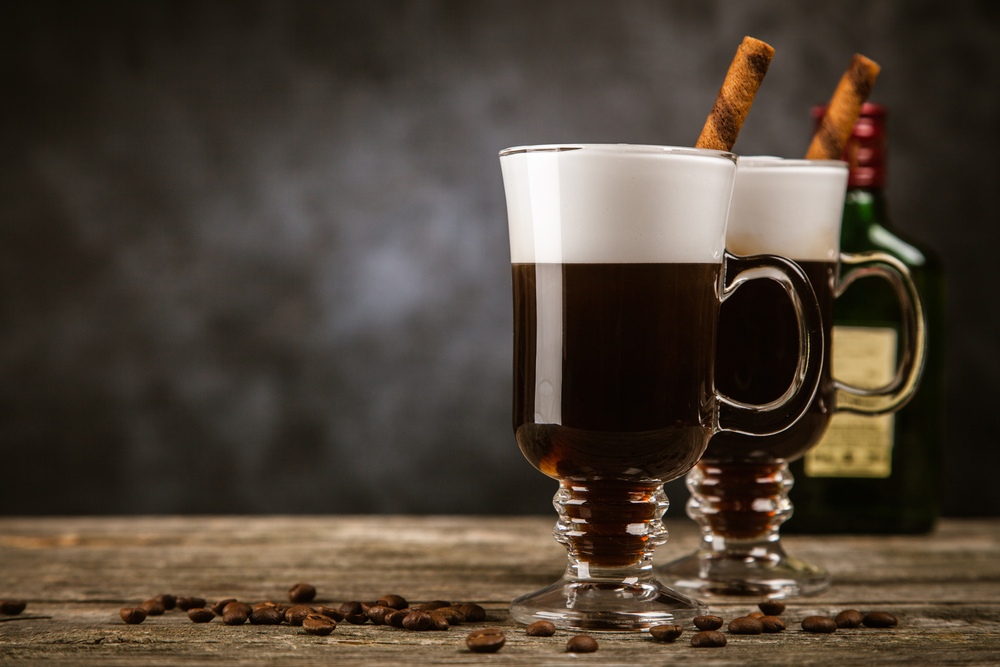 George Dolgikh/Shutterstock
5. B-52
Invented in the seventies and perfected in the nineties, this is a sweet, hedonistic treat for people who remember the Spice Girls and pre-club bars. Try serving as an attention-grabbing dessert drink and remember that less is more when it comes to the measures, or it could be game over early for guests.
Even if you downed them on the dance-floor back in the day, don't feel you need to now. Sipping helps you appreciate the layers that can take a bit of practice to achieve. Feel free to drink any mistakes you make along the way.
What you need
– one shot of Kahlua
– one shot of Baileys
– one shot of Grand Marnier
How to make it
Pour the Kahlua into a shot glass. Then, off the back of a cold spoon, slowly add the Baileys, then do the same with the Grand Marnier to get the layered effect.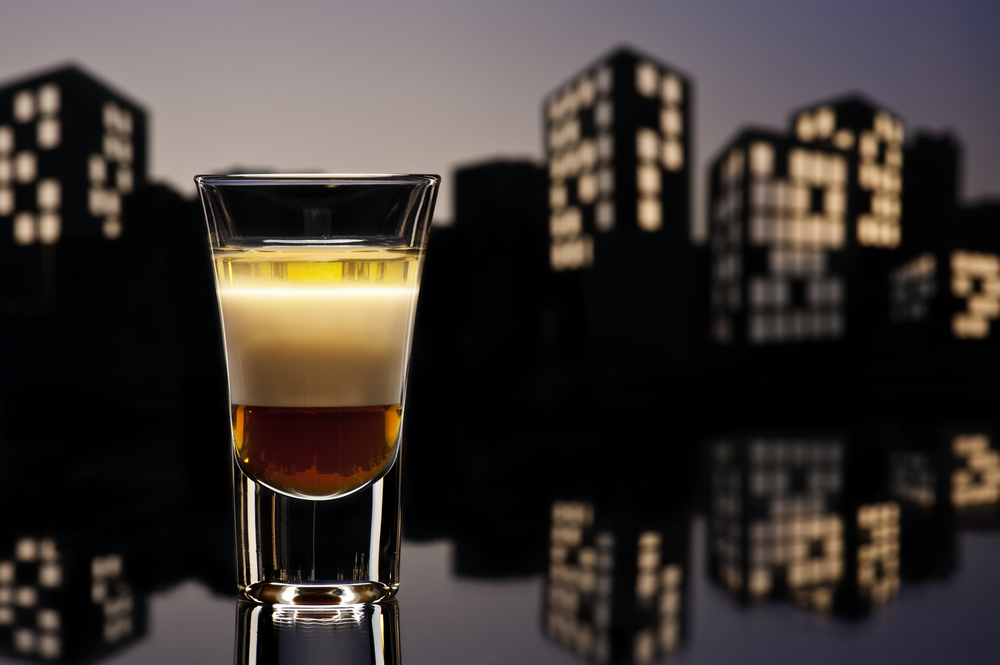 3523studio/Shutterstock
Be the first to comment
Do you want to comment on this article? You need to be signed in for this feature