Could you live a zero food waste lifestyle?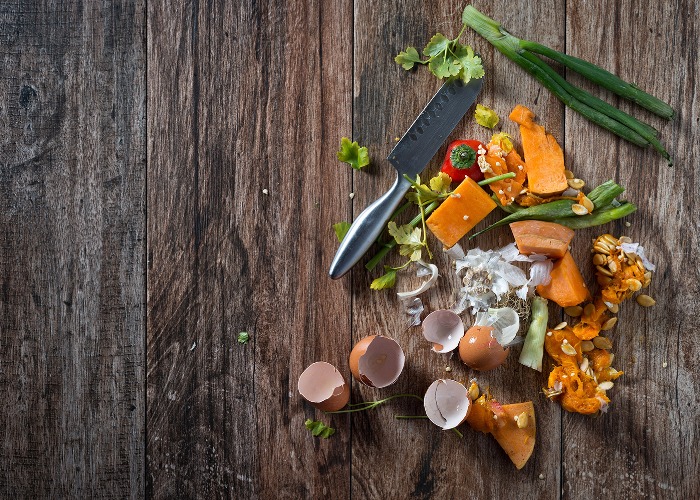 Take inspiration from a new wave of restaurants who are pushing the waste-not-want-not philosophy to a whole new level.
Bottles to the bottle bank. Tick. Newspaper in the recycling bin. Tick. If you think you've got your recycling regime down to a fine art, your kitchen bin might tell a different story.
As a nation, we produce around 100 million tonnes of household waste a year. According to WRAP, the Waste and Resources Action Programme, in 2015 we chucked a whopping £13 billion worth of edible food. That's not to mention the waste generated from packaging.
The good news is that a handful of pioneering UK restaurants and bars are now following a 'zero waste' policy. The restaurant industry currently wastes around 600,000 tonnes of food a year but these innovators are aiming to reduce their own contribution and inspire others to do the same.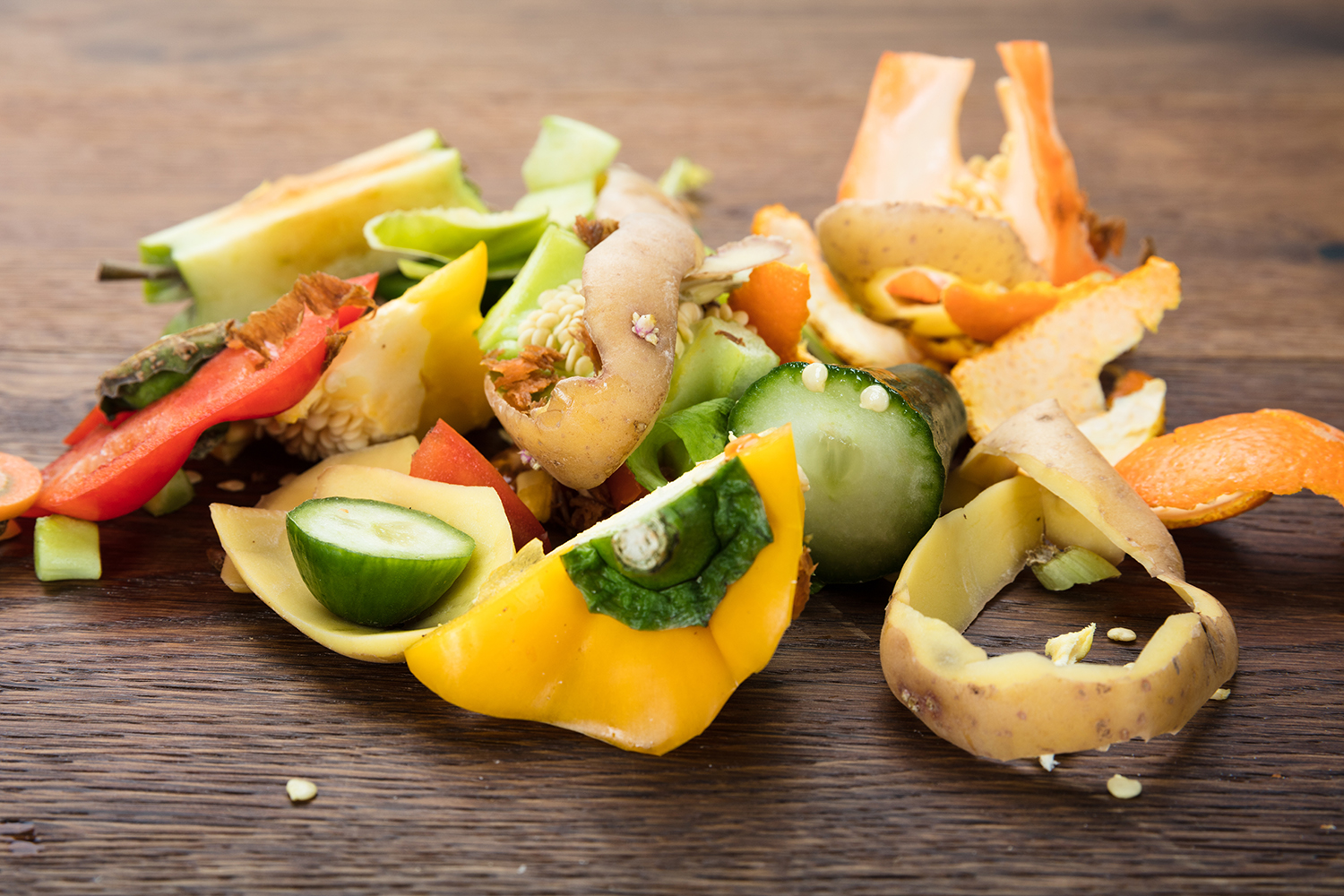 Andrey_Popov/Shutterstock
"More people should adopt the 'root to fruit' and 'nose to tail' method of cooking," says Jennifer Best, co-owner of tapas bar Poco in Bristol, a Sustainable Restaurant Award winner.
"Too often completely delicious and edible parts of animals and vegetables are cast aside. We need to challenge conventions and use those pigs' ears and beetroot leaves in our recipes."
If you want to embrace the principles of zero waste pioneers at home, try the tips below. You might never put your rubbish out in the same way again.
Use up leftovers
"If there is over-supply in one area of the menu, those elements are used in other dishes," says Alice Gilsenan, co-founder of zero waste, organic and vegetarian restaurant Tiny Leaf in London. It's an easy concept to incorporate into your own kitchen.
How to at home: Have a dedicated 'leftovers night' to use up half-eaten ingredients or download the Olio app which allows you to distribute surplus food to neighbours or local shops.
Get composting
Far from having a compost heap hidden away at the bottom of the garden, Silo Brighton – a zero-waste restaurant, bakery, brewery and coffee house – has a composter located inside the restaurant. The aerobic digester churns its way through 60kg of compost in just 24 hours – even the neighbours bring in their scraps.
How to at home: Most councils provide brown recycling bins for scraps but it's easy to create your own compost. For the perfect blend, get a 50/50 balance of carbon (browns) i.e. shredded cardboard and paper, and nitrogen (greens) such as veg and fruit peelings.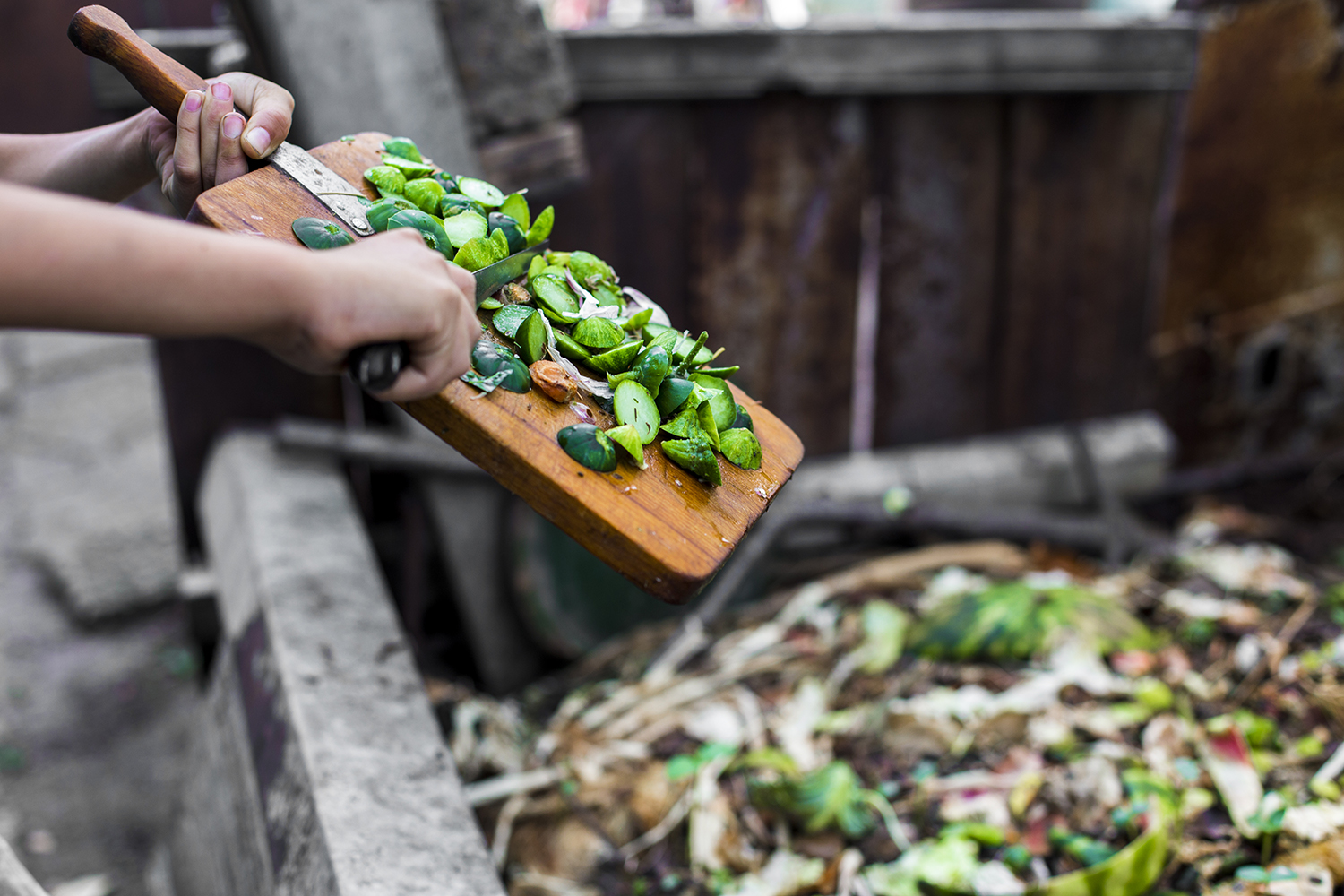 imray/Shutterstock
Do more recycling
Most of us filter our rubbish into recycling bins, but few of us go beyond recycling common waste products such as plastics, cardboard and glass.
How to at home: If you want to go zero, visit recyclenow.com to find local organisations that recycle more unusual materials.
Make more things yourself
Cook more from scratch and you'll use less processed food, know exactly what goes into your meals and save money.
How to at home: Plan your meals at the beginning of the week, incorporate leftovers and freeze portions. Websites such as myfridgefood.com allow you to add ingredients you have in your fridge and match with recipes.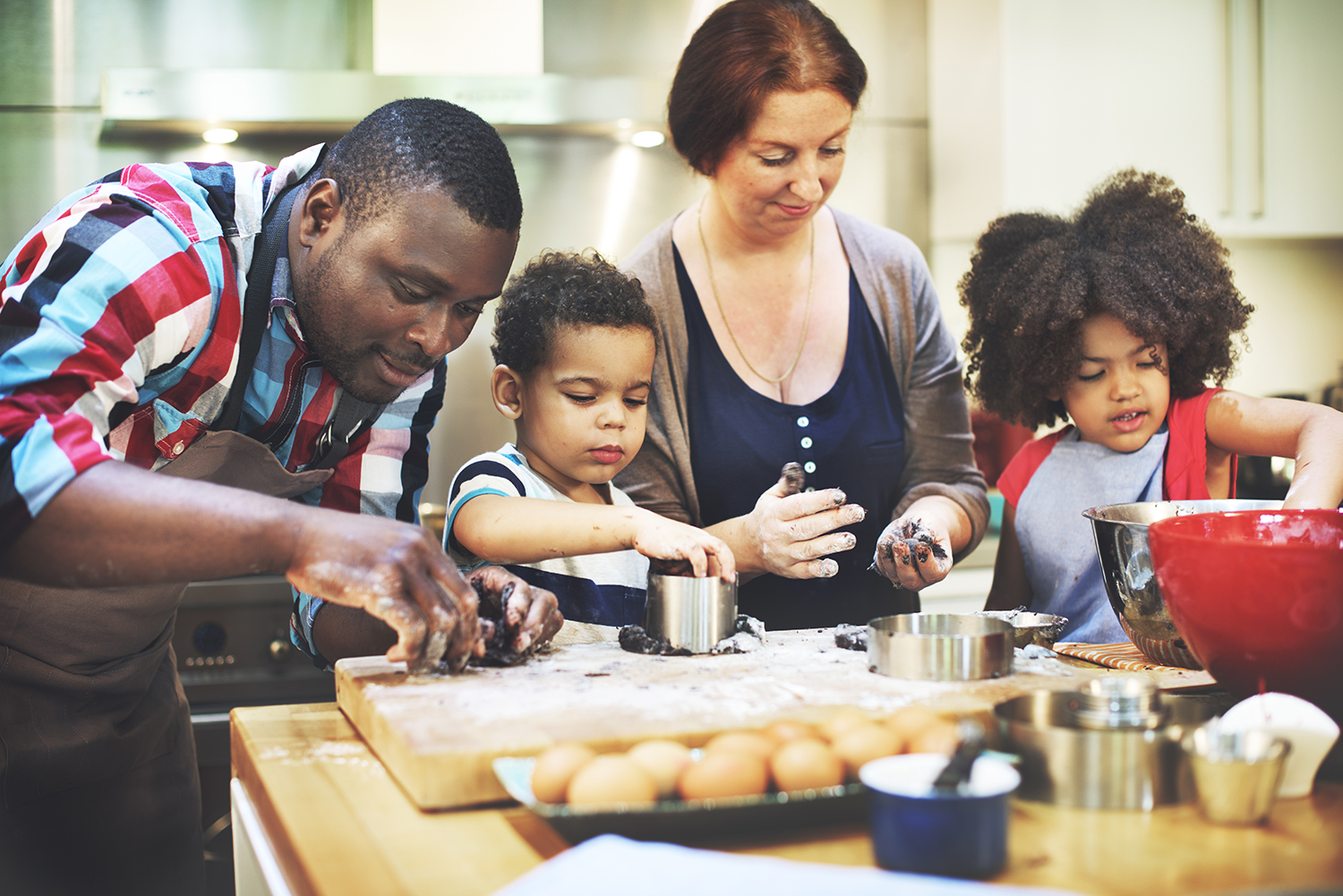 Rawpixel.com/Shutterstock
Use local ingredients
Poco chef Tom Hunt ensures all produce brought into the restaurant is 90% British and seasonal, with up to 75% sourced within 50 miles.
How to at home: While it can be hard to source everything locally, there's a raft of websites that deliver food from local producers straight to your door. Examples include bigbarn.co.uk, farmdrop.com and northernharvest.co.uk.
Plan ahead
Recycling and using up what you create is one thing, but for a truly zero waste approach you need to look at the whole supply chain. At Silo, all products are delivered in reusable crates, food grade jerry cans and pails so there's less waste. Even the plates are made from plastic bags.
How to at home: Avoid products that have lots of unnecessary packaging and buy from suppliers that use resources effectively. Wonkyvegboxes.co.uk sell misshapen fruit and veg that would otherwise be destined for landfill. When you order at a restaurant, tell them you don't want a straw, a disposable cup or plastic cutlery.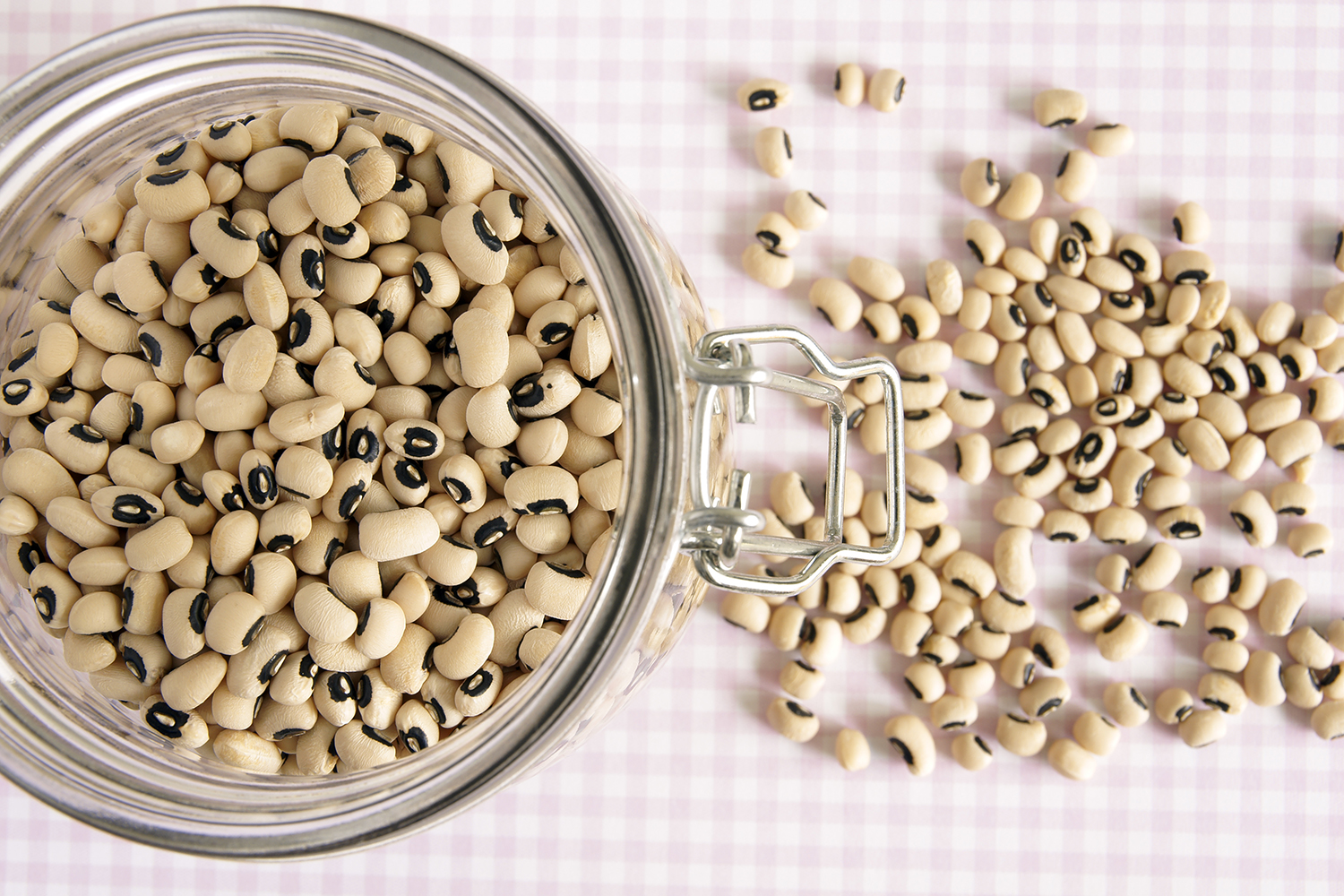 D. Pimborough/Shutterstock
5 clever ways to use up your leftovers
1. Make the most of your vegetable peelings. We've compiled our top tips for root to shoot eating to help you get started.
2. Save leftover biscuits to make great cheesecake bases.
3. Cook the knobbly bits of vegetables like broccoli and cauliflower as well as the florets – they all taste the same. Or freeze them for soups and stocks.
4. Follow a classic Italian technique and keep stale breadcrumbs to toast and scatter over pasta dishes.
5. Use old cake in trifles, 'cake and butter' pudding, or make cake pops by simply crumbling the cake, mixing with cream cheese and coating in melted chocolate.
You might also like:
9 vegetable leftovers you should never throw away
25 ways to make your food go further
Be the first to comment
Do you want to comment on this article? You need to be signed in for this feature