Top five superfoods for 2011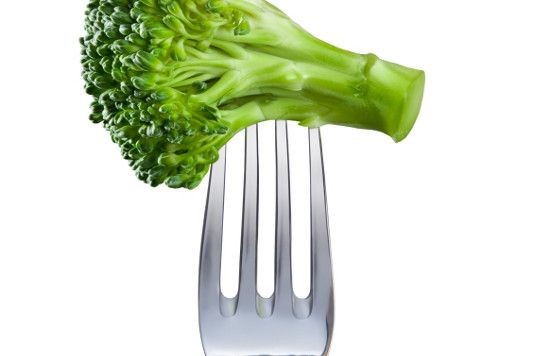 From late night parties to calorific feasts, Christmas is a time of over-indulgence and stress. So why not kick off the New Year with a healthy start and detox after festive season mayhem?
From late night parties to calorific feasts, Christmas is a time of over-indulgence and stress. So why not kick off the New Year with a healthy start and detox after festive season mayhem?
Superfoods are loaded with various key nutrients that can help you get on track for a healthy start to the New Year. Here are five top superfoods to incorporate into your diet.
1) Pomegranate
With its high levels of antioxidants and its distinctive red juicy seeds, pomegranate is at the forefront of the superfood movement. Its name is derived from Latin, which translates into "seedy apple". These tasty seeds, also known as arils, are the edible parts of the fruit.
There are many health benefits associated with pomegranate consumption. Along with being rich in vitamins, such as vitamin C, K, B5 and folate, scientific research has shown that the polyphenols in pomegranate juice may reduce blood pressure and cholesterol.
With its superfood status, pomegranate juice has recently made its stamp on supermarket shelves and the fruit is beginning to make its way into recipes and dinner tables across the globe.
An easy way to get your pomegranate fix is to garnish desserts with the seeds, as you would with more mainstream fruits such as raspberries or blueberries. A tasty example would be a yoghurt-based shrikhand, a delectably creamy Gujarati dessert that is garnished with pomegranate seeds and chopped pistachio nuts.
2) Yoghurt
The human body needs a healthy balance of "good" bacteria in its digestive tract for key bodily functions, such as digestion and immune function. Probiotics are living organisms found in certain yoghurts that adjust this natural balance (also known as microflora) in the intestines.
Being a dairy food, yoghurt also contains important nutrients, such as calcium, vitamin B-2, B-12, magnesium and potassium.
There are many health benefits associated with yoghurt with active cultures, including reduction of thrush occurrences, helping gastrointestinal conditions (constipation, diarrhoea and Inflammatory Bowel Disease) and even weight loss through keeping you feeling fuller.
A serving a day might also keep the doctor away during flu season. According to a study at the University of Vienna, women eating a serving of yoghurt each day developed stronger and more active T cells, which battle illness and infection.
And remember, yoghurt doesn't have to be limited to your breakfast muesli. Try adding a heaping dollop to your next rich and flavourful curry or blend it up with some fruit and honey for a deliciously simple smoothie.
3) Oily fish
Salmon, trout, mackerel, sardines, anchovies and fresh tuna are good sources of protein and omega-3 fatty acids.
Research shows that omega-3 fatty acids reduce inflammation and may help lower the risk of heart disease, cancer, and arthritis. Highly concentrated in the brain, omega-3 fatty acids appear to be important for cognitive performance, such as brain memory.
Beauty buffs will be happy to know that the unique combination of protein, omega-3 fats and antioxidants in oily fish are also good for healthy skin and hair.
Oily fish are also a source of zinc, selenium, vitamins A and D and some B vitamins, making them a superfood to get hooked on.
4) Dark green vegetables
After a childhood of being forced to eat my greens, it seems Mum does know best. Kale, chard, spinach, bok choi, broccoli, asparagus and green beans are just a few of the top dark green vegetables that are jam-packed with vitamins A and C, calcium, iron and phytonutrients.
These veggies keep your heart healthy and waistline slim through being filling, high in fibre and low in calories.
And dark green veggies don't need to be bland and boring. Try giving your greens an exciting Asian kick, like in Jamie Oliver's mouth-watering rib-eye stir-fry, Dan Dan noodles and chilled hibiscus tea.
Does your fridge vegetable box need a good clear out? Combine green vegetable bits and bobs in celebrity chef Paul Merrot's divine Barley and Bits Salad with Honey'd Goat's Cheese Toast.
5) Pulses
Chickpeas, beans, peas and lentils are a great source of vegetable protein and make a cheap and nutritious meal when added to stews, salads, curries and chillies.
For example, a tasty homemade pea and ham soup is a perfect way to warm your belly on a cold winter's day.
As well as vegetable protein, pulses are also a great source of fibre, complex carbohydrates, iron, magnesium, potassium and zinc. Clinical research has shown that regular intake of pulses can contribute to a marked reduction in serum cholesterol and other blood lipids, which are major risk factors for cardiovascular disease.
Research also shows that regular pulse consumption may assist with weight loss by controlling appetite through increasing feelings of fullness.
Written by Francoise Snobel
Also worth your attention:
Recipe - South Coast Dover Sole
Recipes with pomegranate
Be the first to comment
Do you want to comment on this article? You need to be signed in for this feature