Surprising uses for eight everyday ingredients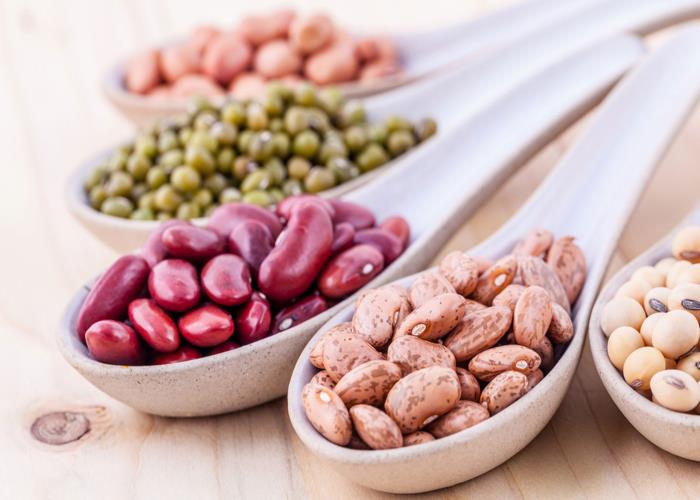 Are you making the most of your storecupboard? Find out how ordinary cans and condiments can transform your cooking.
It's a golden moment when you discover you can use a bog standard ingredient to make something unexpected or to add a new dimension to a recipe.
Let's take a look at eight storecupboard favourites that do much more than they were first intended to:
1. Baked beans
Protein rich and full of fibre, baked beans are great for adding bulk to shepherd's pie and can replace kidney beans in chilli con carne for fussy tots. You can even mash them up and use them instead of tomato paste on a pizza base.
Tesco has brought out baked bean flavoured cheese this summer as part of its Goodness range aimed at children. People have been known to love baked beans so much they'll take a bath in them - but that's just plain weird.
2. Ketchup
Some people look down their noses at ketchup and the people that deign to ask for it in a restaurant, however it must be one of the most versatile sauces around.
It is often a cook's secret ingredient for livening up spag bol, or the basis of a sticky marinade for barbecue spare ribs. Mix it with mayo, a squirt of lemon juice and a pinch of smoked paprika for a delicious dip for seafood.
For the real enthusiast, there's even a recipe for Tomato Ketchup cake - an unusual spin on the red velvet.
3. Ready-made custard
Of course, you can cook your own from scratch, but have you tried using the ready-made stuff for making your own ice cream? Trust me, your friends will be ultra impressed and there's very little effort.
Simply add a pot to your ice cream maker and mix in your favourite flavours. Try chopped fresh berries, or a handful of toasted hazelnuts with a couple of dollops of Nutella.
You could also pour some into lolly moulds and freeze for kid-friendly creamy treats on a hot day. I think the pots of fresh vanilla custard give the best results but the non-chilled variety also work well.
4. Stock cubes
The staple of soups, sauces and gravy, and also fabulous for cooking rice and couscous in, but how about using stock cubes as a seasoning?
Marco Pierre White is flogging Knorr, but apparently he confessed to using them in his cooking long before this. He mashes up a stock cube with olive oil to make a paste to rub onto meat before cooking. He says it's much more effective than salt.
You can also crumble stock cubes over potatoes before roasting for added flavour.
5. Nutella
The Italian hazelnut spread does so much more than cheer up a piece of toast of a morning. World Nutella Day back in February saw bloggers around the globe putting the spread to good use and they came up with some great ideas from milkshake to simple cake frosting, biscotti, cocktails, tiramisu and even enchiladas with a Nutella take on Mexican mole sauce.
Beware though, too much of a good thing has consequences. Justin Bieber's girlfriend Selena Gomez made herself ill by eating it 'with everything'.
6. Tea
Cooking with tea is gaining popularity in the culinary world - whether you soak, smoke or infuse your ingredients, there are so many varieties out there to get creative with. Try Eric Lanlard's Chai Tea Cupcakes and Paul A Young's Tea Bread.
Salmon smoked with Lapsong Souchong tea is also popping up on sophisticated menus and, of course, in the Heston range at Waitrose.
7. Corn Flakes
If you don't have breadcrumbs to hand then get the cereal box out! Use them crushed up to coat home-made fish fingers and chicken dippers. Corn Flakes are also a fantastic crunchy topping for pasta bakes and casseroles when mixed with a bit of oil and cheese.
My mum makes a summery alternative to the crumble by layering up sweetened stewed apple, whipped cream topped with cornflakes mixed with melted butter, golden syrup and dark soft brown sugar and allows it to firm up in the fridge.
8. Marmite
Add a dollop to beef up beefy dishes but also use it in vegetarian cooking to boost B vitamins and to give a deeper flavour to sauces. Like the simple joy of pesto pasta, Nigella Lawson pairs marmite with spaghetti for a comforting supper perfect for those nights when you just can't be bothered.
What are your storecupboard heroes? Do you have any unusual uses for mundane ingredients?
Also worth your attention
The £2 ingredient every kitchen should have
Be the first to comment
Do you want to comment on this article? You need to be signed in for this feature