How to eat like a Scandinavian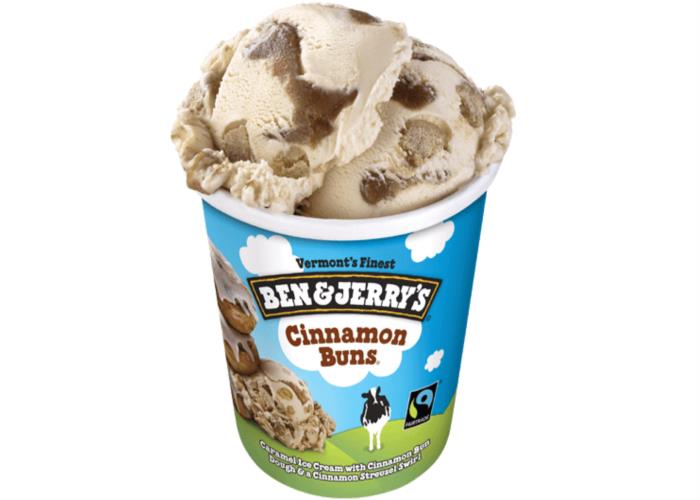 Scandinavian and Nordic food is growing in popularity. We investigate the best places to enjoy it.
Scandinavian and Nordic food is increasingly popular at the moment, so short of jumping into your car and driving to the nearest IKEA, with Abba on the stereo, how can you eat like a Scandinavian in the UK?
Scandinavia encompasses the kingdoms of Denmark, Norway & Sweden, although with common English usage it is also taken to include Finland, Iceland and the Faroe Islands.
Scandi basics
Scandinavian food is to be savoured and enjoyed. It is simple, natural, seasonal, healthy and tasty - focusing on the quality of the ingredients. It is food to sit down with, to enjoy and savour with friends.
Ingredients are commonly cured, smoked, spiced or pickled. Spices are warming - cinnamon, cardamom, ginger. Berries – both wild and cultivated - are popular. Cured or pickled fish, salmon or herring is flavoured with dill. Rye flour is widely used, in cakes as well as in bread.
The Scandi pantry
As well as the spices and ingredients listed above, cookbook author Signe Johansen's pantry will always contain crisp-breads from Peter's Yard and there will always be ABBA brand anchovies in her fridge.
Tillman's of Sweden has a large range of organic cordials and jams - typically Scandi products are the lingonberry cordial and cloudberry jam.
Scandi cheeses include Jarlsberg, which is made in Norway to a secret recipe. The more adventurous should try Brunost, a sweet almost fudge like cheese, which elicits a Marmite like response of either love or hatred.
Shop Scandinavian
Most Scandi ingredients can be found in larger supermarkets, but there are several shops selling those hard to find items.
Bronte Aurell's Scandinavian Kitchen has the largest selection of Scandinavian sweets in the UK, as well as 600 other Scandi products.
We may joke about IKEA's Swedish Meatballs, but actually the Scandi treats for sale in the food hall are really quite good. Stock up on smoked reindeer meat, Scandi cheeses, crisp-breads, sweets and lingonberry jam.
For seasonal treats, the Finnish Church in London's Docklands holds an annual Christmas Fair.
Newly opened in Barnes, West London, is Totally Swedish, stocking food, homewares, gifts, books and magazines.
Eat out
For a quick lunch, pop to either the Scandi Kitchen or the Nordic Bakery in central London.
The Scandi Kitchen was established in 2007, as a place for Scandies to meet, eat and feel at home. Here, the popular lunch dishes are open sandwiches with cured salmon with dill and mustard sauce, rare roast beef with remoulade and of course, Swedish Meatball sandwiches. Great food, for under £5.
The Nordic Bakery, founded by Finnish Miisa Mink also serves great open sandwiches, but the main focus is on the delicious cakes and buns. Most popular is the cinnamon bun, sticky with an enticing spicy aroma.
Also in London, Icelandic restaurant Texture provides excellent haute Scandinavian cuisine with prices to match, perfect for special occasions.
The pinnacle of Scandinavian dining is Copenhagen's Noma. Crowned top of the S. Pellegrino World's 50 Best Restaurants list, the food is modern, innovative, with fantastic (and often foraged) ingredients. Think Heston's alchemy with a Scandi twist. At £165 for their 12 course menu it probably is a once in a lifetime experience.
Home cooking
Recently, more and more Scandi and Nordic themed cookbooks have been appearing in bookshops, making it easy to eat like a Scandi at home.
For great everyday Scandinavian food, cook from Signe's Scandilicious which focuses on great modern home cooked food and baking.
The Scandinavian Cookbook by Danish chef Trina Hahnemann, is packed with seasonal recipes and beautiful scenic photography, which will appeal to both food lovers and armchair travellers.
Bakers and sweet treat lovers will enjoy Miisa's Nordic Bakery Cookbook - as well as featuring the bakery's signature cinnamon buns, there are all manner of Scandi inspired bakes, breads and sweet treats.
For the finishing touches to your Scandinavian meal, simply decorate your table with crockery and napkins from Finnish designer Marimekko and light some candles, before enjoying your meal with friends.
Also worth your attention:
Giles Coren meets René Redzepi
Miisa Mink's Blueberry tart with rye
Darrin Hosegrove grilled herring
Be the first to comment
Do you want to comment on this article? You need to be signed in for this feature