Vincent Price's ghoulish Goulash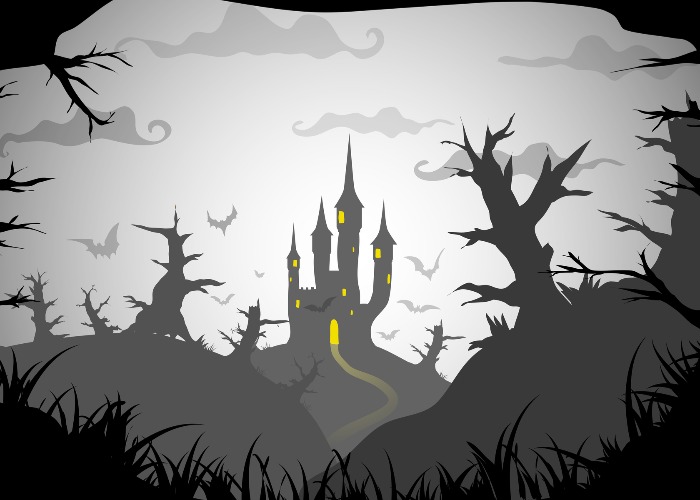 Actor Vincent Price wasn't only a horror legend, he was also a dab hand in the kitchen
You may remember Vincent Price as the horror actor extraordinaire in classics such as Witchfinder General and The Abominable Dr Phibes. Or your abiding memory of him may be the maniacal laugh at the end of Michael Jackson's "Thriller". But Vincent not only was a great thespian with a mellifluous voice, he was also a superb cook.
Price in the pantry
In 1971 a glorious cookbook was published to accompany a British television series entitled "Cooking Price-Wise" which was presented by Vincent Price. Six episodes took viewers on a tour of the world, featuring recipes from such far-flung places as Hawaii, Austria, Morocco and California. All of these were rustled up by Vincent in a rickety studio kitchen in covetable 1970s white saucepans with an orange and yellow floral motif on the sides. Searches for some of these on ebay have not yet borne fruit.
Bean-shoots in Bolton
A strict rule was imposed on Vincent, who adored the elaborate cuisine and exotic ingredients he sampled on his overseas travels. All ingredients in his recipes had to be readily available to the British housewife. In the introduction to "Cooking Price-Wise" he says, "We spent hours arguing as to whether a particular item could be found in the local shops – in fact, one of the producers even rang up a Bolton supermarket to ask them if they stocked tins of bean-shoots. They did, so you'll find them in one of the recipes. We also found that soy sauce was obtainable in Oban, in Scotland." Fancy! We may laugh now, but this was 1970s Britain, remember?
Fish, yoghurt, mashed potato
Vincent was passionate about sharing his vast collection of international recipes and encouraging British folk to step out of their comfort zone and try something different. Cooking Price-Wise contains fanciful dishes such as "Fish Fillets Nord Zee" where piped mashed potatoes represent the walls of dikes and the North Sea is represented by fish in "sort-of lakes". His "Gulf Coast Salad" is a recipe he gleaned in the French Quarter of New Orleans "the birthplace of jazz" and his "Turkish Yogurt Fluff" recipe has a preamble about how Turkish men believe that they can father men well past 100 years of age if they eat yoghurt every day.
The recipe that follows is one of two for Goulash in Vincent's book. The other, for "Hungarian Goulash" doesn't contain wine. As Vincent released a LP in 1977 entitled, "Wine is Elegance" and was an ambassador for Californian wines for many years, I'm sure he would have approved of the selection of this one over the Hungarian version.
Vincent Price Goulash
Adapted from the recipe in Cooking Price-Wise, Corgi Books 1971.
900g (2 lb) steak
450g (1 lb) onions, sliced
85g (3 oz) lard (yes lard!)
30g (1 oz) paprika
2 tbsp flour mixed with 1 tsp salt
450g (1 lb) chopped tomatoes
Glass of red wine (I'm sure Vincent would have made it a large one)
265-570 ml stock (½-1 pint)
bouquet garni (sprig of parsley and thyme and a bay leaf)
300g (11 oz) potatoes
Cut the meat into 1 inch cubes (smallish bite sized morsels). Roll them first in paprika and then in flour. Brown onions in the fat, and then brown meat on all sides. Add tomatoes, and wine and cook fiercely for a few minutes. Add any remaining flour and paprika. Pour over enough stock to cover, add the garlic and the bouquet garni. Cover and cook very slowly on top of the stove or in the oven for about 2 hours. Parboil the potatoes, add them to the goulash and cook for a further 20 minutes to ½ hour.
More halloween goodies
Simon Goodman's sweet potato and parsnip soup
Jose Pizarro's Roast pumpkin soup with blue cheese
Pumpkins are for life, not just for Thanksgiving
Tesco sells garlic in bizarre new shade
Read more about Vincent Price's cooking skills and recipes on:
Be the first to comment
Do you want to comment on this article? You need to be signed in for this feature