Government's "dereliction of duty" over obesity crisis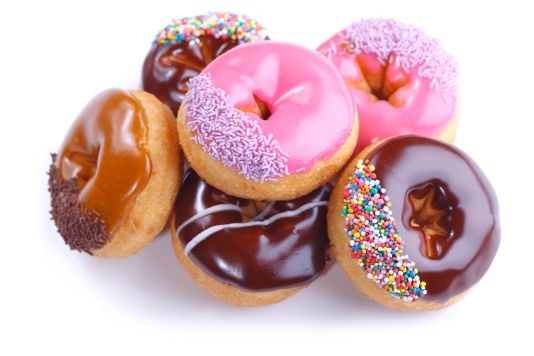 A professor and former public health adviser has accused former Health Secretary Andrew Lansley of failing in his duty to help tackle Britain's obesity epidemic.
In an interview with the Independent newspaper, Professor Simon Capewell, who served on the Public Health Commission, has accused ex-Health Secretary Andrew Lansley (who was demoted to Leader of the House this week) of being too close to the food industry and pushing Britain backwards in the fight against obesity.
In March 2011, the government declared its plan to "work together" with food manufacturers to help improve the nation's health.
Under the 'Responsibility Deal' restaurants would label their menu with calorie counts and manufacturers would reduce the amount of saturated fat, salt and sugar in their processed foods. The scheme is a voluntary one (no-one has to take part by law) and was supported by research into obesity, which Professor Capewell helped conduct.
But earlier this year, Which? revealed that only a few of the top 10 restaurants and pub groups had agreed to provide calorie information on menus, with brands such as Pizza Express, Café Rouge and Strada refusing to sign up.
It's a situation I think that's made even more urgent when you consider that a quarter of women and just over a fifth of men in the UK are classed as obese. If we carry on going as we are, experts predict half of our children will be overweight or obese by 2020.
"Gross dereliction of duty"
Professor Capewell, who is a member of the Academy of Medical Royal Colleges committee on obesity, said he had lost faith in Mr Lansley's ability to manage the scheme.
Quoted in The Independent, Professor Capewell said: "Andrew Lansley, in my opinion, is guilty of a gross dereliction of duty in relation to public health. He has actually moved Britain back in terms of public health from where we were before he was elected. He has officiated over a responsibility deal which is a pantomime – and has been a huge public relations coup for the industry."
He said that the concept of a government working together with food manufacturers presents too big a conflict of interest to ever work. "It is breathtaking that when deciding on public health policy in relation to food you should be sitting around the table with the very people who make large amounts of money from selling this stuff," he said. He likened it to "putting Dracula in charge of the blood bank".
One chocolate manufacturer, for example, agreed to no longer sell 500g packs of chocolate – but instead sells a double pack of two 250g bars. "These sort of voluntary agreements are not worth the paper they are written on," said Professor Capewell.
The Scandinavian dream
Some European countries have not bothered with voluntary schemes, and have instead used the law to tackle obesity. For example, Denmark became the first country in the world to ban trans-fatty acids from food products in 2003, and followed it up with a law taxing saturated fats in 2011. Plus both Sweden and Norway have banned adverts for junk food aimed at children under 12.
However, the Independent quoted sources close to Mr Lansley who insisted that real progress had been made as a result of the voluntary agreement, and that it was far more effective to work with the food industry than against it.
BBC Radio 4 also got involved with the debate this week, and you can listen to the You and Yours episode on the issue here.
Do you think the government should be doing more to tackle the obesity epidemic? Or do you think it's in the hands of the consumer? Share your thoughts in the Comments box below.
Andrew Lansley image courtesy of The Department of Health.
You might also like
Why BMI isn't an accurate way of measuring health
The foods that give you cancer (if you believe the papers)
Be the first to comment
Do you want to comment on this article? You need to be signed in for this feature