Help provide food to those in need this Christmas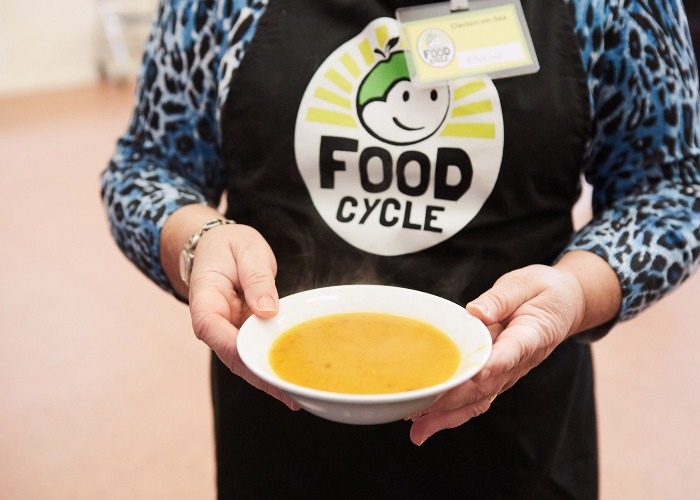 If you're thinking about donating time, food or money this Christmas, these are a few of the charities in need over the festive season.
As Christmas approaches and the weather gets colder, difficult times become even harder for many vulnerable and homeless people across the UK and beyond. And this year it's only been amplified further by the effects of COVID-19.
There are numerous organisations who would appreciate your support and if you're unable to volunteer due to the pandemic, you can always donate money instead.
From a food bank to a project supplying food to refugees, these are just a few of the charities that are looking for help this festive season.
Food bank use is at a record high in the UK. The Trussell Trust network is expected to give out 846,000 parcels to people in crisis between October and December 2020, which is a 61% increase from last year.
The charity supports more than 1,200 food banks around the country which offer food parcels and assistance to those who have been referred.
You can help stop UK hunger by volunteering your time, fundraising, or by making one-off or regular donations.
Crisis has been working side-by-side with homeless people in the UK for decades to help them rebuild their lives through education, training and support with housing, employment and health.
With the average life expectancy of a homeless person just 44 years and rough sleepers almost 17 times more likely to be victims of violence, its work has never been more essential.
This Christmas it's looking to secure temporary accommodation where people without homes can keep safe with access to advice, healthcare, food, clothes and activities for the period.
It costs just £28.22 to reserve a place for a homeless person this Christmas. Your donation will also help fund year-round support including training and education.
Through a network of local projects, FoodCycle works to reduce the UK's unnecessary food waste and get nutritious meals to those who need it.
It rescues surplus produce from retailers and uses it to cater over 1,500 dinners a week to hungry and lonely people across the country. Communal dining has been put on pause due to COVID-19 restrictions but FoodCycle has been giving out food parcels and arranging for volunteers to call guests for weekly catch-ups.
From food collectors and cooks to phone volunteers, the charity is looking for people who can give their time. You could also become a project leader or work as a food co-ordinator securing food from large organisations.
Re-engage (formerly Contact the Elderly) is a UK charity solely dedicated to tackling loneliness and social isolation among older people.
In normal times it runs monthly Sunday tea parties in volunteer hosts' homes, but due to the pandemic it has switched to offering friendly phone calls for the time being.
In April 2020, 6,000 older people were able to receive regular phone calls. You can help out by donating money or volunteering to be a call companion.
Refugee Community Kitchen has been serving hot, nourishing meals to displaced people in the UK and France since December 2015. The Calais Jungle may be gone, but thousands of refugees including unaccompanied children are still living on the streets, stuck in increasingly appalling conditions.
Unable to stand by and watch, a few individuals set up distribution points in Calais, Northern France and London which provide meals and outreach. To date they've supported nearly three million people with cooked meals.
The charity is always looking for more help and you can support by volunteering your time, donating money or fundraising.
Finding local opportunities
Other places to look for local opportunities include do-it.org or your local council, who may know of organisations needing help.
Lead image (FoodCycle): Foodcycle/Facebook
Be the first to comment
Do you want to comment on this article? You need to be signed in for this feature