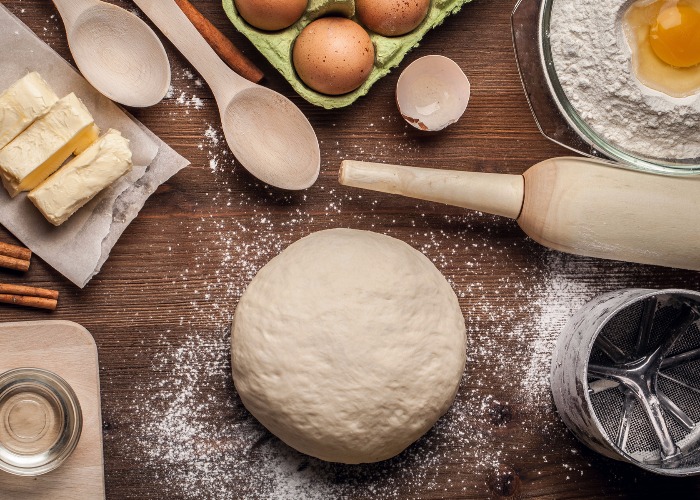 From minced lamb to wild mushroom, this is our pick of the 10 best pie recipes.
When it comes to comfort food, there's very little that can compete with a pie. Bursting with flavour and topped with pastry or creamy mashed potato, here are some of our favourite recipes.
This triple-decked suet crust pastry pie was dreamed up by butcher-and-baker duo The Fabulous Baker Brothers. A lot of work goes into its preparation, but the beef, potato and spring greens combination is a show stopper.
The Fabulous Baker Brothers
Celebrity chef Tom Kerridge likes to celebrate great British produce. His version of a classic pork-and-apple pie is served with clotted cream mash.
lovepork.co.uk
Mary Berry's recipe for this family favourite is simple but beautiful. Poach the chicken in stock, add the vegetables and then pop in a pie dish and top with ready-made pastry. Bake the whole thing until the top turns golden brown and serve.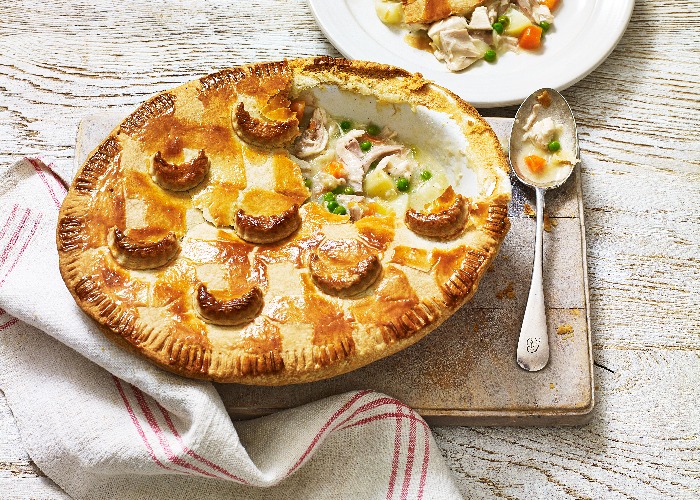 Mary Berry's Complete Cookbook/DK
These individual pies are one of our favourite vegetarian picnic ideas. Nicola Graimes also suggests serving them for Sunday dinner; we think they'd be hearty enough, given the mix of cashews, almonds, mushrooms, booze and breadcrumbs inside. Good with onion gravy.
New Vegetarian Kitchen by Nicola Graimes
Marcus Wareing's fish pie is the ultimate comfort food. Cook your cod in a milk, stock, thyme, garlic and bay leaf bath first, then combine with a leek sauce, chunks of blue cheese and top with a puff pastry disc.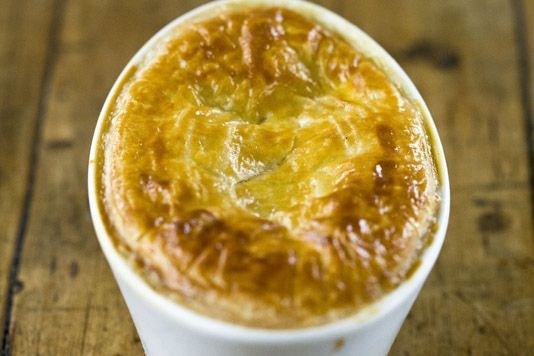 Marcus Wareing
We could hardly let a pie round-up slip past without giving the king of pies a mention. You might not be able to match 200 years of Melton Mowbray history, but you can follow this recipe to get yours nearly as good as the original.
The Great British Book of Baking
A good way to make the most of leftover ham, this recipe showcases the best of British ingredients. The apples add a wonderful sweetness, and the béchamel is there to make it creamy.
Good Energy
This quick and simple fish pie recipe is packed with prawns, salmon and flaky smoked haddock – and manages to taste delicious without the fuss of making a separate sauce.
Knorr
Real comfort food for cold winter nights – serve with mash and mixed greens. A pint of ale or stout wouldn't go amiss either...
Vegetarian Society
A hearty recipe that's great served with new potatoes and green beans. Wild mushrooms grow throughout the year, but the height of the season is autumn – chanterelle, cep, trompette, girolle or oyster mushrooms are all tasty varieties to try.
moretomushrooms.com
You might also like:
25 tips for making soups you'll want to want to eat all winter long
Everything you need to know about cooking potatoes
Be the first to comment
Do you want to comment on this article? You need to be signed in for this feature