Top 10 gluten-free recipes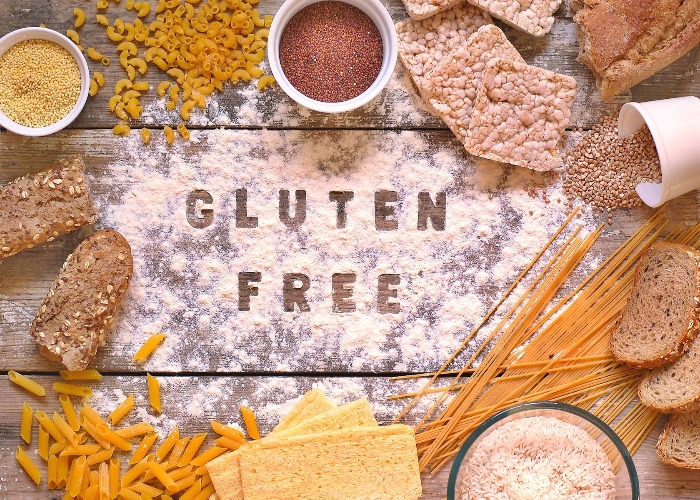 Our pick of the best gluten-free recipes, from bread and muffins, to pizza and roast leg of lamb.
All of the delicious recipes below are free from gluten, a substance found in wheat, barley and rye which triggers an immune reaction in people with coeliac disease.
Light, spongy bread dotted with garlic cloves, fresh rosemary and pools of fragrant olive oil, Phil's focaccia is best eaten warm straight out of the oven.
Tara Fischer/Seriously Good! Gluten-Free Baking
A glorious breakfast recipe from Honest Eats that's easy to prep and takes only 15 minutes to cook. Chia seeds are high in fibre and calcium, and pumpkin seeds are packed with protein and zinc.
HonestEatsFood
Pumpkin, sesame, millet… Peter Sidwell's gluten free bread is seed-alicious, and also includes walnuts and a dash of honey. It only takes 20 minutes to prepare, but be warned: gluten helps hold the air in bread, so loaves without it quickly go hard.
Simply Good Bread/Simon & Schuster
This Waitrose recipe idea is perfect for a quick and easy lunch, as the pizza base is shop-bought gluten-free pitta bread. They take 20 minutes in the oven.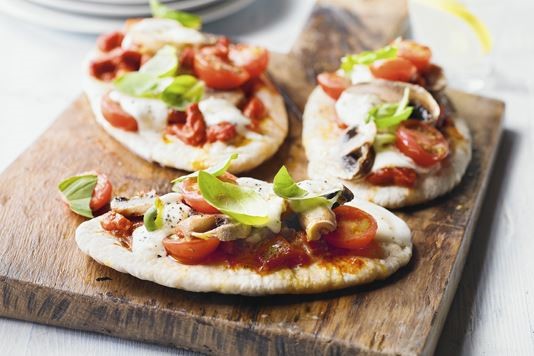 waitrose.com
The leg of lamb in this gluten and dairy free recipe is pasted with a thick and sticky marinade that forms a crust during baking. Allow the roast lamb to rest for 15 minutes before serving with a quinoa salad.
Pippa Kendrick/The Intolerant Gourmet
These sticky Italian stuffed rice balls are gluten and dairy free, and vegetarian. You'll need a nutribullet or blender to combine the ingredients and to make the breadcrumbs to coat the balls.
HonestEatsFood
This golden pecan pie is a favourite at Leon restaurant, a chain co-owned by recipe author Henry Dimbleby. You'll need to blind bake the pastry before adding the sugary, syrupy filling, we love it served warm with gluten-free ice cream.
Leon Baking & Puddings, Book 3
A quick weekend bake, perfect with a cuppa or for a lunch box. Phil Vivkery's macaroon bars have a lovely chewy texture, a light macaroon topping, a sugary crust, and a final sprinkle of toasted almonds on top.
TaraFischer/Seriously Good! Gluten-Free Baking
Sticky and fluffy, with a crispy baked crust, this coeliac-friendly chocolate is divine. Serve with raspberries, or a scoop of vanilla bean ice cream. Or both.
Sabrina Ghayour
Pippa Kendrick has created an allergy friendly recipe that rivals the original buttery almond English bakewell tart. The recipe prep is straightforward and the tart is baked for 35–40 minutes.
Pippa Kendrick/The Intolerant Gourmet
This week is Coeliac Awareness Week. To find out more, visit the coeliac disease website.
You might also like
Be the first to comment
Do you want to comment on this article? You need to be signed in for this feature