September's foods in season and what to cook with them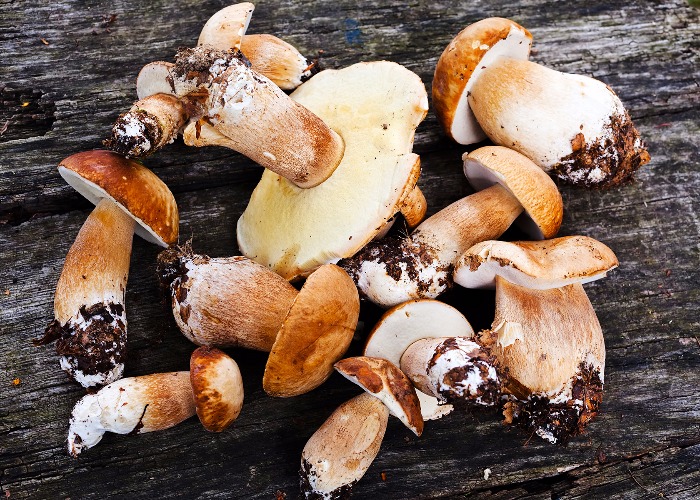 Here are the foods that are at their best in September.
Marking the end of summer and start of harvest time, September offers a big crop of fresh fruit and vegetables. It also brings the chance to prepare preserves, pickles and jams for winter and use up last the last of the summer glut in pies, crumbles and soups. Here's what to look for this month and how to make the most of these foods in their prime.
Vegetables
Classic autumn vegetables like parsnip, pumpkin and leek are starting to make an appearance, but make sure you also don't miss out on the last crop of summer salad leaves and watercress. It's also a good time to look for fresh fennel.
There still should be plenty of aubergines, courgettes, green beans, peas, runner beans, spinach and sweetcorn, as well as marrow, which is at its best in September.
Wild mushrooms are plentiful this month and if you're not keen on foraging yourself, your farmers' market is sure to have an abundance of girolles, morilles and chanterelles as well as truffles from across the Channel.
Try...
Broad bean, quinoa, watercress and feta salad
Fennel, brie and cardamom tarts
James Martin's chicken and wild mushroom pie
Davina McCall's stuffed aubergines
Roast pumpkin soup with blue cheese

Emma Lee/Seasonal Spanish Food
Meat
As game bird season is now in full swing take the opportunity to cook with grouse, guinea fowl, wood pigeon and pheasant. Red meats such as venison are slowly making an appearance, while summer lamb and pork sausages are widely available.
Try...
Lamb sausage kebabs with tzatziki dip
Homemade pork sausages with onion gravy
Pan-roasted guinea fowl with truffles and leek

Yuki Sugiura/Duncan Baird Publisher
Seafood
Indulge in shellfish, especially mussels, oysters and crab, which are now back on the menu after a summer break. Meanwhile fish catches of the month include halibut, cod, lemon sole and mackerel, as well as herring and sea bass.
Try...
Mussels with beer and coriander
Oysters with green nam jim sauce
Gremolata crusted halibut on beetroot risotto
Nasi goreng with smoked mackerel
Roast cod with tomato and thyme dressing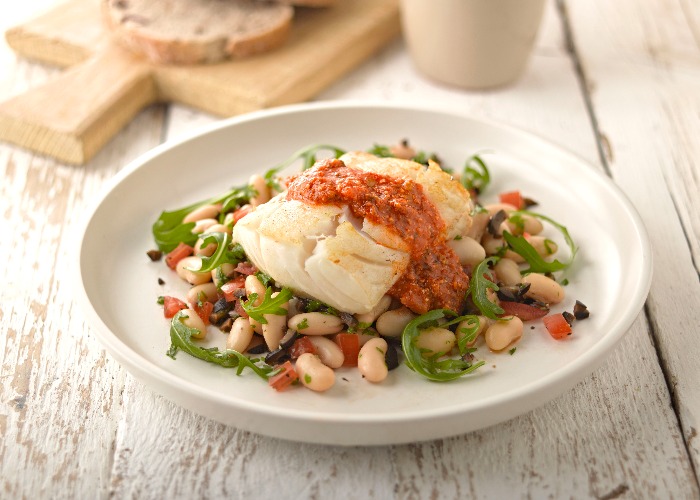 The Saucy Fish Co.
Fruit
Apple and pear season is in full swing with English classics like Cox, Royal Gala and Bramley at their best. It's the last chance to make the most of summer peaches alongside an abundance of figs and plums.
September is also the best time to roll up your sleeves and venture outdoors, foraging for bilberries, redcurrants and elderberries.
Try...
Thin tart of organic pears with crème fraîche
Edd Kimber's baked figs with honey and cinnamon
Spiced cranberry and apple crumble
Apple, plum and cinnamon skillet pie

L'atelier des Chefs
You might also like
Comfort foods from around the world
Be the first to comment
Do you want to comment on this article? You need to be signed in for this feature